ROCHESTER — Health care has been a constant source of anxiety for Diane Hanson and her husband, Brad.
Last year, purchasing health insurance on the individual market would have cost the Rochester couple, who are in their early 60s, $27,000 a year in premiums, with a $6,000 per-person deductible. That was not sustainable, since it comprised half of the couple's retirement income.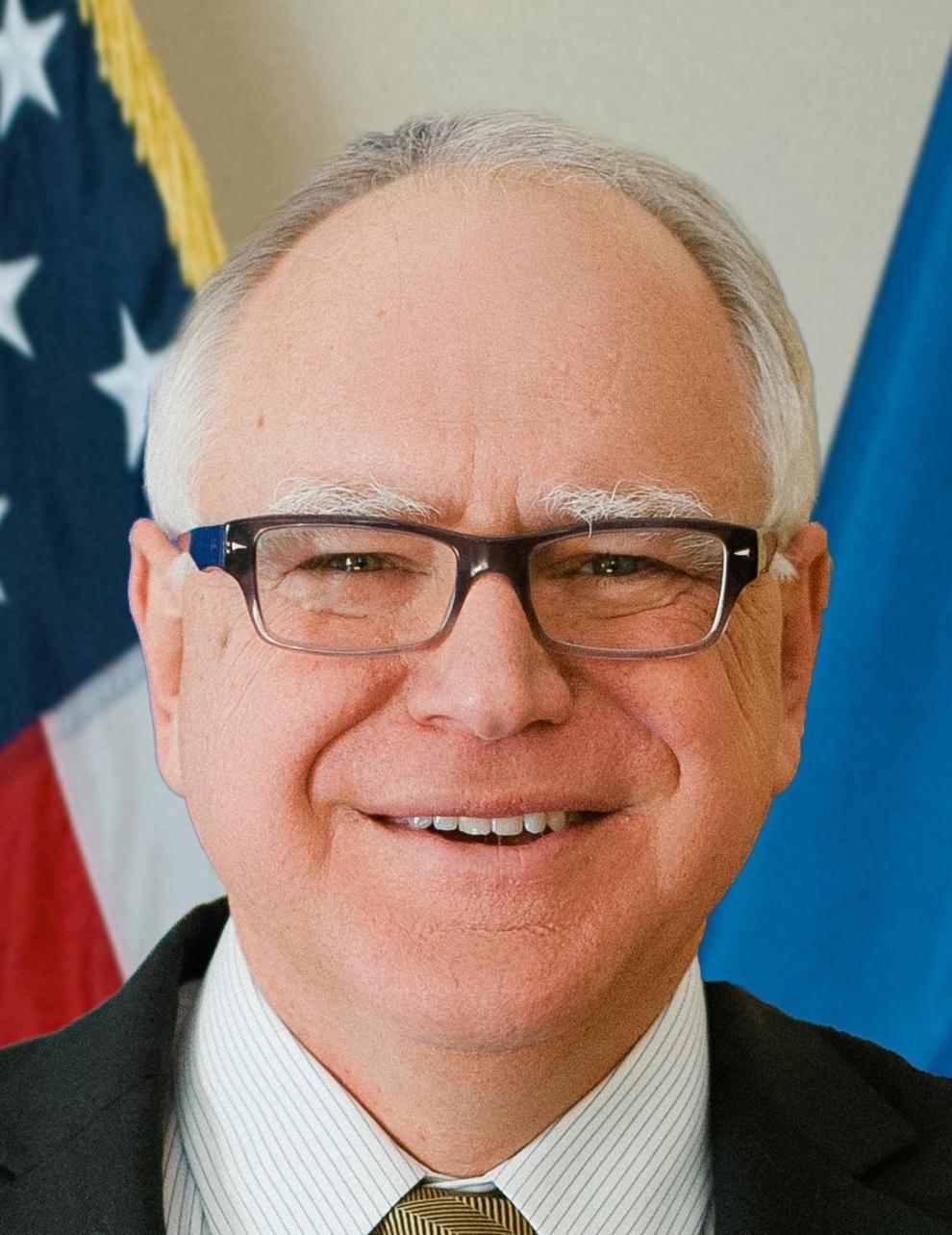 Instead, the Hansons opted to reduce their retirement income to below the 400 percent federal poverty threshold in order to qualify for federal tax credits, which reduced their health care costs.
"We're individuals. We don't have any bargaining power to bring down our costs, and insurers are not too eager to have our business, especially now that we have both had some health problems," Hanson said.
Diane Hanson's story of near-crushing health care costs was among a handful told during a health care roundtable hosted by Gov. Tim Walz and Department of Human Services Commissioner Tony Lourey in Rochester. The event was held at Health Access Minnesota in north Rochester.
"(Health care) is the No. 1 issue talked about when we traveled both around the state (as a candidate) and now as governor," the Democratic governor said. "We're hearing people say this is unaffordable, and it's impacting every portion of our lives."
Walz said his proposals will bring down rising prescription drug prices and increase access to coverage and care, while stabilizing the individual health care market.
His package includes 20 percent premium assistance and state-based tax credits to lower costs for consumers; using the state's health care programs and purchasing power as leverage to lower prescription drug prices; and a streamlined administrative structure to help dentists serve more patients in their communities.
Longer term, Walz's plan proposes a state buy-in option for individuals to access cheaper, comprehensive health coverage. The option would start in 2023 and offer a provider network and benefit set similar to MinnesotaCare. The buy-in option would cover 90 percent of the consumer's costs.
Administration officials say too many Minnesotans are uninsured. The uninsured rate jumped from 4.3 percent to 6.3 percent from 2015 to 2017, one of the steepest one-time increases ever. About 349,000 Minnesotans have no health care coverage, officials say.
"Not everything is broken," Lourey said. "We're not going to try and turn it on its head and shake it. But we're going to try to enhance and build on the market and find the places where the market isn't working for consumers."
To pay for the package, Walz wants to retain the 2 percent tax on heath care providers that is set to expire at the end of the year. Without it, it would blow a $1 billion hole in the state budget, jeopardizing not only Walz's proposals, but programs that have served low-income Minnesotans for decades, Walz said.
But Republican legislators are resistant to repealing the provider tax's sunset, viewing it as an immoral levy on sick people.
"To me, it's a sick tax," said Sen. Dave Senjem, a Rochester Republican. "It's a tax on cancer, heart disease and anything else that happens, which I don't think a moral society should tax."
But Walz argued that elimination of the provider tax will increase the ranks of the uninsured, including 43 percent of children and 1.1 million people.
"The argument is that if we remove this, that everybody will save 2 percent on their health care," Walz said. "Saving 2 percent on not having health care is not saving anything. There is no plan to fill that hole."
Mike Frost, a Pine Island farmer, also participated in the roundtable Monday. He said people often avoid talking about health care and its costs because they regard it as personal and confidential.
He said he and his wife, Linda, were never keen on government health care plans. But in 2015, his wife had surgery and they paid $24,000 in health insurance premiums and deductibles. Since enrolling in MnSure, their costs have dropped considerably.
"When you get into your 60s, it really gets expensive for health care," he said.
"(Health care) is the No. 1 issue talked about when we traveled both around the state. ... We're hearing people say this is unaffordable, and it's impacting every portion of our lives." Gov. Tim Walz
"(Health care) is the No. 1 issue talked about when we traveled both around the state. ... We're hearing people say this is unaffordable, and it's impacting every portion of our lives."

Gov. Tim Walz