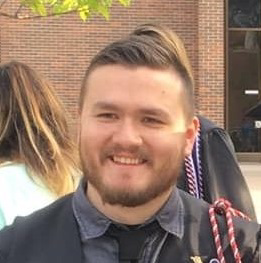 Josh DeLaRosa
Reporter
Bio

Josh De LaRosa is a news reporter for the Winona Daily News.
Ice jams are no longer an issue along the Mississippi River, but that does not necessarily mean Winona is out of the dark in terms of flooding.
An Iron Ridge, Wis., woman faces numerous charges after leading multiple police agencies, including Winona, on a high-speed chase on Hwy. 61. …
A standoff that resulted in a high police presence in a Winona neighborhood Saturday evening was caused by a shotgun being fired inside a resi…
Here's a look at recent calls from the Winona County Sheriff's Office and the Winona Police Department.
Not only does Bub's Brewing Company have a name that's pronunciation perplexes and amuses even the most stone-hearted of people, its comedy sh…
MONEY CREEK TOWNSHIP — One man is dead and another suffered injuries that are not believed to be life-threatening in a crash Sunday evening in…
A police standoff in a Winona neighborhood that reportedly lasted several hours Saturday evening could be the result of multiple shots fired, …
The Saint Paul-Minneapolis Archbishop has been granted authority by the Congregation of Bishops in Rome to continue investigating claims that …
The omnibus hearing for former Pleasant Valley Church pastor Rick Diego Iglesias, 66, was postponed Wednesday, with the defense citing the nee…
View all