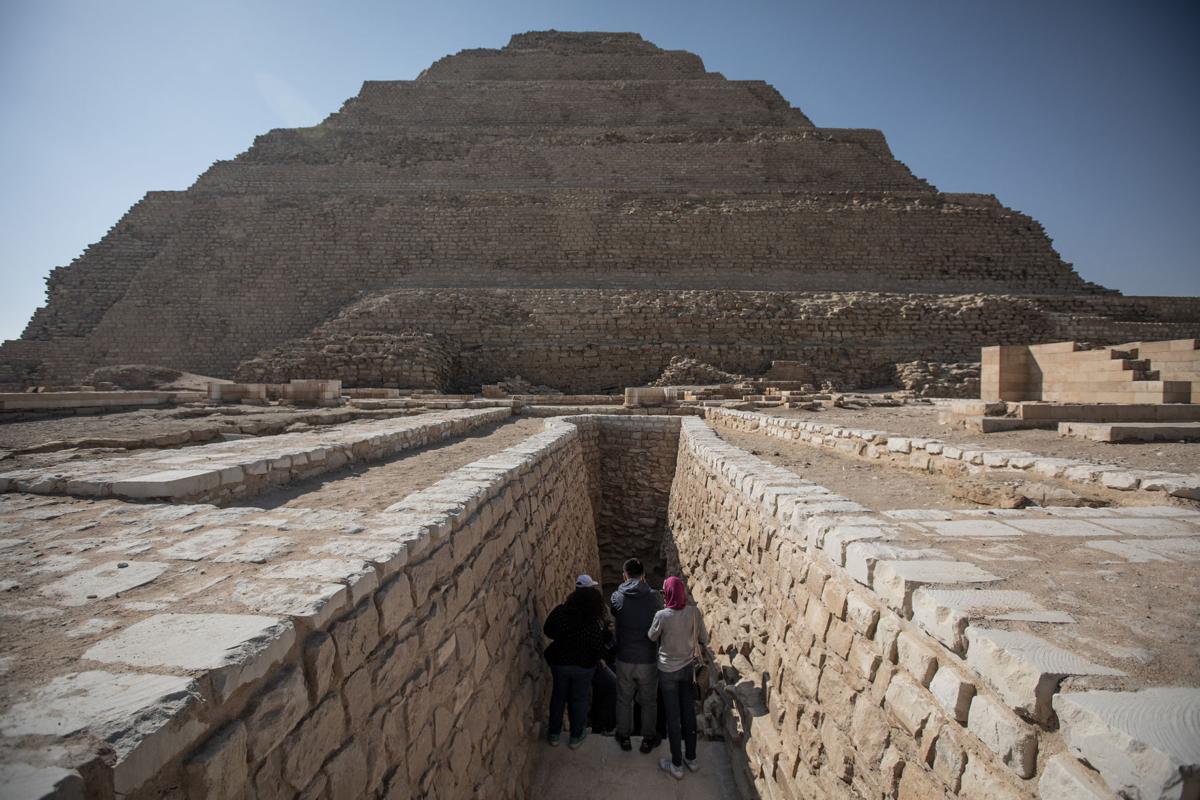 Egypt's so-called "Step Pyramid" was finally reopened to the public during an official ceremony in Egypt's Saqqara necropolis on March 5, following 14 years of restoration work at a cost of around $6.7 million in U.S. dollars.
It is properly called the Djoser Pyramid and, being approximately 4,700 years old, it's the world's oldest pyramid and is also credited with being the first monumental stone building in history. It is 207 feet tall, constructed solely of stone materials and consisting of six stacked outer terraces, situated outside the royal capital of Memphis, a UNESCO World Heritage Site to the south of modern-day Cairo.
According to state news outlet Al-Ahram, attendees at the grand opening included Prime Minister Mostafa Madbouly; Minister of Tourism and Antiquities Khaled El-Enany; and Assem El-Gazar, the minister of housing.
The Step Pyramid was commissioned by King Djoser, the second king of ancient Egypt's third ruling dynasty, who lived somewhere within the years 2,650- 2,575 BCE. Djoser's chief minister, Imhotep - also said to have been a sage, vizier and astrologer - is credited as having been the pyramid's chief architect.
El-Anany explained at the media event that the lengthy restoration process had been carried out by skilled and careful Egyptian conservators and that the work had been aimed at consolidating the pyramid and removing damages.
On the exterior, accumulated dust, sand and mineral debris containing damaging salts were cleaned from the surfaces, stones that had loosened were restored and gaps in the facade were patched using the same archaeological materials that were used in its construction.
The walls of interior spaces and deteriorated underground passages were treated using careful restoration methods and reinforced materials. The burial chamber and its corridors were restored, removing large quantities of rubble and revealing a massive sarcophagus made from 32 granite blocks estimated to weigh around 176 tons.
To support continued tourism to the monument, walking paths and access ramps were installed, along with a new lighting system and information placards for the edification of visitors.
CNN reported that renovations of the Djoser Pyramid began back in 2006, but were interrupted from 2011 through 2012 due to Egypt's popular uprising and the overthrow of President Hosni Mubarak, before efforts resumed again in 2013.
(TravelPulse is a leading travel authority on the Web, providing consumer travel news and insider tips and advice for an ever-changing travel world. Read more stories at travelpulse.com)