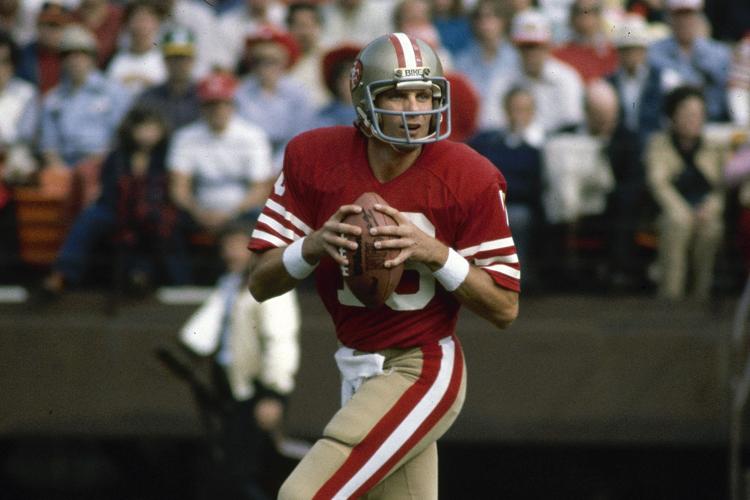 Montana won three Super Bowl MVP awards during the decade and established himself as one of the greatest players at his position in NFL history.
Rice was on the receiving end of lots of those passes from Montana, on his way to setting numerous league records, including career receptions and yards receiving.
The 49ers weren't too shabby on defense, led by hard-hitting, playmaking safety Ronnie Lott.
Walter Payton had his biggest years in the 1970s, but Sweetness still ran for more than 1,000 yards six times in the decade before retiring as the NFL's career rushing leader after the 1987 season.
Dan Marino burst onto the scene in 1983, lighting up scoreboards with his powerful arm. He led the Dolphins to the Super Bowl the next year while being named NFL MVP and jumpstarting a career that ended with him setting over 40 NFL single-season and career passing records.
John Elway was a tough gunslinging passer who was also dangerous with his feet. He helped the Broncos to five Super Bowl appearances over his career and retired as the league's leader in victories.
The goggles-wearing Eric Dickerson set the NFL rushing record with 2,105 yards in 1984 as one of the league's most dynamic running backs.
The 1980s included some of the most dominant, sack-happy defensive players in league history, including Lawrence Taylor, Howie Long and Reggie White.
Bengals left tackle Anthony Munoz and Patriots left guard John Hannah are both Hall of Famers and widely considered two of the NFL's greatest offensive linemen.