AUSTIN — When Olivia Poulon's bloop single hit the outfield grass, time seemed to stand still for a moment. No one seemed to know what was going on.
Then from the crowd, a happy fan exclaimed, "That's the game!"
And, indeed, it was. Thanks to a four-run sixth inning, the Winona Senior High School softball team walked off in somewhat unconventional style during Thursday's MSHSL Section 1AAA championship game, with Poulon's single plating the final two runs in an emphatic 12-2 victory over Kasson-Mantorville at Todd Park, securing the Winhawks' first state-tournament berth since 2018.
Poulon, herself, admitted that she had no idea that her base hit — which came with the bases loaded — had triggered the 10-run rule. And she wasn't the only one.
"I think I was on second or third, and I had no idea," sophomore catcher Macy McNally said. "And then I saw everybody running and I was like, 'OK, I guess we won.'"
The conclusion of the contest was a welcomed surprise, to be sure, as the Winhawks (19-5) flooded the field in celebration.
But the result was never in doubt.
Just two days removed from defeating K-M in the section semifinals — a game that started with four scoreless innings — Winona jumped on the KoMets early, sinking them into an insurmountable hole.
"Going in, we kind of knew that if we were going to win this game, it was going to have to be a 2-0 or 2-1 kind of score," K-M coach Paul Mann said. "We had to have everything go our way, and it didn't."
A pair of first-inning errors let the Winhawks' initial lead, as McNally and junior Grace Fricke scored to open up a 2-0 lead.
Then they broke out the bats.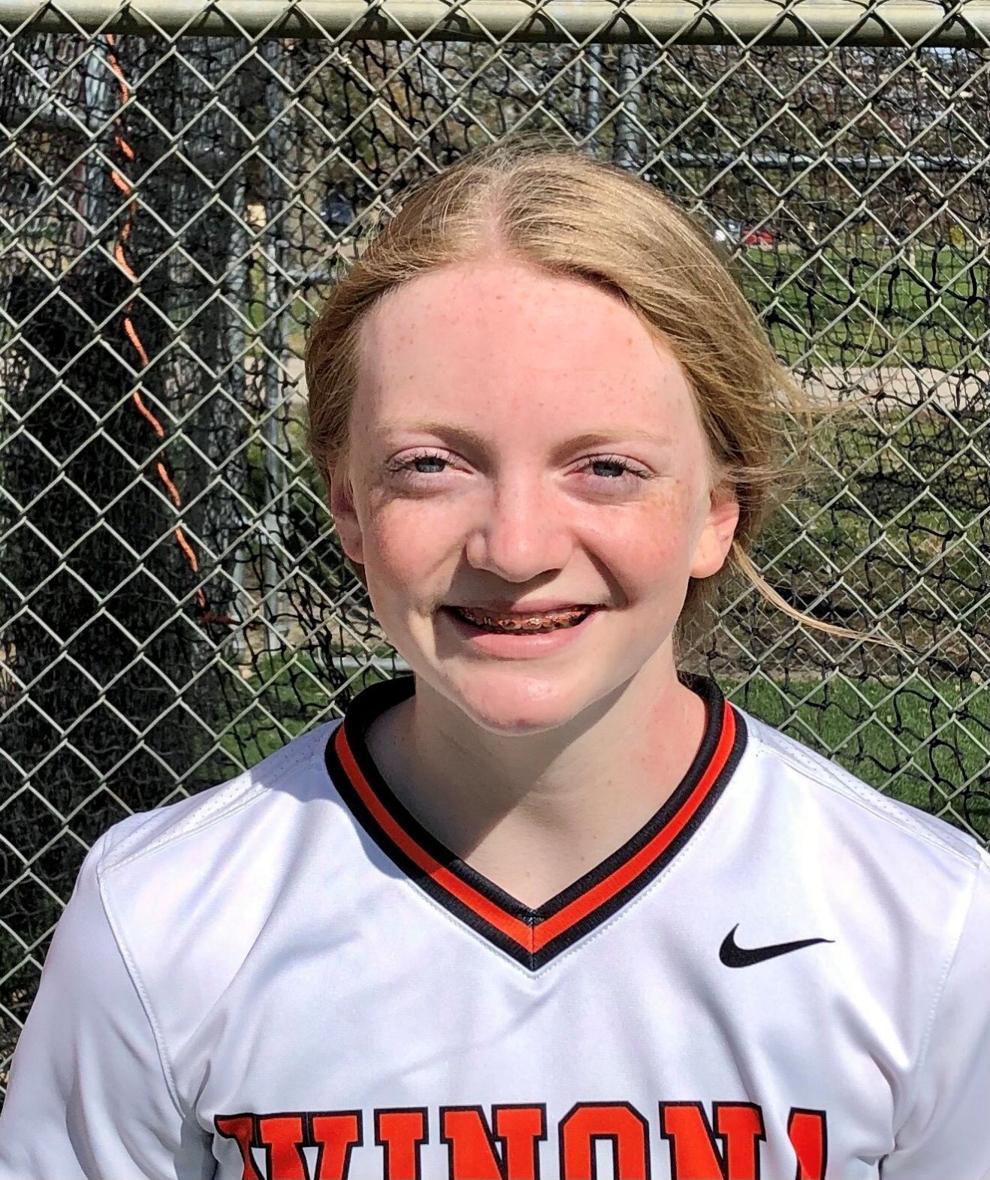 Kickstarted by a pair of opposite-field singles from sophomore Ava Hamsund and junior Alma Johnson, Winona eventually loaded the bases for Fricke, who belted a ground-rule double over the fence in left field to blow the game wide open. Sophomore pitcher Makalya Steffes also chopped an RBI single up the middle in the same inning, and later came around to score on a wild pitch moments later.
"The message was we have to play clean defense," Mann said. "It wasn't quite clean enough."
Winona's second-inning onslaught opened up a 6-0 lead. That was more than enough for Steffes and her 1.22 ERA.
Steffes was dominant, at one point retiring eight consecutive batters while racking up as many strikeouts over six innings. Her only mistake came in the sixth inning, when K-M's Emma Simons cranked a two-run home run over the fence in left; the lone blemish on an otherwise rock-solid performance.
"She was lights out," said Winona coach Mitch Grossell, whose team plays a Tuesday morning Class AAA state quarterfinal in Mankato. "She has really come along this season. I couldn't be more happy and proud of her. The effort she puts into her practices is what transpires on the field. It just carries right over, and she leads by example."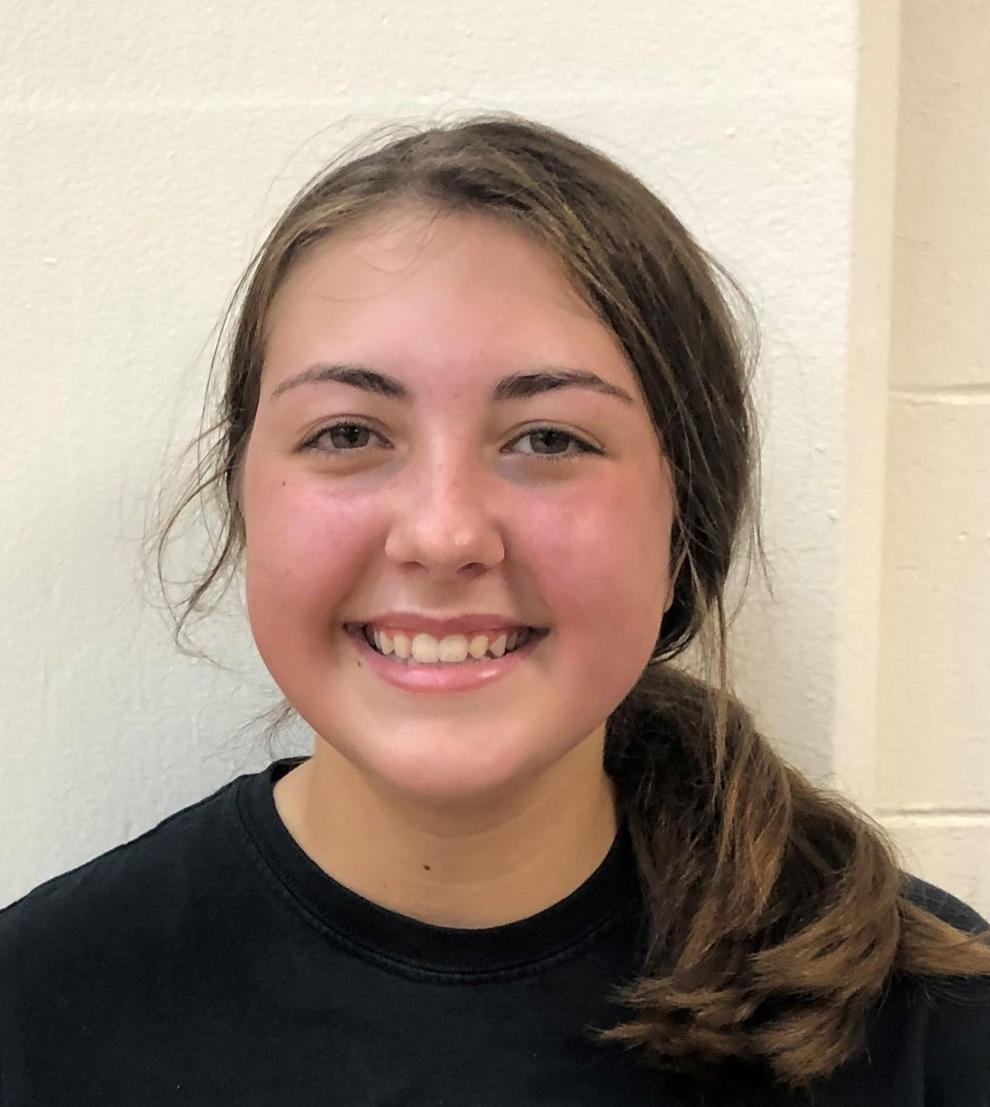 The Winhawks' bats eventually cooled down a bit after the second inning, but they heated up again in the fifth, as they plated another two runs thanks to three consecutive doubles from Hamsund, Poulon and senior Paige Grafton. Poulon, of course, later put the contest to bed with her winning hit in the sixth.
And now it's on to state. Just like they planned it since Day 1. Tuesday morning's quarterfinal round is followed by 5 p.m. semifinals before third-place and championship games are played Wednesday.
"I think as long as our defense stays like it is and if we get the bats going, I think we have a chance of winning against any team," Fricke said. "Everybody's just so focused when they get into the batter's box. We're ready."
"We try to win or tie every inning. That's been our season," Grossell said. "If we do that, we're fine. We've won the majority of the innings, lucky for us, so it's working.
"Hopefully we've got three more in us."
NOTES: Fricke finished the game with a team-high four RBI, followed by Poulon with 3. … Grafton is the lone Winona player who has competed at the state tournament. She did so as a freshman outfielder during the Winhawks' last appearance in 2018. … Grafton's RBI double in the sixth inning brought her one closer to Katie Block's school record for RBI in a single season (49). Heading into the state tournament, Grafton has 42 on the year.