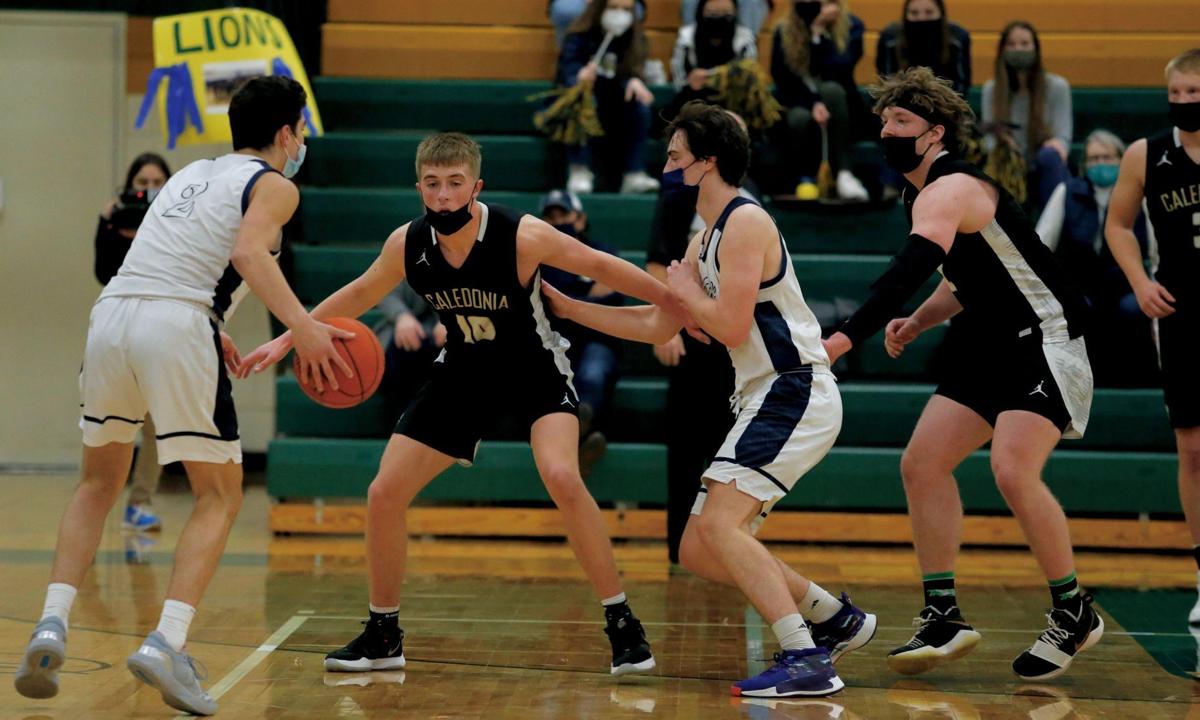 Every time the Caledonia High School boys basketball team seemed to be on the verge of pulling away from Minneapolis North, something went awry for the Warriors.
Missed layups contributed to scoring droughts, turnovers led to easy transition buckets for the Polars, and offensive rebounding became an issue after they largely kept Minneapolis North off the glass in the first half.
But seniors Austin Klug and Casey Schultz made timely plays in the second half, and Caledonia hit enough free throws down the stretch to grind out a 60-55 victory in an MSHSL Class AA state semifinal on Wednesday afternoon at the Target Center in Minneapolis.
With the win, the Warriors (23-1) advance to Saturday's state title game, where they will meet the winner of Waseca and Fergus Falls. That game ended after the Tribune went to press.
"If we lose missing 2-footers, hey, it wasn't in the cards to win," said Caledonia coach Brad King, whose team has won 21 games in a row. "But man, we stepped up at the end, took care of the ball and knocked down some free throws and got some defensive stops."
The Warriors were held well below their season average of 80.1 points per game, but they also kept the Polars (15-2) below their average (76.8 ppg). Caledonia made only three 3-pointers, but Minneapolis North was 1-of-18 from beyond the arc.
The Warriors also forced 16 turnovers, which they converted into 21 points.
"In practice, we focused on squaring them up and sinking a little more," Klug said. "We knew that they weren't going to beat us on the 3-point line, they were going to beat us down low and in the paint. Then we just limited that by sinking and having really good help defense."
Klug finished with 14 points to lead Caledonia, while junior guards Jackson Koepke and Ja'Shon Simpson added 13 and 11 points, respectively.
The Warriors led by as many 13 — at 43-30 with 11 minutes, 30 seconds left in the game — but the Polars started to apply their pressure. A dunk in transition from Minneapolis North 6-foot-7 senior forward Davon Townley Jr. after a steal by junior guard Willie Wilson cut Caledonia's lead to 43-34 with 10:26 to play.
That's when Klug started to help the Warriors ride out the storm.
The guard pulled down an offensive rebound and got his defender in the air before finishing through contact. Two possessions later, Klug drove into the lane before hitting a turnaround floater to push Caledonia's lead back to double digits.
"He did a great job of keeping the ball protected," King said of Klug. "... If you expose the ball to them, they just take it away. So he did a great job of using his advantage, which was his size and his physicality, and making it work for us."
"That's what we really focused on when they had a big run, we just slowed down a little and got a good shot," Klug added.
But turnovers continued to be a problem for the Warriors, and a basket by Polars senior forward Andre Gray II in transition trimmed Caledonia's lead to 49-44 with 3:23 left.
Klug again found a lane into the paint on the ensuing possession but this time dished to Schultz, who finished through an inadvertent elbow to the head that left him with a cut above his eye.
"He's just one of the toughest kids I've ever met," Klug said of Schultz. "... He just makes big play after big play when we need him to."
Schultz was forced to leave the game as blood started to drip down the side of his face, but he returned and made a key play in the final minute.
After four straight points from Townley — first off an offensive rebound, then in transition after a Caledonia turnover — cut the Warriors' lead to 55-53 with 51 seconds to play, Klug was sent to the free-throw line for a one-and-one. He missed the front end, and Townley came down with the rebound.
But as Townley began to dribble the ball down the court, Schultz dove from behind and forced a turnover.
"The steal, to knock the ball loose, was an absolute, all-out hustle play, which he is notorious for doing," King said. "... (The Polars) are ecstatic that they now have the ball and they're only down two. And now, two seconds later, we have the ball back.
"... You'd expect nothing less out of a kid whose middle name is next to competitive."
The Warriors then made enough free throws down the stretch — two from senior guard Andrew Kunelius and three from senior forward Sam Privet — to earn the win.
"If we don't make the free throws, it was going to be hard to win that game because they were going to get many more possessions," King said.
Townley, who is committed to play football at Penn State, finished with a game-high 19 points.
Despite a number of missed layups, the Warriors raced out to a 10-0 lead in the first half.
Simpson drove into the lane before shaking his defender with an up-and-under move for the game's first field goal. Koepke knocked down a 3-pointer from the left corner, Simpson scored again in the lane, and Klug found Koepke on a backdoor cut for an easy layup.
Caledonia forced seven turnovers before the Polars had attempted two shots, but Minneapolis North was able to find a rhythm.
An 8-0 run cut the Warriors' lead to 10-8 with 11 minutes, 58 seconds left in the first half, and a floater from Willie Wilson tied the game at 12.
But Caledonia responded with a run of its own, capped by another triple from Koepke from the left corner, to go up 25-14 with 3:38 left in the half.
The Warriors then fended off the Polars' runs in the second half for a win that resembled their section semifinal victory over P-E-M.
"I think, one, they trust each other," King said of his team's ability to earn close wins. "They believe they'll make a play somehow, someway."
Photos: Caledonia rolls over St. Croix Prep in MSHSL Class AA quarterfinal
Photos: Caledonia BBB vs St. Croix Prep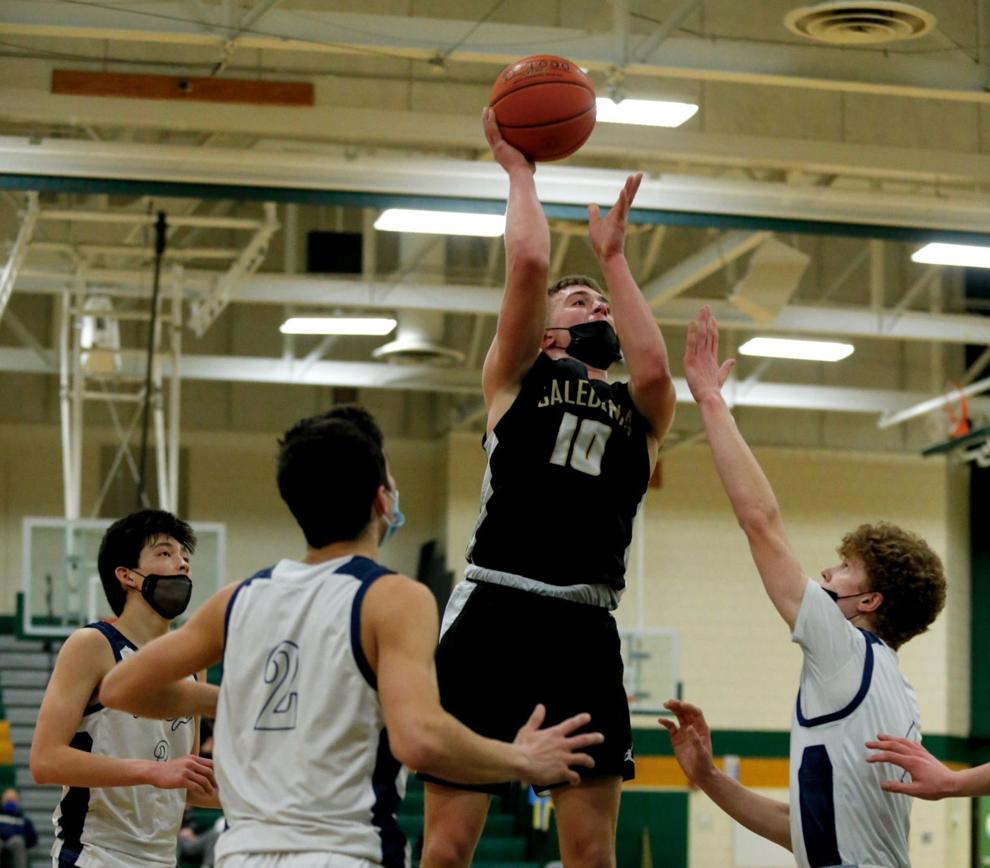 Photos: Caledonia BBB vs St. Croix Prep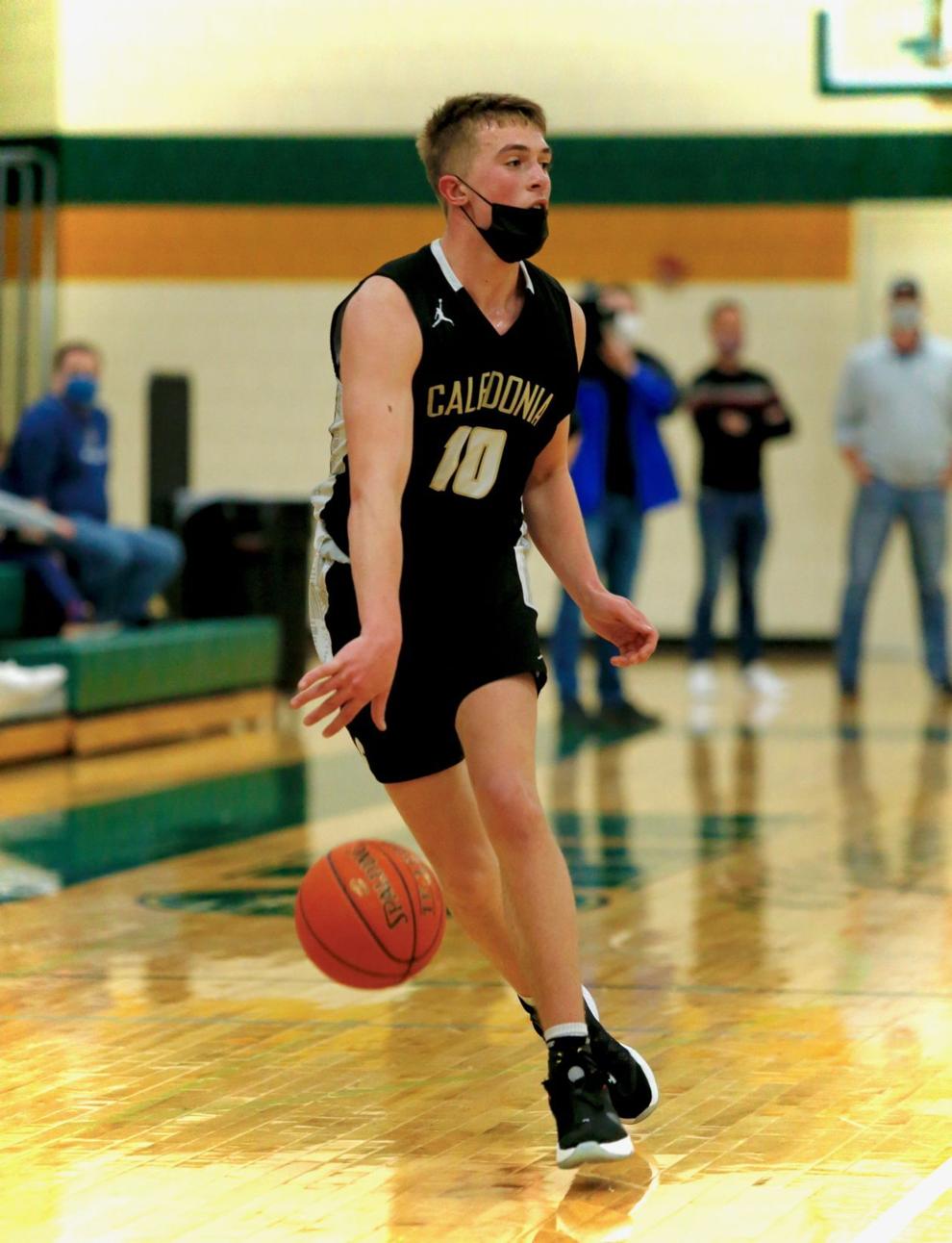 Photos: Caledonia BBB vs St. Croix Prep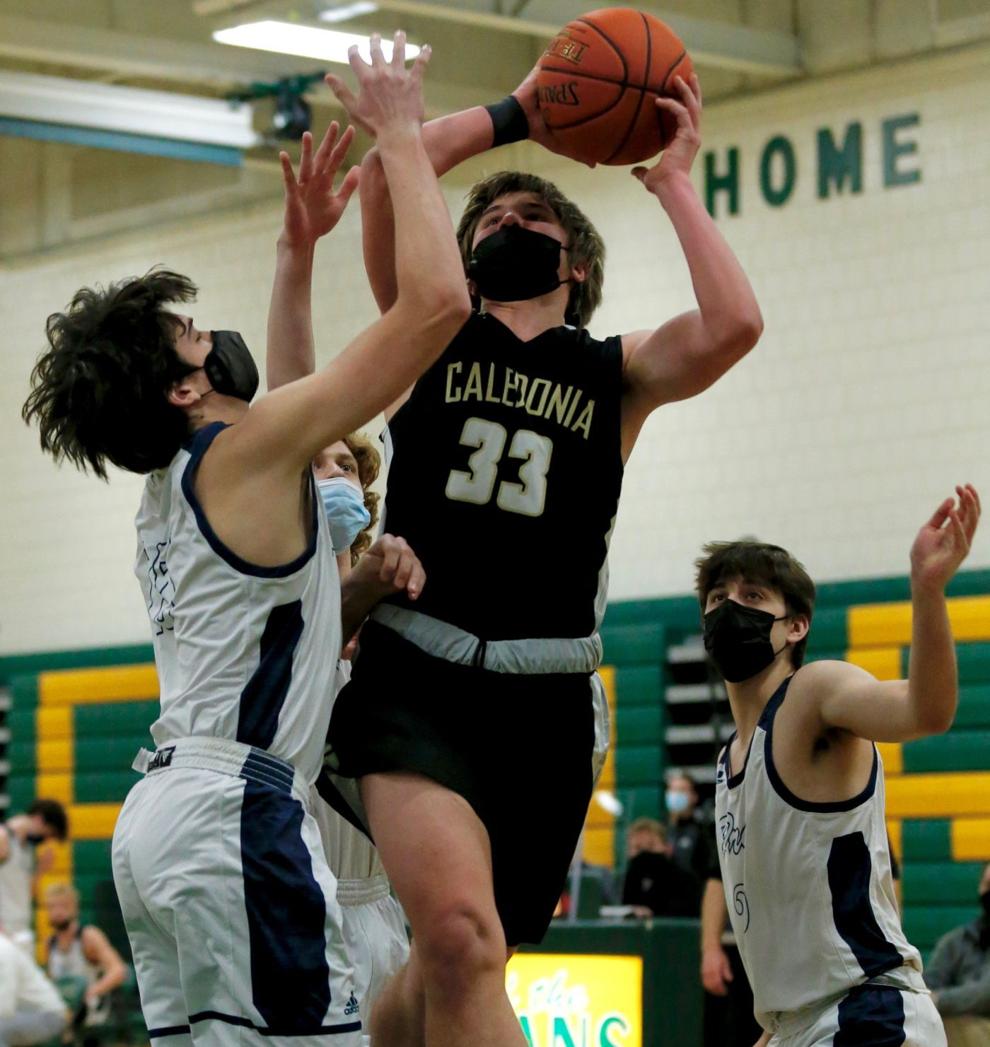 Photos: Caledonia BBB vs St. Croix Prep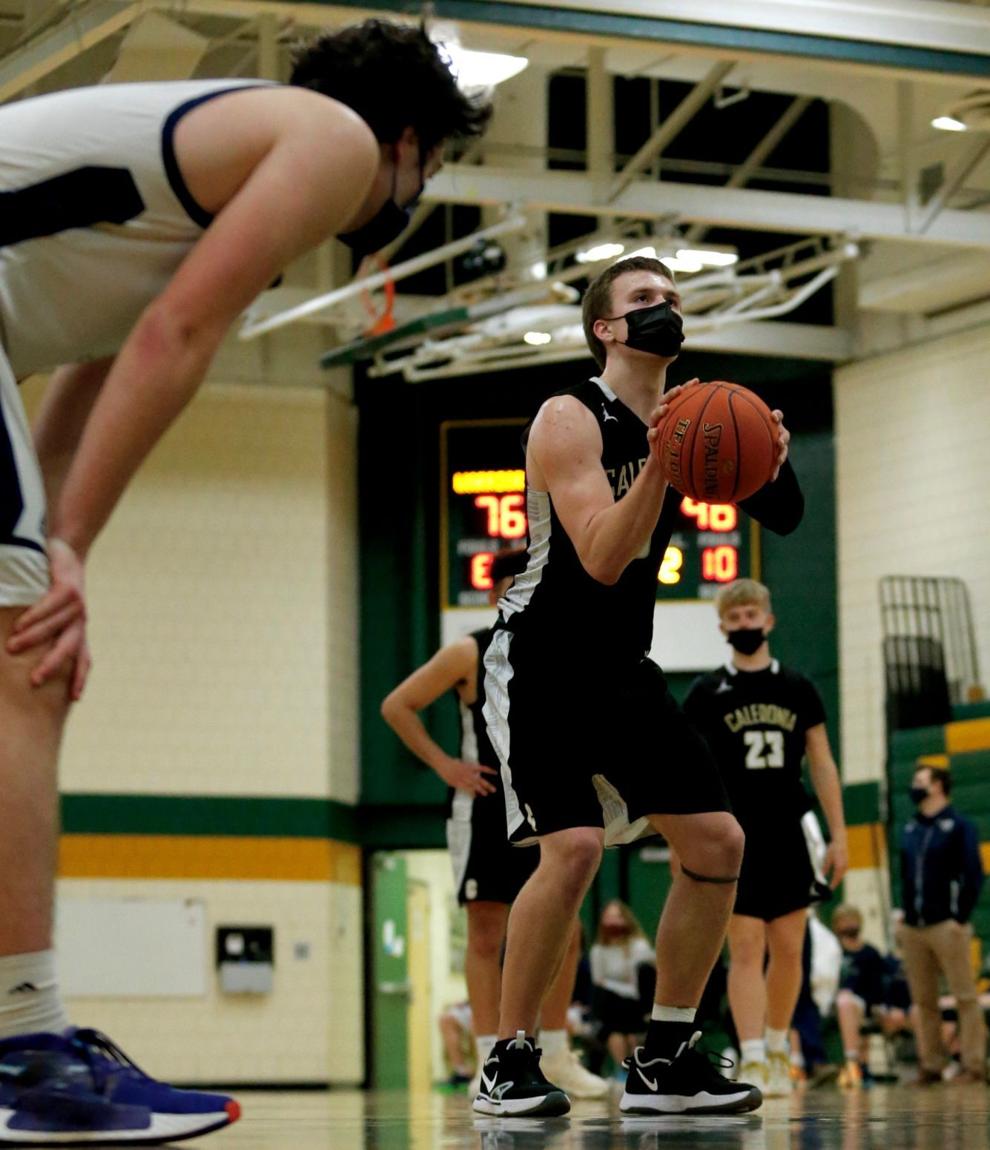 Photos: Caledonia BBB vs St. Croix Prep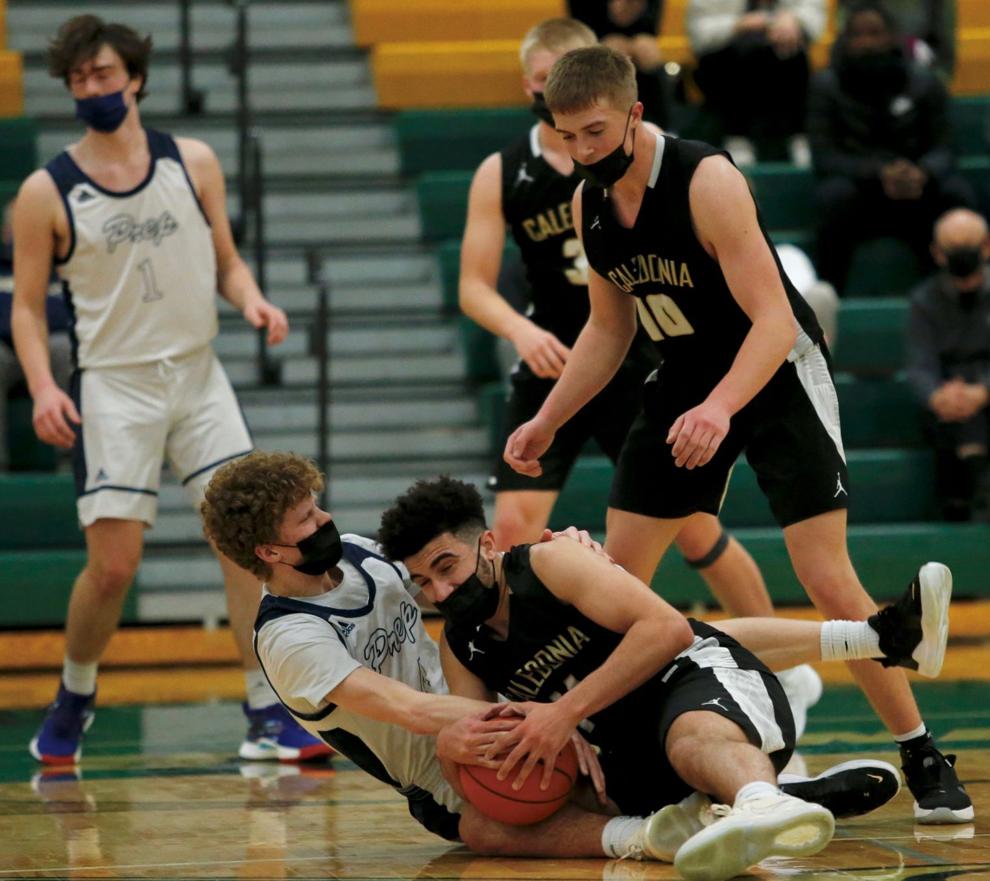 Photos: Caledonia BBB vs St. Croix Prep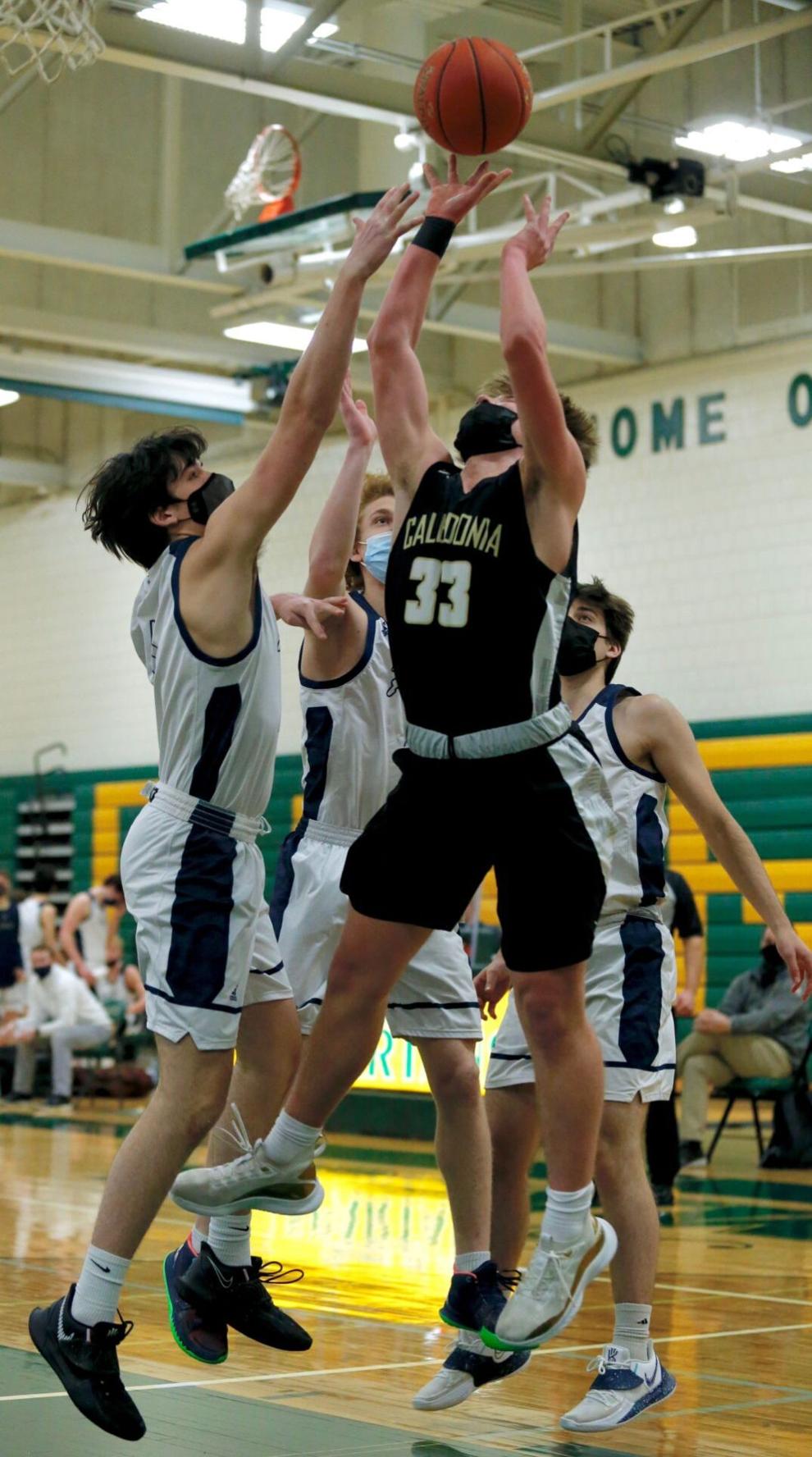 Photos: Caledonia BBB vs St. Croix Prep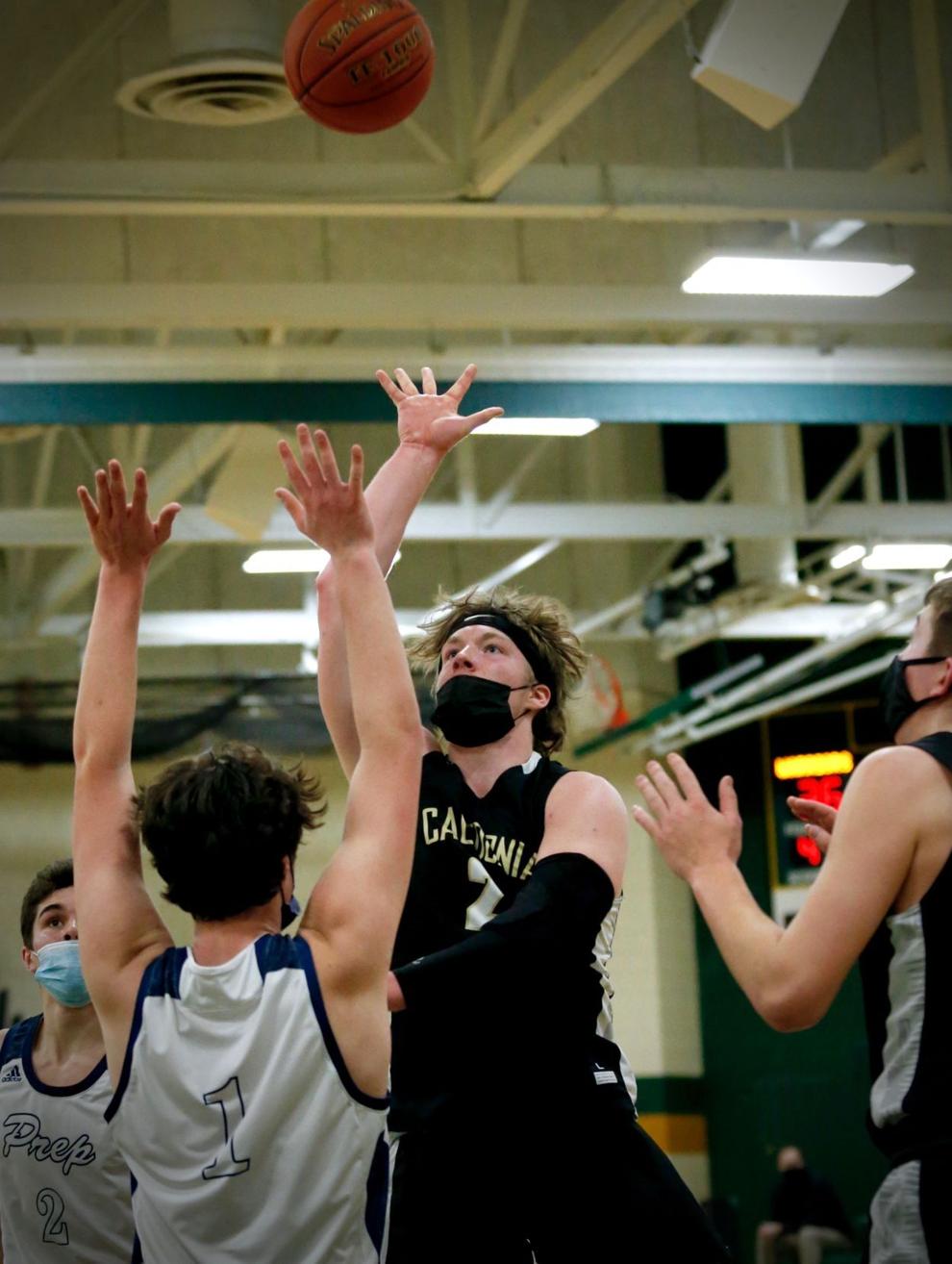 Photos: Caledonia BBB vs St. Croix Prep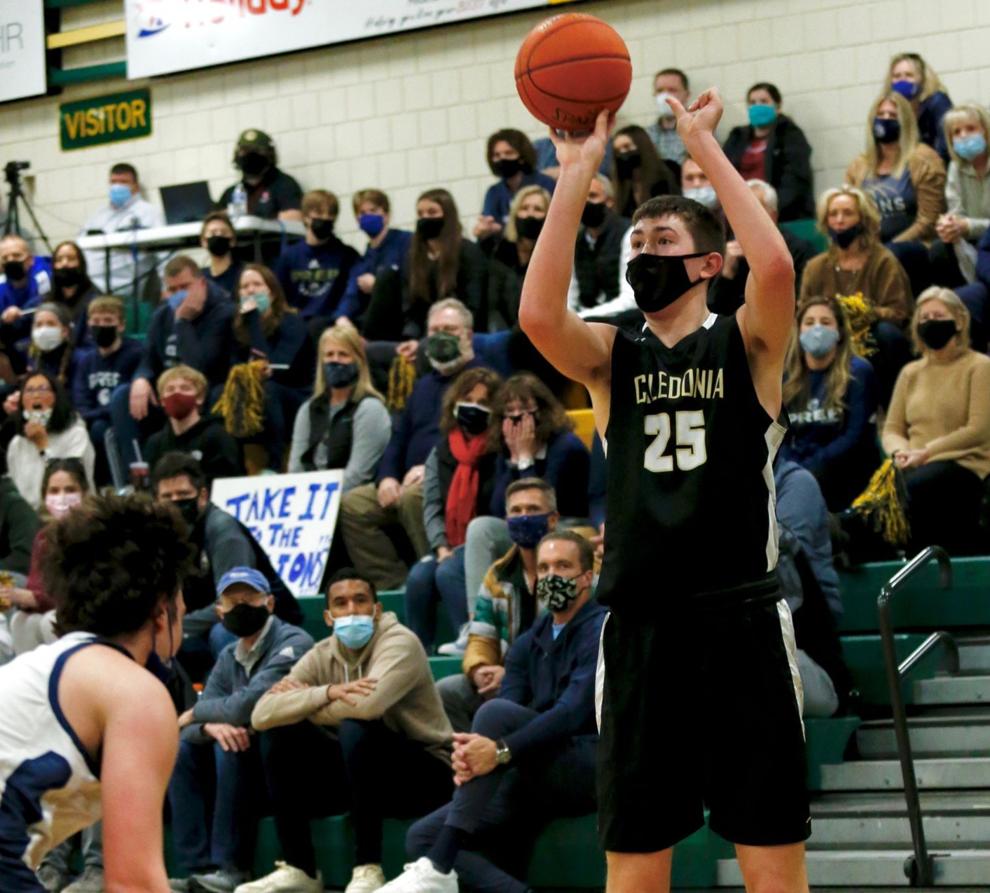 Photos: Caledonia BBB vs St. Croix Prep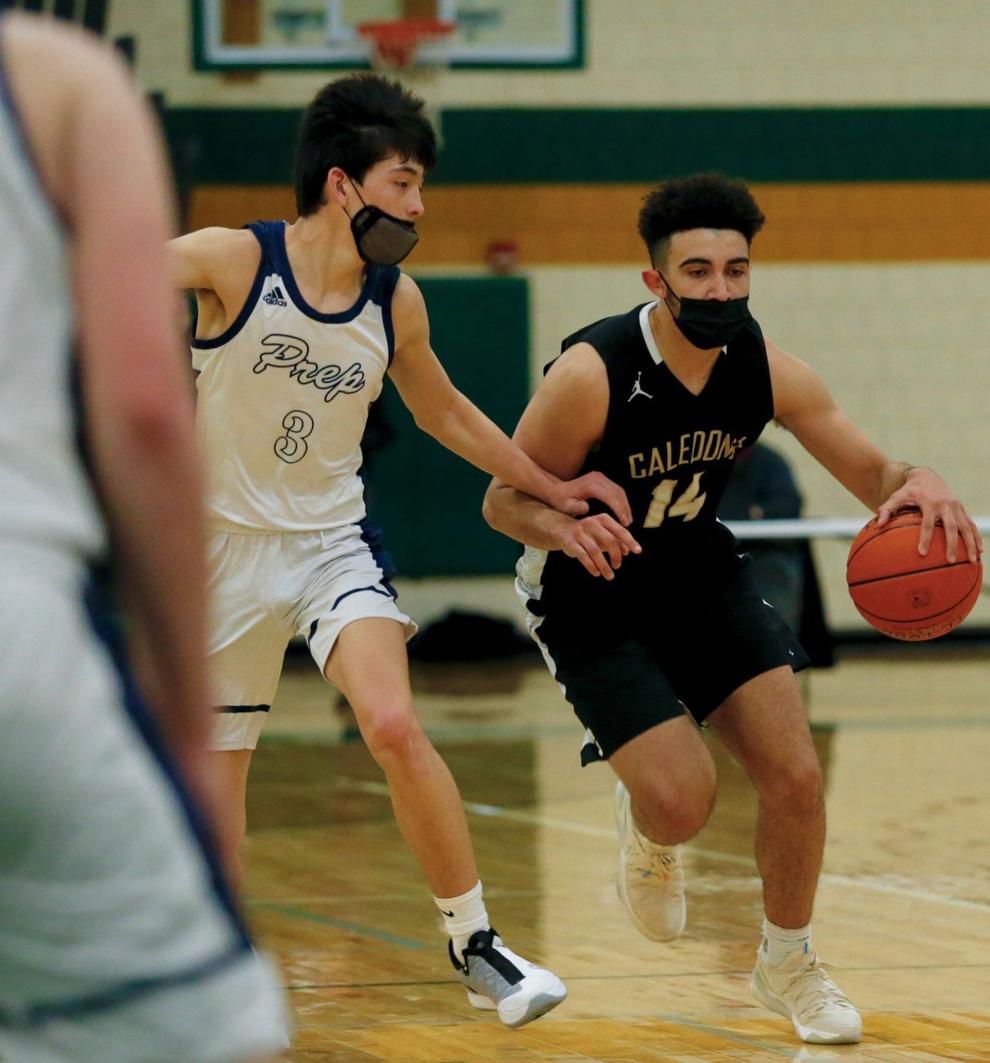 Photos: Caledonia BBB vs St. Croix Prep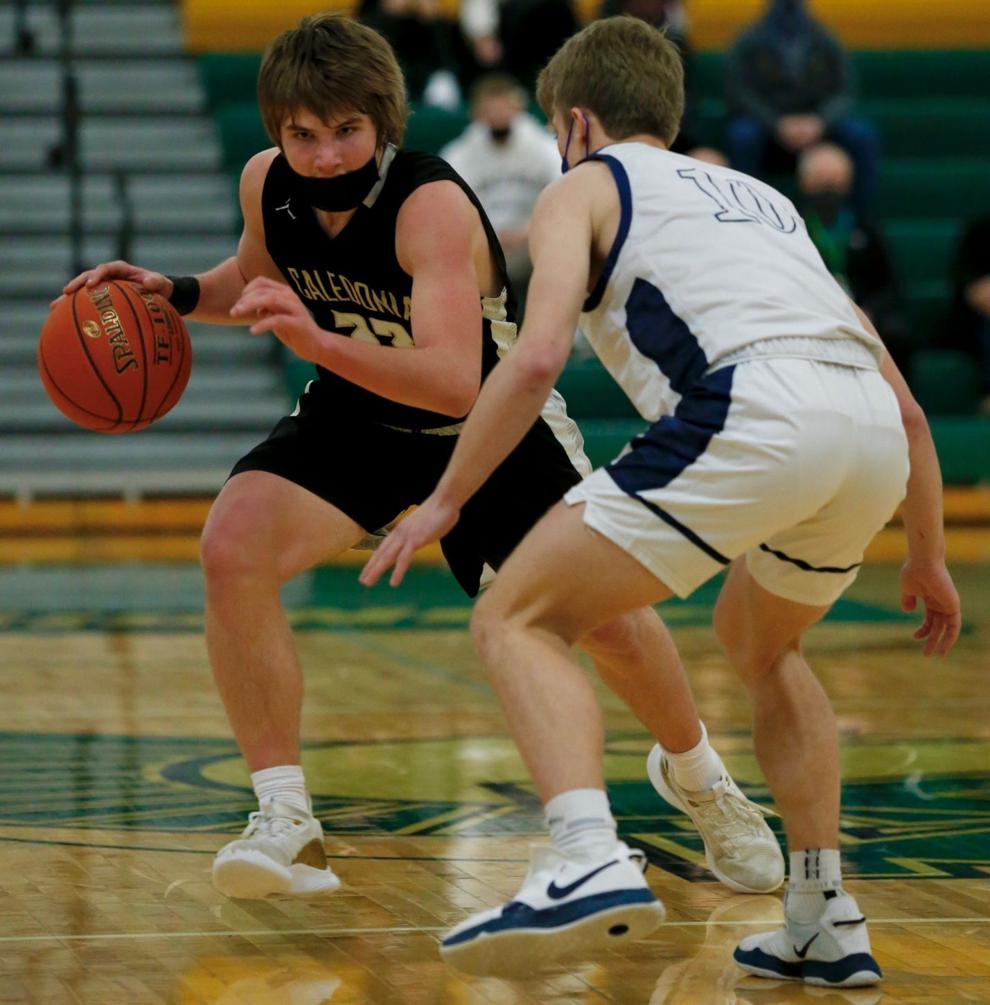 Photos: Caledonia BBB vs St. Croix Prep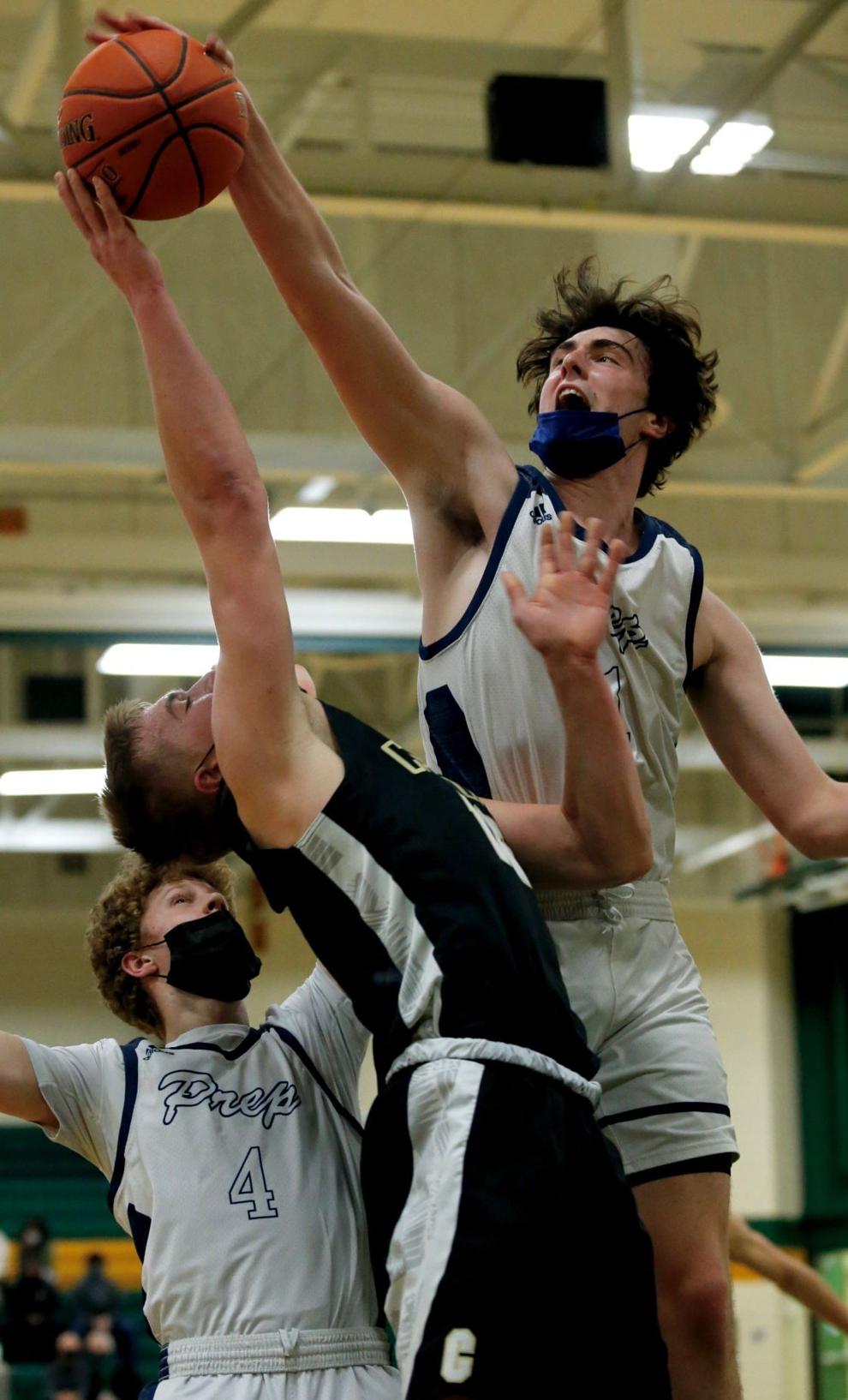 Photos: Caledonia BBB vs St. Croix Prep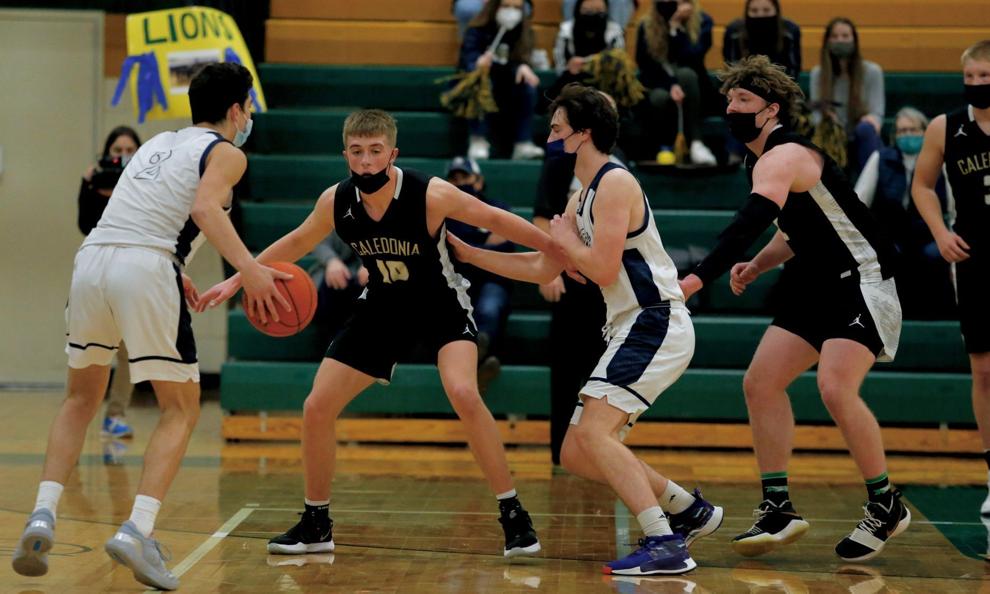 Photos: Caledonia BBB vs St. Croix Prep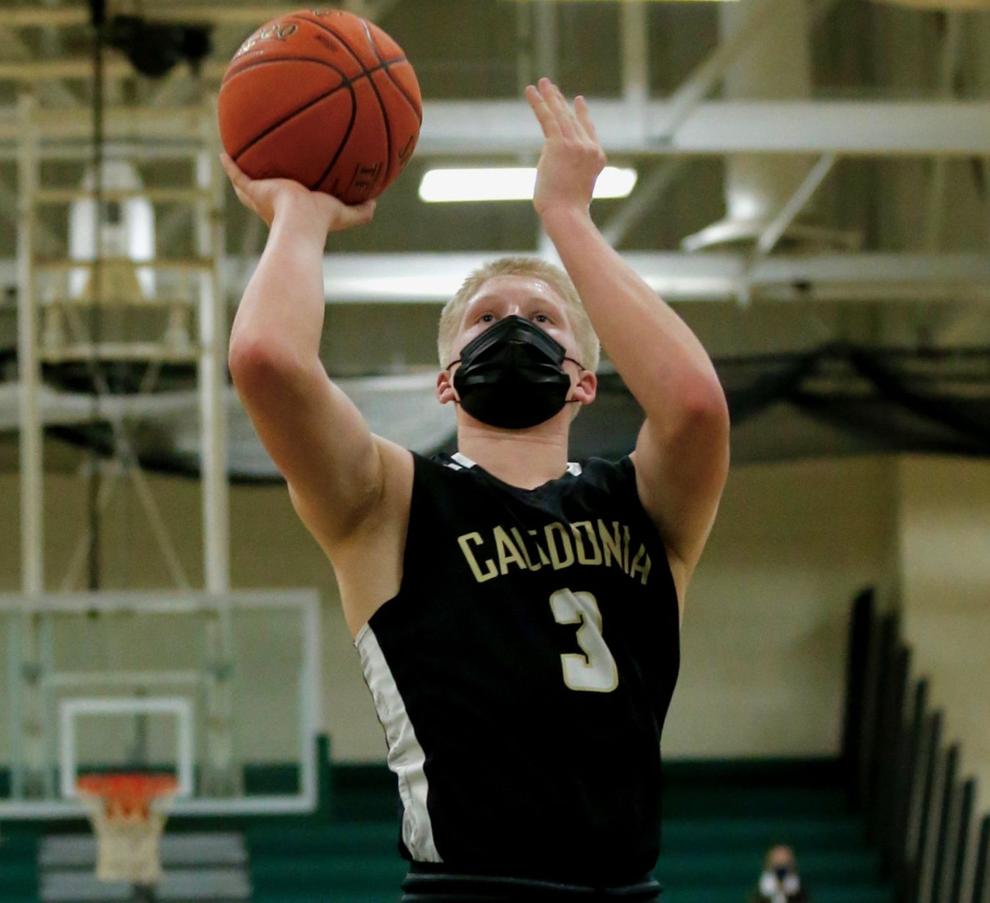 Photos: Caledonia BBB vs St. Croix Prep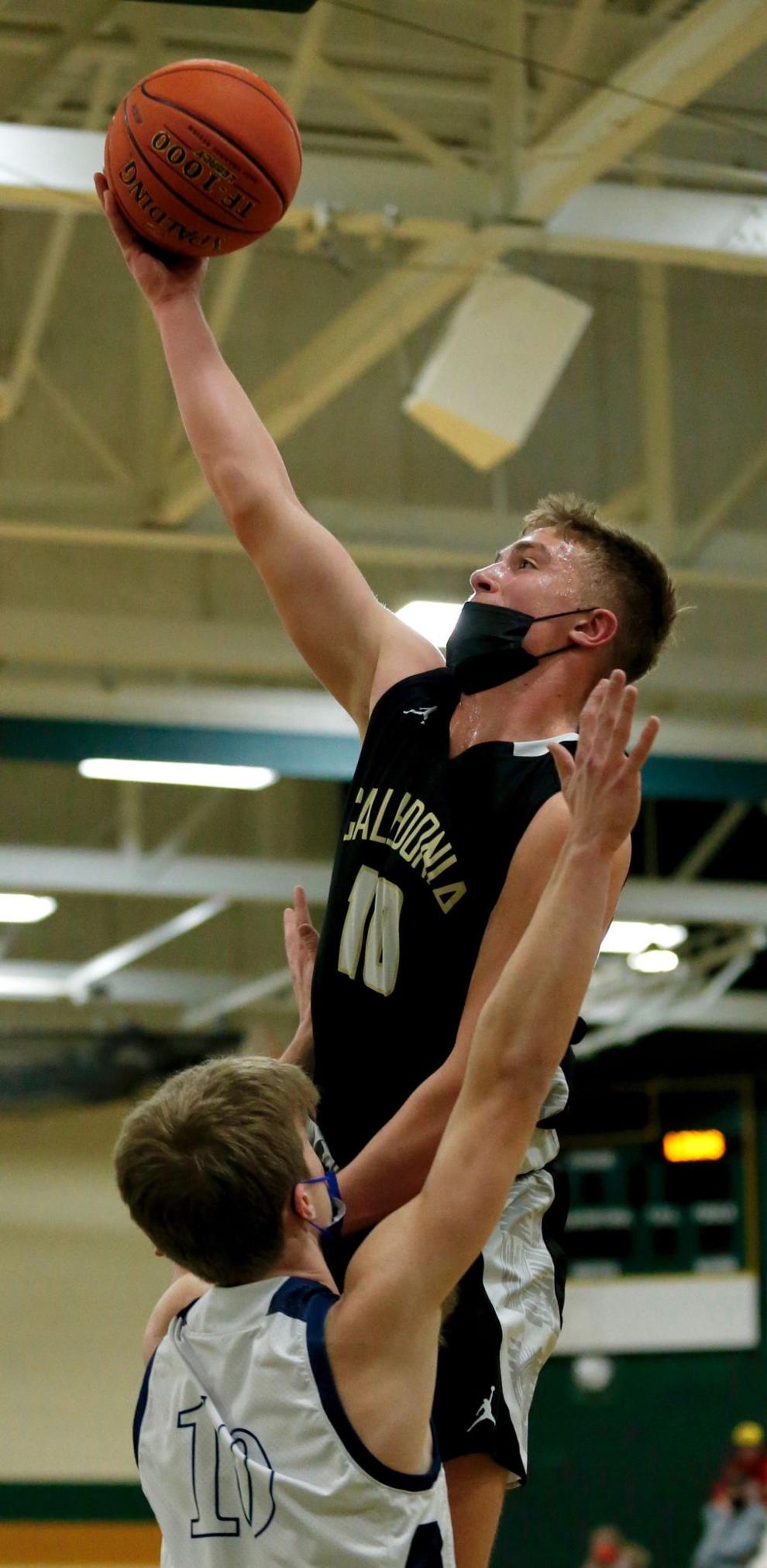 Photos: Caledonia BBB vs St. Croix Prep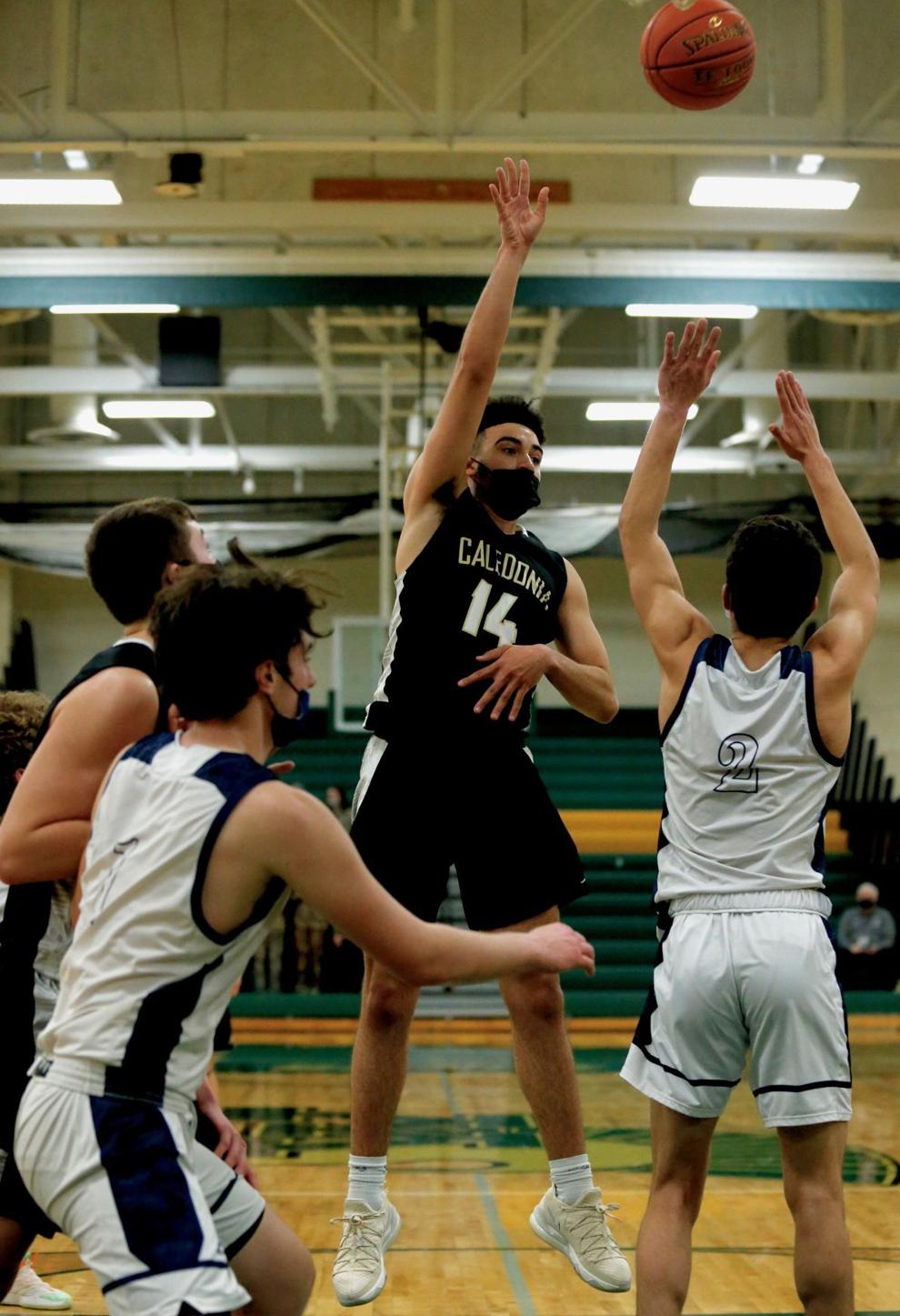 Photos: Caledonia BBB vs St. Croix Prep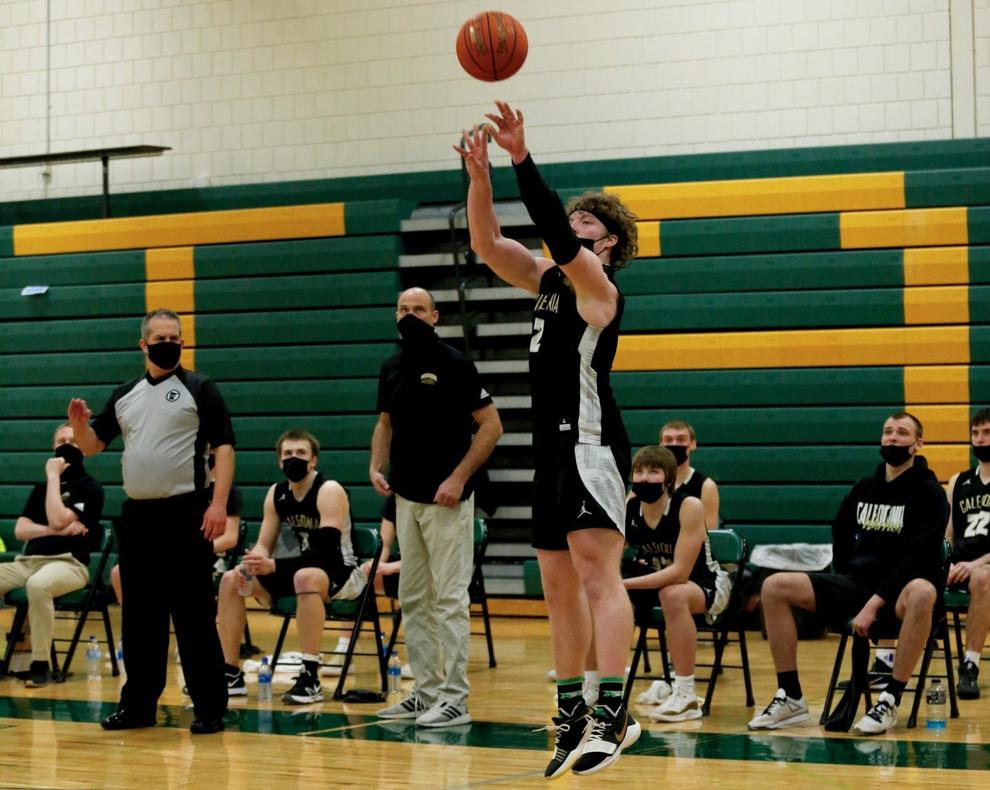 Photos: Caledonia BBB vs St. Croix Prep