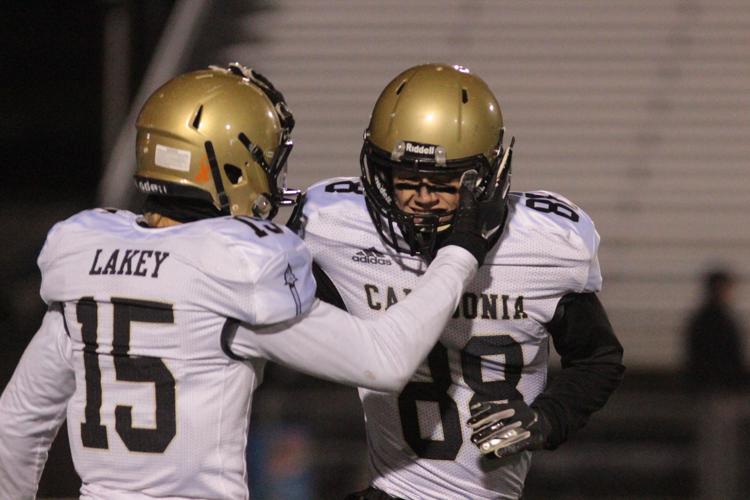 CALEDONIA, Minn. — Like many players on the Caledonia High School football team, if you can't find Donnie Lakey on the football field or in the weight room, the odds favor him being somewhere enjoying the outdoors.
For Lakey, that likely means he is on a body of water. Whether it's the spillway in Winona, the various channels and tributaries in La Crosse or around his father's place in Trempealeau — wherever the fish are biting — Lakey will be out there on his flat-bottomed boat. And for him, it's more than just a hobby.
Football is king right now as he and the top-ranked Warriors (13-0) prepare to play third-ranked Minneapolis North (13-0) in the MSHSL Class AA championship game at 1 p.m. Friday at U.S. Bank Stadium in Minneapolis, but fishing is never far behind.
He takes it that seriously.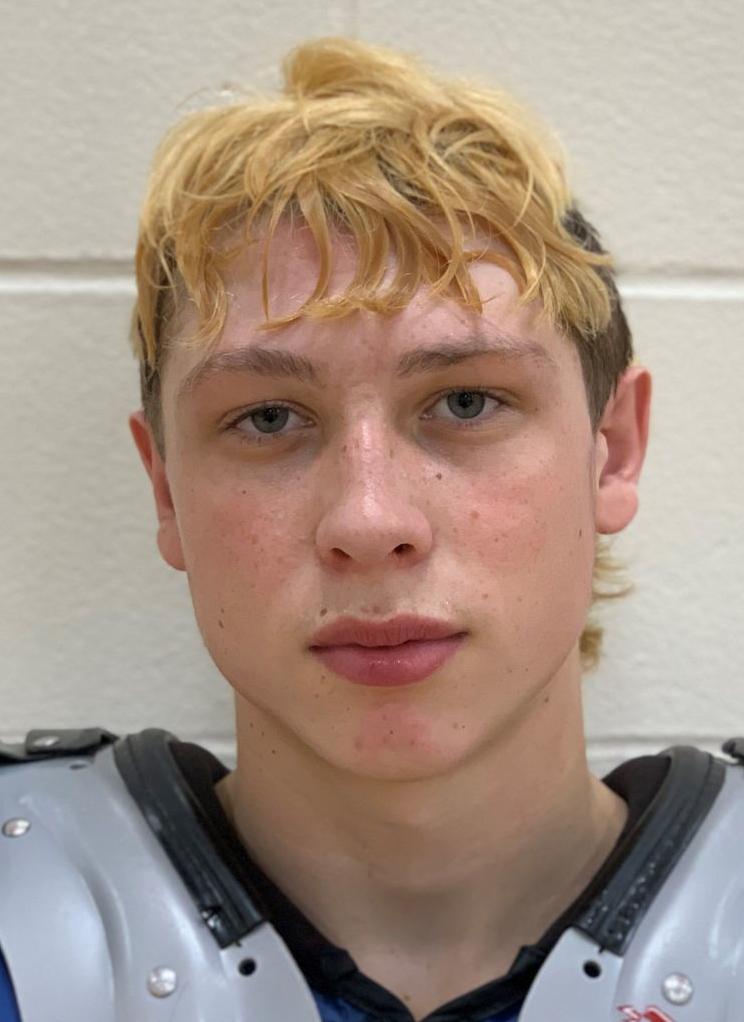 Lakey and a friend participated in the 2017 FLW High School Fishing Minnesota Open in Wabasha, Minnesota, where they placed 10th out of more than 60 high school teams and just missed the cutoff of the top four that would have qualified them for the High School Fishing National Championship in Alabama. He has done a couple of other tournaments and hopes to do more in the future.
For Lakey, there are some similarities between fishing and football. One has to be patient, wait for your opportunity and then capitalize on it, something Lakey has done throughout his time on the football field.
Now, Lakey doesn't get the most publicity, but the simple truth is nobody embodies the Caledonia football program better than the senior receiver. He's the type of guy that every coach wishes he had in abundance.
"He does it all," Caledonia coach Carl Fruechte said of Lakey. "And he does it for the team. All winter, Donnie would be picking up seventh-graders, eighth-graders, 10th-graders, seniors and getting them here to weight room and speed (workouts). Didn't care what grade they were, he would go out of his way. Just a great example of what we want a Caledonia football player to be.
"I mean how many seniors are going to pick up seventh- and eighth-graders?"
That's the type of guy Lakey, whose team is trying to win its fifth straight state title and 68th straight game, is.
His freshman year, the Caledonia freshman team needed a quarterback. They turned to Lakey.
You have free articles remaining.
Register for more free articles
Stay logged in to skip the surveys
"From playing different positions when he was younger, he always just did what was best for the team and has always done the best that he could do at whatever his job was for the team," senior quarterback Noah King said. "He can just do a lot of different things and do them well. And that's what makes him a good player, just his versatility.
"He's played a lot of different roles. That's what makes him a special player."
Lakey is more than capable of putting up big numbers, as he showed against Chatfield earlier this season when he caught four passes for 110 yards and two touchdowns, but if the game plan calls for Lakey to be featured elsewhere — like a blocker on the outside — then he is more than willing to do it.
"We know we can put him anywhere," fellow receiver and good friend Cole Kronebusch said. "Wherever we have to or wherever we need. And he will get it done."
Like Lakey, the Caledonia receiver core is about unselfish as they come. They all know their roles. Eli King is the go-to guy with 898 yards and 19 touchdowns; Kronebusch has blossomed into another big play threat by averaging over 22 yards per catch to go along with 11 touchdowns; Lakey has six touchdowns of his own to go along with 357 yards on 25 catches; and Austin Klug, Austin Heaney and tight end Noah Jennings have earned praise for doing the dirty work this season.
Like when Klug delivered a key block on a wide receiver screen that sprung Lakey for a 49-yard touchdown in a state quarterfinal win over Pipestone.
"We don't care who gets the ball," Lakey said. "We have so many talented receivers, guys that can run fast, catch well. So if somebody has one good game, then another person will have another good game. We don't care who it is, as long as we get it done. They can't guard all of us at once, obviously.
"I'm not bragging, I'm just telling it how it is."
Fruechte is proud of the production his receivers have shown as a group and enjoys coaching them.
"I think the average person would say that it's not possible at a small high school, and you know we feel that if the kids put in the work, and we're going to put in the coaching then look what can happen," Fruecthe said. "We expect them to make plays. Noah is going to throw to whoever is open, sometimes those guys are open, and they don't get the ball. … But a lot of times they are open, and that's what you want. We are just really proud of them, and hopefully we can do it more one day."
Of course, their senior quarterback enjoys them as well.
"It's been a lot of fun," Noah King said. "It makes your job a lot easier as a quarterback when you have four, five or six guys who can go out there and make plays. It just puts a lot of pressure on defenses as we've seen teams dropping eight and only playing five in the box against us, only rushing three just because they're so worried about the threats we have. You know they're going to find holes and make plays for you."