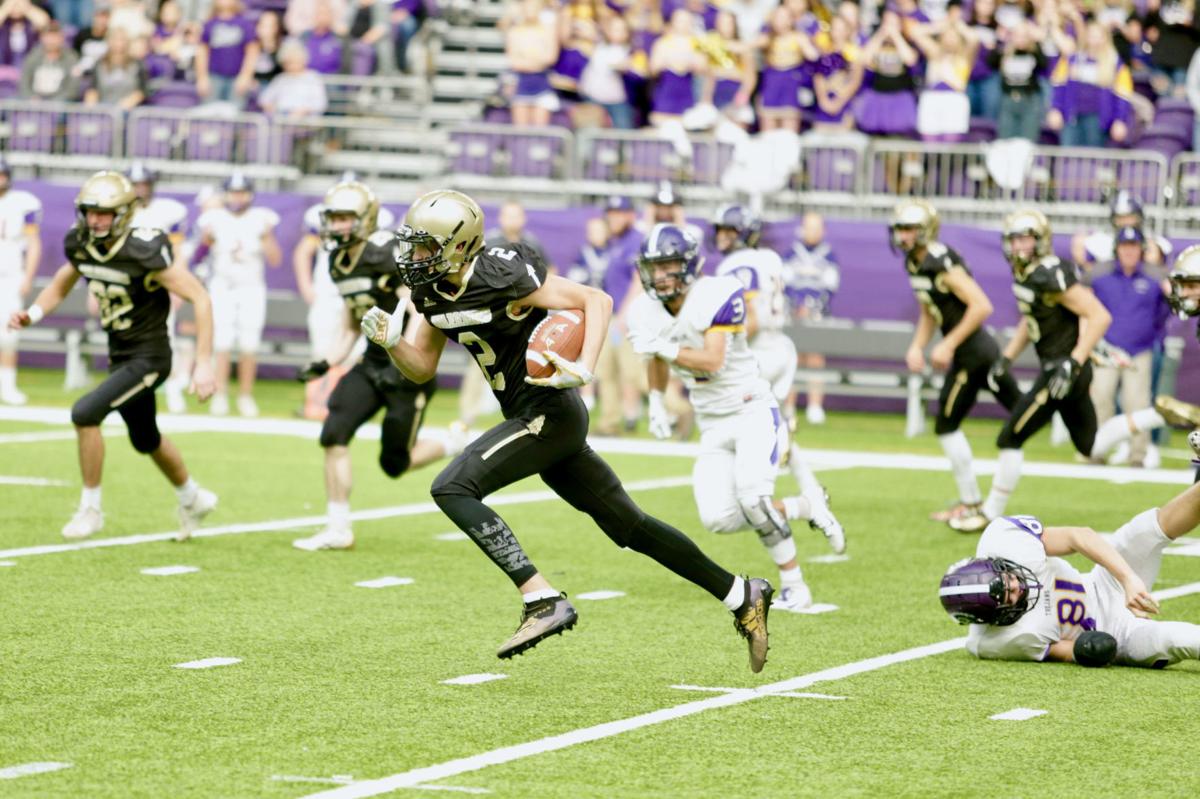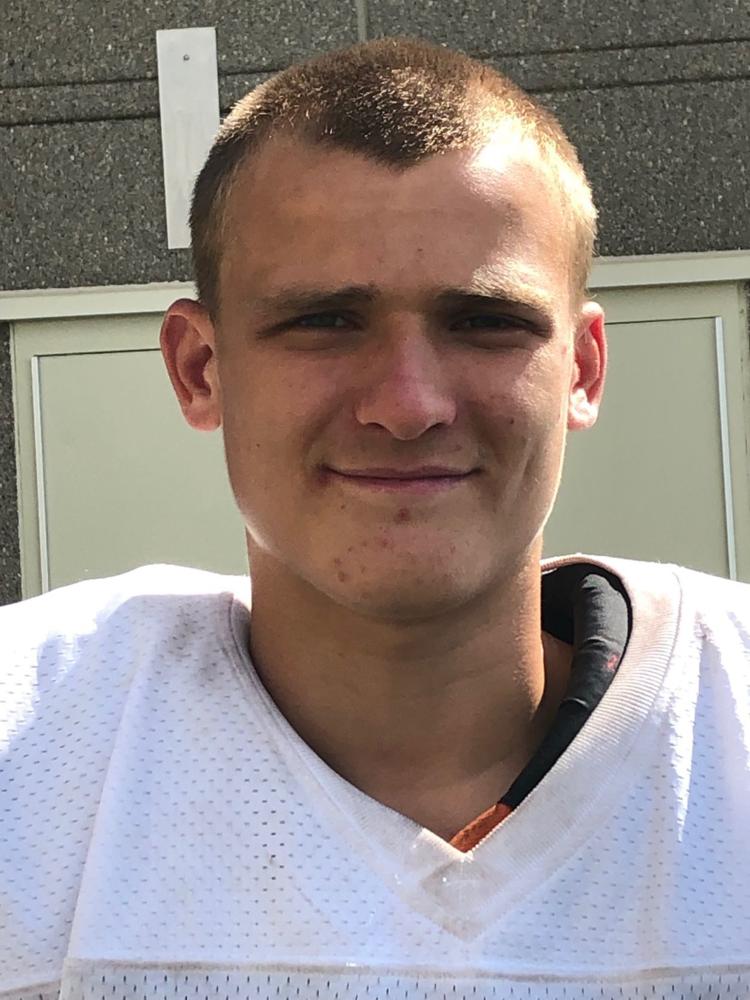 Caledonia High School sophomore Eli King made a very big addition to his list of future possibilities Monday after receiving a football scholarship offer from the University of Notre Dame.
King, a 6-foot-3 wide receiver, has previous football offers from Minnesota, Iowa and Iowa State and a basketball offer from Northern Iowa. Notre Dame's basketball program is also showing interest in King.
King caught 50 passes for 958 yards and scored 27 touchdowns — 21 receiving and six on returns — last season as the Warriors won their fifth straight MSHSL Class AA state championship and ran their nation-best current winning streak to 68 games.
King could return to the team as a junior receiver or take over for graduated brother Noah as the team's quarterback. He had 11 catches for 238 yards and six touchdowns, rushed for a 15-yard score, had two interceptions and returned a punt for a touchdown during three state-tournament games.
"Let's be honest, it helps to have played a team like Minneapolis North a couple of times," said Caledonia coach Carl Fruechte, who said Northwestern has also shown heavy recent interest. "North has a great reputation, and when you see our kids — not just Eli — pull away from their kids, it's going to open up the eyes of college coaches."
Caledonia beat North 26-0 in the Class AA championship game, and King caught two touchdown passes, returned a punt for a touchdown and intercepted two passes in front of a big crowd at U.S. Bank Stadium.
He followed that up by shooting 63 percent from the floor and posting per-game averages of 16.2 points, 6.4 rebounds and 5.1 assists in helping top-ranked Caledonia qualify for the state boys basketball tournament before the MSHSL ended the season due to the coronavirus pandemic.
"Eli has the ability, and I've said it before, where he plants, cuts and he's gone," Fruechte said. "His leaping ability, whether you are talking on a football field or basketball court, is off the charts. He also has really good speed, but I think he can get faster."
Be the first to know
Get local news delivered to your inbox!