LIMA, Peru — Travion Clark, a 2013 Winona Senior High School graduate, helped the USA Rugby men's sevens national team win a bronze medal at the Pan American Games over the weekend.
Clark, who first started playing rugby only a year ago, scored five tries on the weekend, including a hat trick in a key victory over Chile.
Clark also scored a try in a thrilling 24-19 extra time victory over Brazil in the bronze medal match on Sunday, avenging a 12-10 loss the day before.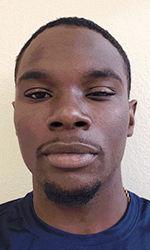 Trailing 19-7, the U.S. pulled even on back-to-back tries by Harley Wheeler and Clark with a minute remaining, sending the match into extra time. Marcus Tupola scored the match-winning try, giving the U.S. the bronze medal.
It's the second consecutive bronze medal for the U.S. men at the Pan Am Games.
You have free articles remaining.
Rugby Sevens is a current Olympic sport which first made its debut at the Rio Games in 2016.
Sevens is played with seven players on each side of the ball who compete for 14 minutes (two 7-minute halves) in tournaments with up to three matches per competition day. Many of the rules are the same as the 15-player version.
A try is worth five points, and a conversion kick is worth an additional two points.
Clark was making his debut with the national team, also called the USA Eagles. He discovered the sport when he came across a highlight video and quickly rose through the ranks on the national team after his collegiate track and field career at Arkansas-Little Rock concluded.
Clark was an all-conference football player and track athlete during his time at Winona Senior High School.