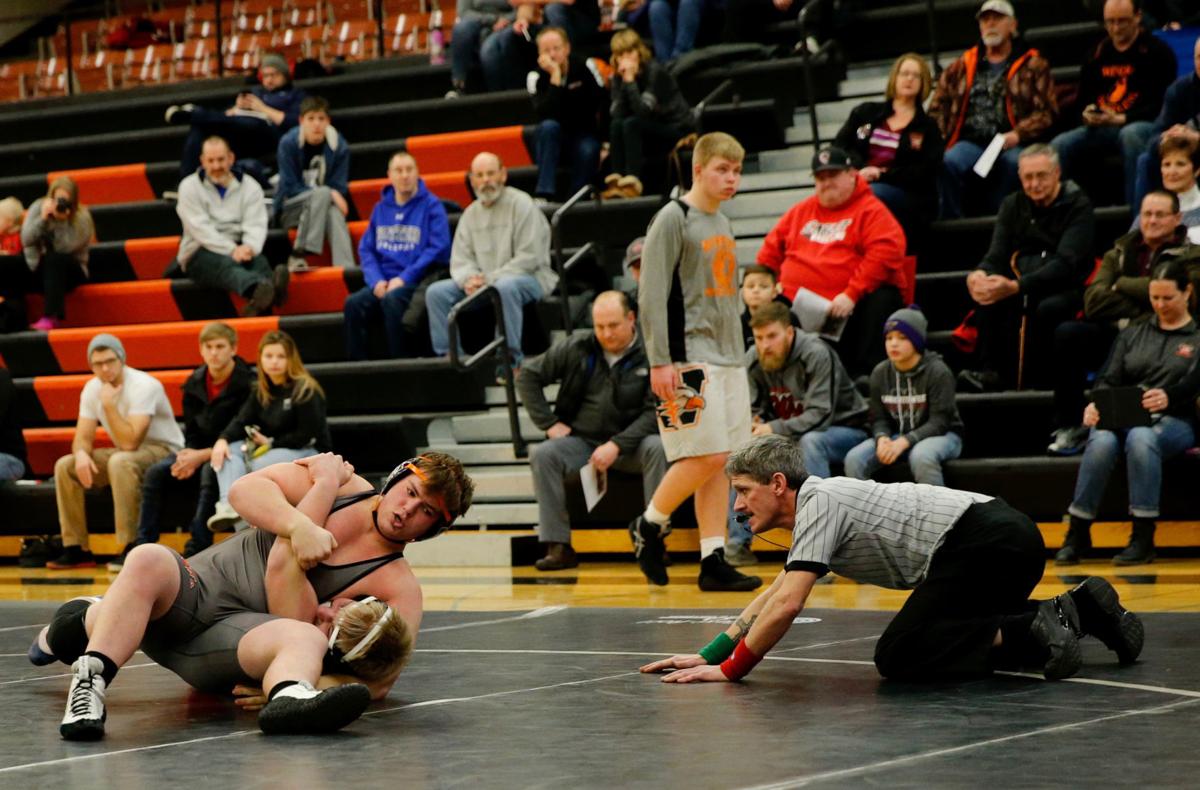 The first weekend of February was one to remember for Winona/Cotter senior wrestler Tyler 'Nacho' Nachtigal.
Nachtigal collected career win No. 100 on February 1 via pin in the semifinals of the 195-pound division at the Rochester Century Invitational, but one could make the argument that No. 101 was just as meaningful.
That's when Nachtigal (26-6) knocked off Quayin Short of traditional wrestling powerhouse Simley via pin. Short was ranked as the 19th best 195-pounder in the country by trackwrestling.
"Not only was the match before that I got my hundredth win, but win 101 was such a big win, Nachtigal said. "Right after that match I just thought that practice set me up perfectly for that because the guy that I wrestled basically did the same thing that my practice partner did. It set me up perfectly for my headlock … I was just able to capitalize on it."
Nachtigal had been banging on the door of a state tournament appearance the last couple of years, but just couldn't get through a tough section. This season, the Winhawks expect him to break through.
"He's had really good past couple years, he's just had a tough time at sections to qualify," Coach Joe Hoialman said. "I think he's going to bang down that door this year. … In sections, anybody can lose on any given day. He just had a bad day and unfortunately happened at sections. He's had since last year to now work through it and get better. Now it's his team to shine at sections."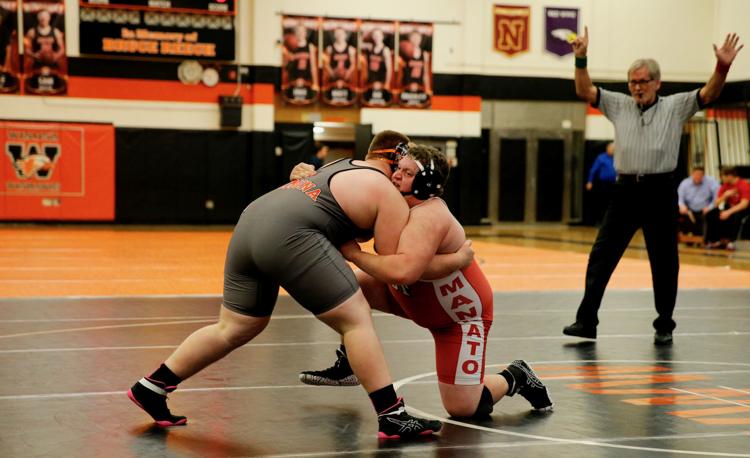 You have free articles remaining.
Another guy the Winhawks expect to shine at sections — outside of North Dakota State commit and last year's state runner-up Ryan Henningson — is Zander Rusert. The junior was ready to make some noise at the state tournament at 285 last year as a sophomore, but a dislocated shoulder suffered in his first match when he was up 8-5 soured Rusert's first taste of state. He tried to gut it out, but would lose by pin to Bemidji's Kaleb Beam. This year, he came back as one of the top-ranked heavyweights in the state, but lost his first match of the season. It was the type of wake up call that he needed.
"I definitely came out cocky," Rusert said. "Thinking I'm ranked No. 3, I'm going to beat anybody. … So I think that has humbled me a little bit after losing."
Rusert credited his teammates, specifically Henningson, for keeping his head up and encouraging him. That's what makes the Winhawks unique this year. They constantly push one another in practice, but most are also good friends off the mat. They do that, because they want the best for one another.
"Anytime we have a scuffle on the mat or in the room, it's good to know that I'll see these guys at school the next day anyway," Rusert said. "We've been together since youth, so we've had a pretty close connection throughout our whole wrestling career. So having guys like that in the room definitely makes it better."
It's a team and a group of guys that get it: Work hard and odds are good things will happen.
"They've all been friends and they all understand the system I want," Hoialman said. "Be a class act and work hard. Don't worry about things and just work, work, work. Good things happen to guys that work hard. For our younger kids, it gives them some pretty good guys to look up to."
Hoialman credits guys like seniors Shawn Mugo and Lance Thorn. Guys that won't always wow you but will work harder and pave the way for the future Winhawk wrestlers by showing them what it takes to not only be successful on the mat, but off of it as well. It bodes well for the future of the program.
"With these guys, just the way they have been leading the past years and especially this year, I think there has been some buying from down below," Hoialman said.