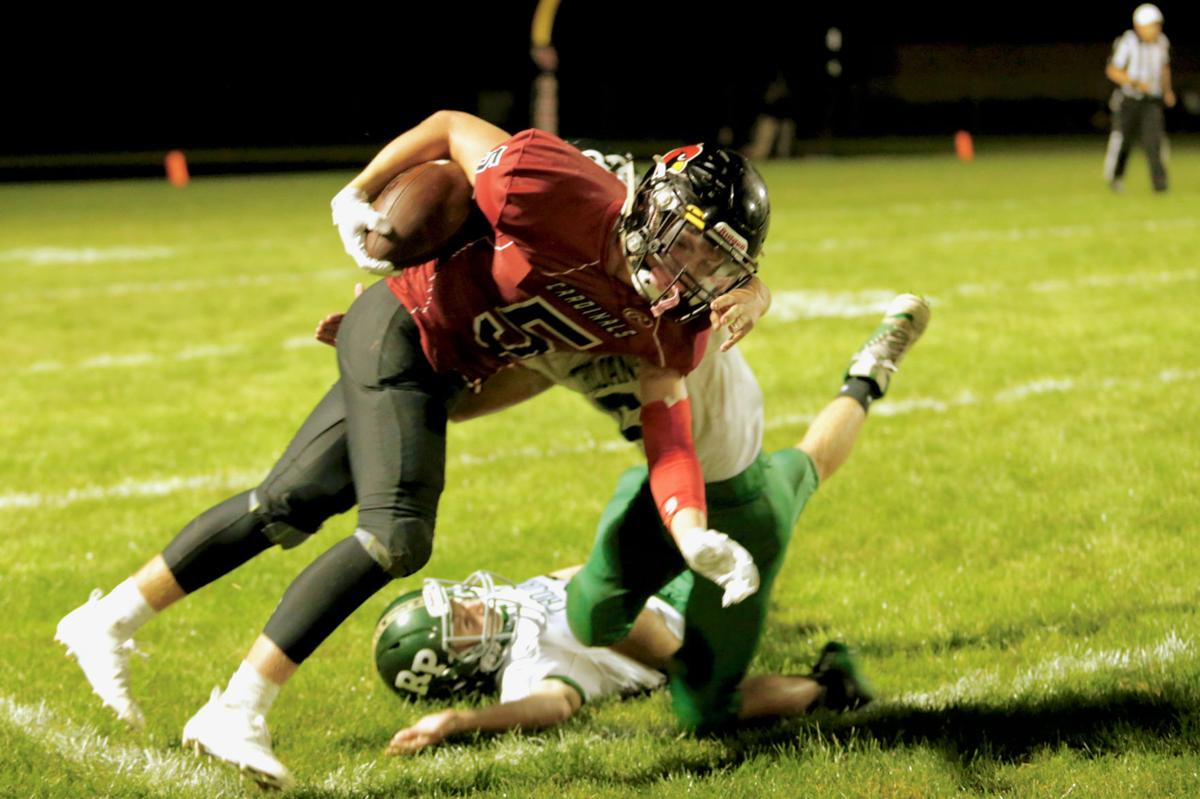 Brent Olson wasn't surprised by the Minnesota State High School League's Tuesday decision that called for football — as well as volleyball — to be pushed back the spring as part of a "four seasons" plan that will see traditional spring sports moved to the summer in response to the COVID-19 pandemic.
The weight room for his Lewiston-Altura Cardinals was closed for the entire summer while the annual youth football camp was canceled. But the final straw that broke the camel's back for Olson and his crew's hope for a fall season came last week when six players had tested positive for COVID-19 just a the day after their annual end-of-July three-day team camp.
All but one was asymptomatic with that one displaying minor symptoms.
"You knew it was going to happen," Olson said. "Whenever you get kids together like that … It was nothing severe, which I guess is kind of a double-edged sword. I asked the kids where they think they had gotten it from. Well, they had basketball camp and some of them work together. Sixteen-year-old kids are going to get together."
After that it became clear to Olson that a fall season was unlikely.
"I think the state high school league probably made as good as a decision as they could with the information that they had," Olson said. "I just don't see how they could have said we're going to play this fall. Did I want to? Sure, but because we had six kids test positive, we're done for two weeks. What would have happened if we started Week 1 and a kid tested positive? Well, you guys are done for two weeks. It just would have been an endless cycle. So many kids are asymptomatic, I mean how do you even know?
"... All it takes is one bad result or, God forbid, passed away from it to change the whole narrative."
Olson and the Cardinals will still look to practice in the fall, but are seeking some answers as they work with baseball and track and field — both of which are also eligible to practice this fall after their spring seasons were canceled last year. Of course, those sports often have the same athletes. Balancing that will require some work.
Another key component to the MSHSL's "four-season" plan is availability of fields for the spring. Schools with turf like Paul Giel Field will be fine. Schools like Lewiston-Altura — with their natural grass field — won't be as fortunate.
"The schools that have turf fields will be fine, but the rest of us that don't — it's going to be a disaster," Olson said. "These schools around here, the football fields are their baseball's outfield. Imagine a football season getting done and then say, 'OK, now we're going to play baseball on this same field. It's going to be ugly."
Winona Senior High activities director Casey Indra did say they would be willing to host teams at Paul Giel Field, something they did in 2013 after heavy rain and flooding caused damage across the region. They hosted three games the next day at Paul Giel, but Indra admitted it's still too early to have those conversations right now.
"We can do it, but I think the state will have a plan for that," Indra said. "Even more for not only the schools around here, but also for the schools up north. They will have a start date that works for almost everyone."
Nobody has all the answers, but the silver lining for now is that there are still plans for a high school football season.
"We just have to adjust and roll with the punches right now," Olson said. "Do everything that we can."
A previous edition of this story incorrectly said the positive tests had shut down the July camp, but the positive tests came after the three-day camp. 
Be the first to know
Get local news delivered to your inbox!