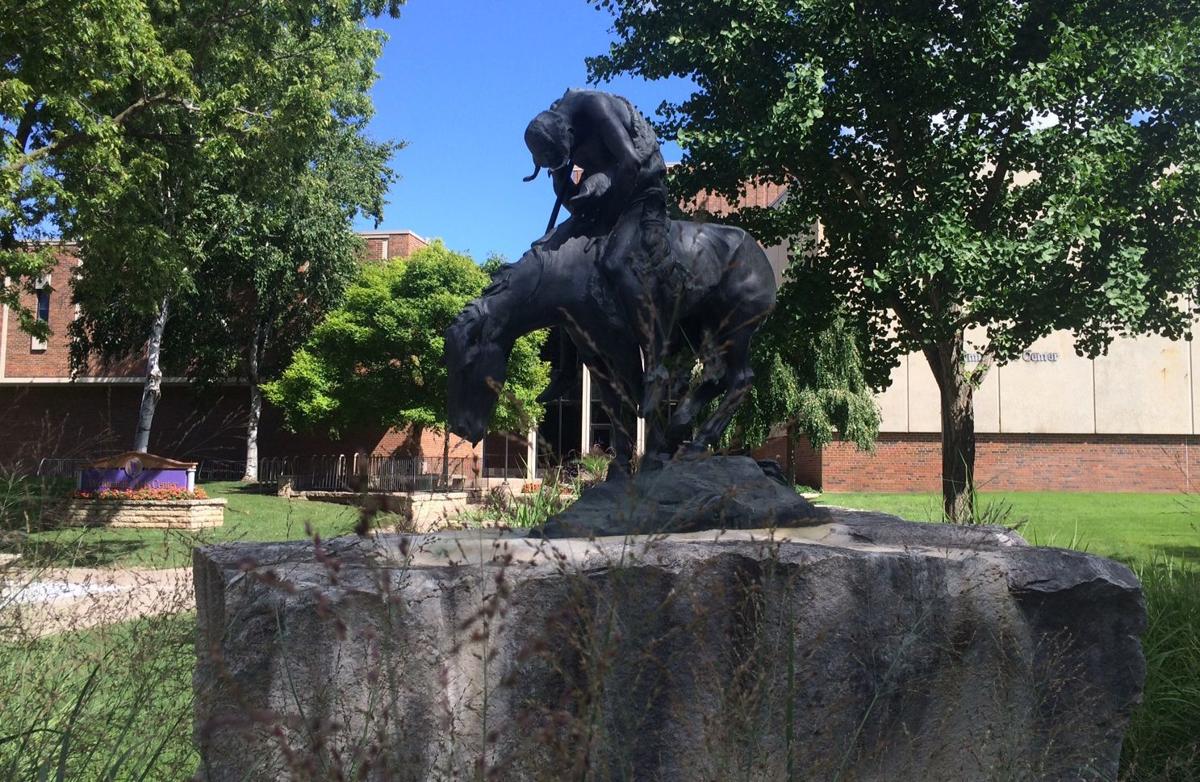 Winona is home to 27,000 souls and birthplace of James Earle Fraser, Olympian of the 1928 Summer Games in Amsterdam.
Our city holds claim to the famed Fraser, who competed in the Olympic event of ... sculpting?
That's right, 88 years ago Fraser competed in the Art Competitions section of the Olympics in "Mixed Sculpturing, Medals And Reliefs," and he got there fed with the grass of Winona.
Fraser was born in 1876 to father Thomas Fraser, a railroad engineer who you can thank/blame for the railroads that run through Winona today.
In his youth, Fraser attended the School of the Art Institute of Chicago as well as the prestigious École des Beaux-Arts, with notable alumni like French painter Edgar Degas. From 1920 to 1925 he served on the U.S. Commission of Fine Arts in Washington, D.C.
Fraser went on to become a notable sculptor with statues and sculptures featured all over the country, including seven public monuments in the D.C. area. In 1929, Fraser received the medal of honor of the National Sculpting Society.
Local art lovers and "Pokémon Go" players alike may recognize Fraser's name from the statue titled "End of Trail," located on the Winona State University campus — which now also functions as a Pokémon Gym. This is a bronze replica of a statue currently residing in Waupun, Wis., commissioned as a tribute to the Native Americans of the area and sculpted by Fraser.
For any coin collectors out there, Fraser is also known for designing the Indian head on the Buffalo Nickel.
Fraser is proof that anyone, even a Winona-born sculptor, can become an Olympian.
Well, not actually. Art competitions in the Olympics ended in 1954 because the competitors were considered professionals in their respective fields. The competition was also very difficult to judge, occasionally resulting in a no-contest like certain music categories did in 1924 and 1936.
Fraser didn't medal in 1928. The gold was won by Austrian Edwin Grienauer, who later won a bronze in London in 1948.
Unfortunately young prospective Winonan sculptors out there won't be able compete in future Olympics ... for now. But don't lose hope. Ten years after Fraser's death in 1953, Tracy Caulkins was born in Winona. She later moved to Nashville and went on to become a three-time Olympic gold medalist, a five-time world champion and set world records in three events.
So for the parents out there looking to raise Olympians of the future, pull them out out of art class and toss them directly into Lake Winona. There might be a little bit of Olympic spirit left in those waters.