The Winona Swim Club made history this past weekend, taking home a Class A team championship at the Minnesota Long Course State Meet at the University of Minnesota. It is the first time the club has won a championship in the Class A division.
Overall, Winona placed 11th as a team at the competition behind only much-larger Class AAA and Class AA teams.
Grant Wolner stood out for Winona, finishing fourth in the 100 breaststroke and posting a Junior National cut time of 1:05.70. That time puts him in about the top 2% of swimmers in the event nationwide. He also took fifth in the 200 individual medley, 20th in the breaststroke, 12 in the 100 butterfly and 21st in the 50 freestyle.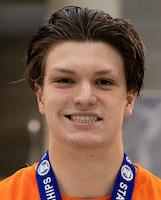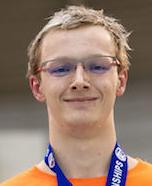 Griffin Wolner was fourth in both the 200 free and 200 butterfly, 8th in the 100 free, 30th in the 100 butterfly, and 35th in the 50 free.
Jack Herczeg was third in the 100 free, fifth in the 50 free, and 7th in the 200 free.
Alex Jorgenson was 28th in the 100 free and 42nd in the 50 free.
Tara Ziegeweid was 34th in the mile swim.
Grant Wolner, Griffin Wolner, Jorgenson, and Herczeg were third in the 400 free relay, fifth in the 200 free relay and 13th in the 200 medley relay.
Get in the game with our Prep Sports Newsletter
Sent weekly directly to your inbox!