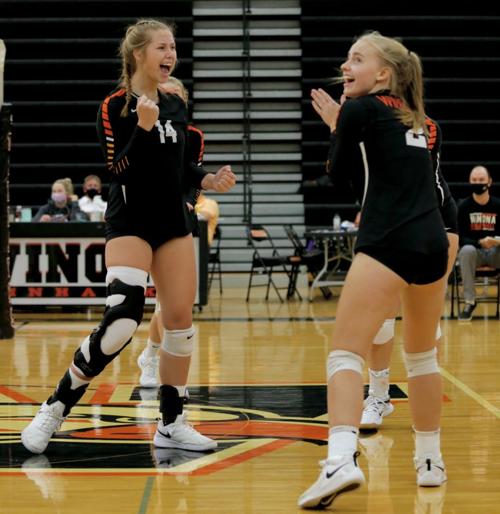 FARIBAULT — With her team warming up and preparing to play Big 9 Conference foe Faribault, Winona Senior High School volleyball coach Amber Mlynczak received the official word she had been hoping the Winhawks wouldn't hear: Winona Senior High was going back to distanced learning because of a rising number of COVID-19 cases in Winona County.
Distanced learning means no athletics or activities as was proven in September when Winona Senior High athletics and activities were shut down for 18 days after the school board decided to go to online learning. In this case, all athletics and activities were to be suspended starting Friday for a minimum of two weeks before re-evaluating.
Winona Senior High Activities Director Casey Indra had expressed optimism the past few weeks that activities could continue if WAPS decided to move the high school back to distanced learning, but the fact that more than 200 individuals (students and staff) are currently in quarantine or isolation made it difficult to say sports could continue.
All Winona Area Public Schools students and Cotter Schools students in grades 5th through 12…
For the volleyball team, that meant Thursday night would more than likely be their final game of the season. Mlynczak told her team to give it everything they had, and the end result was special.
As they had throughout these past few months, the Winhawks showed great resilience, overcoming the difficult news and dropping the first two sets before winning three straight to win in a five-set thriller 20-25, 14-25, 25-21, 25-20, 15-7 on Thursday night at Faribault.
"They found out last night while we were getting ready to play Faribault," Mlynczak said via text. "Very tough news, however it seemed to light a spark in them. We played the best that we have all year. The seniors played awesome and all contributed to the win. Super exciting to be a part of."
Seniors Katie Clemons, Marisa Borkowski and Phoenix Matthees finished with 13, 12 and 11 kills, respectively, while fellow seniors Paige Grafton (28 assists), Mandy Duellman (28 digs) and Izzy Goettelman (18 digs) helped the Winhawks (3-5) take a bitter night and make it a bit sweeter.
"It was so special and thrilling," Mlynczak said. "I think that it was satisfying for all of us to go out and play well, support one another, and win in a comeback situation. If this group doesn't get to play together as a team again, they definitely left it all on the court last night."
Winona football
With Class 4A playoff assignments not yet released, football coach John Cassellius had let players go home after school because the Winhawks were still waiting to see who their next opponent would be for a Tuesday playoff tilt. A few hours later, Cassellius and the Winhawks found out their regular season finale on Wednesday was in fact their last game of the season.
Cassellius said via text that there wasn't any notice given and that the "hard part is just no closure at all."
It was a tough season for the Winhawks, who didn't play a single game with a full roster because of COVID-19. Senior standouts Trent Langowski and Jack Thompson missed time and on Wednesday against Kasson-Mantorville, the Winhawks were without their whole linebacker unit.
Although, it was a season unlike any other, the Winhawks (2-4) are still grateful to have played six games.
"I think as a group we are all just really thankful that we were still able to play in six games, as a lot of other teams in the state didn't get as many games," Langowski said via text.
And above all too, they feel proud that they were able to provide a sense of normalcy to the community. They know too, that this season was still an extremely valuable one for the program moving forward.
"I think football kind of gave our whole community something to look forward to even if some of them had to watch from home," Langowski said. "I am really excited what those guys on the team can do in the next few years. A lot of those young guys playing varsity right now are going to be really good."
Photos: WSHS Football vs Austin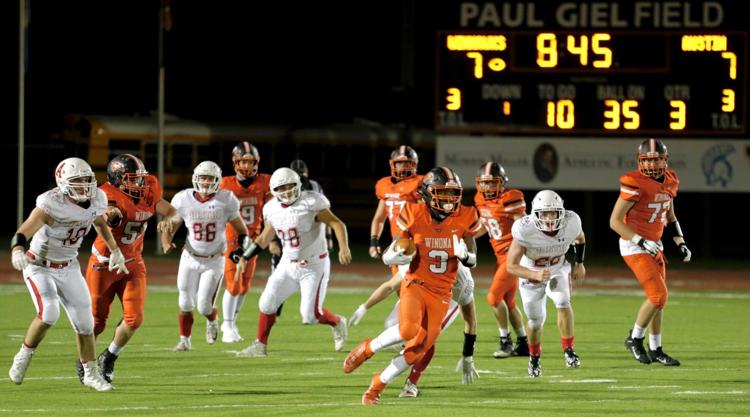 Photos: WSHS Football vs Austin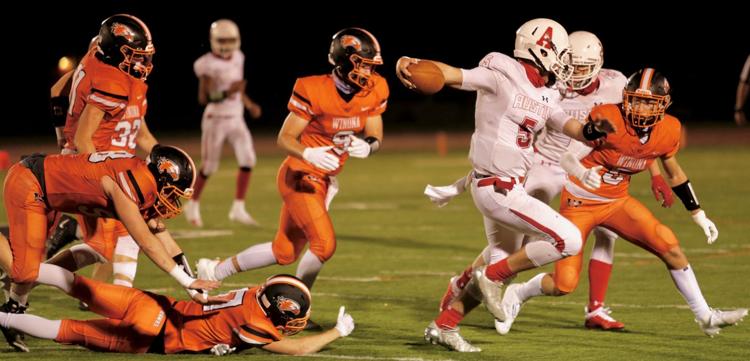 Photos: WSHS Football vs Austin
Photos: WSHS Football vs Austin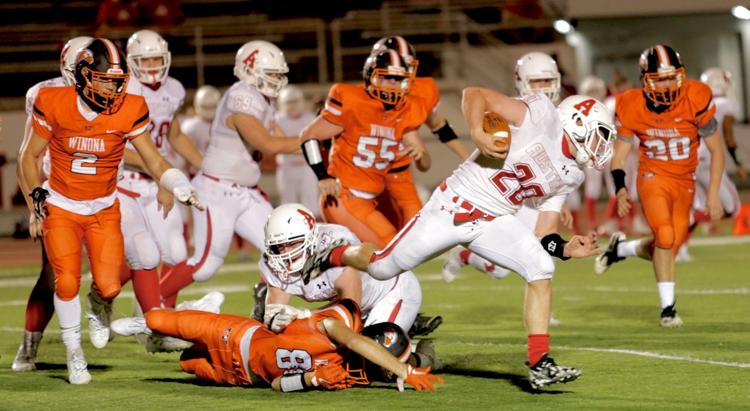 Photos: WSHS Football vs Austin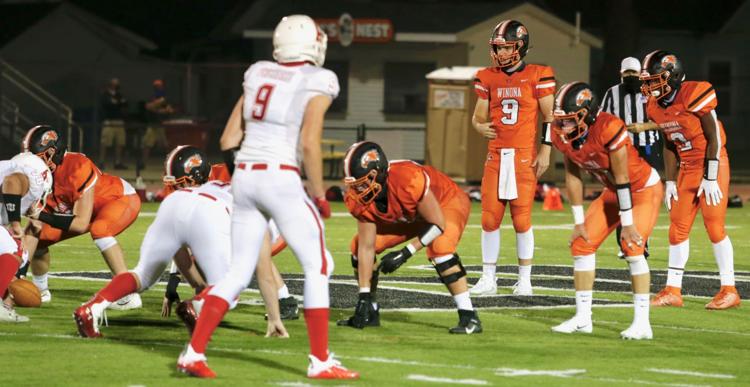 Photos: WSHS Football vs Austin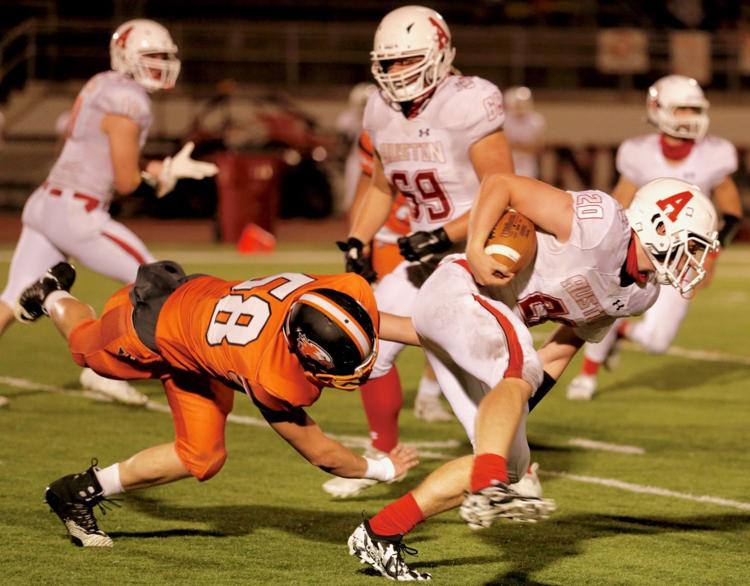 Photos: WSHS Football vs Austin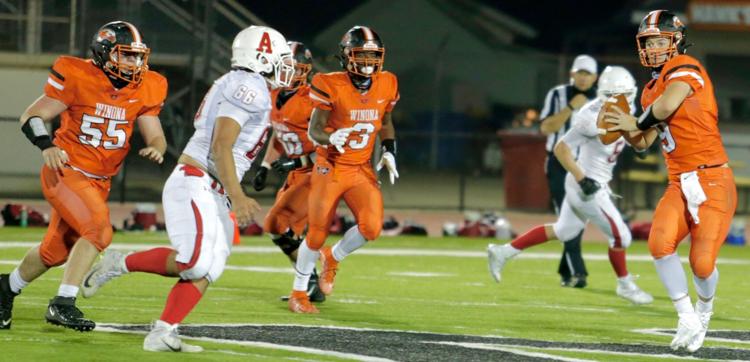 Photos: WSHS Football vs Austin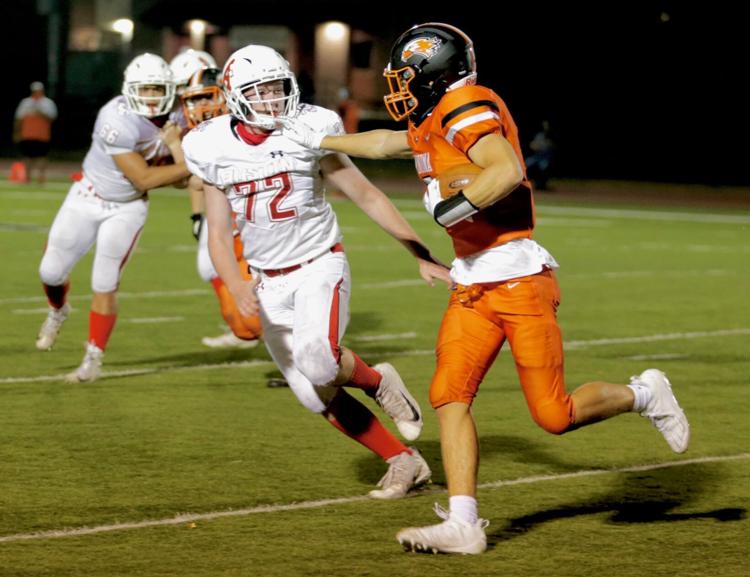 Photos: WSHS Football vs Austin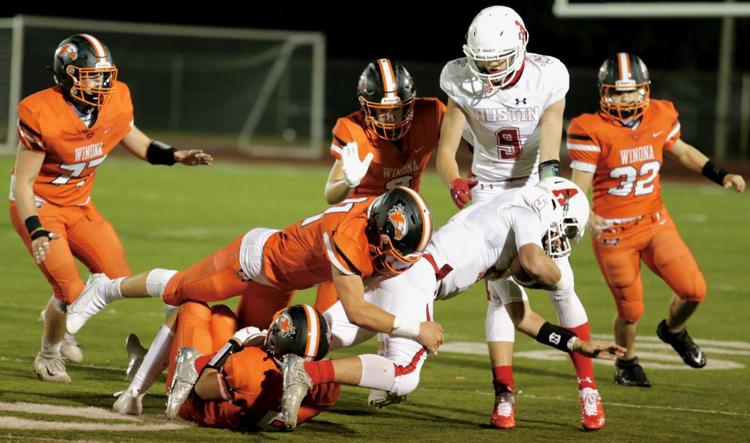 Photos: WSHS Football vs Austin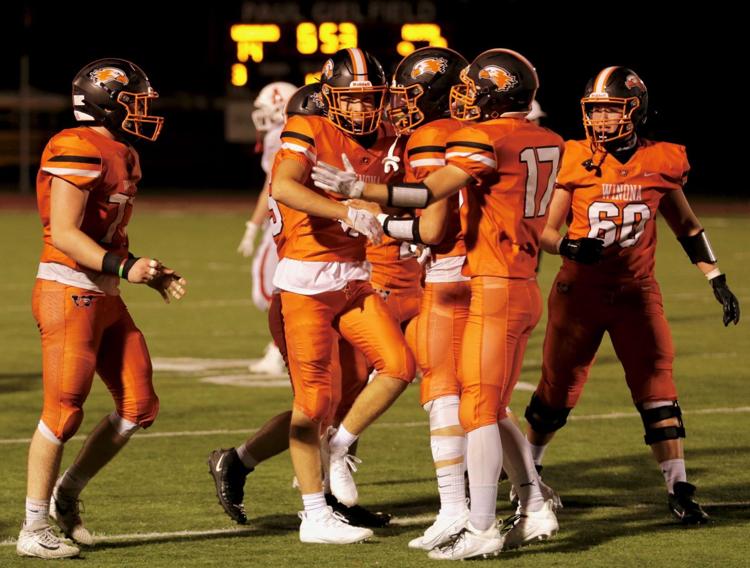 Get in the game with our Prep Sports Newsletter
Sent weekly directly to your inbox!