Unable to be on the ice together, the Winona Senior High hockey team made the best of what they could by holding virtual practices for three weeks in early December.
It wasn't ideal but the Winhawks had fun with it.
They did a virtual scavenger hunt, held auditions to be the next great play-by-play announcer and also had a karaoke night.
Winhawks coach Fran McDevitt isn't sure how this season will go, but he does know one thing: They have a squad that is much better at hockey than they are at singing.
"We do not have any future opera singers," McDevitt said with a laugh. "We will not be losing anybody to choir. We are much better skaters than singers."
Brick-by-brick the Winhawks have slowly, but surely been laying down the groundwork to being a consistent force in the Big 9.
There were some rough years, but McDevitt and the Winhawks are starting to see the results with Winona having won 20 games the past two seasons after winning just 13 in the previous five.
Last year's 13-13-1 campaign was the first time Winona had a record of .500 or better since the 2009-10 season. They have also won playoff games in back-to-back seasons and hosted their first playoff game last year — a 5-1 defeat of Austin — since the 2011-12 season. If you need more evidence that the program is moving in the right direction than take a look at the participation this season, as 37 kids are out for hockey — the most they have had in at least a decade according to McDevitt.
"We got a lot of good numbers," McDevitt said. "We have internal competition, which is always good. … The program is going the right way and I think that we can continue that, despite the protocols."
The Winhawks do have some pieces to fill due to the graduation of eight seniors, including the program's all-time career goal leader Roman Grulkowski (27 goals, 16 assists) as well as Kai Kovala (five goals, 13 assists), Eric Paulson (seven goals, 13 assists) and goaltender Campbell Watkins, who went 7-6 between the pipes last year. But there is still plenty of firepower in the forms of seniors Matt Thesing (15 goals, 13 assists), Alex Charles (five goals, nine assists), Hans Larsen (10 goals, four assists) and sophomore Ayden Ruesgen (seven goals, six assists).
The difference maker for the Winhawks could be senior goalie Alex Benson, who set the program-record for career saves as a junior last season. He made an eye-popping 533 saves out 581 shots faced in just 14 games. In all, the Winhawks return seven of their top 10 scorers and five of their top six defenseman from last season.
"We might surprise some people," McDevitt said. "I think people are expecting us to take a step back this year, but I don't think we are. We might be better than we were last year."
This season will obviously be a different one. Teams are allowed a maximum of 18 games instead of the traditional normal 25 and a postseason is still to be determined.
Masks are to be worn at all times, including during play. The Winhawks all were given a Winona Senior High neck gaiter — same ones the football players used during the season — to wear. They were worn the first day of practice, but they didn't make an appearance the second day.
"The gaiters looked really good that first day," McDevitt said. "Now they're all wearing the disposable masks because there just so much easier to breath in."
But as the first few days of practice have shown, they are all just happy to be on the ice. And they will do whatever it takes to ensure that.
"These kids are so elastic," McDevitt said. "They don't care if they have to wear masks or if they got to spread out and dress in three different locker rooms, which we do. They just want to compete.
"We could skate them hard for three straight hours and they would still leave with a smile on their face. They are just so happy to be out there."
WSHS Hockey Playoff Game Vs Austin
Winhawk Playoff Hockey vs Austin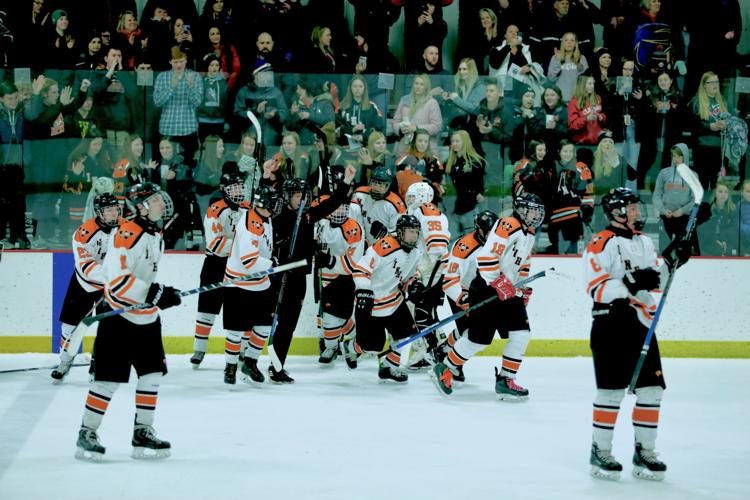 Winhawk Playoff Hockey vs Austin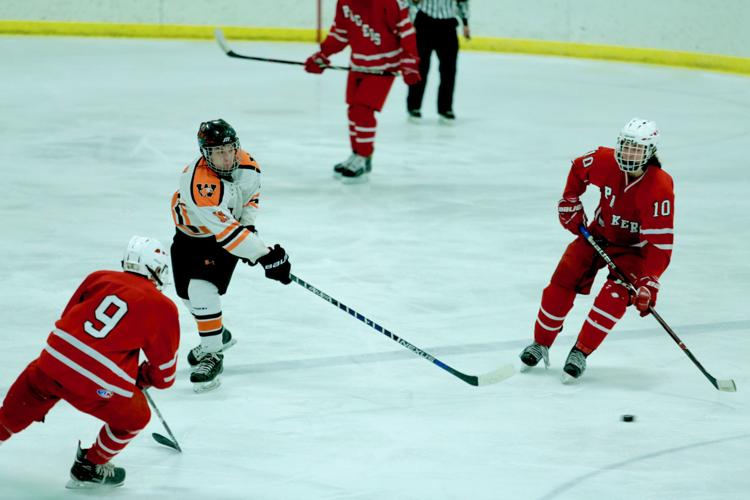 Winhawk Playoff Hockey vs Austin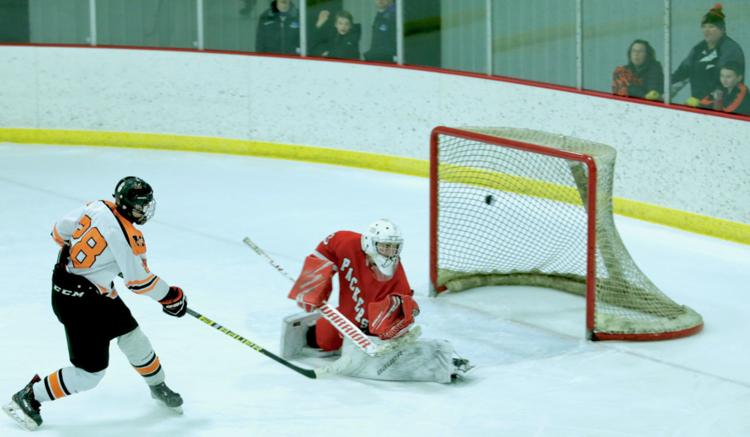 Winhawk Playoff Hockey vs Austin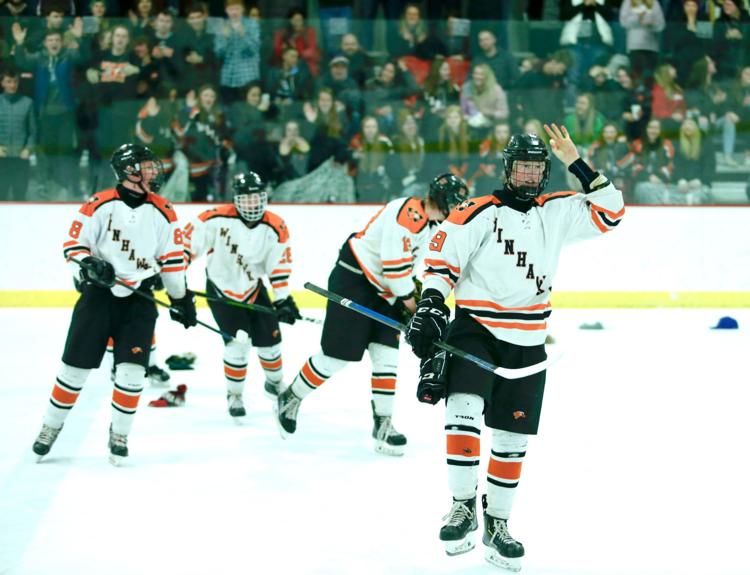 Winhawk Playoff Hockey vs Austin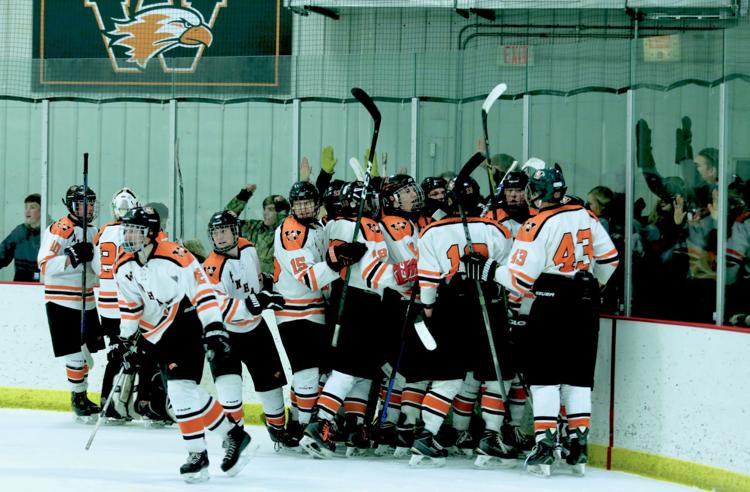 Winhawk Playoff Hockey vs Austin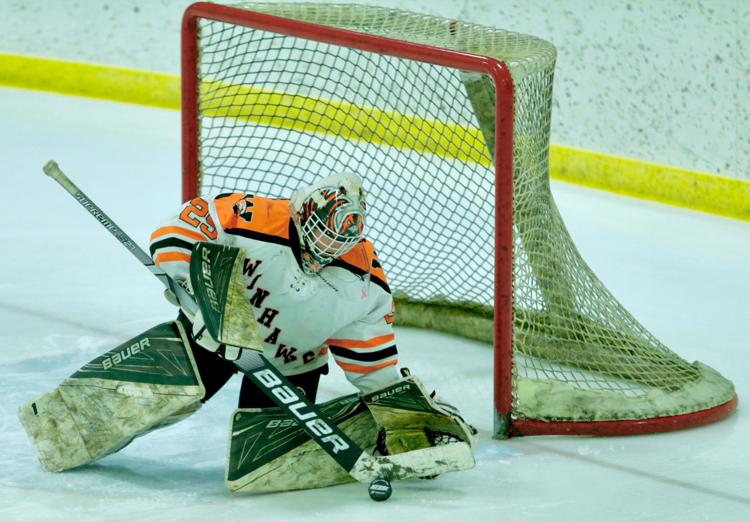 Winhawk Playoff Hockey vs Austin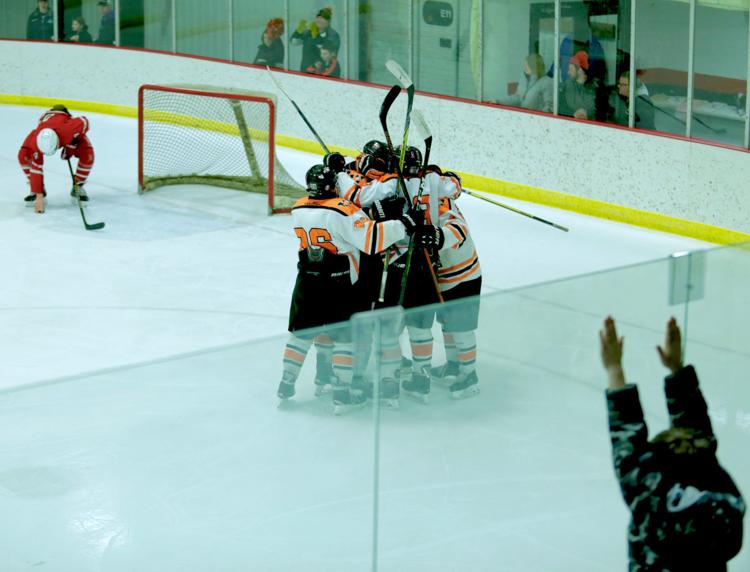 Winhawk Playoff Hockey vs Austin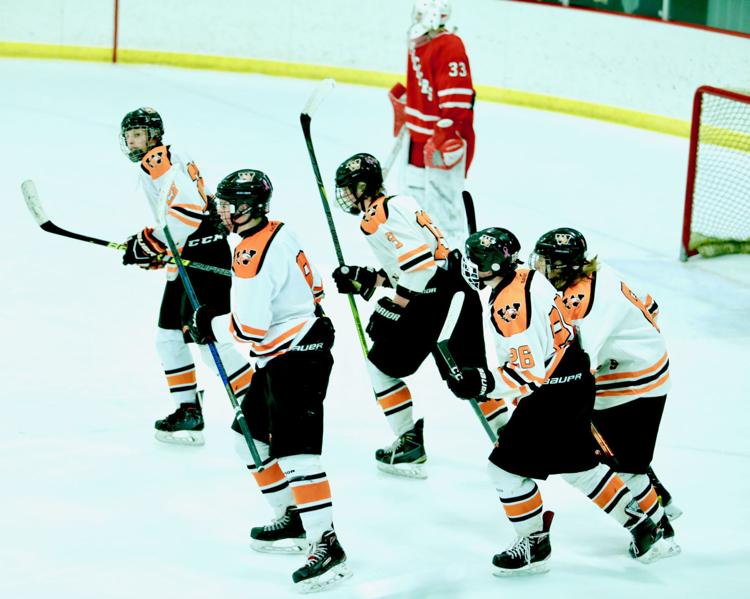 Winhawk Playoff Hockey vs Austin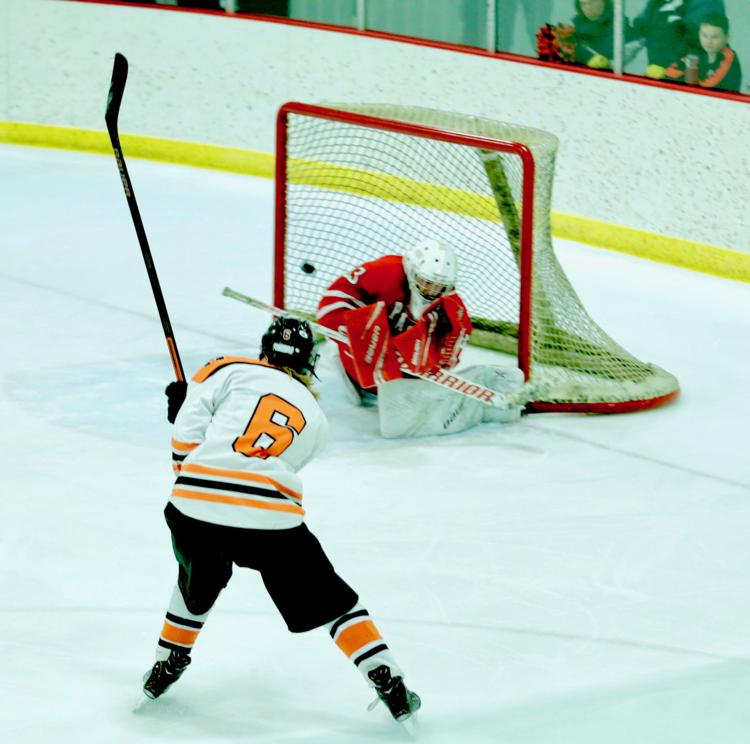 Winhawk Playoff Hockey vs Austin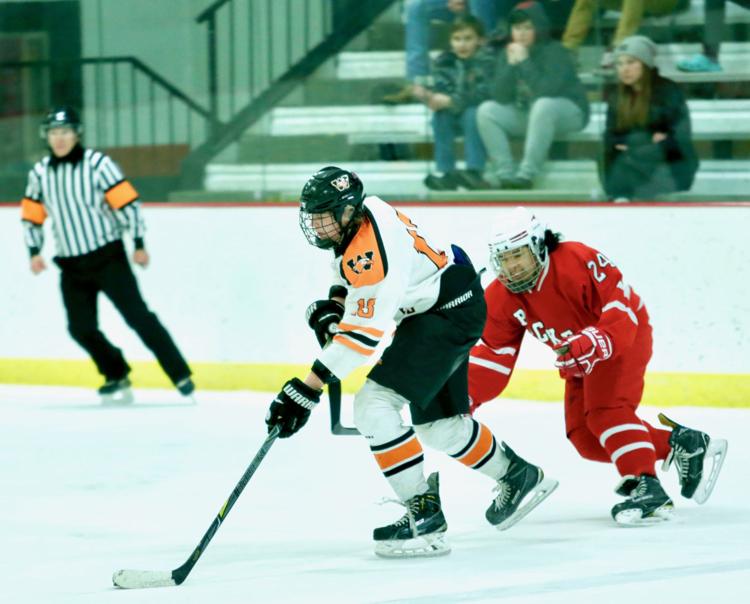 Winhawk Playoff Hockey vs Austin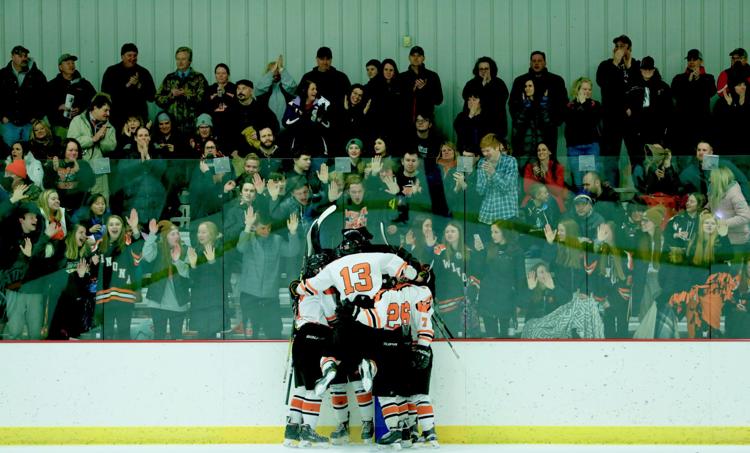 Winhawk Playoff Hockey vs Austin