Alex Benson has done plenty during his career between the pipes for the Winona Senior High boys hockey team.
But the program's all-time saves leader was missing one thing on his resume: A shutout.
Well, he can now cross that off his list, as the Winona senior goaltender made 33 saves to record his first career shutout to help the Winhawks regain the 'barge rope' from rival Red Wing with a 4-0 victory over the Wingers in the annual outdoors game Saturday afternoon at Bud King Ice Arena.
Even with a mask covering his mouth you could see the amount of pride in Benson's face, as this had been a long time coming for the senior.
"It took me five years," Benson said while hiding a smile behind his mask. "Finally got it. ... But it takes the whole team, the whole team has to be on their game. Today we were and we got it."
When the final horn sounded, the Winhawks leapt off the bench like they had just punched their ticket to the state tournament. They knew what was at stake for their longtime goaltender.
"We couldn't be more proud of him," senior Alex Charles said. "That one meant so much to us because we rally around him so many times. He's always there to boost us up and this time we got to pay him back."
As is traditionally the case in the outdoor game, the Winhawks (2-7-1) came out with a little nerves and it took them a while to settle down. Thankfully, Benson made a few key saves early to allow time to settle
"We do this every year," coach Fran McDevitt said. "It's a big deal for the kids and it just takes a little time for us to get into the swing of the game. Once we got it going, I was impressed with how well they played."
It was Charles that broke a 0-0 tie about midway through the first period when teammate Ayden Ruesgen left a perfect pass for him on a 3-on-2 break before firing off a wicked wrister to beat Red Wing goalie Dixon Ehlers. It was the first goal of the season for Charles, who scored seven last season.
"I could feel it," Charles said. "I knew it was coming. Just have to keep your head up. Every game is a fresh start. Fresh zambonied ice, it's symbolic. It's a fresh start every time."
"He has been kind of snake-bitten this year," McDevitt said. "Hopefully this will be a springboard for him moving forward."
Charles collected his second goal of the game off a rebound off a shot from Ruesgen, who picked up his second assist. The goal came less than a minute after senior Matt Thesing flashed his skills by slicing through the Red Wing defense before finishing the unassisted goal.
Just like that it was 3-0 midway through the second period as the Wingers just simply couldn't match Winhawks' energy. Still fresh in the minds of the Winhawks was a 3-3 tie the two teams skated to in the second game of the season on Jan. 22 that saw the Wingers tie it late in the third period. It hadn't sit well with the Winhawks and they were very much looking forward to Saturday's rematch.
"A positive attitude is always in that locker room," Charles said. "That presence was especially there today. Coming off that tie against Red Wing last time. Some ties feel like wins, that one felt like a loss. That was personal to us."
The game was moved inside after the second period because of dangerous ice conditions due to the sun and warming temperatures. But that didn't matter to the Winhawks, as Matt Thesing picked up his second assist of the night with pretty cross ice pass to Quinn Larson, who buried the shot to make it 4-0.
The only thing left to do at that point was preserving the shutout for Benson, which the Winhawks were able to do.
"It's just awesome," McDevitt said. "It was his fifth outdoor game and to do it on such
After the Winhawks mobbed Benson they reclaimed the 'Barge Rope' which is given to the winner each time these two teams played. The Wingers held it after their win last season and kept it after the two teams tied earlier in the season. The winner then decorates with tape in their team colors and hold it until the two teams meet again. The Winhawks were very much looking forward to having the rope back in its rightful black and orange colors.
"It's back where it belongs," Charles said. "It's getting its orange and black tape right now."
The Winhawks have held leads in eight of their 10 games this season but have had trouble sustaining it. They are hoping this game will give them some momentum moving forward.
"We have been telling our guys the last two weeks that you are so close to just blowing this open," McDevitt said. "Hopefully, this is a springboard into the last two weeks of the regular season."
Photos: WSHS Hockey vs Red Wing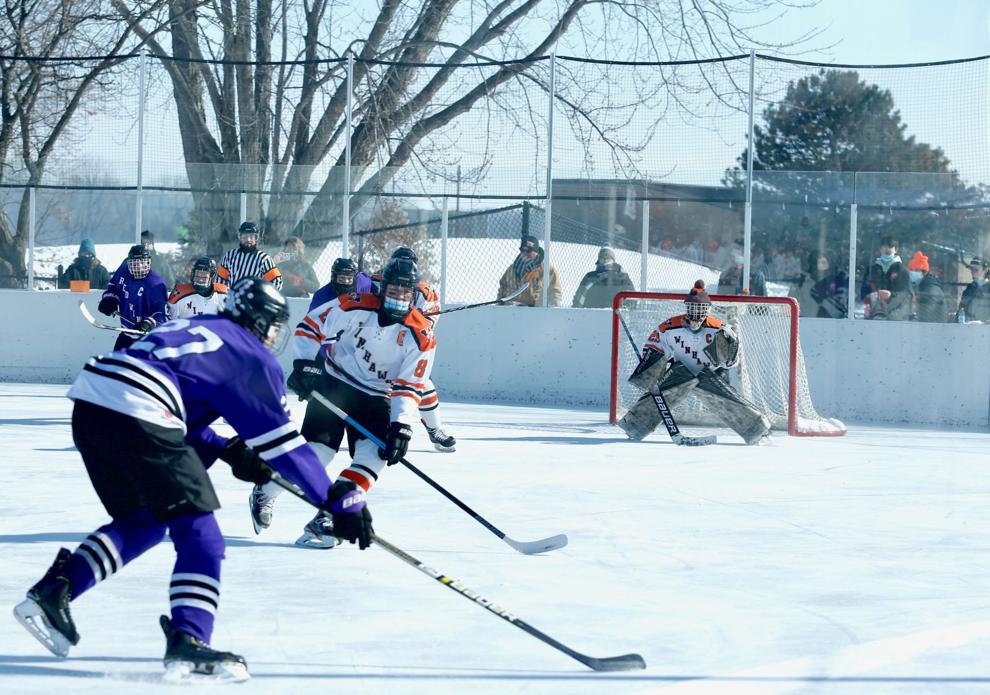 Photos: WSHS Hockey vs Red Wing
Photos: WSHS Hockey vs Red Wing
Photos: WSHS Hockey vs Red Wing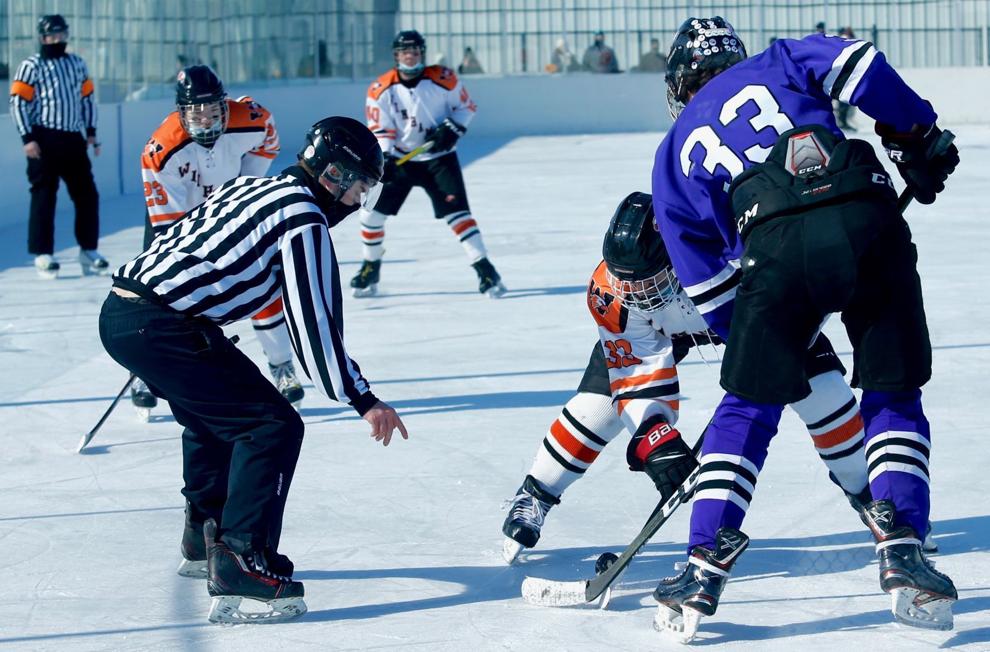 Photos: WSHS Hockey vs Red Wing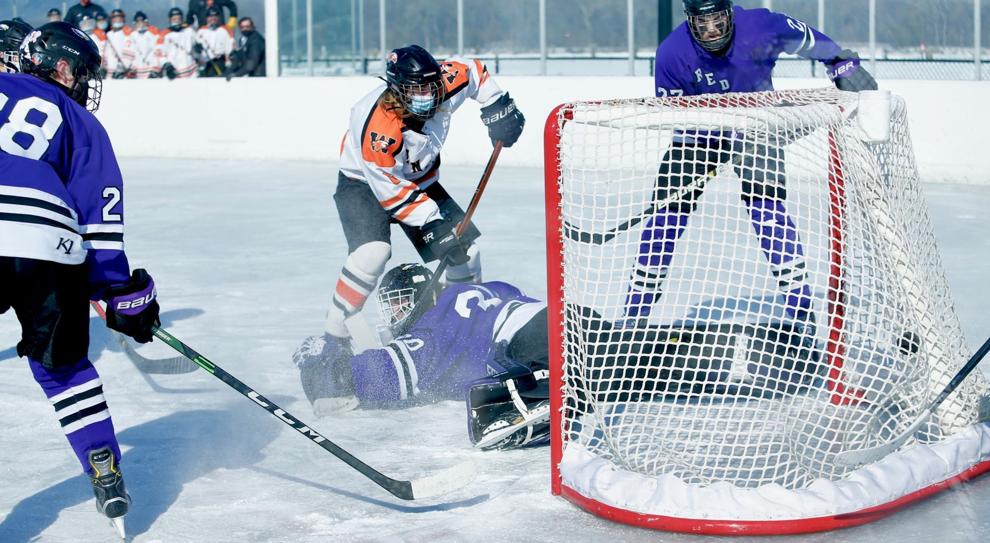 Photos: WSHS Hockey vs Red Wing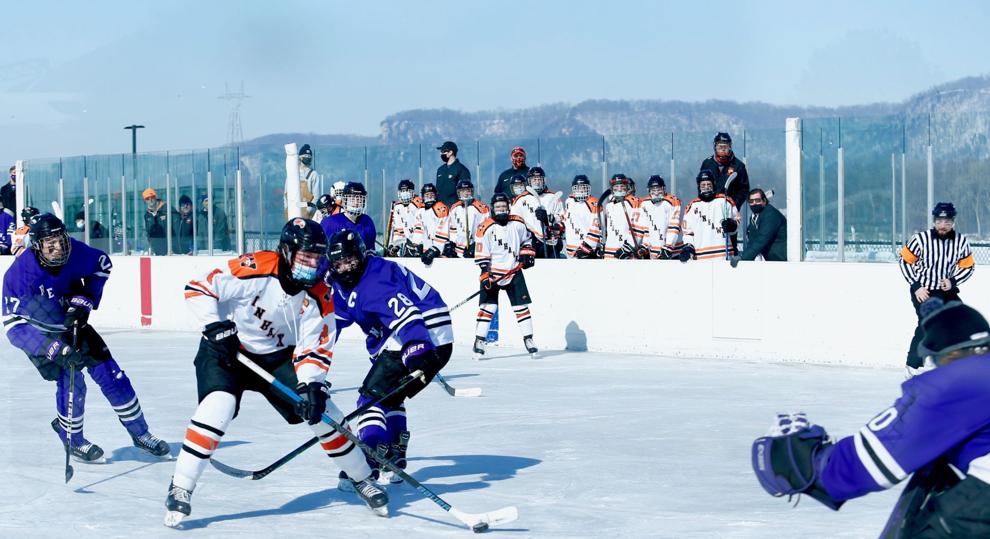 Photos: WSHS Hockey vs Red Wing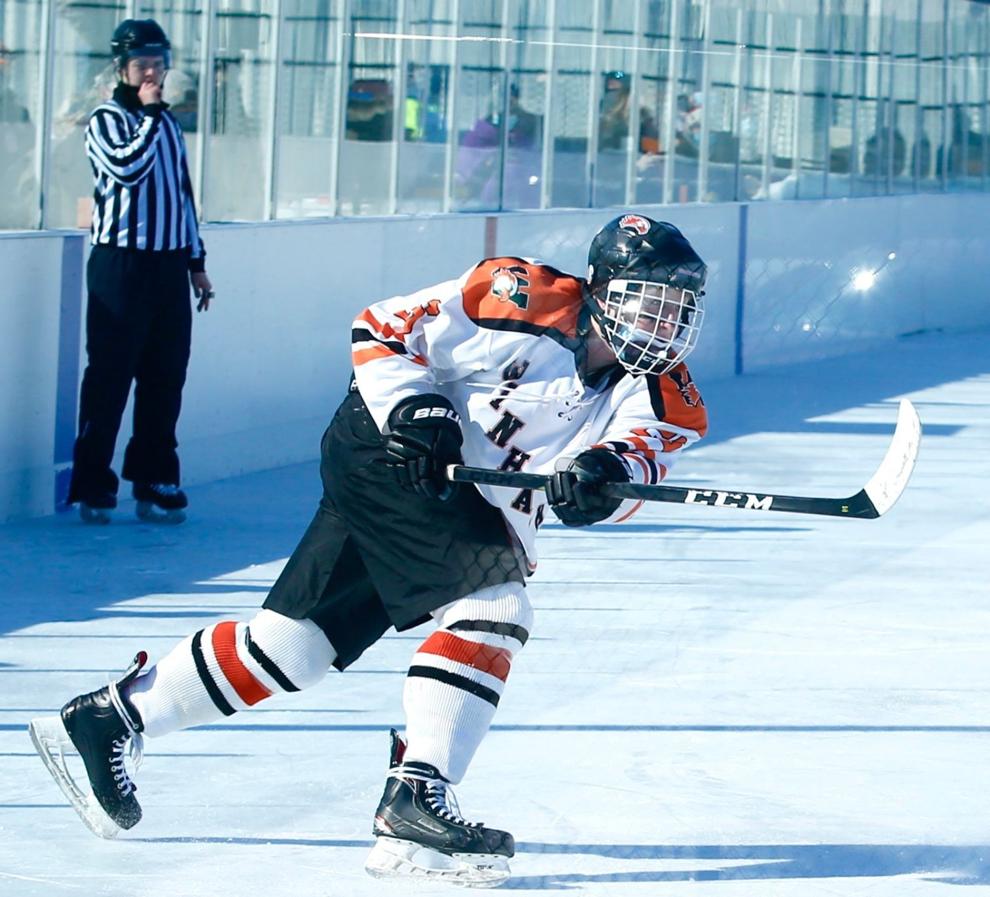 Photos: WSHS Hockey vs Red Wing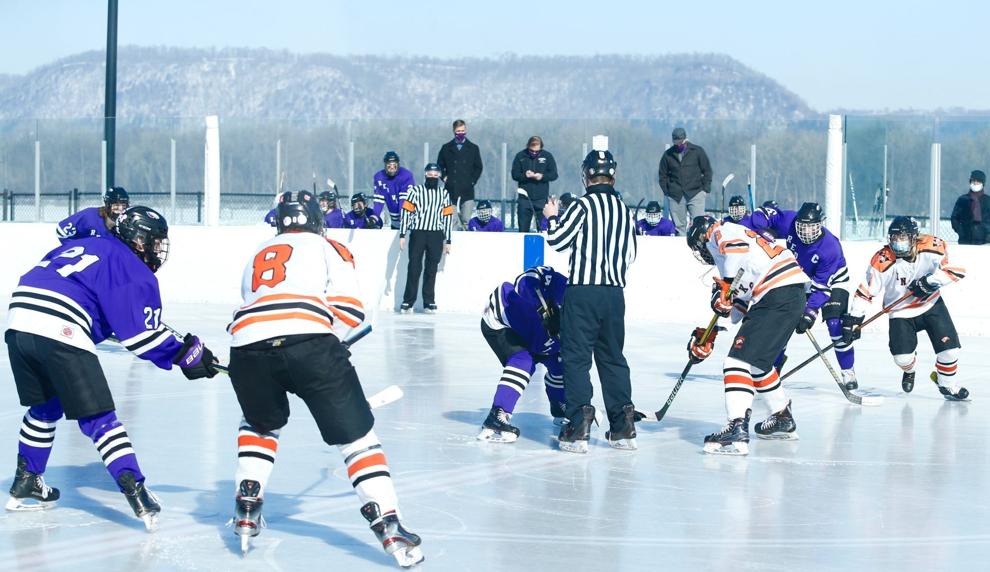 Photos: WSHS Hockey vs Red Wing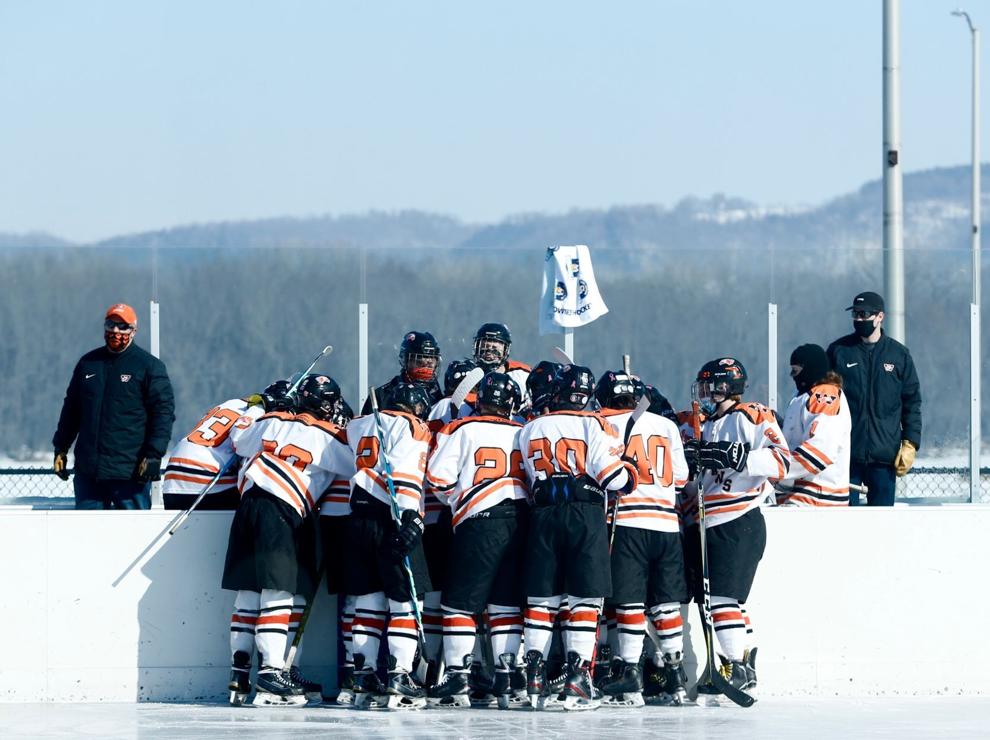 Photos: WSHS Hockey vs Red Wing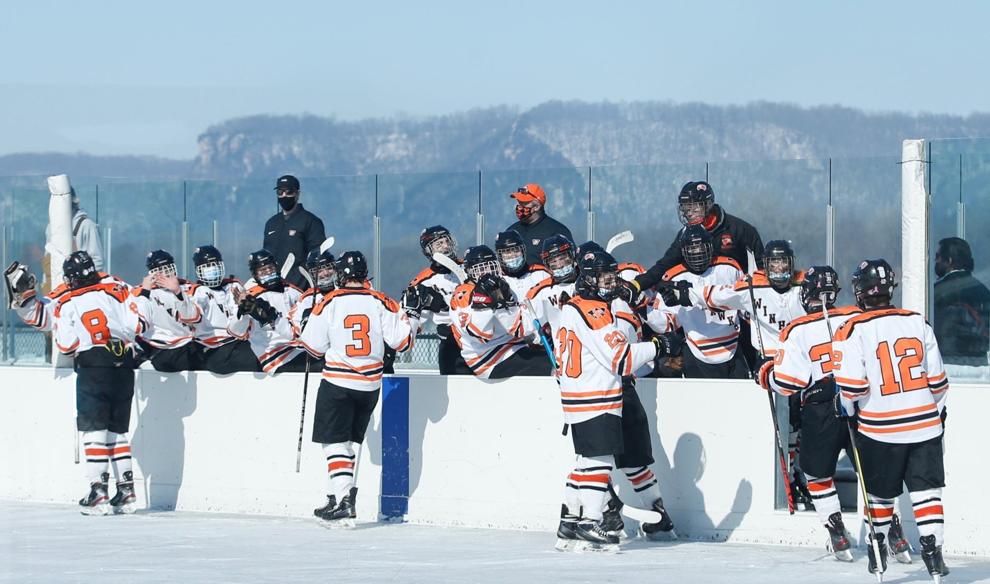 Photos: WSHS Hockey vs Red Wing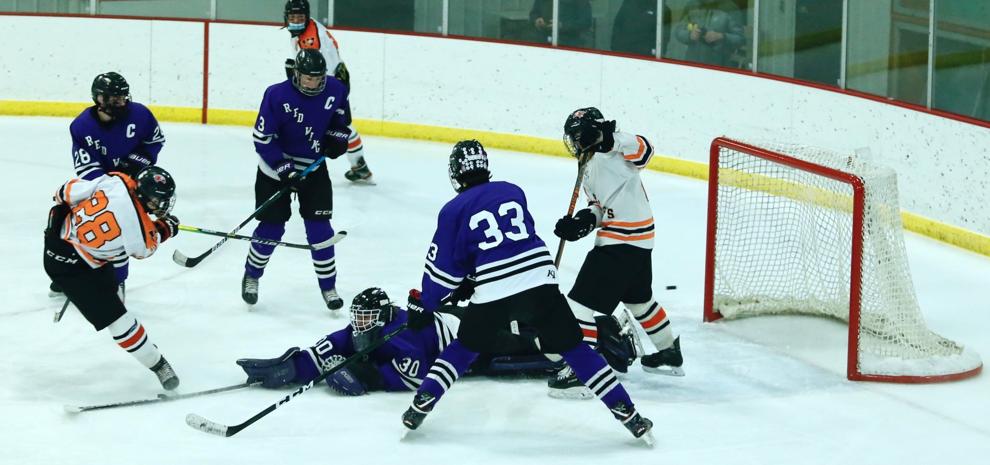 Photos: WSHS Hockey vs Red Wing