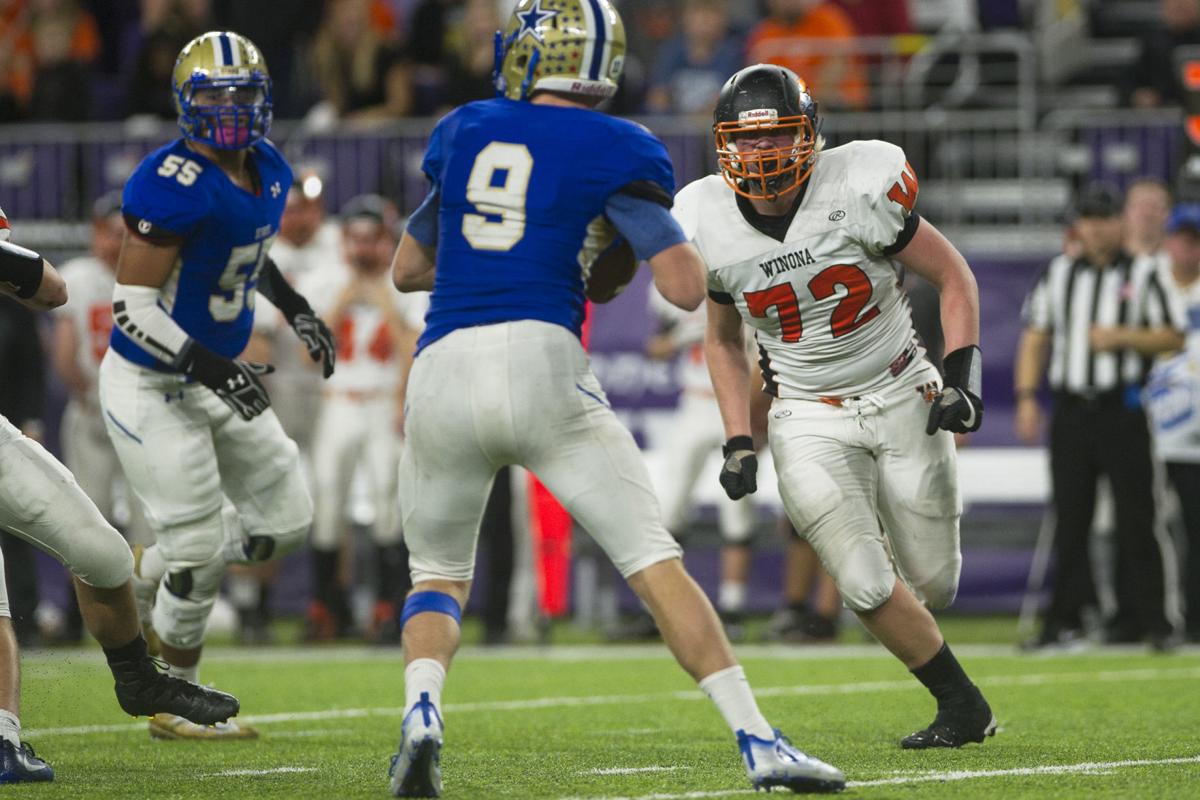 It's not often that a high school freshman walks into the weight room and is stronger than the majority of his peers the varsity football team, but that's exactly where Ethan Prodzinski found himself.
Thanks to some push from his parents — and more from former Winona Senior High Olympic Style Lifting coach Tom Gorman — Prodzinski had gone out for Olympic Style Lifting as a seventh-grader and now few could match the strength he possessed as a freshman. To be fair, not many could when he was a seventh-grader either.
As a 13-year-old, Prodzinski took home three medals at the 2015 USA National Youth Championships in Minneapolis, finishing second in the snatch, third in the clean and jerk and third overall to qualify for the USA Weightlifting National Championships in Dallas, Texas.
"It was a great experience, winning that competition and then going to nationals and figuring out that you are one of the strongest kids in the nation," Prodzinski said. "That was a big feeling."
Prodzinski enjoyed Olympic style weightlifting, but he mostly did it for his first love: Football.
Looking back, it couldn't have worked out any better. The goal was to get him ready to play varsity right away and it sure worked. His school transcript may have said freshman, but he looked like a senior.
"He was doing big weight for his age at the time," quarterback Jackson Nibbelink said.
"Being that strong in ninth grade," Prodzinski said, "it's unreal."
Coaches, obviously, took quick notice and put him on varsity as a backup offensive and defensive tackle. He didn't see much game action, but the chance and opportunities to learn from the likes of Jacob Stanislawski, Nick Waldo and Bryce Heftman each day in practice proved invaluable. By the time he was a sophomore, Prodzinski was a mauler with quick feet and an impressive IQ to match. He was tagged as the left tackle of the future.
Soon colleges began to take notice.
Schools like South Dakota State, Minnesota and Iowa were in contact with Prodzinski during his junior season. He was very much looking forward to the following summer for that reason. That time is an important one for any college recruit, as it features summer camps, visits, contact with coaches and other recruits. Unfortunately for Prodzinski, that summer took a different turn.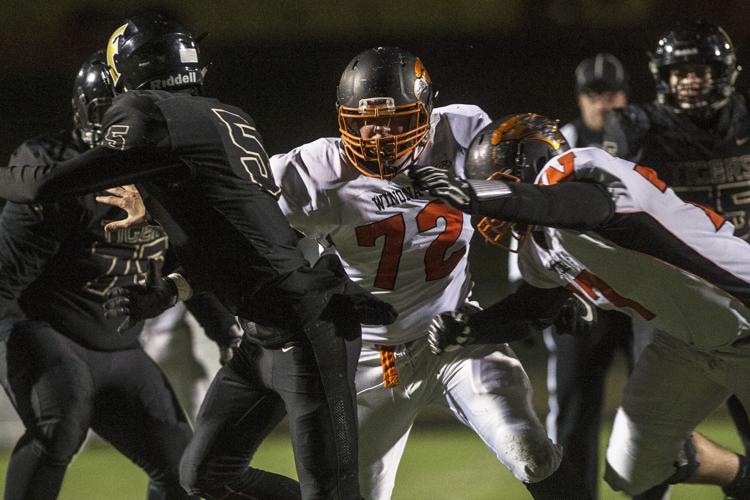 A change of plans
Prodzinski remembers it like it was yesterday.
His junior basketball season was off and running for a Winona team that was surprising a few under first-year coach Kyle Martin and the Winhawks were looking for a statement win against perennial power Waseca at the annual Lewiston Auto Holiday Classic at Winona State.
Prodzinski went up for a layup, and something went wrong. He originally thought he had just hyperextended his left knee, but it quickly came to fruition that it was something much worse.
"It burned so bad," he said. "It just did not feel right. It kept giving out on me. It … It really hurt."
It was a gut punch. Not only did it mean missing the rest of the basketball season, but it also put his senior season of football in jeopardy, as well as push back his recruiting.
"That really reduced the stuff that he was able to do all summer long," Winona football coach John Cassellius said. "So with that being as it was, he was a kid that wasn't able go to camps and wasn't able to do some of the other things because of that injury.
"So in turn, what that ends up doing for him, it kind of pushes his recruiting just a little bit later as far as, 'OK, where are things at? How are things progressing?' He wasn't a late bloomer, but his recruiting just happened later because of his injuries."
Prodzinski would be the first to tell you he wasn't too worried about his recruiting. He knew his capabilities when healthy and knew schools would be after him, but he still didn't want to miss any of his senior season. He worked his butt off, doing everything he could to not miss a snap of his senior year. He was cleared the first day of August practice, but he still wasn't in the shape he needed to be in.
"He put in a lot of time in the weight room in the, but as soon as our season kind of hit, it was like 'OK, in order to get you back on the field, you're going to have to put in a lot of extra time getting yourself in shape,'" Cassellius recalled. "And he did that. He was in the pool rehabbing, doing all the stuff that he could."
He missed a couple of games as a precaution, but once he got back to his old self, Prodzinski's game took off.
"As the season progressed, he got stronger and got back into shape," Cassellius said. "It just took him a bit longer to get there just because of the injury. Once he was back, he definitely showed people how good he was and why he was recruited and all that kind of stuff."
Iowa State offered a scholarship midway through the season with South Dakota making a hard push as well, but Prodzinski knew that wasn't the right fit for him.
"I always felt like my place was D-II," he said.
Prodzinski had a slew of D-II offers to pick from, as Sioux Falls, Northern State, MSU-Mankato and Southwest Minnesota State all presented offers a year after Winona State did the same. In the end, the chance to play for a powerhouse like MSU-Mankato — which played in the NCAA Division II championship game last season — was what sold him. After receiving the offer in late January, Prodzinski committed a week later.
"I knew Mankato was the place, because the coaches were great," Prodzinski said. "And I loved the school. The campus was a nice walking distance, it wasn't large like Minnesota. Such a great program — which I just love, because I really wanted to be on a winning team."
Of course, Prodzinski was on plenty of winning teams during his four years that resulted in four straight state trips, a 42-5 record and with seven of their 15-member senior class playing college football after graduation. Although, it didn't end like any of them wanted to, Prodzinski knows what they accomplished together was special.
"We put our hearts into our program," Prodzinski said. "It was just a great thing for all of us. It just proves that we worked really hard and good things will happen.
"It's just cool, because we all set out to play college football and accomplished that."
Get in the game with our Prep Sports Newsletter
Sent weekly directly to your inbox!