FOUNTAIN CITY, Wis. — All season long, the Cochrane-Fountain City High School girls basketball team hung its hat on defense.
And on Saturday night it was that defense that helped deliver a regional title, as the top-seeded Pirates used their stifling 1-2-2 zone to knock off second-seeded Blair-Taylor 67-53 in a WIAA Division 4 regional final at Cochrane-Fountain City High School.
It's the Pirates first regional title since 2016 and the program's third overall.
"It was just a great team effort all around," first-year coach Rick Peterson said. "I told the kids they are going to have to ice tomorrow because it was physical, it was on the floor. Everybody was leaving it all out there."
The second-seeded Wildcats (17-4) — who won the Large Dairyland Conference by finishing one game ahead of C-FC in the regular season — had entered the night averaging over 63 points per game, but had a difficult time running their offense from the start. The Pirates held them scoreless in the opening three minutes of the game and held them to just 23 first half points to take an eight-point lead into the half.
"It's just the effort and the energy they have (on defense)," Blair-Taylor coach Duane Waldera. "We couldn't get our shooters into the spots they needed to. There was gaps in the defense, we just have to able to find them. But they were able to cover ground and fill up those gaps fast.
"We had some things we had planned tonight, it just didn't work as well as it should. It really just comes down to our job getting it done. Again, the defense was good, but there are always gaps open and we have to find them."
The Wildcats hung around thanks to sophomore Lindsay Steien, who finished with a game-high 24 points. The sweet shooting lefty scored 15 of the Wildcats' 30 second half points. She was so effective that the Pirates had to switch to a box-and-one down the stretch with Lindsey Peterson guarding her 1-on-1, while the rest of the Pirates stayed in their zone.
"Steien is really, really tough going to her left," Peterson said. "And they set some monster screens for her. But the zone did a really nice job tonight."
But for every basket Steien made it seemed Jordyn Halverson had an answer on the other end.
The senior forward had a mini 6-0 run that kick started a 14-5 run to push a 33-31 C-FC lead to 47-36 early in the second half. When the Wildcats cut it back down to 52-47, it was Halverson that steadied the ship with a bucket to push the lead back up to seven. That five-point deficit was as close as Blair-Taylor would come as Halverson finished with a team-high 21 points.
"We had that playoff energy," Halverson said. "We knew it was going to be a hard game and we would have to work our butts off and that's what we did."
But overall, the C-FC offense was crisp and well-balanced, using Blair-Taylor's over aggression against them by utilizing backdoor cuts throughout the night.
Lindsey Peterson added 11 points, Emma Baures had nine, Maile Gotzinger finished with seven, while Chayce Rollinger and Lydia Engel each chipped in six.
"Blair overplays like crazy and we were backdooring and seeing some things," Peterson said. "Just really unselfish again."
The Pirates will learn their fate on Sunday when the regional winners are reseeded for sectionals, which start Thursday.
"They had high expectations coming into the year," Peterson said of his team. "I told them we have to enjoy this today and tomorrow, but come Monday you have to be ready to work whoever they bring our way. We just have to keep the team first mentality and keep working hard."
Photos: C-FC GBB vs Eleva-Strum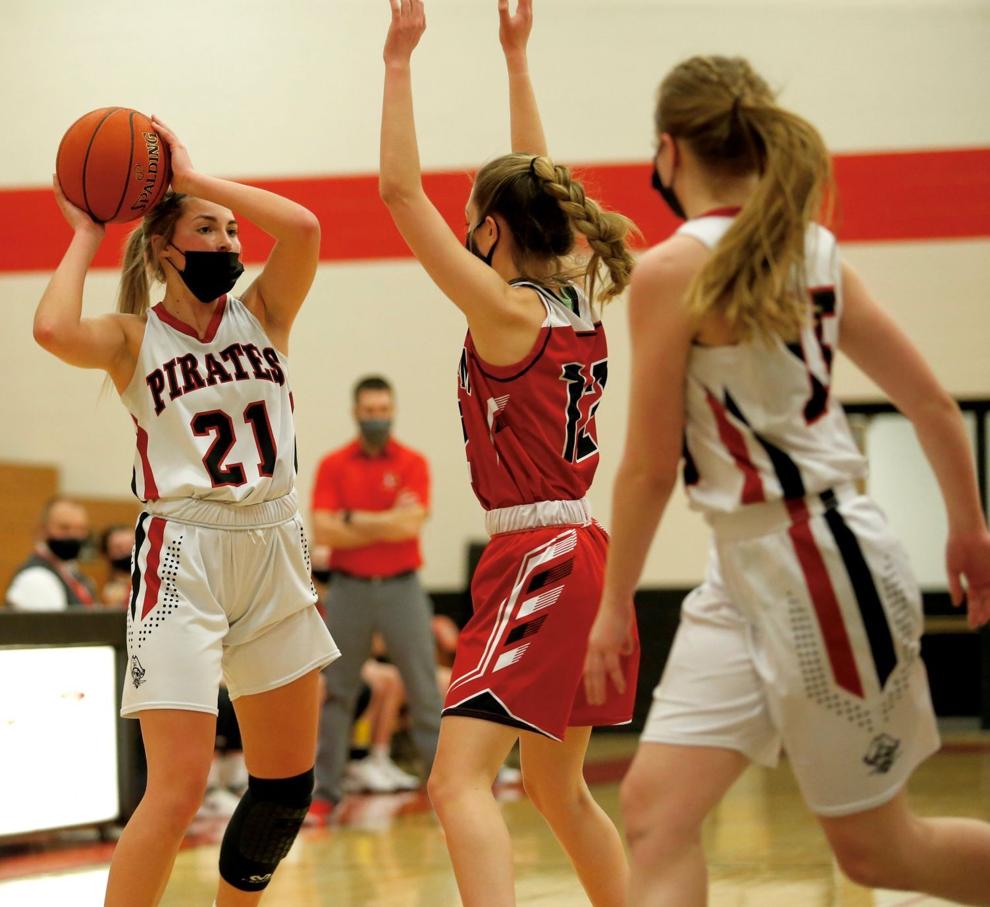 Photos: C-FC GBB vs Eleva-Strum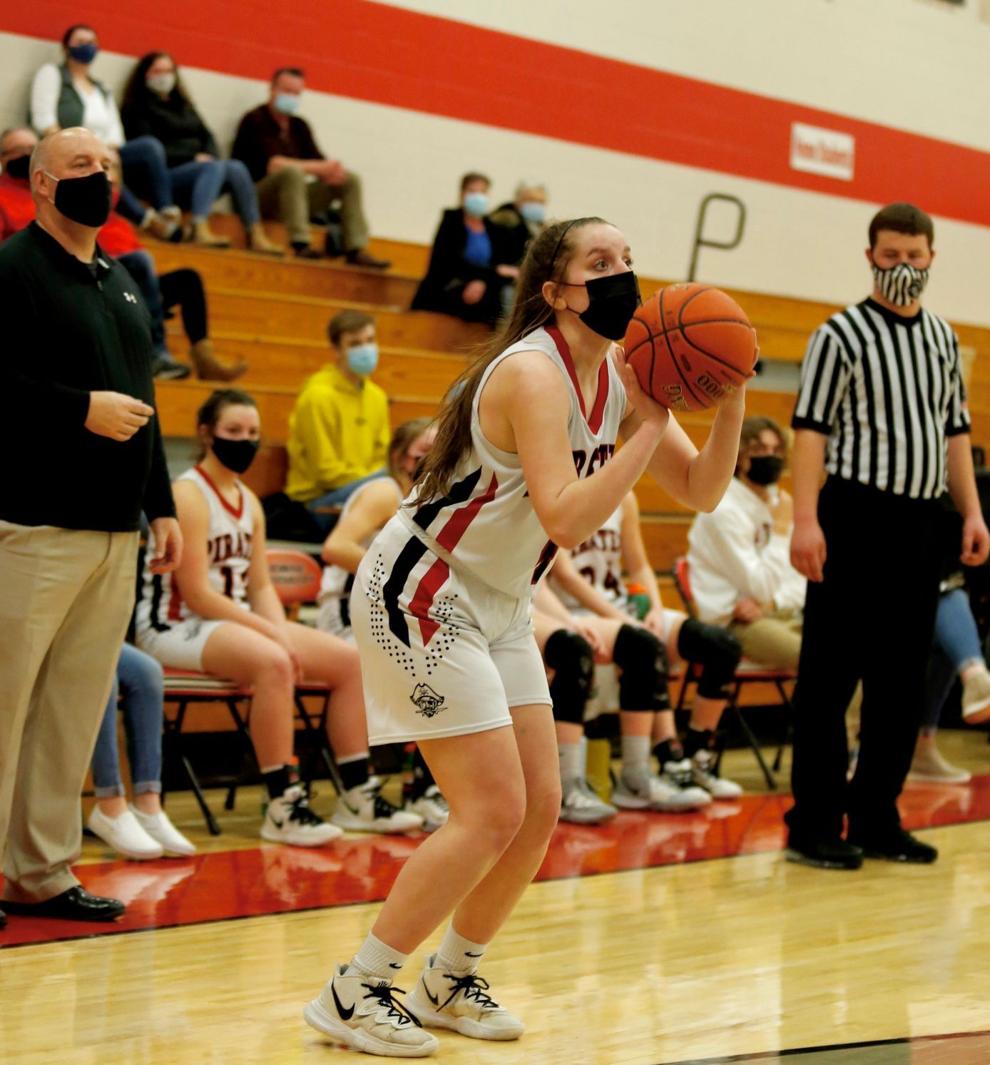 Photos: C-FC GBB vs Eleva-Strum
Photos: C-FC GBB vs Eleva-Strum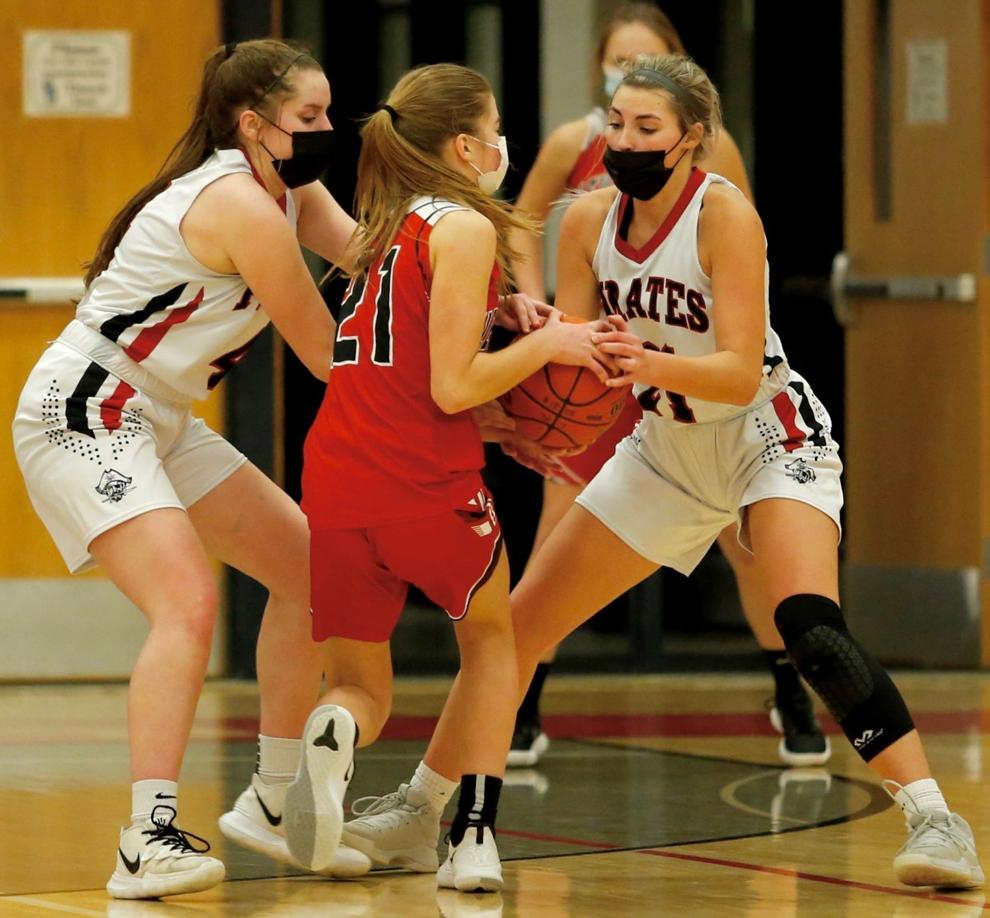 Photos: C-FC GBB vs Eleva-Strum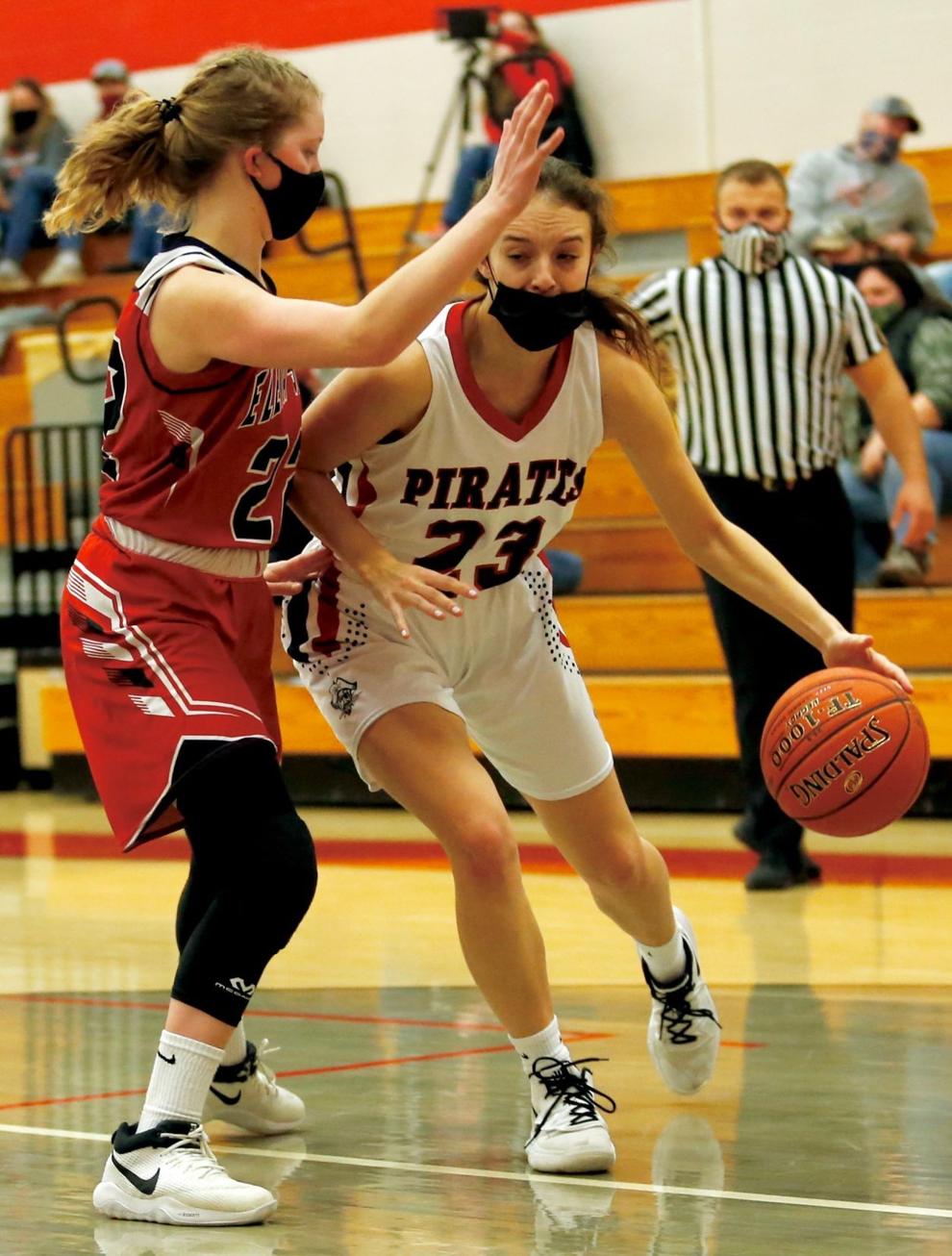 Photos: C-FC GBB vs Eleva-Strum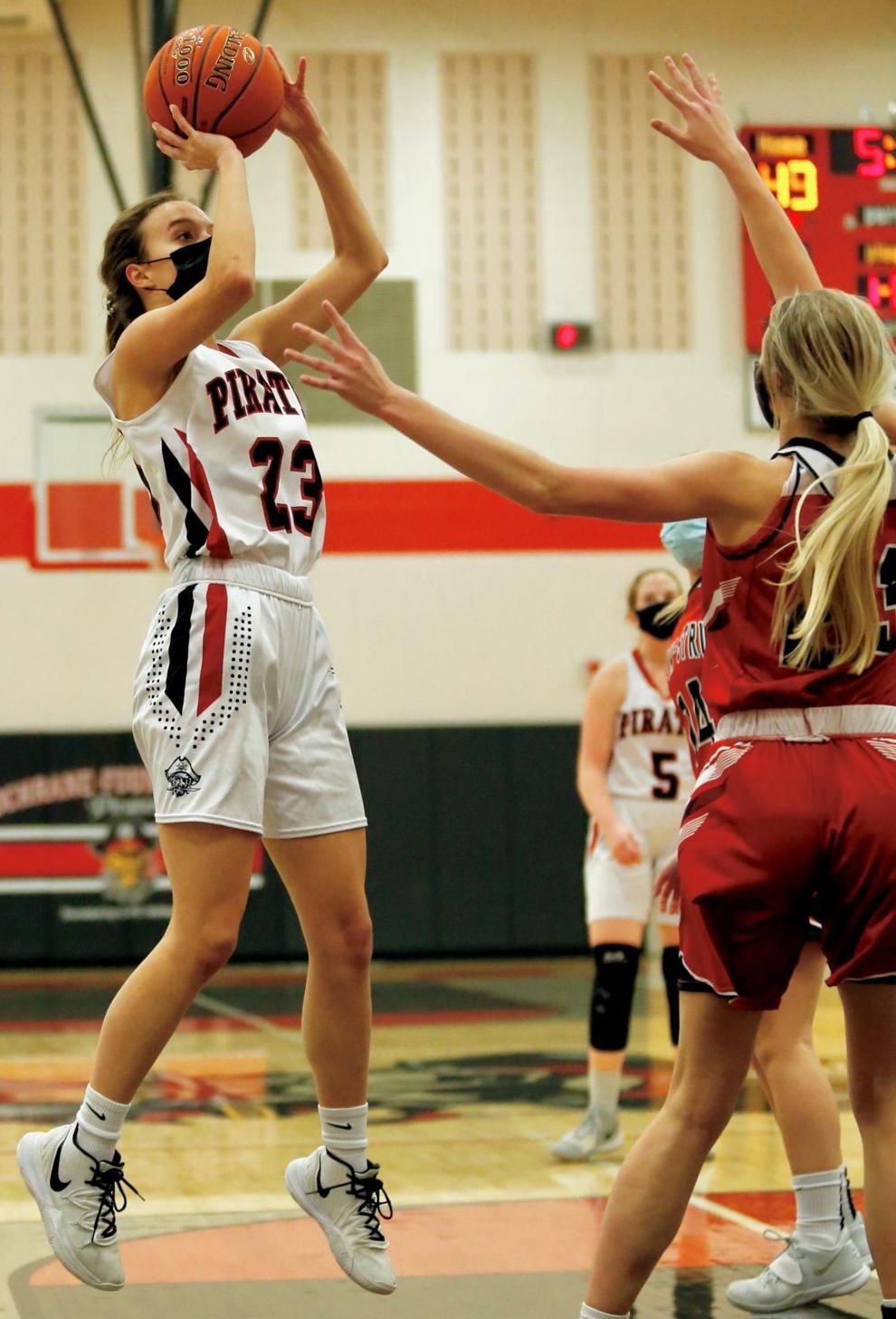 Photos: C-FC GBB vs Eleva-Strum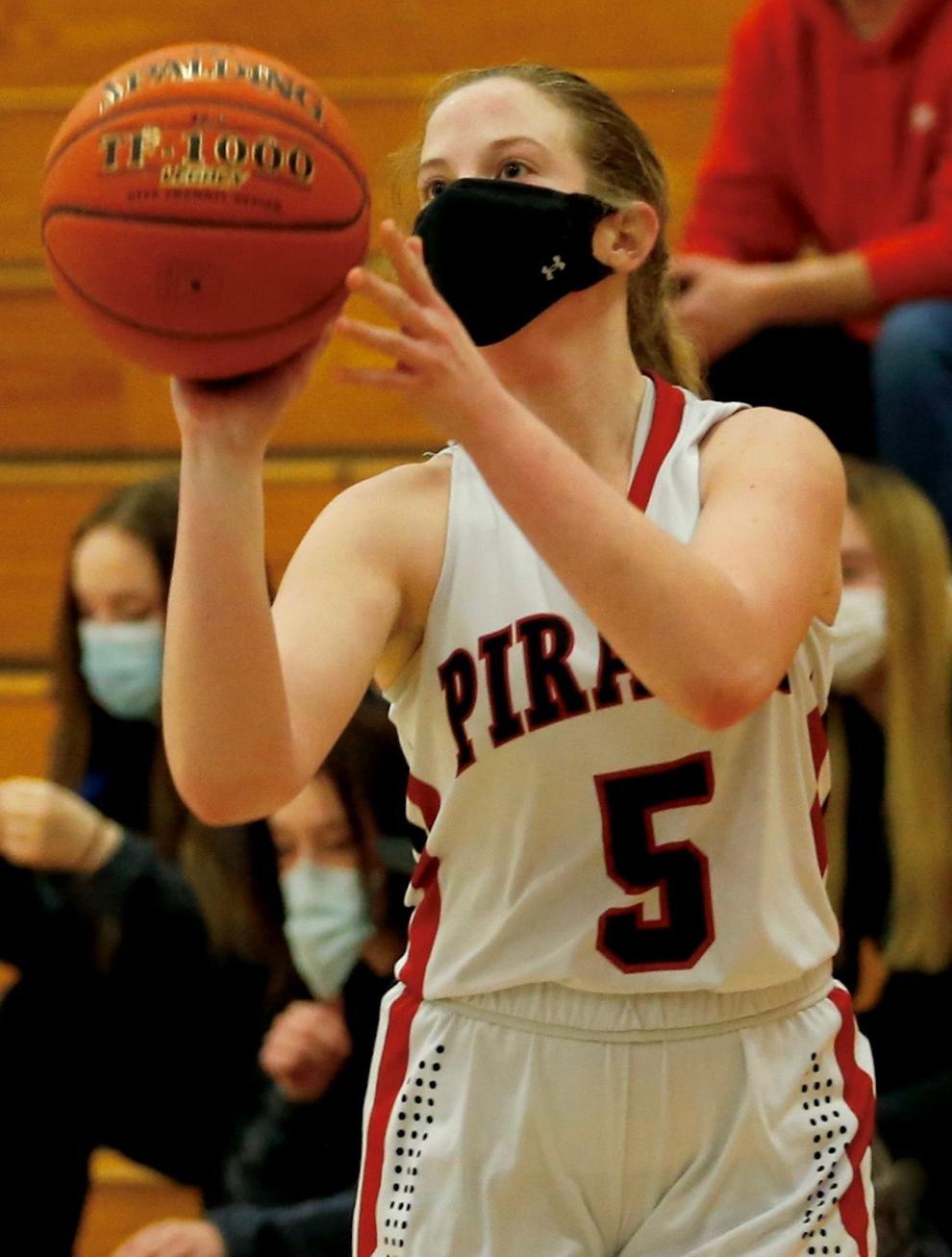 Photos: C-FC GBB vs Eleva-Strum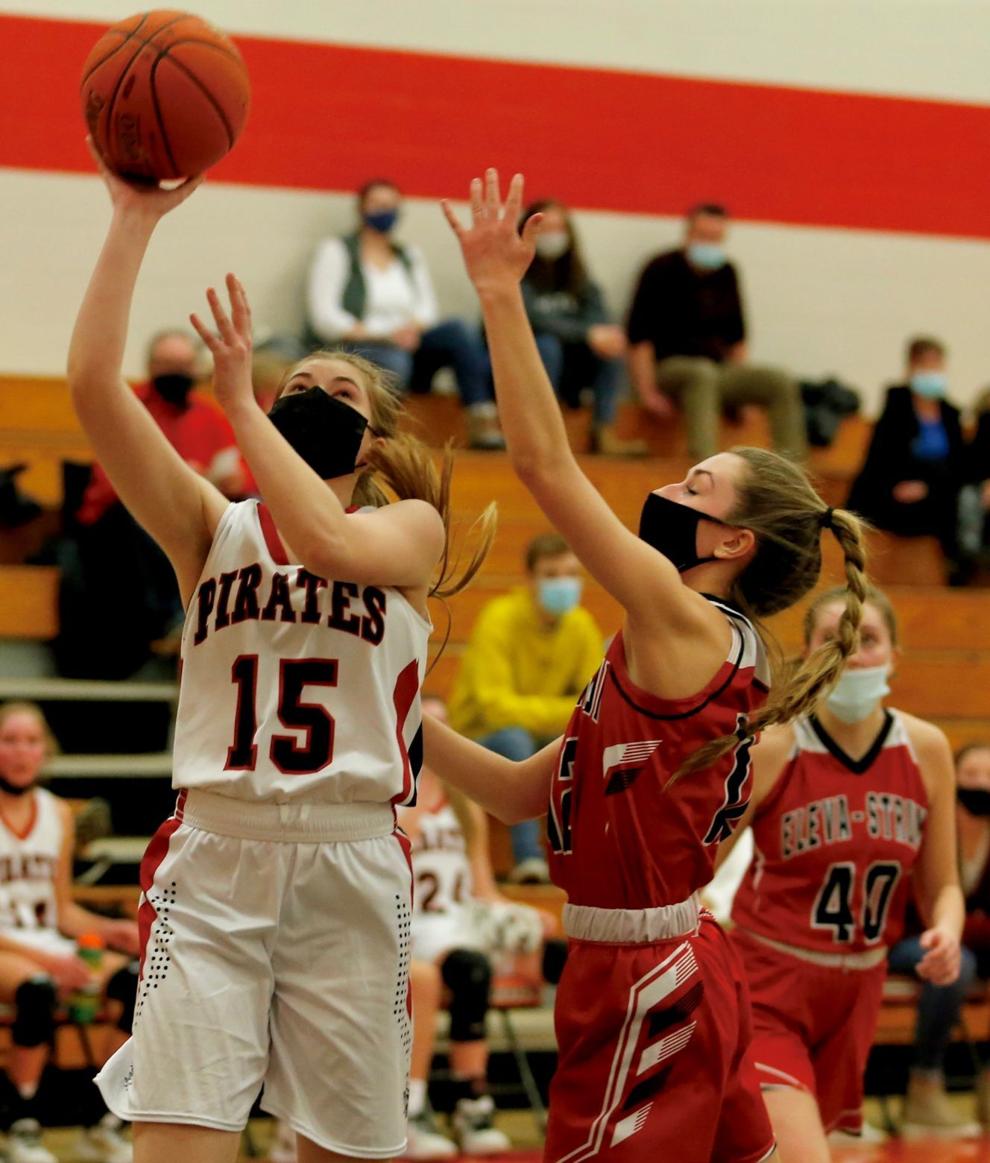 Photos: C-FC GBB vs Eleva-Strum
Photos: C-FC GBB vs Eleva-Strum
Photos: C-FC GBB vs Eleva-Strum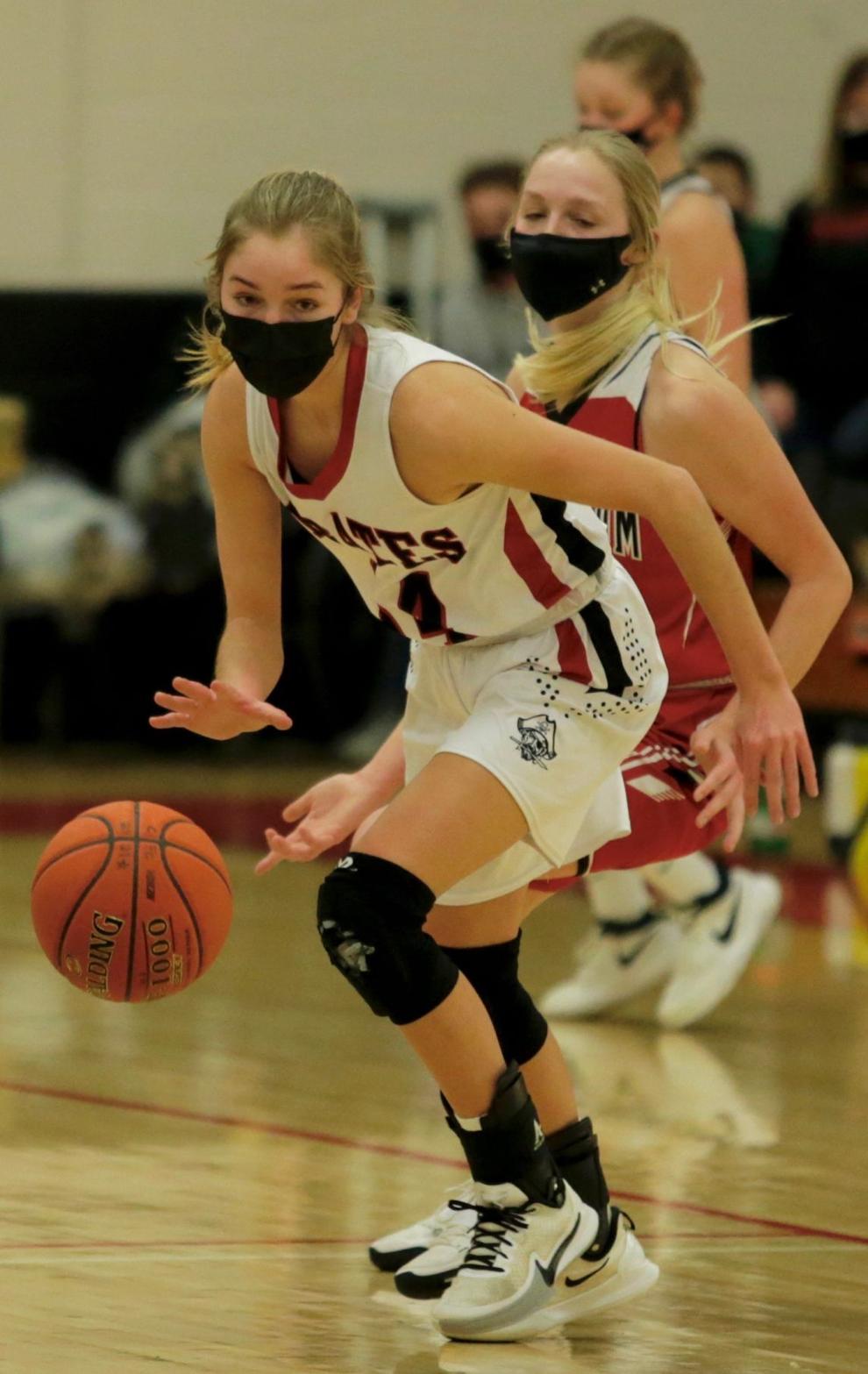 Photos: C-FC GBB vs Eleva-Strum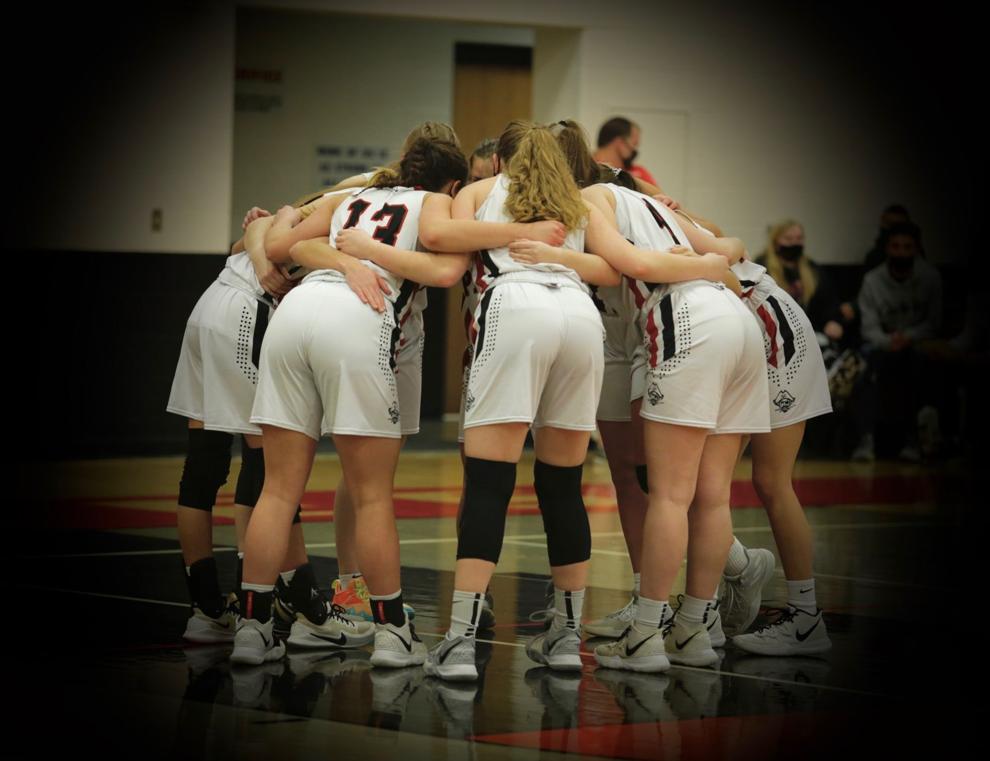 Photos: C-FC GBB vs Eleva-Strum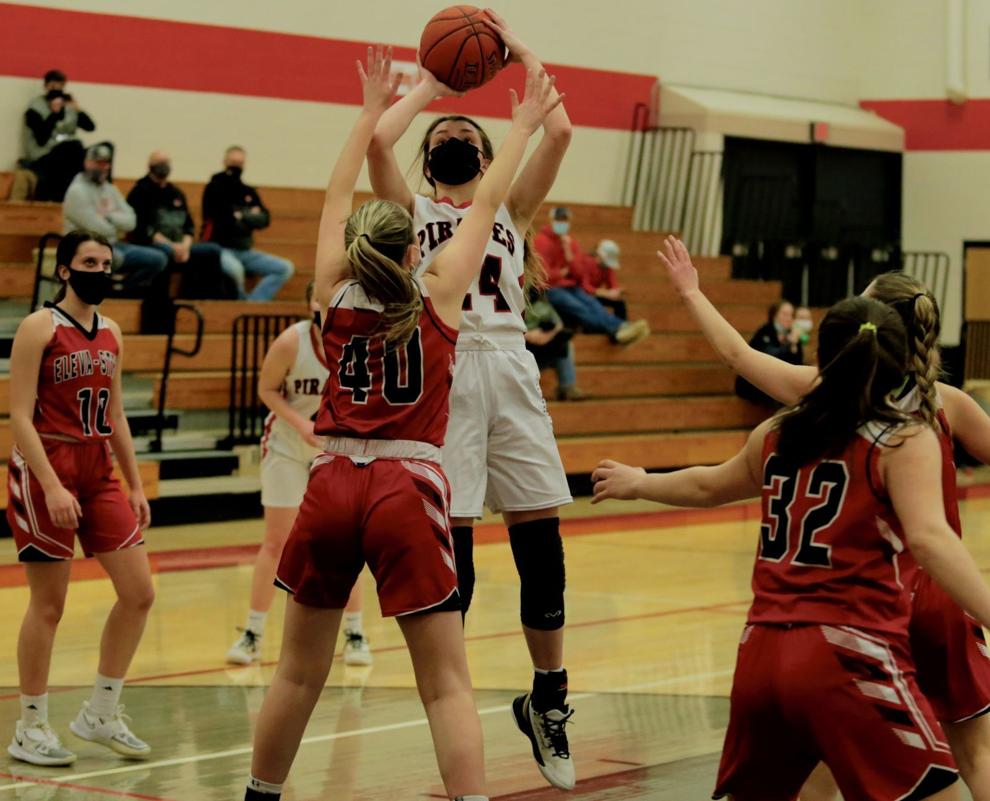 Photos: C-FC GBB vs Eleva-Strum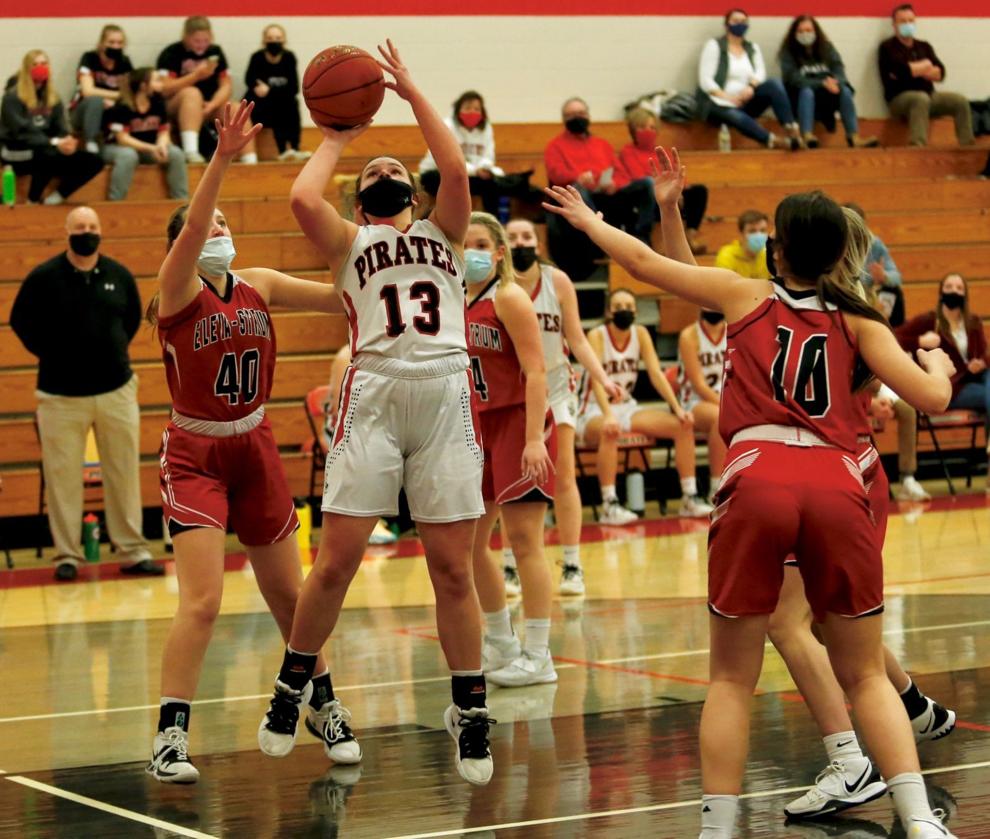 Photos: C-FC GBB vs Eleva-Strum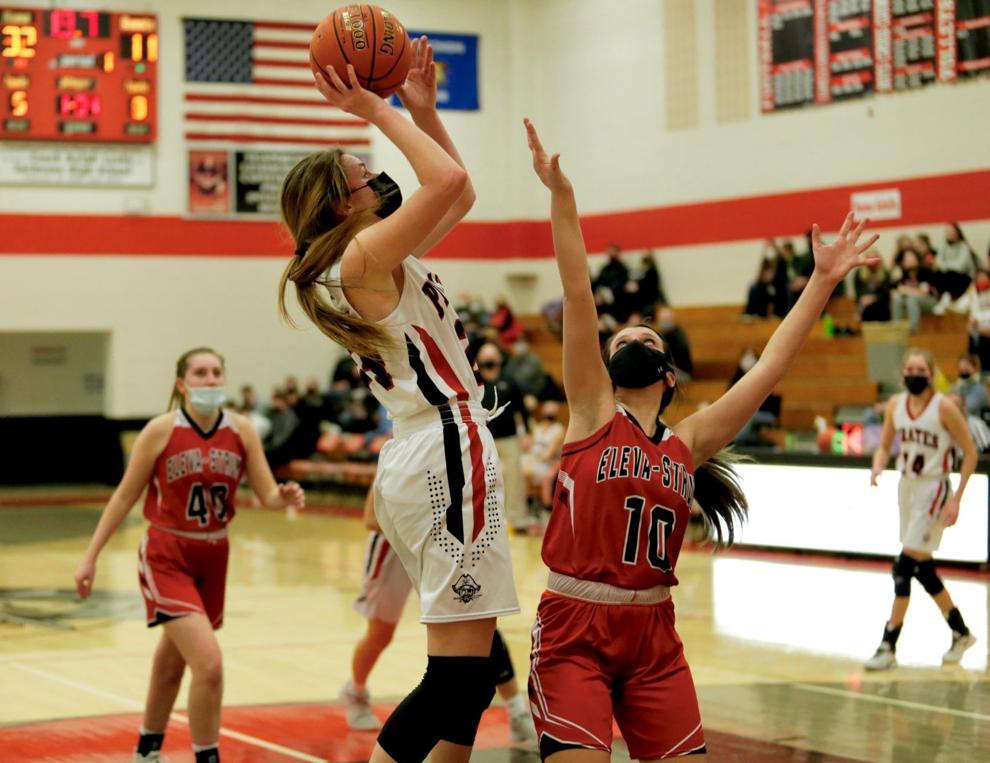 Photos: C-FC GBB vs Eleva-Strum