From the very beginning, the Concordia-St. Paul football team believed in Trent Langowski.
And on Monday night, the Winona Senior High standout defensive back believed they were the right fit for the next chapter in his football career, committing to the Golden Bears over offers from Winona State, Upper Iowa, MSU-Moorhead and Northern State.
"I had grown a really strong relationship with the Concordia coaches and they were the first guys to really reach out to me and give me an offer and kind of believe in me," Langowski said. "It's just the right place for me."
Photos: WSHS Football vs Austin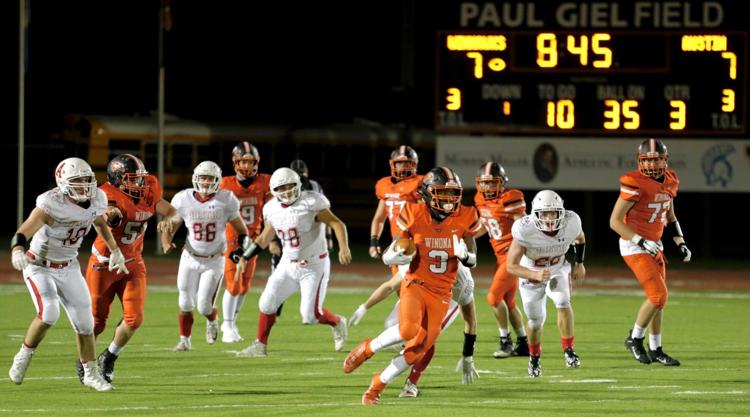 Photos: WSHS Football vs Austin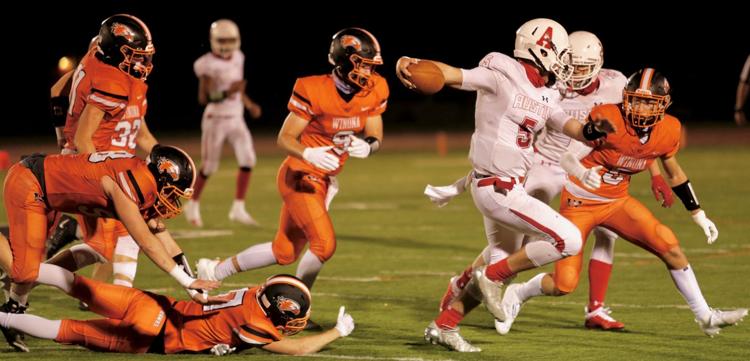 Photos: WSHS Football vs Austin
Photos: WSHS Football vs Austin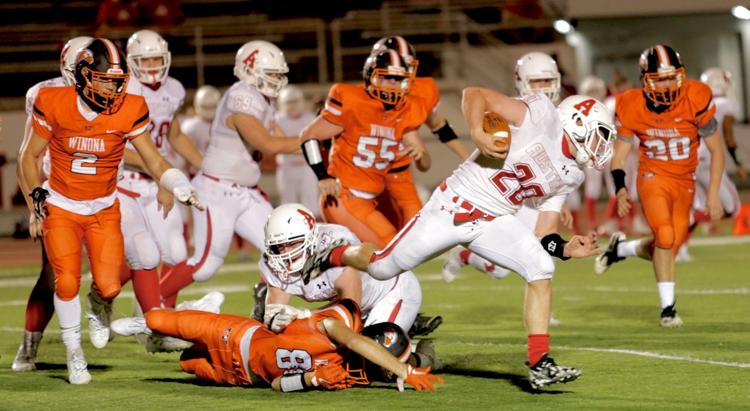 Photos: WSHS Football vs Austin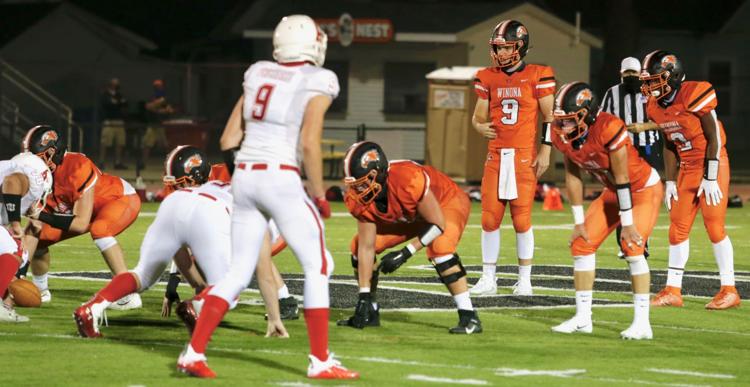 Photos: WSHS Football vs Austin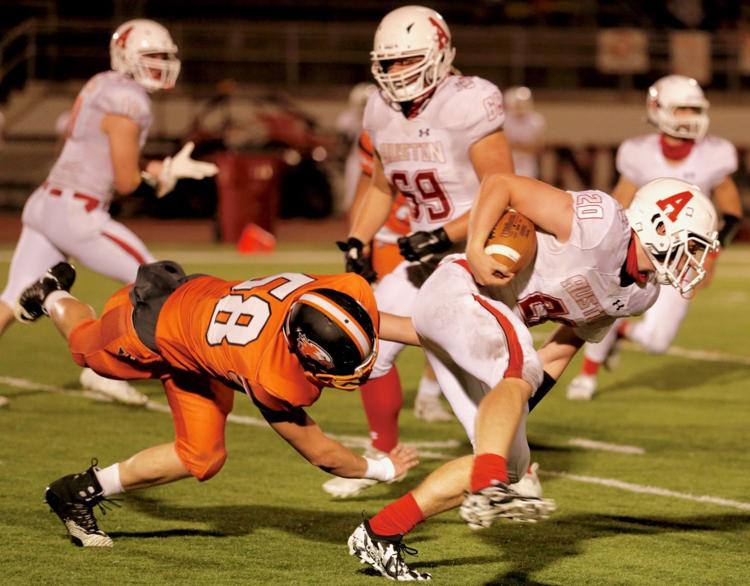 Photos: WSHS Football vs Austin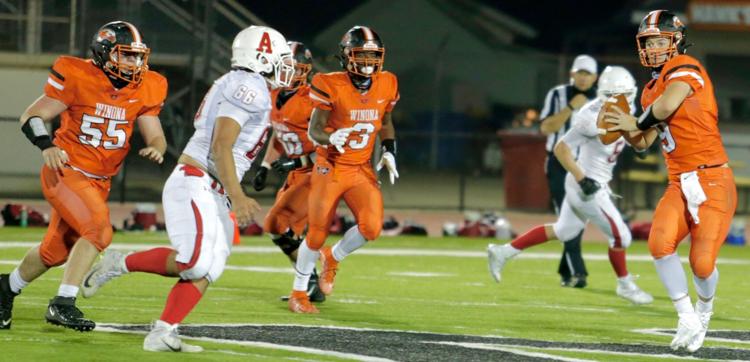 Photos: WSHS Football vs Austin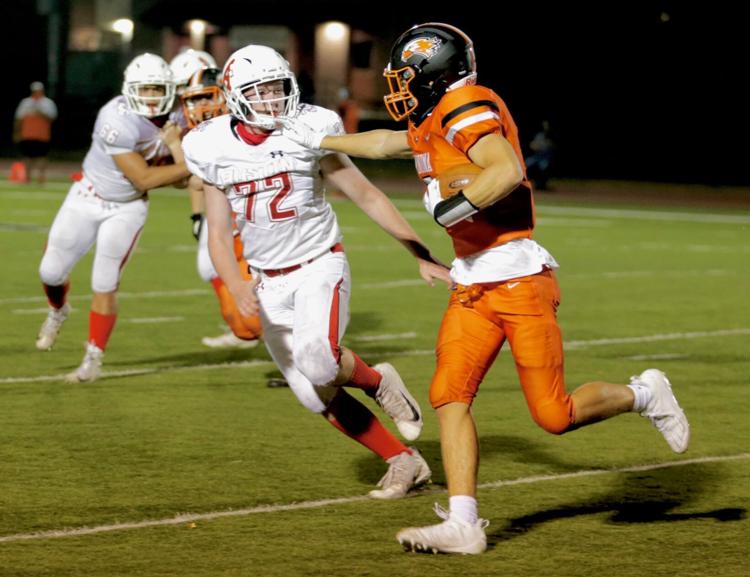 Photos: WSHS Football vs Austin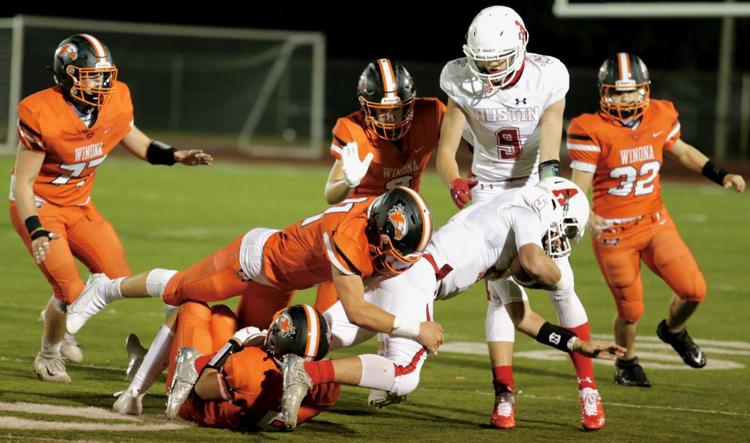 Photos: WSHS Football vs Austin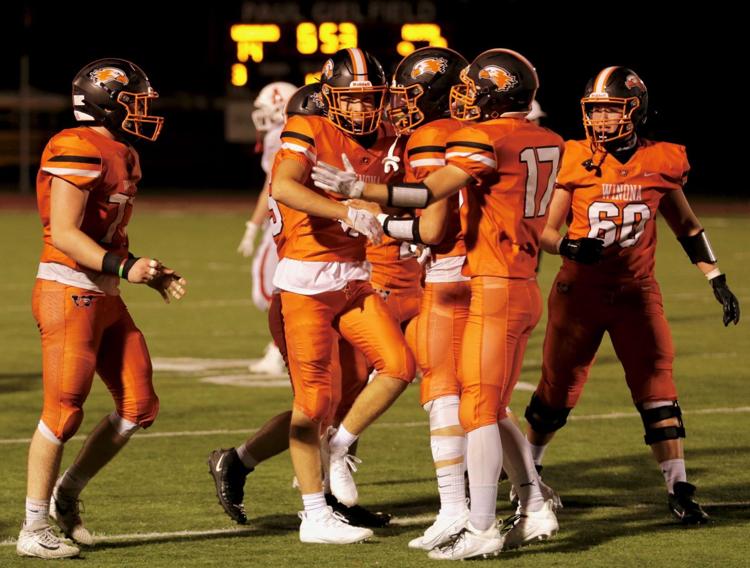 The Golden Bears were the first to offer the senior when he was a junior and over time that relationship grew close until it became apparent that it had a family feel to it. It didn't take long for his own family to fall in love with the Concordia coaching staff and the program. In fact, when making his third and final visit to St. Paul this past Sunday, Langowski's 9-year-old sister gave a bracelet to CSP defensive coordinator/safeties coach Craig Stern — who was the one that was in charge of Langowski's recruitment from the start.
"She really liked the place too," Langowski said. "It's just funny. She wanted to give him something."
Another deciding factor for Langowski was the strength of CSP's exercise program, as he is thinking about that route to study. That combined with plentiful job and internship opportunities the Twin Cities offer — as well as the fact that it's just two hours away — provided Langowski with everything he was looking for in a school.
"They have a lot of connections within that profession of exercise science," Langowski said. "... . There's just so many different opportunities that you don't even think of right away until you get up there. I just began to have this feeling over the past couple of weeks and for me it was really just you have to go with your gut feeling where you feel at home.
"For me, it's Concordia."
After not playing football his freshman year and playing sparingly as a sophomore, Langowski burst onto the scene as a junior, garnering All-District Big Southeast first team honors with 45 tackles and four interceptions for the Winhawks. This season, he was asked to do a little bit of everything for the Winhawks and delivered.
In just five games, he recorded 24 total tackles (10 solo, 14 assisted) to go along with three interceptions at defensive back while tallying 156 yards receiving and two touchdowns on 10 receptions at wide receiver en route to another All-District selection.
He was also the leader coach John Cassellius needed for a young Winhawks squad that had to replace seven seniors who went on to play college football from a team that had made four straight trips to the MSHSL Class AAAA state tournament.
That's why many around the Winona football program feel like the Golden Bears got a steal in Langowski. In St. Paul he will play safety, where his size (6-foot-2) and speed (4.6-second 40-time) will allow him to be a difference maker in the NSIC.
"I like safety because you can just have a bigger impact overall on the game," Langowski said. "But I'm just happy to player anywhere on the field, as long as I can just get out there."
Trent Langowski has no idea what the future holds.
Langowski joins a long list of Winhawks, who have gone on to play scholarship level college football over the recent years. It's a list he's proud to be a part of.
"That's exciting for me," Langowski said. "It's just kind of keeping the trend going of Winona football. A tradition of producing great players."