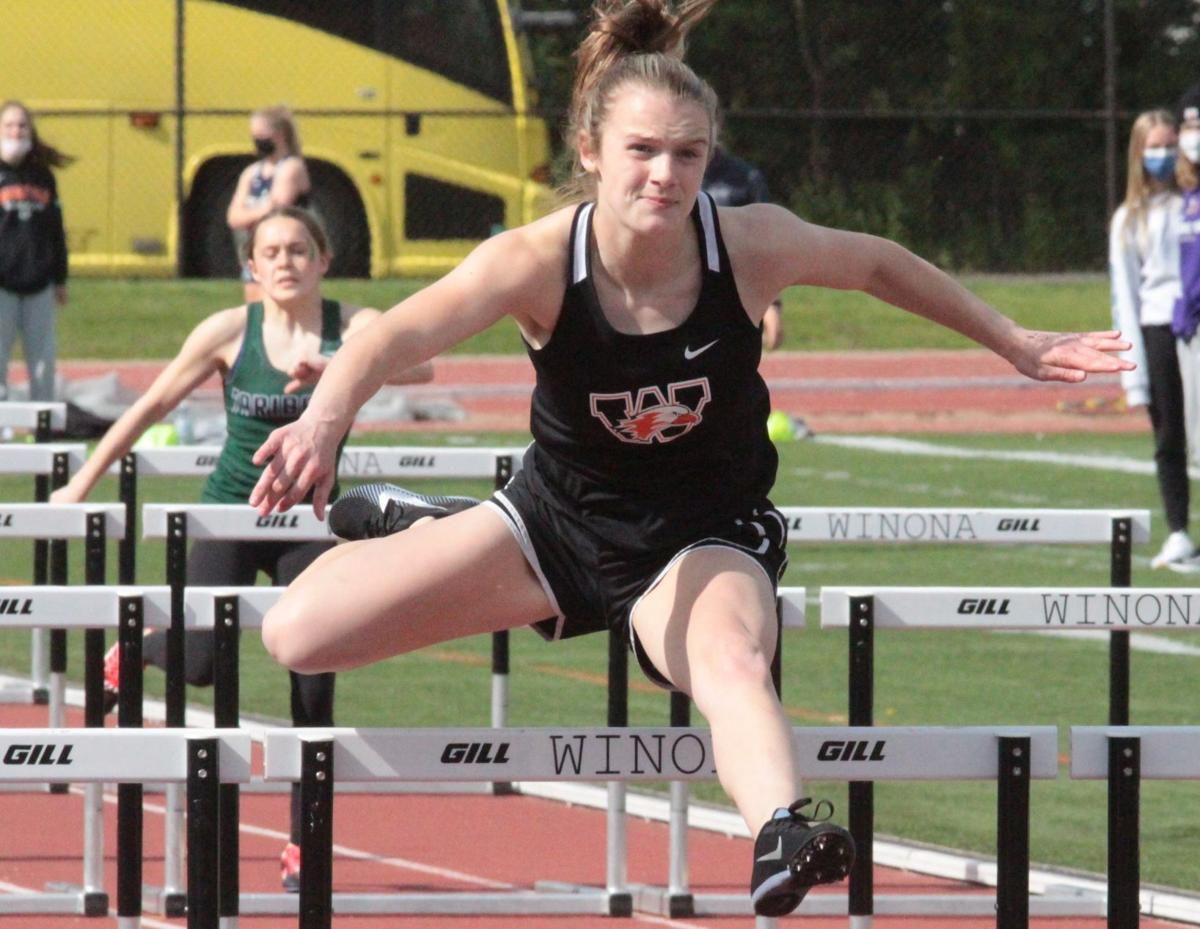 Chloe Hughes is no stranger to busy schedules, but this weekend promises to be one to remember.
"I'm gonna be scrambling," she said with a chuckle.
It's one thing after another for the Winona Senior High School senior: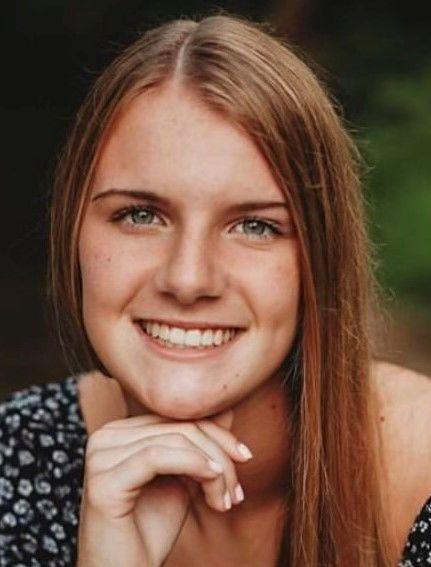 On Thursday at the MSHSL Section 1AA track and field championships in Lakeville, Hughes qualified for the finals of the 100- and 300-meter hurdles. She also placed seventh in the high jump.
Then on Friday, she and the rest of her senior classmates are back in Winona for their graduation ceremony; an emotional occasion in its own right, but perhaps even more so this year given everything they've gone through these past 15 months.
Saturday is the busiest day of all for Hughes. She's scheduled to run the finals of the 100 hurdles — for which she recorded the fastest preliminary time (14.84) — at 1:30 p.m., followed a run in the 300 hurdles at 3:34. She'll then have to race back for her graduation party at 5:30.
Needless to say, no matter what happens on the track Saturday, Hughes, deservedly, plans to have her feet up on Sunday.
"I'm used to having a lot of things going on, having a busy schedule," Hughes said. "The best thing is just knowing that it'll all be over by Sunday and I can just relax. I enjoy the thrill of it all, but it's just a lot to deal with at the time."
"Her family had already reserved the graduation party site ahead of time and everything, so they were very mindful of trying to work within the timeframe of the meet," Winona co-coach Tim Gleason said. "And one point they just had to decide, OK we're going to do it that day.
"Hopefully we'll have a pretty happy camper coming home to celebrate with all of her relatives and friends."
Happy-camper status for Hughes means state qualification in both hurdle events, as she'll need at least a top-two finish in both races to punch her ticket. And she's in a strong position to achieve that.
In addition to her pace-setting time in the 100 hurdles, she also recorded the third-fastest preliminary time in the 300 hurdles (46.75). But that time was more than two seconds slower than her season best (44.73). She's still got some gas left in the tank there.
"Day 1 of these things, when you're making them into a two-day meet, it's kind of always a situation where you want to go in and take care of business, but you want to do it in a way that puts you in position to run well on Saturday, but you also want to make sure that you don't expend so much energy that it takes something out of you 48 hours later," Gleason said. "You kind of ride that balancing line of making sure you're ready to go, but also making sure that you take care of business on Day 1 so that you're ready to run your best on Day 2.
"And I think Chloe did that. She put herself in a good position."
No matter what happens, Hughes is simply thankful for the opportunity have a season at all.
"I feel good," she said. "I'm excited to see my track career out, and no matter what happens, I'll have had a good last season. It all doesn't count on this one day, because no matter what I know that I put my all into this season, and it'll be a good thing to look back on either way."
BERLIN-BURNS SEEKS STATE RETURN: Marquetta Berlin-Burns understands the stage she's currently on. She's been here before.
As a sophomore in 2019, Berlin-Burns qualified for state in the same event for which she's hoping to qualify on Saturday: the 100 dash.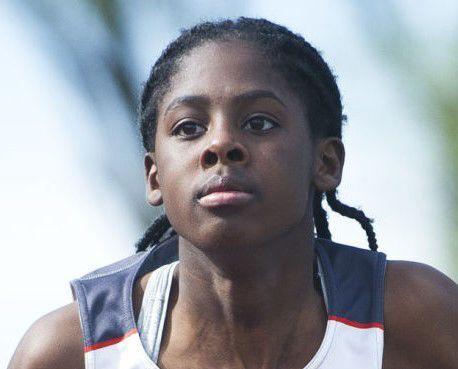 The Winona senior recorded the second-fastest preliminary time in the same event on Thursday (12.46). If she matches or better that time on Saturday at 2:04 p.m., she's in. A top-two finish would do it, too.
"She's in a good spot, but there's a reason they have prelims and finals," Winona co-coach Jed Reisetter said. "Everybody has to show up on that final day and make it happen to punch that ticket."
The fact that she's already been to the state meet will be a big help to her, Reisetter said.
"It's been a couple of years since she was last there, but those memories and those muscles are still in tact," he said. "She knows what it takes because of having been there before."
PETERSON PLACES SIXTH: You really couldn't have drawn up worse conditions for distance running on Thursday.
"The 3,200 was just brutal," Reisetter said.
But Winona senior Cody Peterson fought his way through the heat and left every ounce of himself out on the track en route to a sixth-place finish in the 3200 run. Peterson clocked in 10:07.19.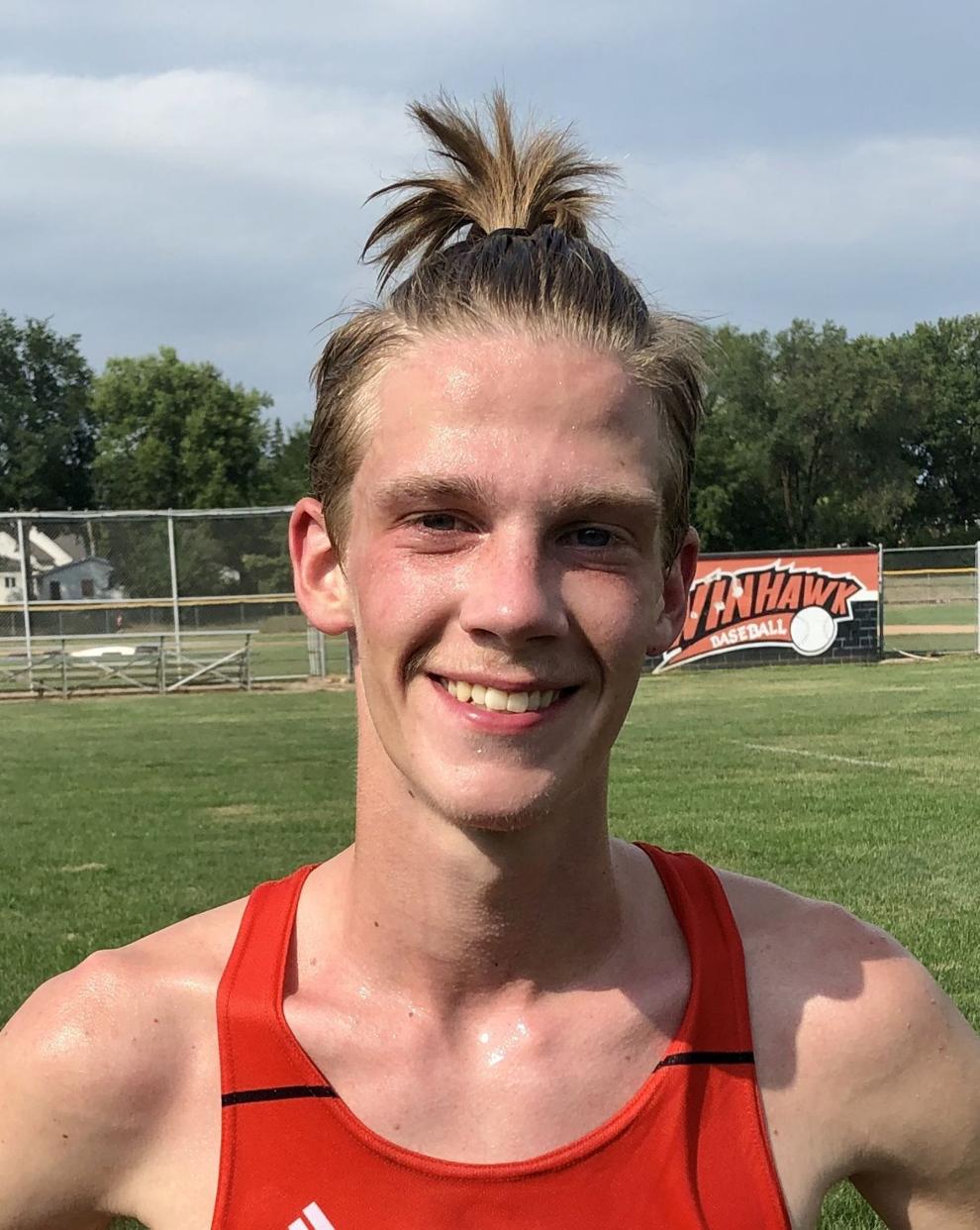 And though Peterson fell short of state qualification, his ultimate goal, in the end, he knew he gave it his all.
"He was right there in the top three or four, with his eyes on the top two to give himself a chance," Reisetter said. "Now, he kind of extended himself a little too far in the beginning. I know his goal was a state berth, because he's a senior and you don't have too many of these opportunities come your way. But after we got through the race we were talking about it a little bit, and he said, 'I'm OK with it. I did everything I could.'
"I think he can rest assured that when the time came, he did everything he possibly could to gain that spot. It just didn't happen today, but it ended up being a really good performance and I wouldn't have had him run it any other way."
NOTES: Winona sophomore Dominic Davis booked his place in both the 100 and 200 dash on the boys side Thursday. He recorded the eighth-fastest time in both events, clocking 11.53 in the 100 and 22.34 in the 200. The boys 100 dash is scheduled for 2:16 p.m. on Saturday, and the 200 dash is scheduled for 4:49. … Sophomore Brayden Draheim is another finals qualifier for the Winhawks with a sixth-best time of 52.73 seconds in the 400 dash. He'll run in Saturday's finals at 2:44 p.m.
PHOTOS: Winona High Track and Field 2019
Track and Field 01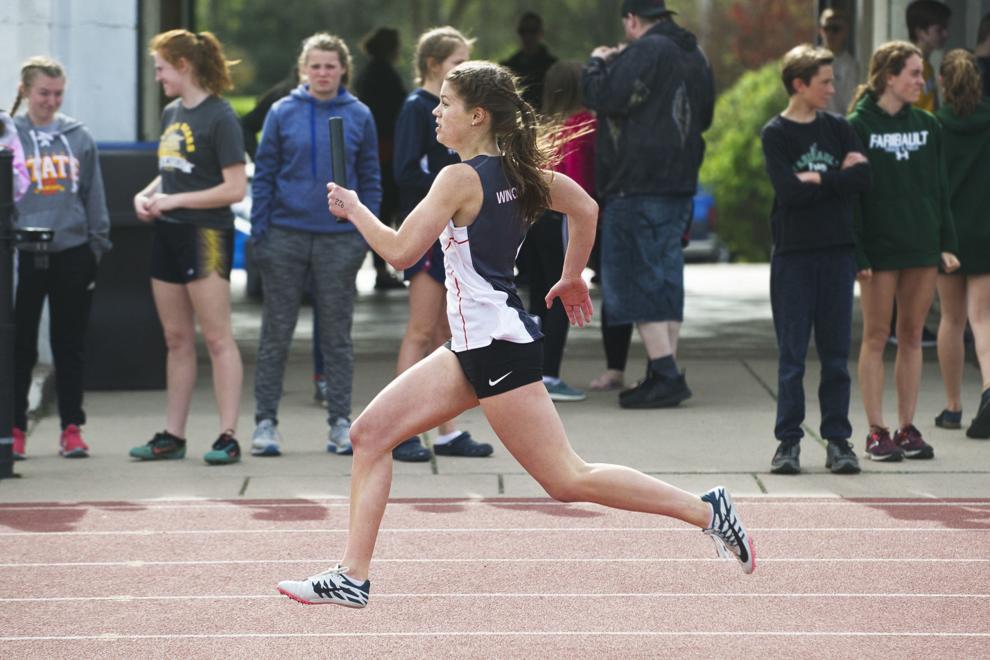 Track and Field 02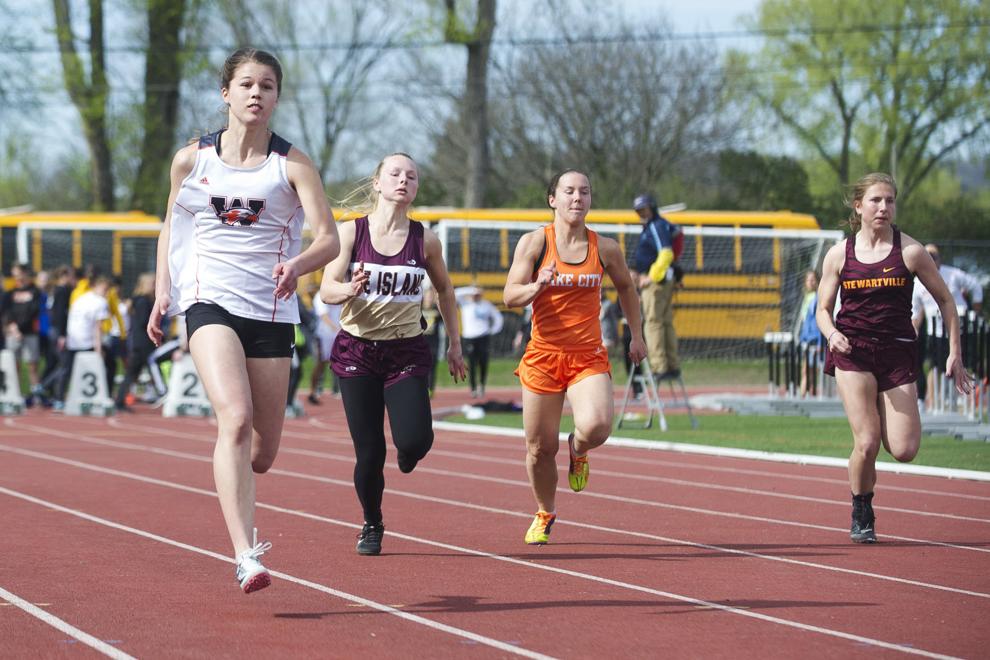 Track and Field 03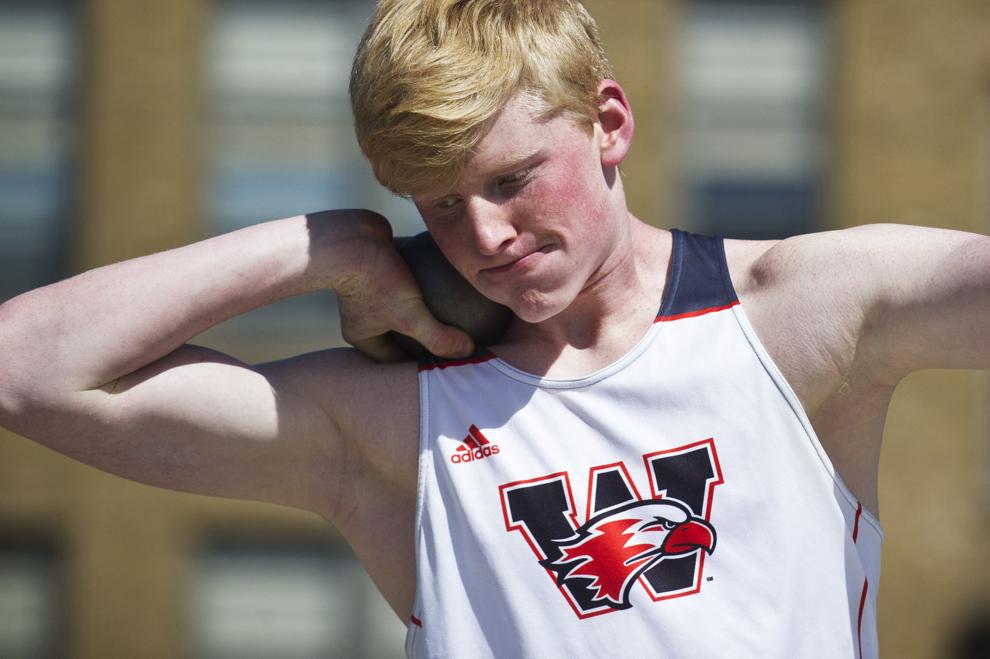 Track and Field 04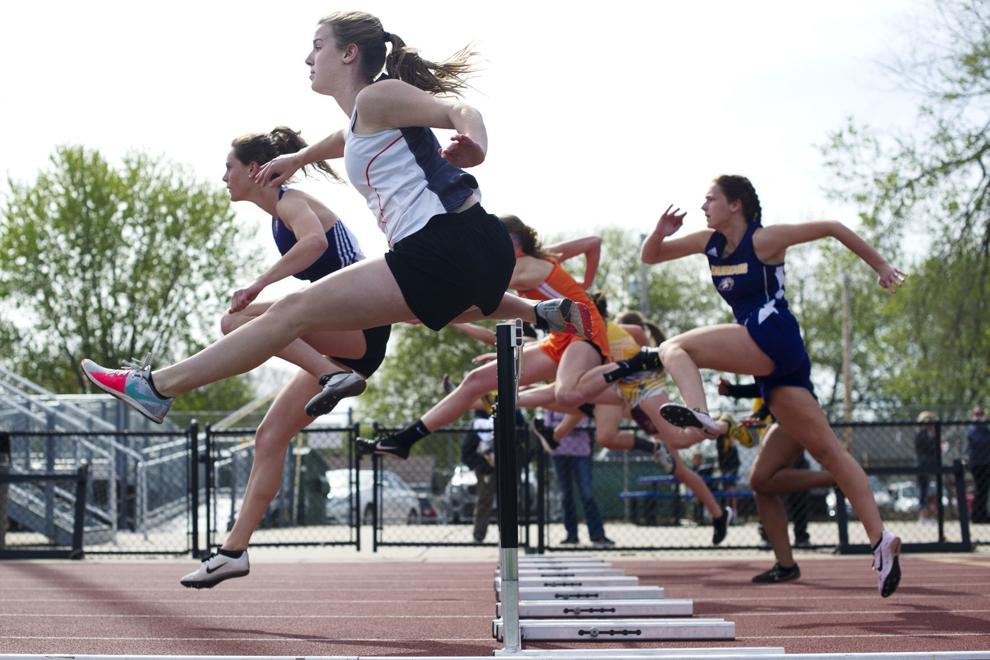 Track and Field 05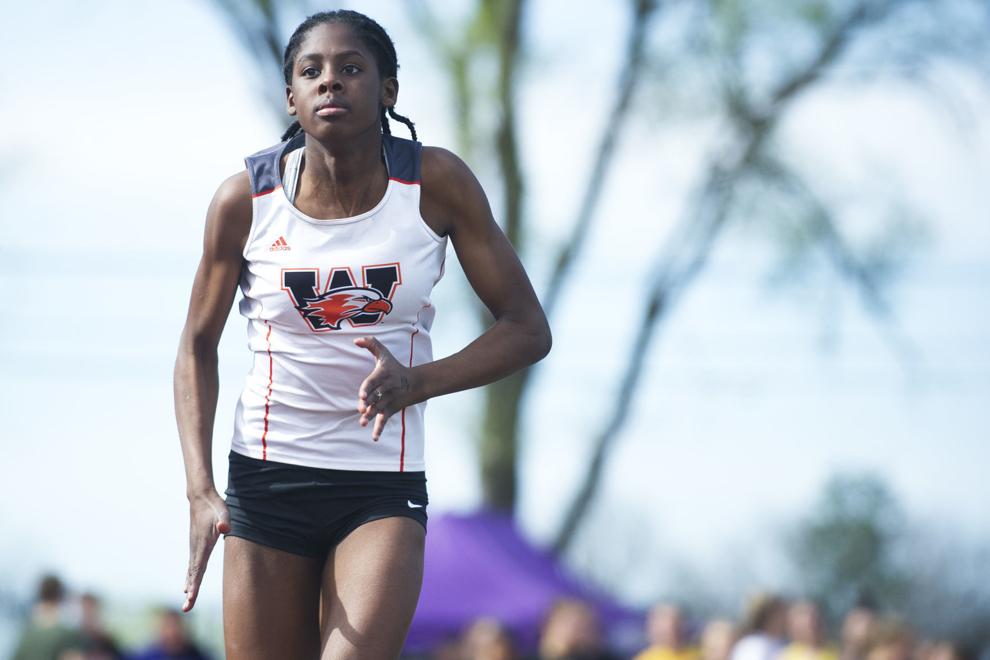 Track and Field 06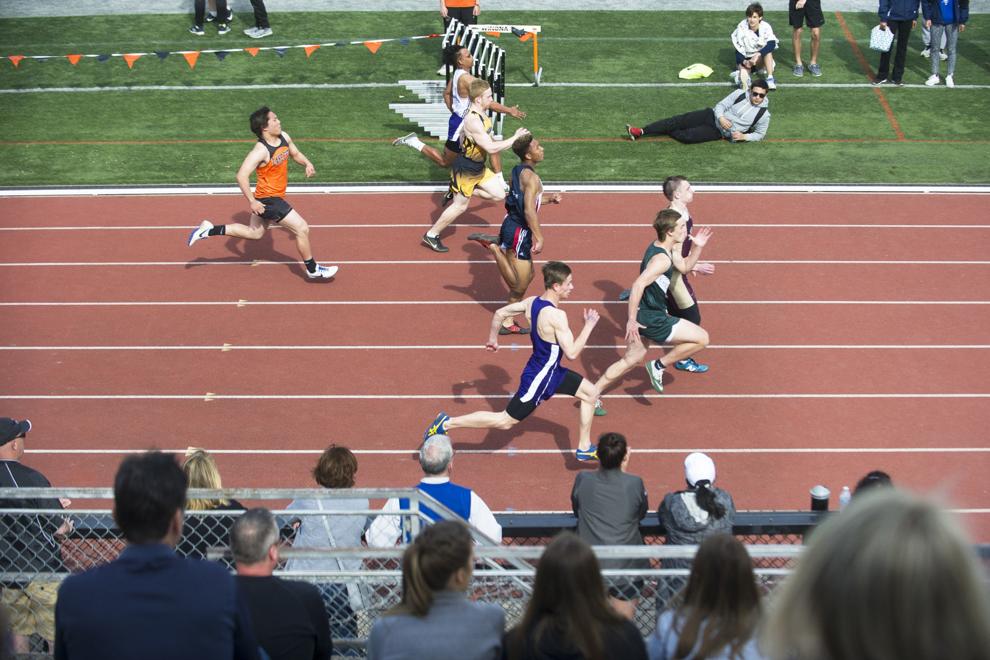 Track and Field 07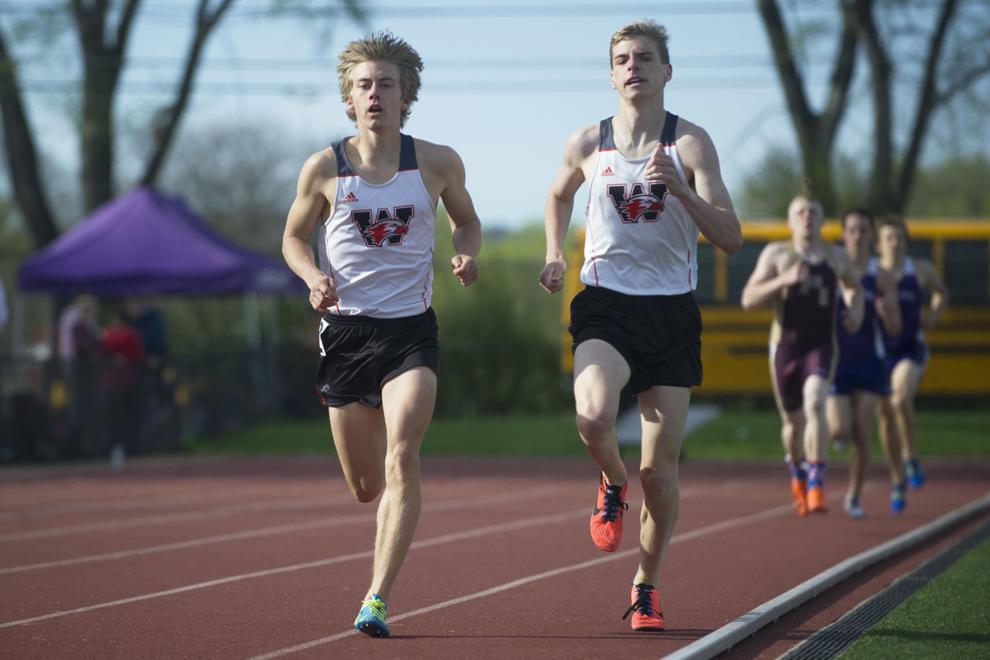 Track and Field 08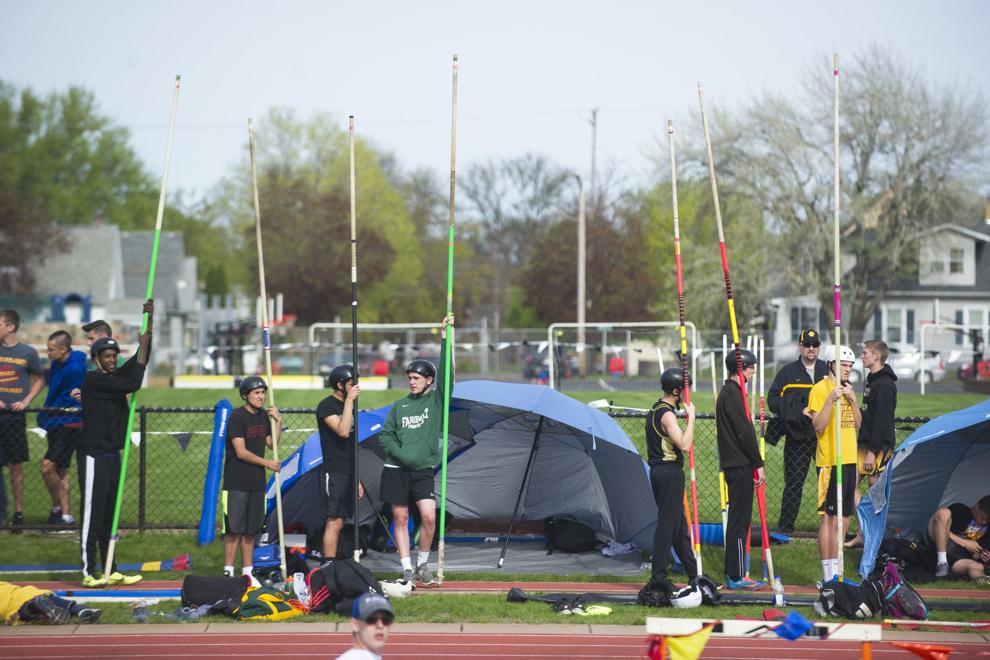 Track and Field 09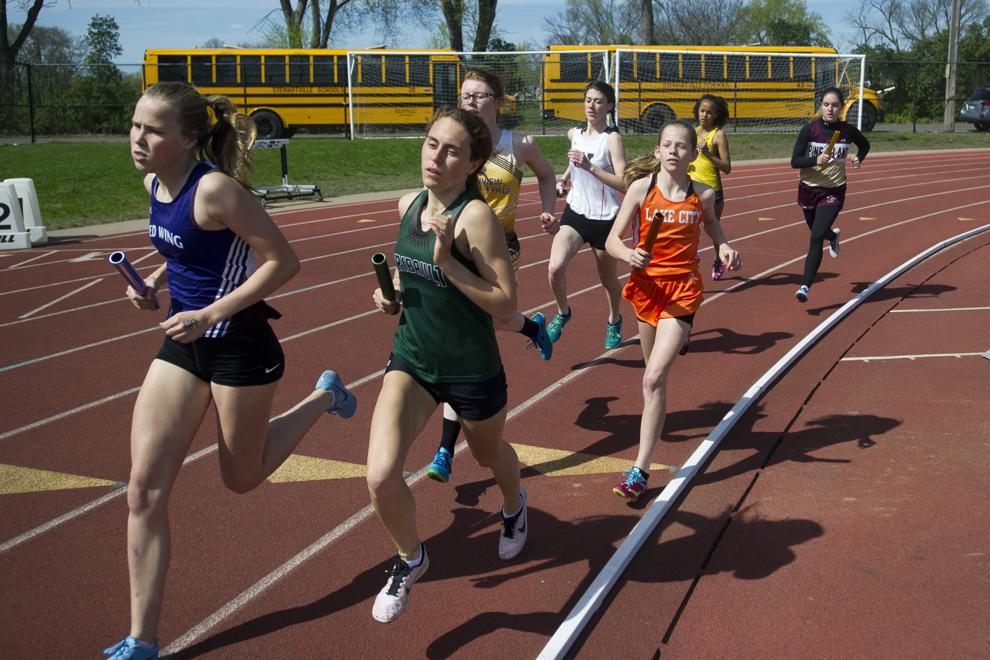 Track and Field 10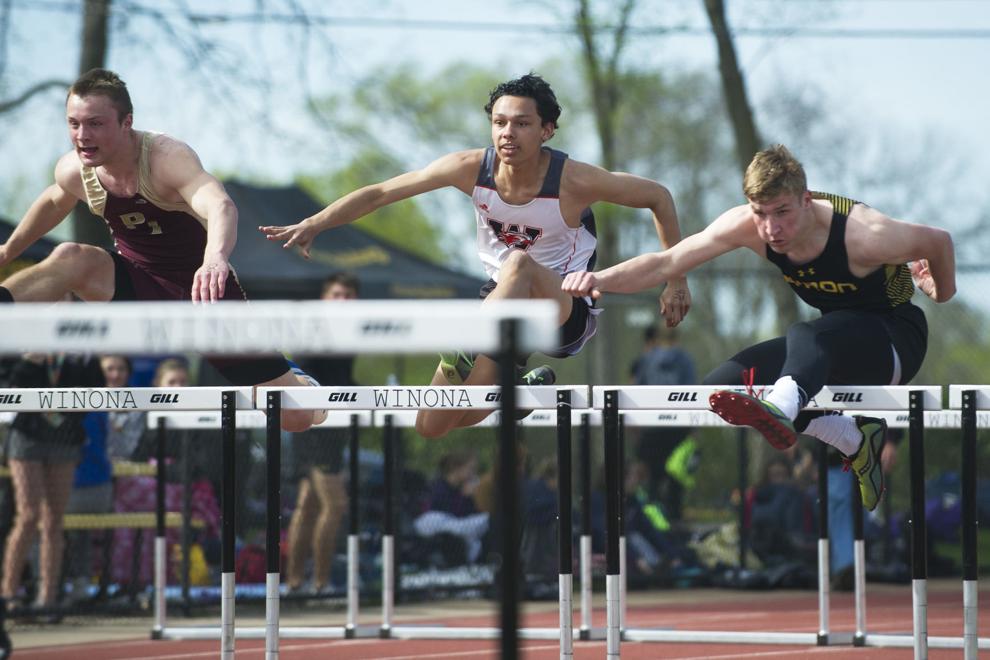 Track and Field 11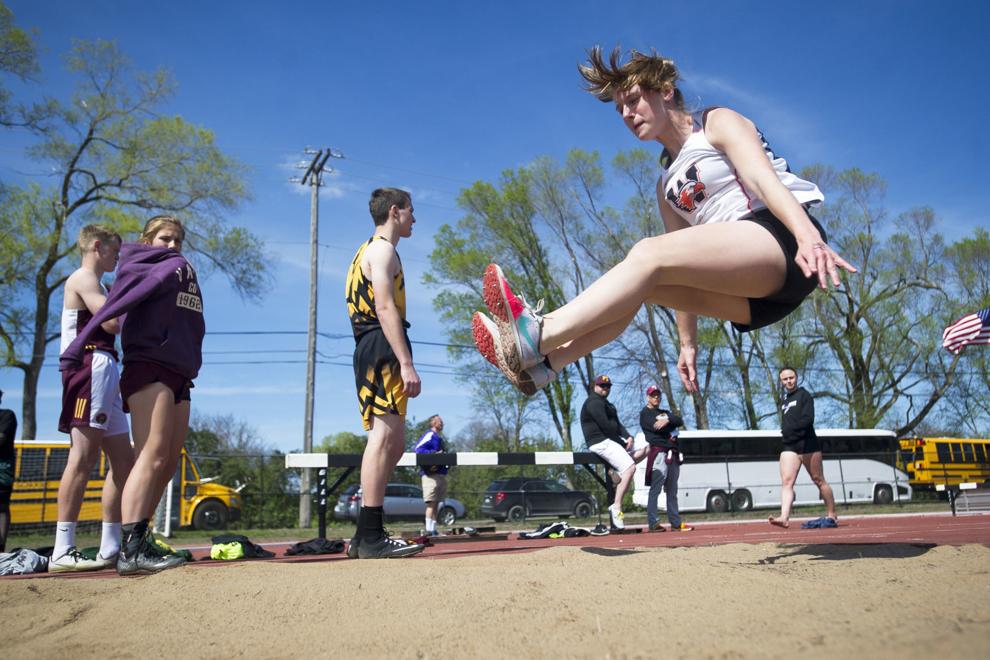 Track and Field 12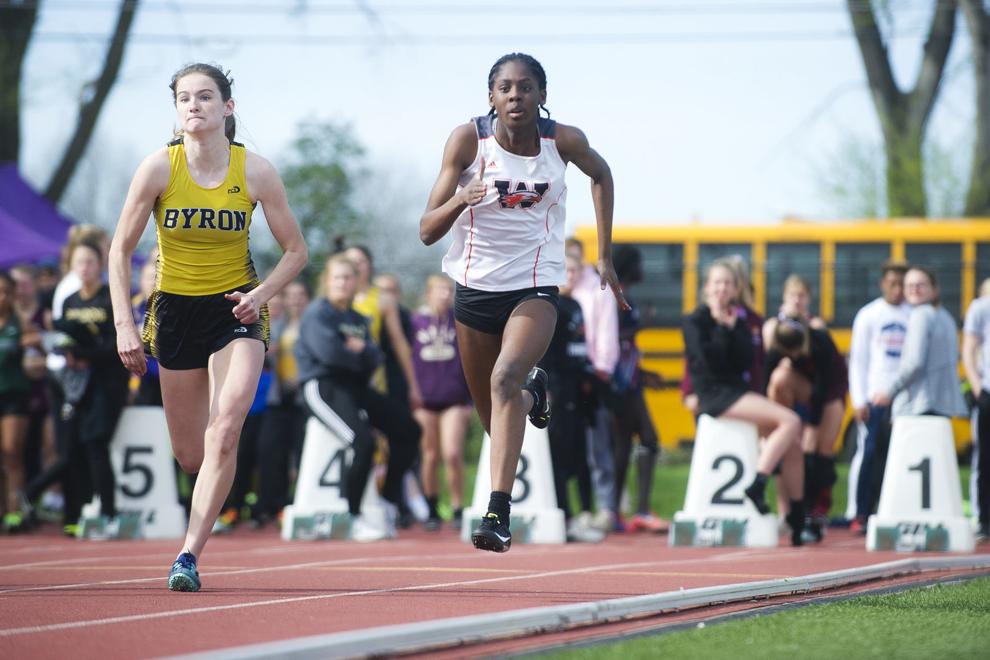 Track and Field 13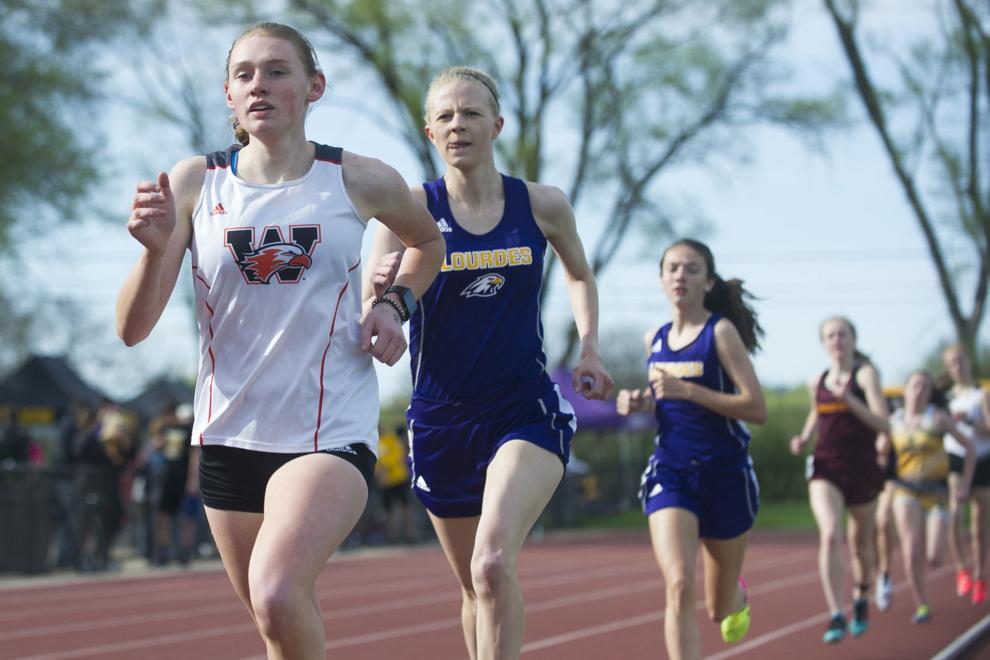 Track and Field 14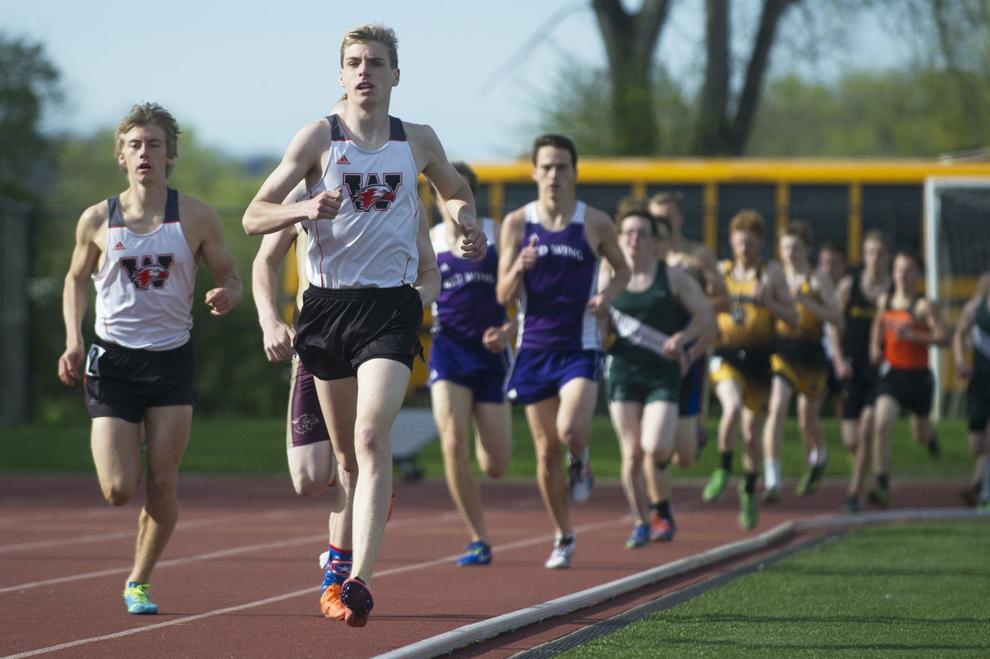 Track and Field 15