NORTH MANKATO, Minn. — Entering the MSHSL Class AAA state softball championship, there was a consensus at Caswell Park that something had to give.
On one side was the dynamic offense of Winona Senior High, one that had smashed 25 hits and scored 13 runs in their two state tournament games. On the other was Becker, with ace and St. Cloud State commit Emma Eickhoff, who had allowed just one run on seven hits with 16 strikeouts in 14 innings to help guide the Bulldogs to the program's first state title appearance.
Great offense against great pitching. A tale as old as the sport of softball itself.
Unfortunately for the Winhawks, it was great pitching that won this battle.
Eickhoff was spectacular, allowing just three hits to go along with 10 strikeouts in seven shutout innings to give the Bulldogs their first state championship with a 4-0 victory over Winona on Wednesday afternoon.
It's the second time the Winhawks have finished runner-up (2016).
"It just wasn't our day today," Winona coach Mitch Grossell said. "Actually, the better team today won. They came out, and they beat us."
The Winhawks were less than 12 hours removed from delivering an instant classic by knocking off Big 9 rival Mankato West 7-6 in extra innings on a pinch hit, walk-off single from freshman Avery Engbrecht to send them into Wednesday's title game.
NORTH MANKATO, Minn. — Avery Engbrecht entered Tuesday night's MSHSL Class AAA state semifin…
But their magic ran out on Wednesday, mostly due in part to Eickhoff.
She overpowered the Winhawks throughout, utilizing a devastating rise ball to constantly frustrate the Winona offense.
"We had talked about it plenty before the game, but seeing it is one thing," Grossell said. "… She started it up high, and she has such tight backspin on it so it's hard to pick up. It comes up just enough where it gets over the top of the batter, and they swing underneath it. It is what it is. We didn't get our bunts down today and didn't put any pressure on them. We were a little hesitant which wasn't like us, but we are a young team."
"She had a good rise ball," sophomore Makayla Steffes said. "Everything was high, and we just kept popping it up. She also had a really good changeup. That makes it tough."
The Winhawks best chances to score came in the first two innings.
Steffes led off the game with a single before moving to second on a bunt from her battery mate Macy McNally, but Eickhoff struckout three- and four-hole hitters Grace Fricke and Paige Grafton to end the inning. Both Fricke and Grafton had entered a combined 6-for-12 with three home runs and six RBI but went 0-for-6 on Wednesday.
In the second, Ava Hamsund worked an eight-pitch walk to give Winona a leadoff base runner for the second straight inning. Olivia Poulon was hit by a pitch while trying to bunt her over. Those two advanced to second and third on a Mackenzi Simmons bunt. Alma Johnson then laid down a bunt in a safety squeeze situation with the idea of the runner on third sprinting for home as soon as the throw was made to first, according to Grossell. But some miscommunication saw the runner stay at third, and Johnson was thrown out at first. Hannah Lee followed with a fly out to centerfield to end the threat.
For Eickhoff, it was the start of a stretch that saw her retire 13 consecutive batters.
"She pitched as well as she could I think," Grossell said. "We had only been shutout once this year, and I tell the girls all the time, you can play a longtime on zero but you can't win. You have to score a run to win."
The Bulldogs scratched out a run in the third on a bang-bang play at the plate that appeared to be favorable call in their direction. But for the most part Steffes kept the Winhawks in it.
The Winona ace bounced back from a tough day Tuesday with the poise of a senior.
"My rise ball was a pitch that was a lot better today," Steffes said. "Also being able to get ahead in the count, I could throw a strike right away whereas yesterday I just couldn't."
Through 6⅔ innings she allowed one run on six hits, but the Bulldogs mounted a two-out rally in the seventh. It started with a bunt single followed by a dribbler off the first base bag down the line before Kurstyn Patnode delivered the dagger with a three-run home run to left for a 4-0 lead. Steffes' final line ended up being four runs allowed on 11 hits with four strikeouts and zero walks in seven innings.
"(Makayla) came back strong today," Grossell said. "She is just a warrior."
Although it didn't end how they would have liked, it was truly a magical run — one that was a little unexpected — for the Winhawks. Grossell admitted after they knocked off West on Tuesday night that he knew his team had the talent but thought because of the youth they were a season away from getting to this spot. Well, now they are ahead of schedule. Now, it's time to run it back.
"Next year we can definitely win it, especially after this year," Steffes said. "I know we are losing two very good seniors in Paige and Hannah (Lee), but we have some good young ones coming up."
IN PHOTOS: Winhawks advance in state tournament with a 6-5 win over Sartell
Photos: Winhawks Softball...State Tournament 2021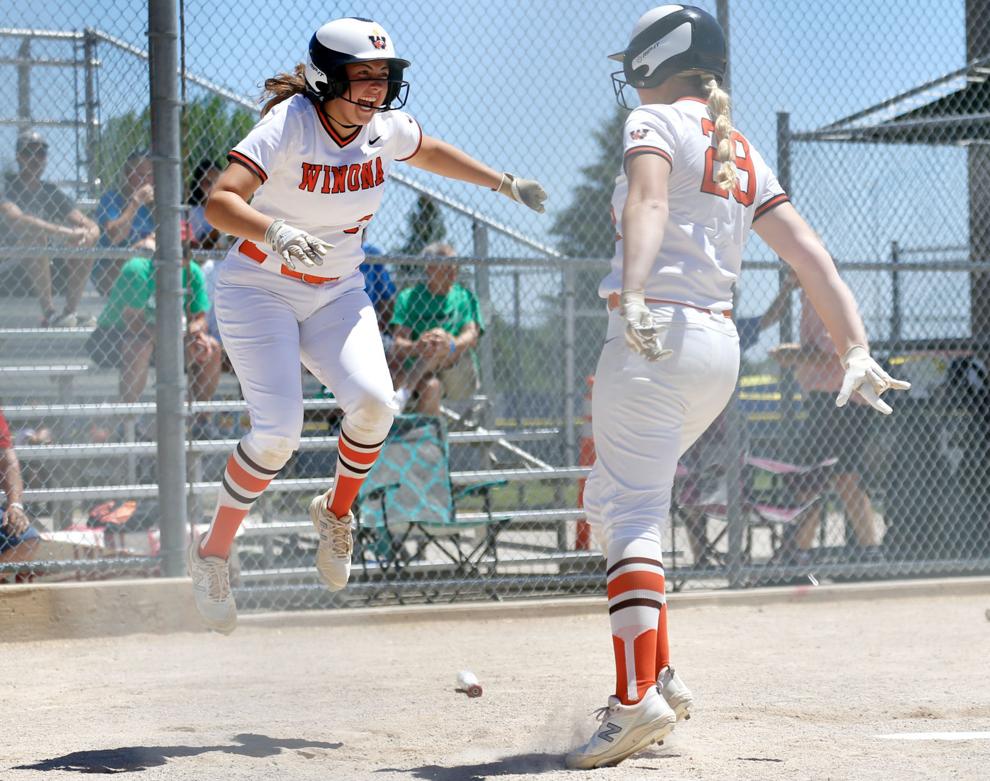 Photos: Winhawks Softball...State Tournament 2021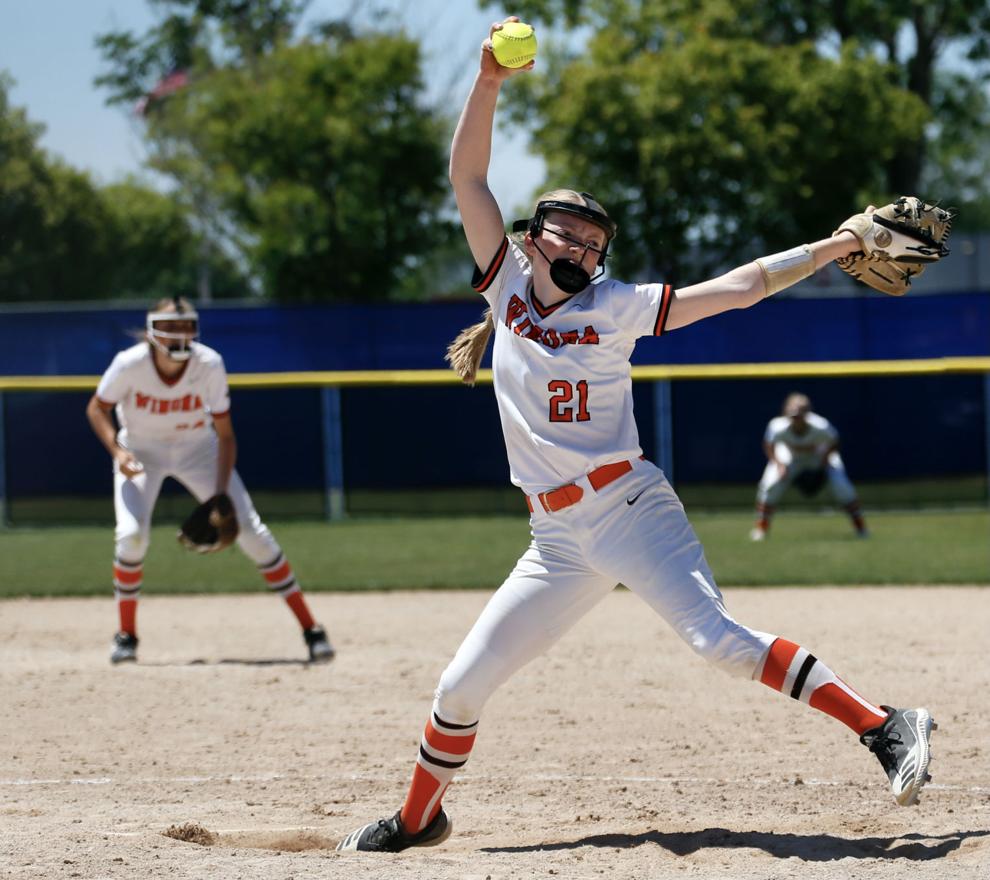 Photos: Winhawks Softball...State Tournament 2021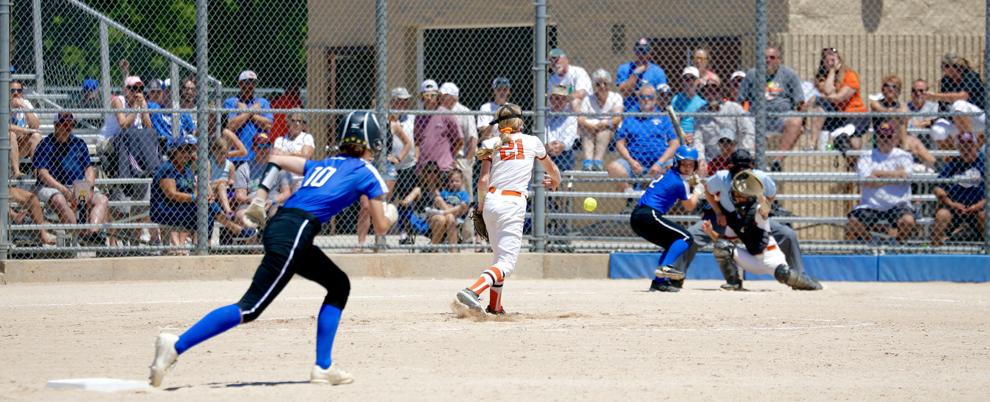 Photos: Winhawks Softball...State Tounament 2021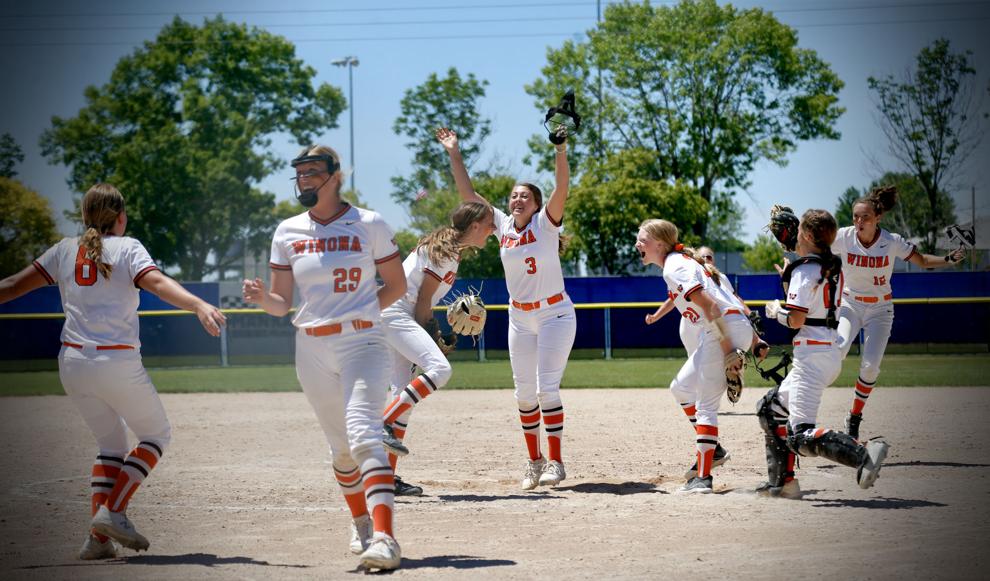 Photos: Winhawks Softball...State Tournament 2021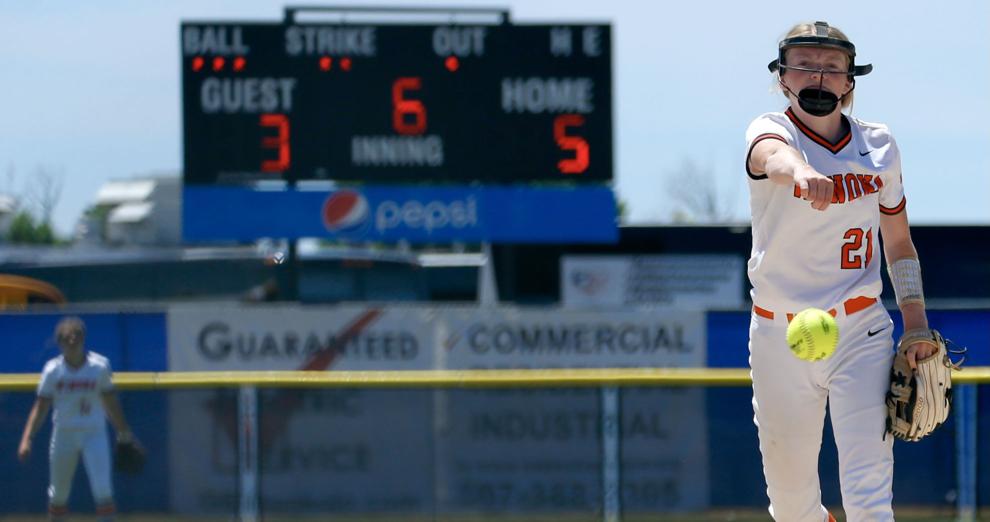 Photos: Winhawks Softball...State Tournament 2021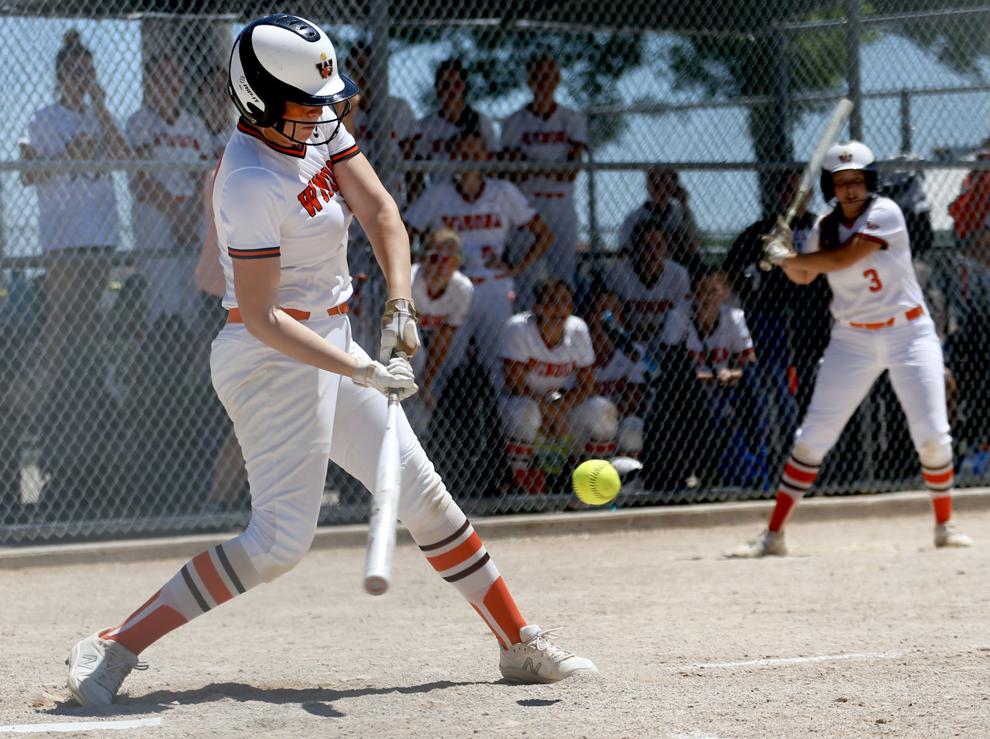 Photos: Winhawks Softball...State Tournament 2021