MANKATO, Minn. — One could physically hear all the momentum quickly sucked out of the Winona Senior High softball team's dugout.
The three-run lead the Winhawks held over Sartell in an MSHSL Class AAA state quarterfinal game was gone, and so was the momentum and confidence that accompanied it. Opponents didn't come back against Winona pitcher Makayla Steffes this season, but the Sabres had done it in the top of the sixth inning.
Winona's lead had dwindled to two runs, and a two-out double was followed by a two-run home run by Ava Williams to tie the score.
But all that did was set the stage for Grace Fricke to become a hero, and the junior knocked the opportunity out of the park. Literally.
Fricke led off the bottom of the sixth with a blast over the fence in center field that gave the fourth-seeded Winhawks a 6-5 win over Sartell on Tuesday afternoon at Caswell Park
Fricke's swing on the 3-1 pitch was so clean, she didn't even feel it coming off the bat.
"Didn't feel it," Fricke said with a smile, "got it really good,"
Steffes followed with a one, two, three seventh inning and the Winhawks survived to advance to the Class AAA semifinal round, which took place Tuesday evening and can be read about at winonadailynews.com. Third-place and championship games take place Wednesday.
"Give me a heart attack," Winona coach Mitch Grossell said while tapping his chest. "A little too close for comfort."
Fricke also jumpstarted the Winona (20-5) offense in the first.
She fell behind 0-2 in her first at-bat before eventually working a 12-pitch at-bat by fouling off pitch after pitch before earning a walk. Paige Grafton was then hit by a pitch to load the bases before freshman Olivia Poulon drove the first run across with a sacrifice fly that scored Macy McNally, who had reached on a one-out bunt single.
Back-to-back errors from the Sabres helped the Winhawks take a 3-0 lead after one.
But the fifth-seeded Sabres (21-3) answered with a run in the second thanks to a wild pitch after Steffes had walked the bases loaded. The sophomore was uncharacteristically wild throughout the day. She entered with 23 walks in just over 114 innings pitched, but finished with six in the quarterfinal.
"Both teams were pretty nervous," Grossell said. "I can't tell you the last time (Makayla) walked three in an inning. … When you are ramped up, you tend to stretch out a little bit too far and the ball comes up a little bit. She'll be much better (in the semifinal). A little bit more tired, but better."
The Winhawks scratched out another run on a two-out single by Grafton to make it 4-1. The senior once again came through with a big insurance run after Sartell had trimmed the lead down to 4-3 with a pair of unearned runs in the fourth inning, coming through with an RBI single to drive home McNally — who led off with a single and advanced to second on a sacrifice bunt by Fricke — to make it 5-3 in the fifth. Grafton reached base three times going 2-for-3 with a two RBI.
"For my last go-around I was just happy to get two hits out there," Grafton said. "Happy to have great teammates to back me up as well."
The Winhawks had no trouble getting on base, as they finished with 12 hits, a walk and a hit by pitch in 29 at bats, but Sartell starter Kamille Dougherty buckled down when it mattered most. Her rise ball was the difference maker, capitalizing off of the aggressive — and at times — overanxious of the Winona offense. It led to several pop ups with the Winona bats swinging underneath it to help herself work out of trouble.
"I feel like we had seen pitchers like her before, but she was really pitching well against us," Fricke said. "I think we were just really antsy."
"She had a really good backspin that made for a tricky rise ball," Grossell added. "It came up just enough and we were underneath it."
It kept the Sabres in the game.
And in the sixth they tied it. Emilie Houge's two-out fly ball went just over the head of Poulon in center field before Williams tied it with a moonshot to straight away center to knot it up at five.
But Fricke — who came in leading the Winhawks with a .534 batting average — led off the sixth with her laser to keep the Winona season alive.
"She finally let the ball get deep on her," Winona coach Mitch Grossell said.
"I know, I know," Fricke said with a laugh.
The Winhawks earned a chance to play Big 9 rival and top-seeded Mankato West in Tuesday's semifinal. First pitch was tentatively scheduled for 5 p.m. Mankato West defeated North Branch in their quarterfinal 10-0 in five innings. The Scarlets defeated Winona 14-10 earlier this season in a game that the Winhawks led 10-2 in the sixth inning before "the wheels fell off."
"We would like a little revenge against them," Grossell said.
IN PHOTOS: Winhawks advance in state tournament with a 6-5 win over Sartell
Photos: Winhawks Softball...State Tournament 2021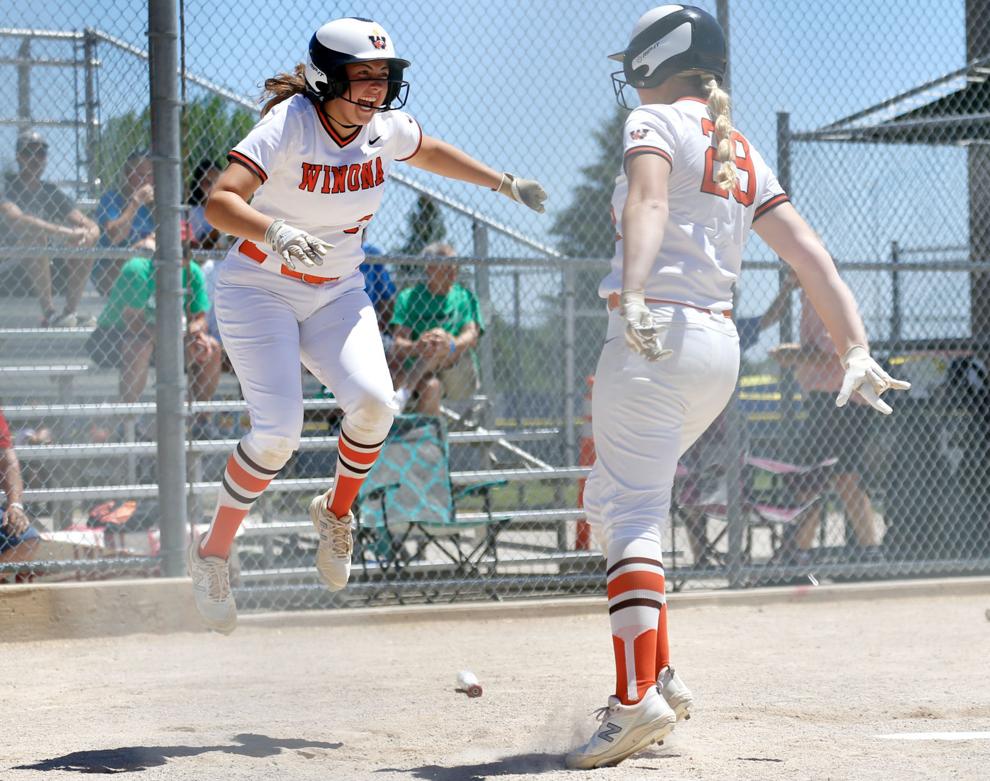 Photos: Winhawks Softball...State Tournament 2021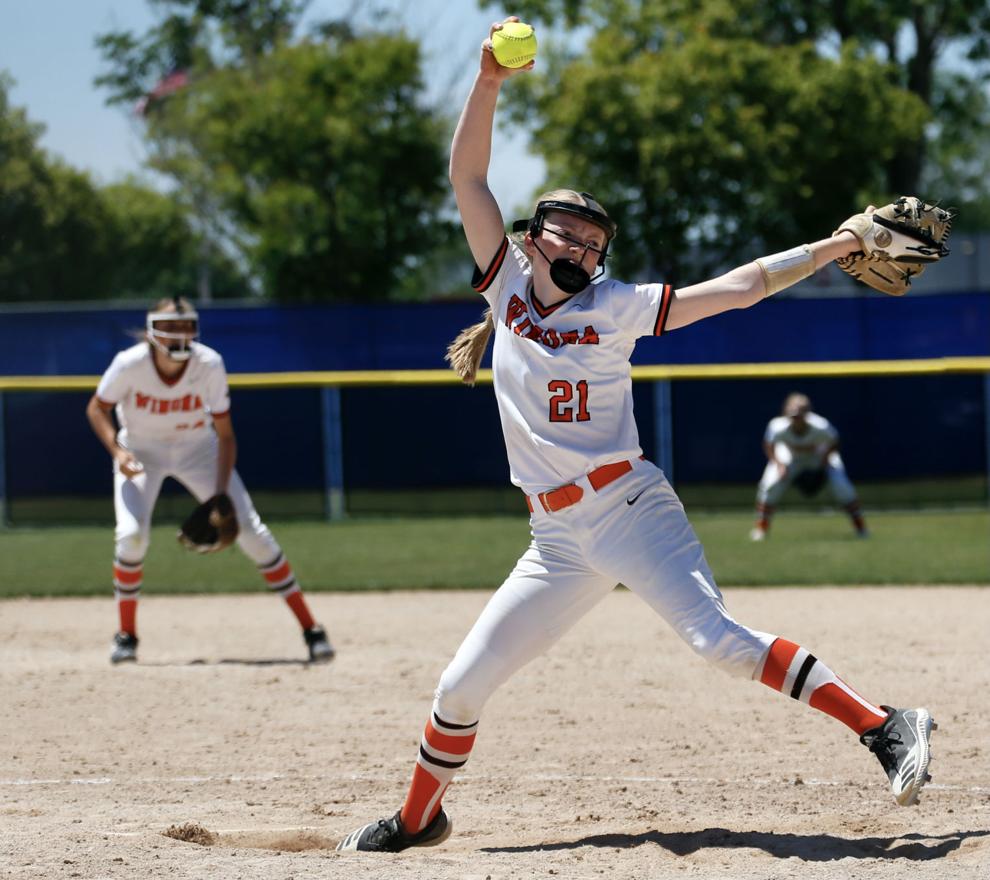 Photos: Winhawks Softball...State Tournament 2021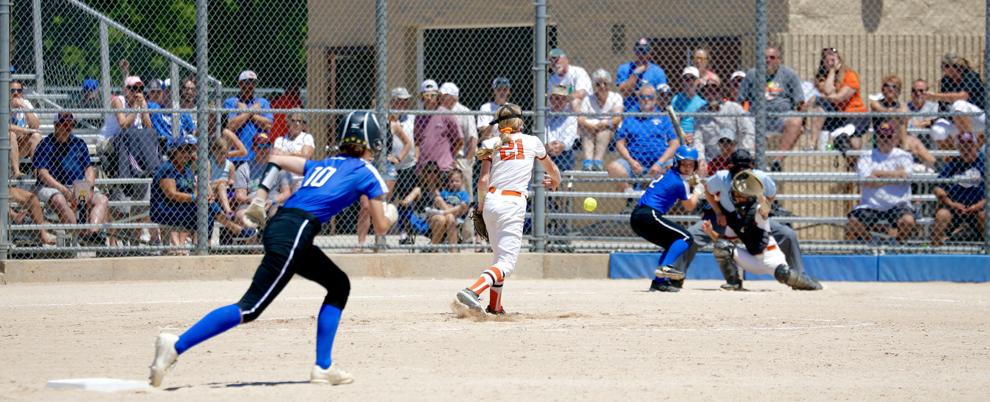 Photos: Winhawks Softball...State Tounament 2021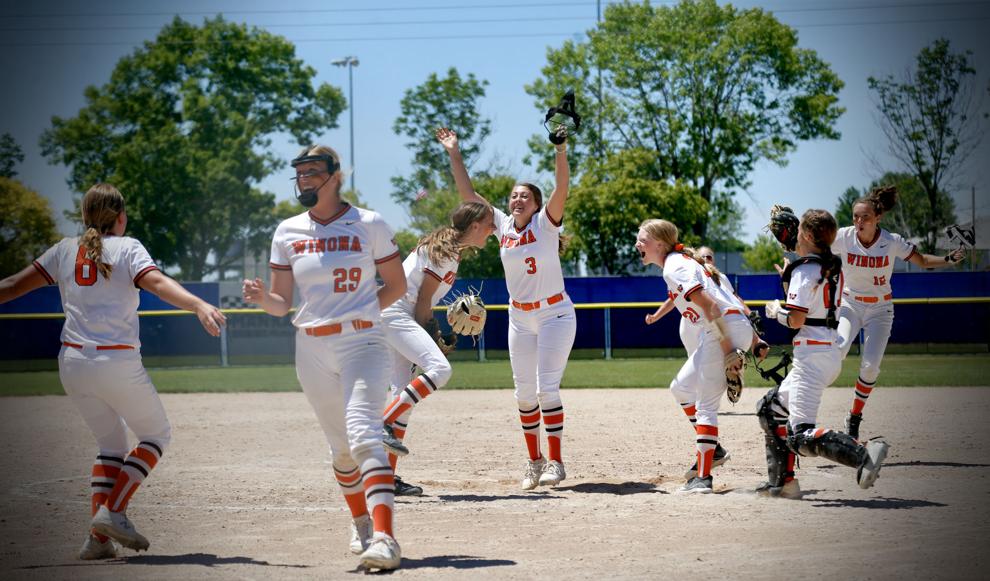 Photos: Winhawks Softball...State Tournament 2021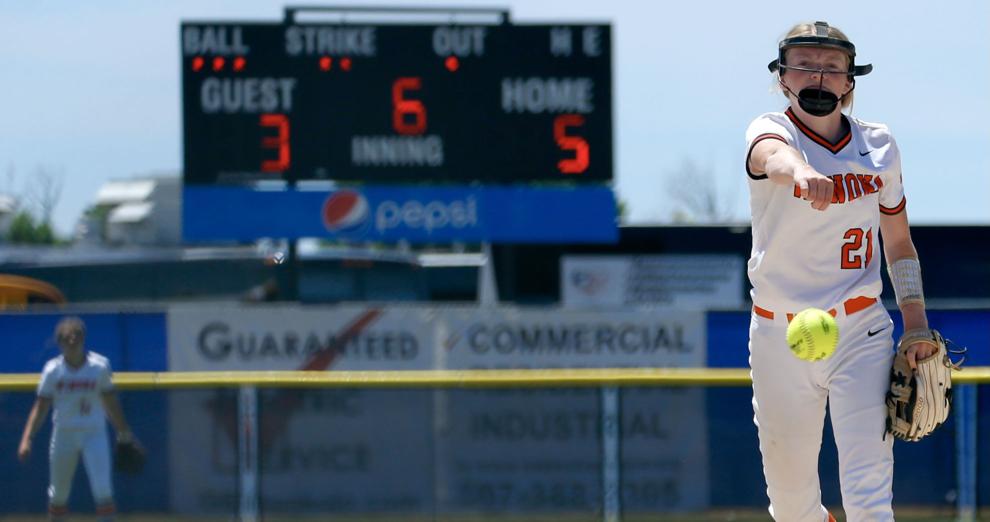 Photos: Winhawks Softball...State Tournament 2021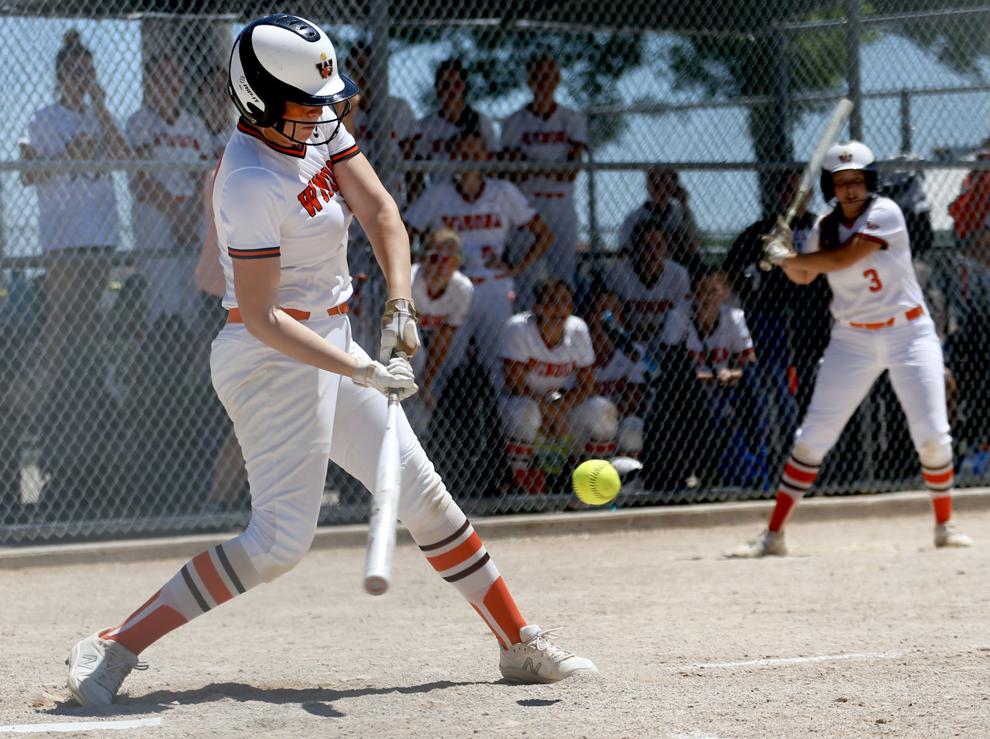 Photos: Winhawks Softball...State Tournament 2021