FOUNTAIN CITY, Wis. — Kennedy Dinges first season at the helm of the Cochrane-Fountain City High School has been a memorable one.
First, the team didn't start on time because of the COVID-19 pandemic forcing C-FC to start the school year in distance learning. Then, when it was finally given the OK to start up, practices had to be held in two separate groups.
But through it all, the Pirates kept pushing and that resiliency paid off when C-FC swept Melrose-Mindoro 25-20, 25-14, 25-14 in a WIAA Division 3 regional final at Cochrane-Fountain City High School on Saturday.
It's the Pirates first regional title since 2017, and it gives them a sectional semifinal match at top-seeded Mineral Point on Thursday. C-FC is seeded fourth. Third-seeded Mondovi and second-seeded Osseo-Fairchild also play Thursday with semifinal winners playing for the title on Saturday.
"We just have so many talented players, I'm pretty lucky," Dinges said. "You can see now we are really starting to click."
It is the fourth time the Pirates (5-3) had defeated the Mustangs (3-7), but Mel-Min looked like a much different team from the previous three matchups, according to Dinges.
And because of that, it appeared the Mustangs caught the Pirates off-guard a bit.
"They came at us tonight," senior Emma Baures said. "They improved a lot since the last time they played us."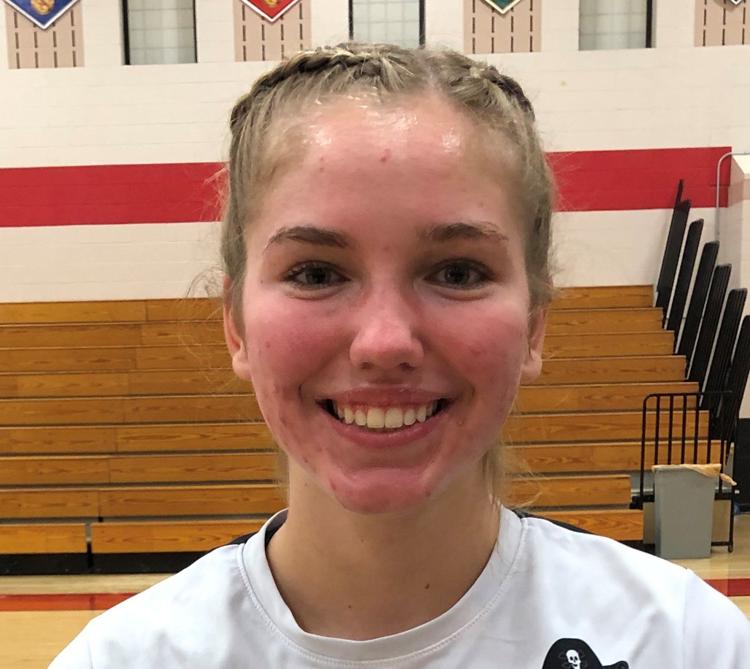 After staking a 9-5 early lead, the Mustangs came roaring back, surging ahead 18-13 before Dinges called a timeout with a simple message to her team.
"We had to pick it up," Dinges said. "We played them how many times but it wasn't the team we were used to seeing. They improved 1,000 percent, and that's awesome for them. We had to adjust a little bit to our game plan. But mainly, we just needed to wake up, shake the nerves off and play."
The Pirates took the message to heart and would go on to win 12 of the next 14 points to take the first set 25-20.
From there it was all C-FC, which did a good job of keeping the pressure on Mel-Min with a balanced offensive attack that included four Pirates with at least four kills. Senior outside hitter Lindsey Peterson was especially impressive, finishing with an efficient 10 kills on 14 attempts.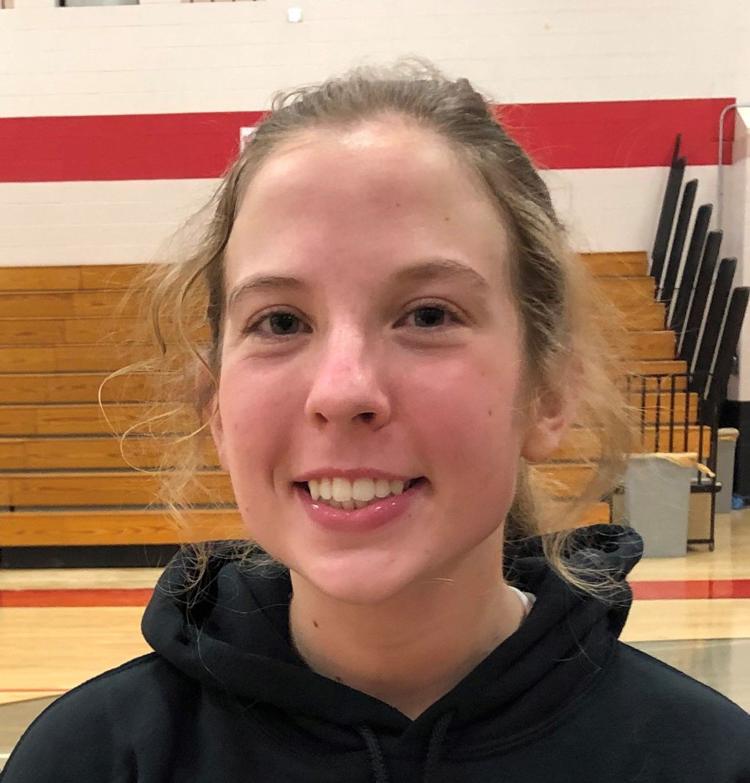 "It's nice to have a lot of numbers, because we can have a number of different girls play different spots," Peterson said. "We can all hit pretty good, so it's nice that we can mix it up and not just have it go to one person."
Baures echoed that feeling.
"It's amazing," said Baures, who finished with six kills and 10 digs. "We can play anywhere. If (Dinges) puts us somewhere else, we can play there. I love it."
In set No. 2, the Pirates went on a 7-0 run to take a 13-9 lead to 20-9 thanks in part to some great serving from senior Allison Murty. She tallied a pair of aces in the run and finished with four on the night to go along with 14 assists.
In the third set, the Pirates once again used a big run, scoring nine of the next 10 points after trailing 7-3. Soon that 12-8 lead became 20-12, as the Mustangs just couldn't keep up with the Pirates offensive onslaught.
"We have worked on our offense all year," Dinges said. "When that block was a bit stronger than usual, we had to adjust and I think we did that perfectly."
The Pirates feel that they are now starting to fire on all cylinders after a slow start.
"When we were split, we were really sad we couldn't play together," Baures said. "Now that we are all back together, I think we found some fire and really excited to play together again. I think we are in a good spot for sectionals."
Get in the game with our Prep Sports Newsletter
Sent weekly directly to your inbox!