AUSTIN, Minn. — The Winona Senior High School softball team took a big step on Tuesday by beating Kasson-Mantorville 6-0 and earning a spot in the MSHSL Section 1AAA championship game.
The top-seeded Winhawks (18-5) will again play third-seeded Kasson-Mantorville (15-8) at a time not yet determined, and K-M will have to beat Winona twice to win the championship.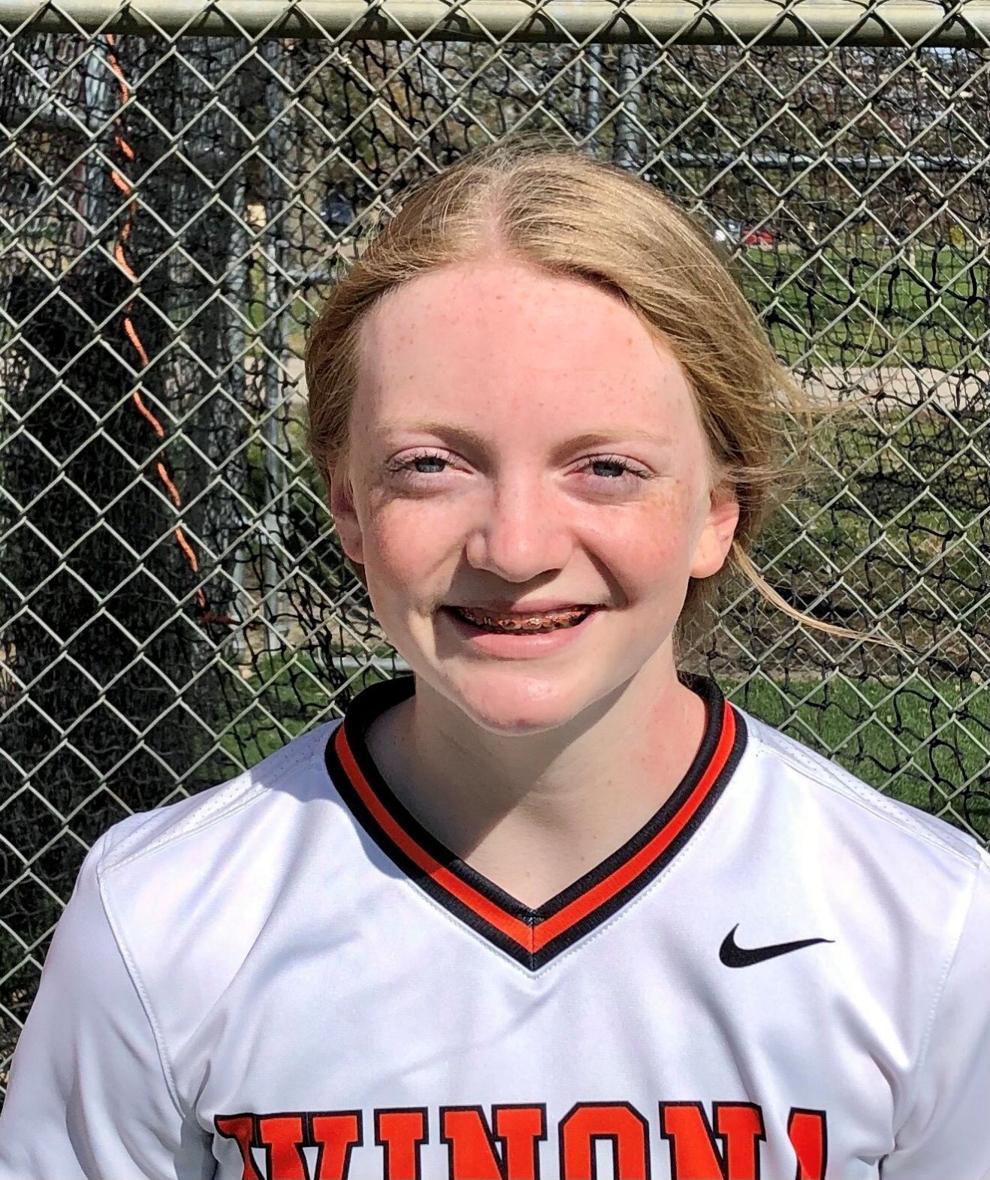 Makayla Steffes pitched the shutout for the Winhawks and allowed five hits while striking out eight.
Olivia Poulin was 2 for 3 with two runs scored, and Paige Grafton had an RBI single. Mackenzi Simmons was responsible for getting two runs around when her RBI single was followed by a throwing error that allowed the second run to score on the same play.
Grace Fricke also had a hit and scored a run for Winona, which has won seven of its past eight games.
Zumbrota-Mazeppa 8, Cotter 0
AUSTIN, Minn. — The Ramblers (23-3) won the first game but couldn't get the second as their season came to an end with a loss to Zumbrota-Mazeppa.
Cotter, which had a 17-game winning streak snapped by St. Charles on Saturday, was shut out for the first time all season in the elimination game.
Arcadia 11, Onalaska Luther 1 (5)
ARCADIA — Connor Weltzien drove in three runs and Alex Madden two for the Raiders (7-7, 7-5), who scored at least once in every inning and led 3-0 after the bottom of the first. Madden also pitched all five innings and struck out seven while allowing five hits.
Hunter Kasten had two hits for the Knights (1-14, 0-12).
WIAA Division 2 sectional
BLACK RIVER FALLS — Black River Falls will make its first WIAA state appearance in 14 years after shooting a collective 328 to place second in its own sectional at Skyline Golf Course on Tuesday.
The Tigers, who won the Coulee Conference this season, were led by junior Mike Antonelli, whose 1-over-par 73 was second overall to Maple Northwestern's Trent Meyer and his 72.
Lakeland won the team championship with a 323 and had two of the top 10 individuals. Black River Falls had three of the top seven.
Freshman Evan Anderson tied for fourth place with a 76, and senior Caden Skelding was seventh with an 80. Freshman Wyatt Madvig gave Black River Falls its final scoring round with a 99.
Lakeland and Black River Falls will compete at the state meet Monday and Tuesday at Trappers Turn Golf Club in Wisconsin Dells, Wis.
Arcadia and G-E-T tied for 10th place, and G-E-T senior Sawyer Schmidt shot an 81 but missed out on an individual qualifying spot. The top three scores not on a qualifying team earned spots in the field, and the last one of those went to Chippewa Falls McDonell/Eau Claire Regis sophomore Ben Biskupski, who shot a 76.
Junior Mason Truax added an 86 for the Red Hawks, and senior Chandler Sonsalla shot an 88 to lead a tight group for Arcadia. Sophomores Cole Sobotta and Sid Halvorsen shot an 89 and 91, respectively, for the Raiders.