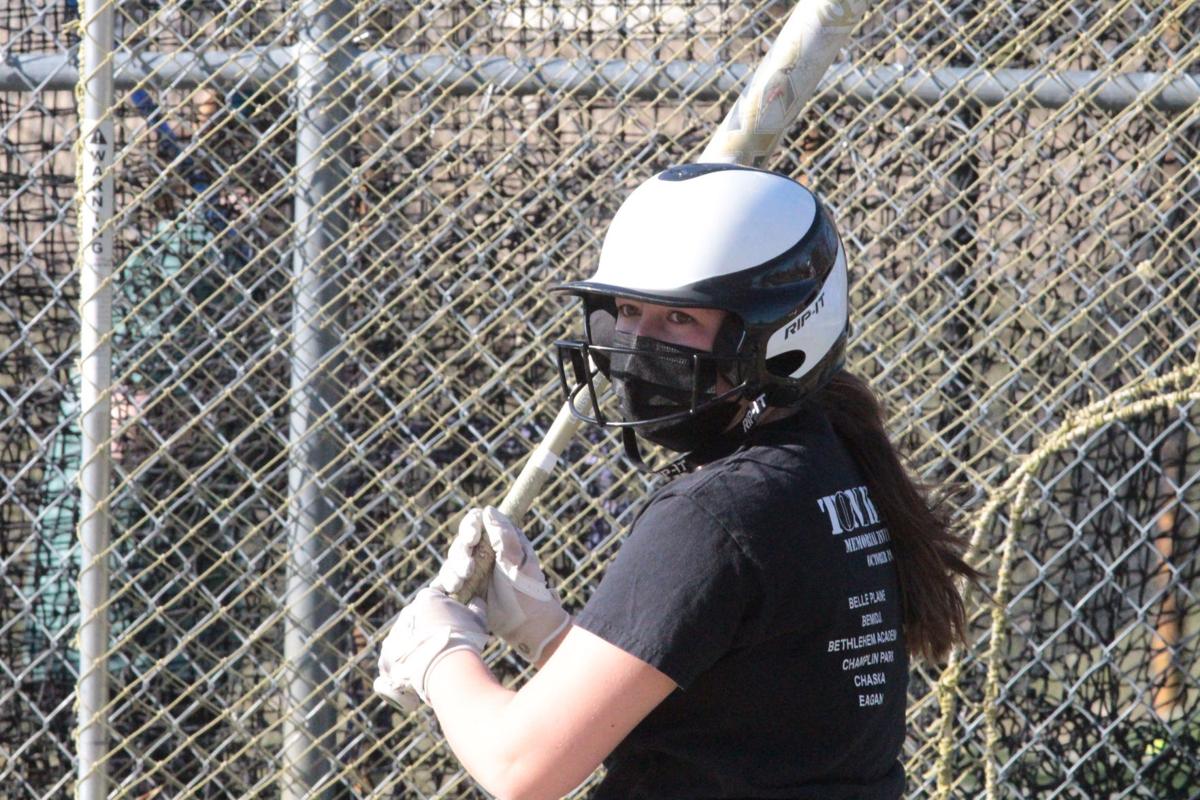 The Winona Senior High School softball team, potentially, has one in front of them Thursday, with a spot in the MSHSL Class AAA state tournament up for grabs.
At 5 p.m., the top-seeded Winhawks, who so far have outscored their three Section 1AAA tournament opponents by a combined 18-1 margin, take on Kasson-Mantorville — which they defeated 6-0 in the semifinals on Tuesday — at Field 9 of Todd Park in Austin. With a fourth section title in six years on the line, Winona (18-5) is again favored to defeat the Komets (15-8).
But the Winhawks aren't interested in who's favored and who's not. That means nothing to them.
While indeed their goal all season has been to qualify for the state tournament, their mantra has also been, "Play every game as though it's your last." There's no such thing as a day off.
"We take every game seriously," said senior Paige Grafton, Winona's leader in home runs (6) and RBI (41). "We never sit back on our heels. We're always on our toes ready for each play, ready for anything that comes our way.
"So even though we already played (K-M) and already beat them, we're not going in with our heads all cocky. We're going in as though we've never seen them play before."
That kind of measured approach has led to yet another successful campaign for the Winhawks, who are seeking their first state championship since 2017.
"We go into each game that we have to play hard in every inning," said sophomore catcher Macy McNally, an all-conference selection. "We tell each other every game that we have to prove it, whether we're up one or up 10, we have to do it on the field and keep going until the final out."
"I thought we'd have a good chance to be in this position," Winona coach Mitch Grossell added, "but I can't put into words how thankful I am that we've had a season. I wouldn't have cared if hadn't won a single game. Just to get back on the field and give the girls some sense of normalcy, it's just been so fantastic for them. It's beyond words."
The Winhawks have taken full advantage of their return to the diamond this spring.
Averaging 9.2 runs per game, Winona's offense is among the most potent in all of Class AAA, with five players batting over .418 on the year.
Junior Grace Fricke — who has nearly as many extra-base hits (17) this season as she does singles (18) — leads the Winhawks with a whopping .547 average at the plate, while sophomore pitcher Makayla Steffes, Winona's ace in the circle, is also batting .525 with a team-high 13 stolen bases.
As a team, Winona batters have compiled a .474 on-base percentage. Yes, that's a team average. Almost half the time a Winhawk is at the plate, she gets on base.
They'll put that firepower back on the field Thursday with a chance to return to the state tournament.
"I think we're all really good offensively," said McNally, one of four Winhawks with at least 21 RBI. "If we play like how we can play, both offensively and defensively, we can take anybody."
NOTES: Steffes returns to the circle for the section championship game. She's 14-3 on the year with a miniscule 1.16 ERA. She has pitched every inning for Winona in the section tournament, allowing just one run (unearned) on 10 hits over 21 innings while striking out 22 batters and walking none. … Freshman infielder Mackenzi Simmons hit a 2-run double during Tuesday's semifinal victory over K-M, part of a four-run fourth inning that broke a scoreless tie. Grafton added two RBI of her own while junior Jada Klungvedt plated a run with an RBI triple.