From the opening whistle, it was clear to Rushford-Peterson High school quarterback Malachi Bunke that Cotter was doing everything they could to stop the Trojans' rushing attack.
"We started out heavy run and they were pinching down on the ends," Bunke said. "I talked to the offensive coordinator Joe Hatch and I was telling him maybe we should starting airing it out because we have the weapons on the outside."
It turned out to be the right call, as Bunke threw for over 300 yards and finished with an eye-popping six touchdowns to help the Trojans spoil the Ramblers senior night with a 58-12 victory Thursday night at Paul Giel Field.
Bunke's first touchdown gave the Trojans a 6-0 lead when he found Kobe Lind for an 11-yard score. It was the first of three touchdowns for the duo, as they connected again for a 30-yard score on the ensuing R-P possession before adding a 25-yard touchdown in the third quarter.
Lind finished with 116 yards receiving and three touchdowns on six receptions. He also rushed for 37 yards on four carries as well.
"I can't tell you how awesome it is to have a receiver like him," Bunke said of Lind. "Kobe just had an amazing game tonight. I'm just so lucky to have receivers like that because they make my job so much easier."
Another weapon that made Bunke's job easier was Alex Ronnenberg. The 5-foot-8 junior looked unstoppable at times. He broke at least four tackles to take a screen pass 52-yards to the house to give the Trojans a 28-6 right before the half.
But Ronnenberg wasn't done yet.
In a play that looked very familiar to his first touchdown, Ronnenberg once again took a screen pass and weaved through Cotter defenders before scoring on a 52-yard catch and run. He finished with 146 yards receiving on just three receptions.
"During quarantine, when we had to move the weight room down into a little shed, Alex was there twice a day," coach Davin Thompson said. "He has always been explosive, but now he is a little thicker and he can take those hits. There was a couple of runs tonight where normally he kind of skates, but he put his foot down and went.
"He's scary when he does that."
For the night, Bunke completed 13 of 23 passes for 314 yards passing with six touchdowns, as the Ramblers had to pick their poison in either selling out to stop the run or playing coverage. They decided to take the run away and the Trojans (2-3) made them pay.
"They had six guys inside our tackles," Thompson said. "If people are going to try and put six in there, they are going to have to cover our athletes with five. When we execute and do our job, that is very hard to do."
"We just have so many weapons all over the field," Bunke said. "I put the ball in their hands and they make plays for me. Alex, I throw a bubble (screen) to him and soon he is running down the field scoring and I don't have to do anything."
The Ramblers (1-3) scored on an impressive 66-yard pass play when freshman quarterback Luke Gardner connected with Payton Weifenbach, who made the contested catch to make it 8-6. But from there it was all Trojans, as they went on to score 36 unanswered points.
Both teams are scheduled to conclude their regular season on Wednesday with the Ramblers traveling to play Bethlehem Academy and the Trojans hosting Hayfield.
"We are going to prepare for whatever team we face, but we are going to worry about us," Thompson said. "When it's my turn to make a play, I have to make it. I have to do my job defensively, I thought tonight we did that. ... I'm just so proud of our guys. Everything that has been thrown at them since March, we are still here, competing. For three hours they can forget about everything and play a game that they love."
Photos: R-P football vs Cotter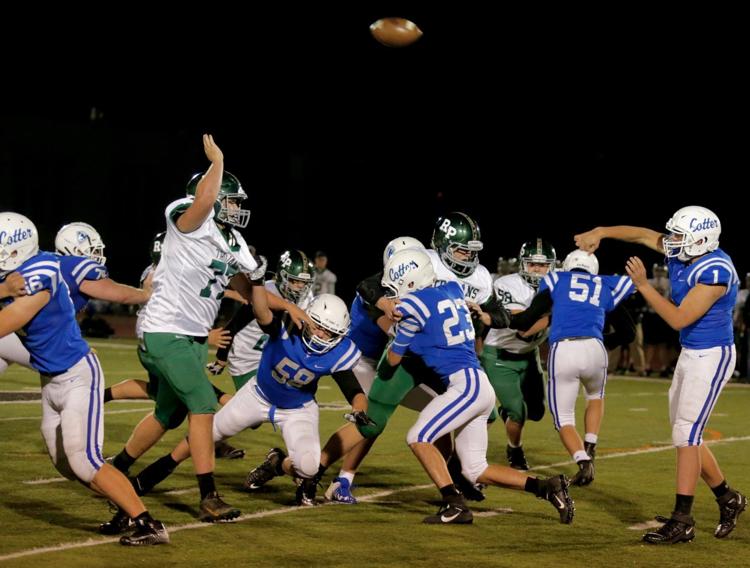 Photos: R-P football vs Cotter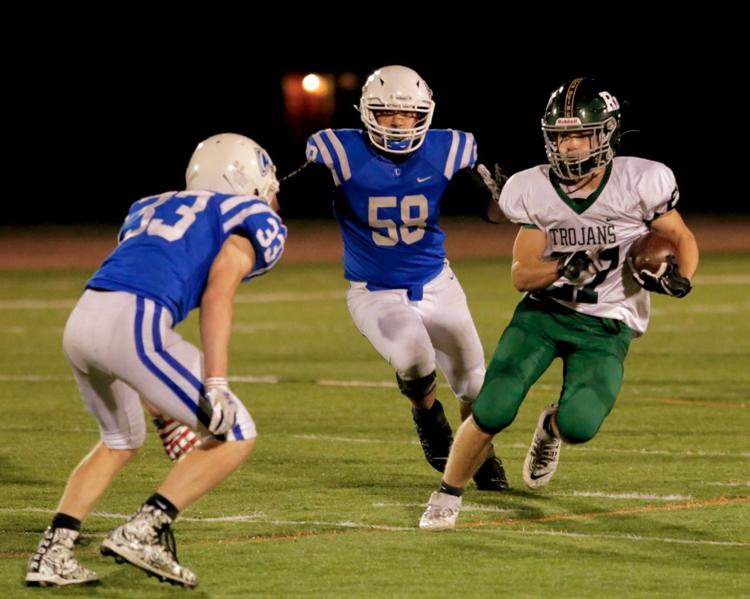 Photos: R-P football vs Cotter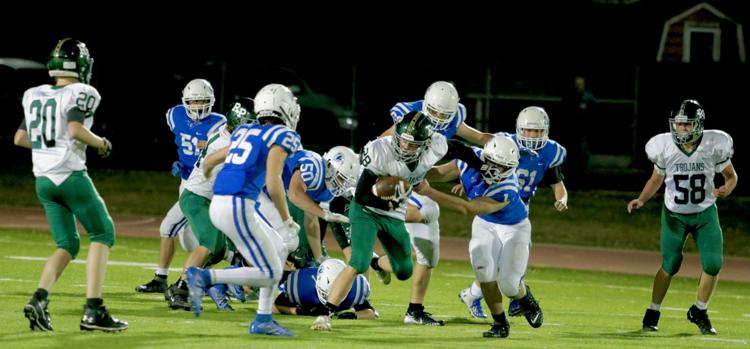 Photos: R-P football vs Cotter
Photos: R-P football vs Cotter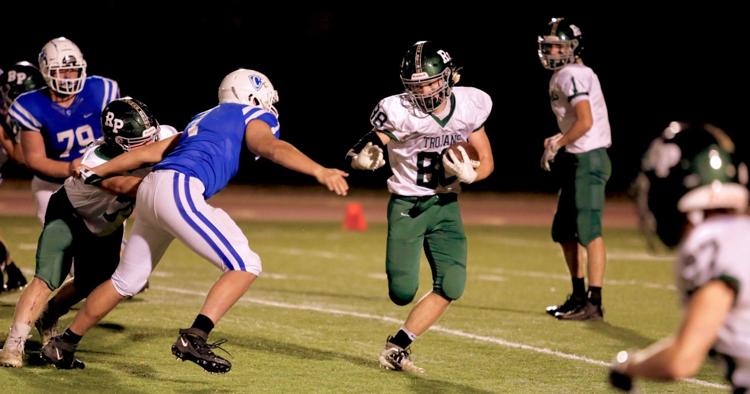 Photos: R-P football vs Cotter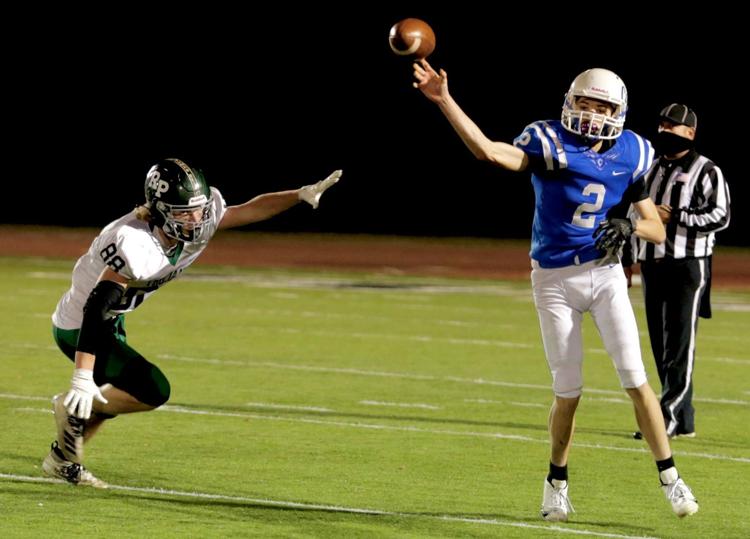 Photos: R-P football vs Cotter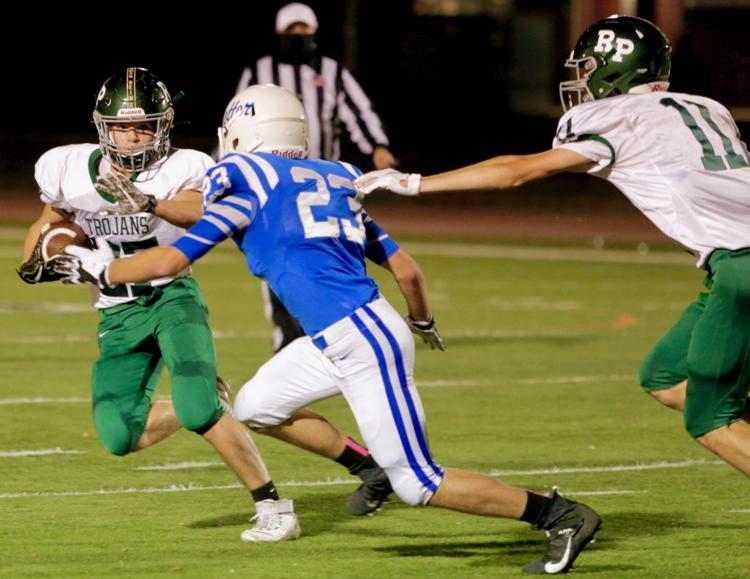 Photos: R-P football vs Cotter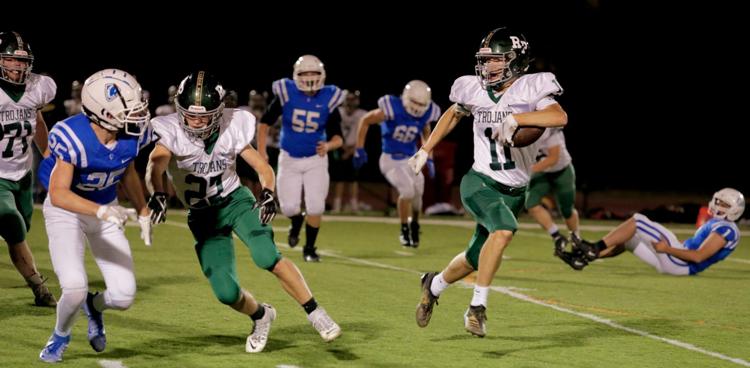 Photos: R-P football vs Cotter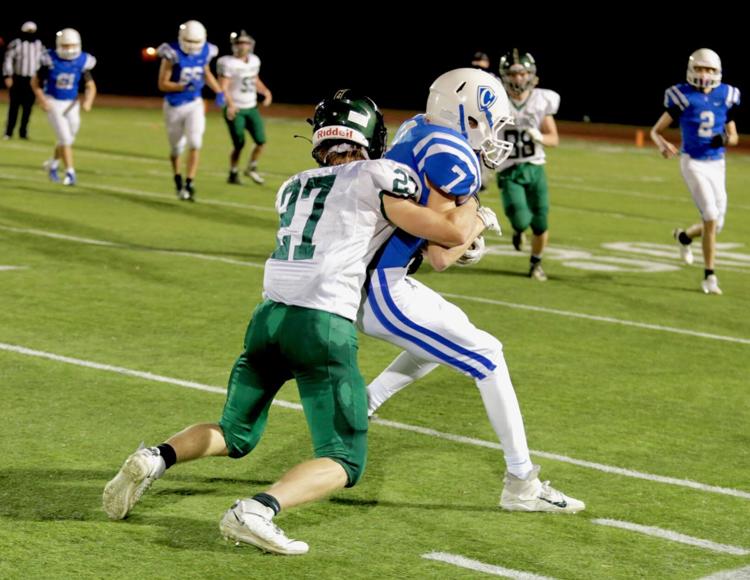 Photos: R-P football vs Cotter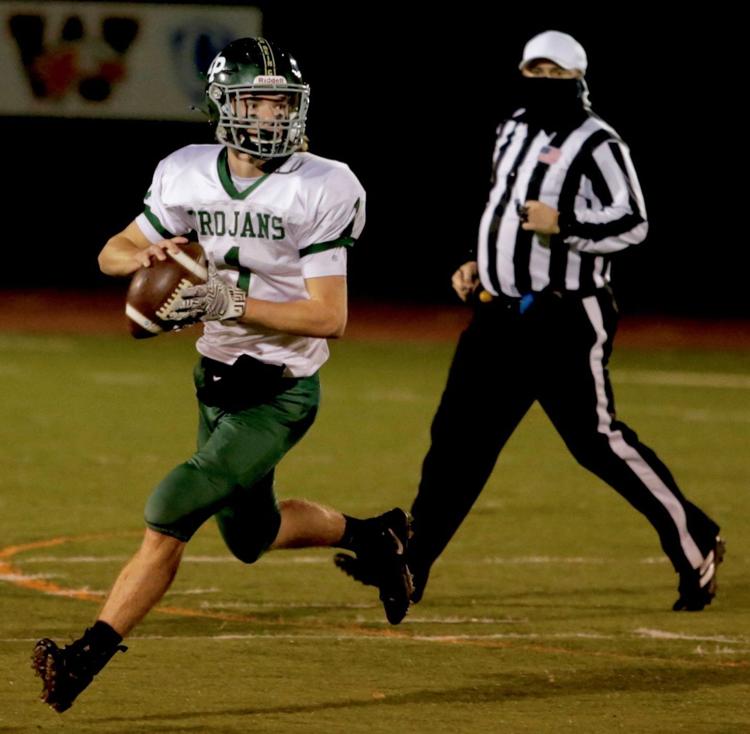 Photos: R-P football vs Cotter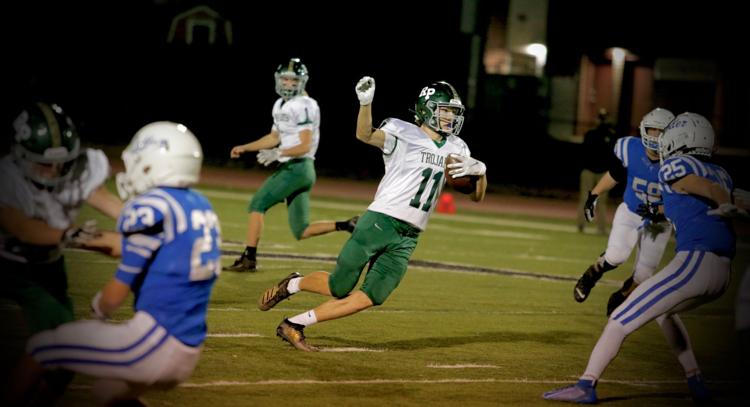 Photos: R-P football vs Cotter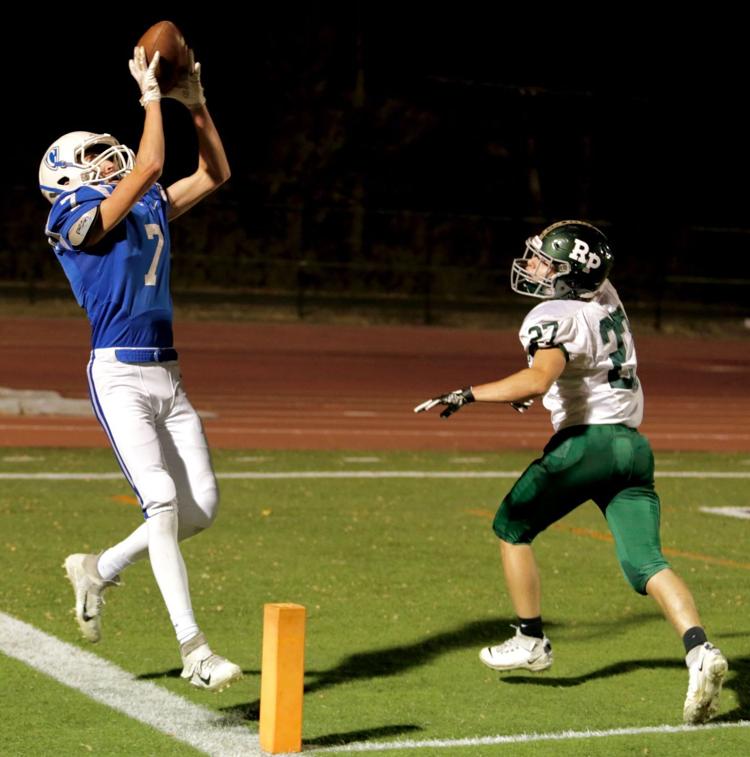 Photos: R-P football vs Cotter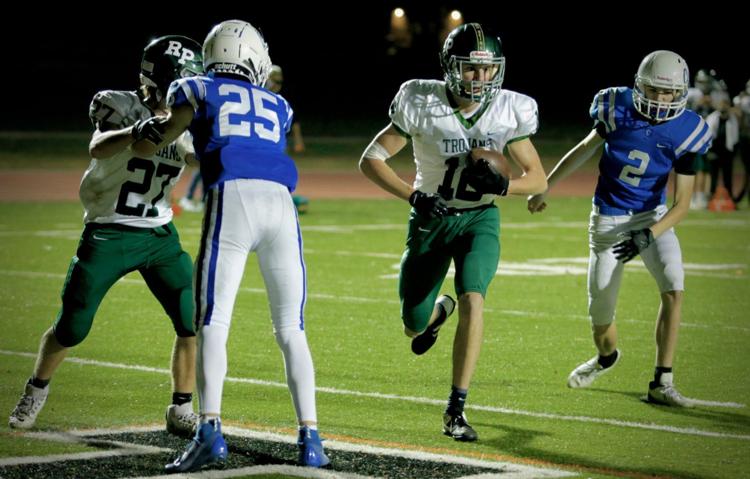 Get in the game with our Prep Sports Newsletter
Sent weekly directly to your inbox!