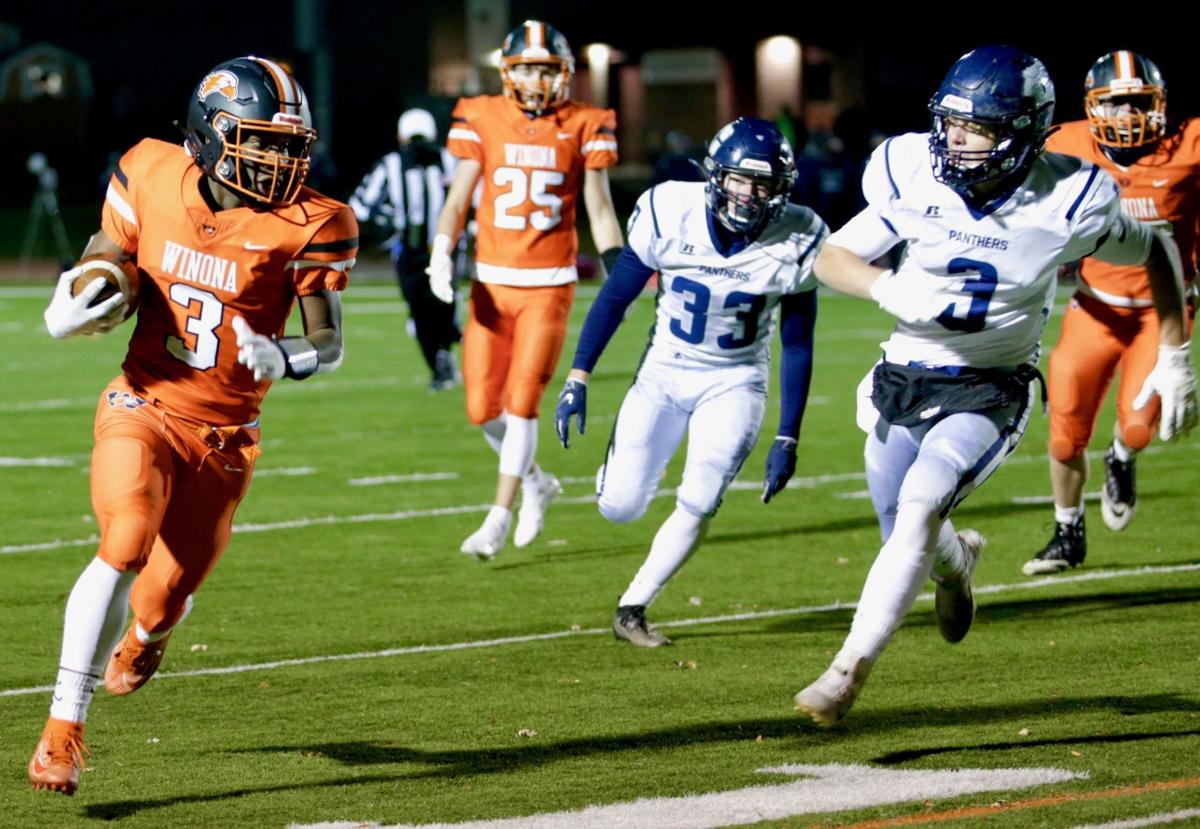 The past two seasons have collectively been a tale of two wildly different outcomes for the Winona High School football team.
Two years ago, the Winhawks, loaded with senior starters, once again found themselves at U.S. Bank Stadium, vying for a Minnesota State High School League Class AAAA championship with a berth in the state semifinals.
Last year, in a season entirely altered by the COVID-19 pandemic, Winona finished 2-6.
So where are the Winhawks now? Somewhere in between, perhaps?
There's obviously an ocean of middle ground between their two most recent finishes, but Winona coach John Cassellius is optimistic that this year's team — which opens its season at 7 p.m. Friday in Red Wing — is capable of reaching the same height that it achieved back in 2019.
That is now the standard of the Winona program.
"If we have things go well and stay healthy and have our guys continue to gel, I think we can be a team that's playing in a section championship and pushing for a chance to play at the Bank," said Cassellius, entering his 17th season at the helm with 81 career victories.
The Winhawks are certainly more experienced now than they were last season. Considering the number of seniors that they lost in 2019, many of whom finished their high school careers as three-year starters before elevating to the college level, there was always going to be a drop off of some kind in 2020, pandemic aside.
COVID-19 didn't help matters either, of course, with players throughout the season having to miss practice, workouts and even games due to quarantine protocols.
Even now, the Winhawks — like many other teams — are simply trying to rediscover the routine of a normal football season, as last year was anything but.
"COVID made it tough because you could only have so many kids in at a time," Cassellius said. "This summer we were able to get all our guys back in and lifting and doing stuff together as a team and sort of reestablishing what the expectations are, and even then, it's hard to do that in the summer. So this fall, that's going to be the continued mantra of like, 'Hey, this is practice, this is when you're supposed to be here. This is the weight room, this is when you're supposed to be here.' That kind of thing.
"Again, it's just about re-establishing some of that consistency stuff, but that's not just a Winona thing. If you talk to a lot of coaches, you'll probably hear how COVID changed things so much that it was kind of like hitting a reset button; not that the kids forgot how to be a part of a football team, but they did forget a little bit. So it's just about re-establishing those norms, and our guys are doing a great job."
On the field, the Winhawks return 12 starters from last season — six seniors and six juniors — a marked improvement from where they were a year ago. Cassellius said he will have a fair amount of underclassmen rotating in, as well.
Senior quarterback Jacob Heftman is back under center for Winona having passed for 716 yards and five touchdowns as a junior last season. Senior Tommy Modjeski — a three-year starter on defense — is also back as one of Heftman's primary targets in the passing game, joined by senior receiver Ben Rustad and junior Mason Langowski.
Junior Dominic Davis is now entering his second season as the Winhawks' starting tailback. He rushed for a 308 yards and two touchdowns during an abbreviated 2020 campaign. Heftman can also run, as he added 76 rushing yards and two touchdowns of his own last season.
Up front, seniors Graham Engrav and Brayden McDevitt are set to anchor Winona's offensive line, as will junior Wesley Woolen, who at times started as a freshman during Winona's 2019 state-tournament run. Junior linebacker Bryan Cassellius was also a freshman starter on that 2019 team.
Despite being inexperienced in some areas, the Winhawks do indeed have shades of the same experience level that they've enjoyed in the past. They simply need their "dudes" to be dudes, and they need their underclassmen to rise to the occasion.
"Being 'the dude' is different than being out there with the dudes," John Cassellius said. "I think we've got some talented kids coming back. We've also got some kids that are going to have to step up, as well.
"I feel like just with some of the guys we have coming back, I think they've put in the time and put in the work. Our section has got some pretty good teams in it, but I just think that our guys believe that they can win football games, and they're used to just finding a way and they've seen that happen. So now it's just about us being able to keep that going."
Photos: Winhawks win season opener against Austin
Photos: WSHS Football vs Austin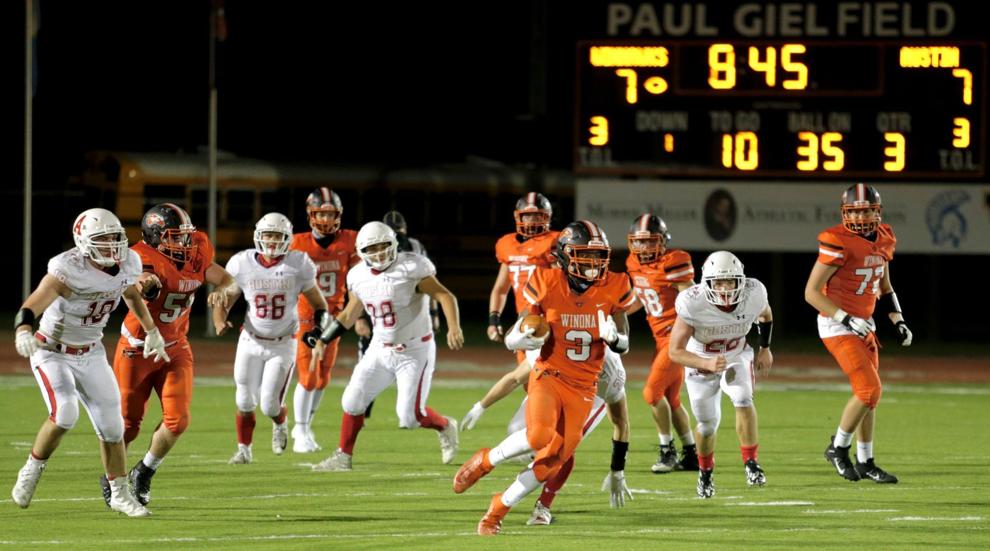 Photos: WSHS Football vs Austin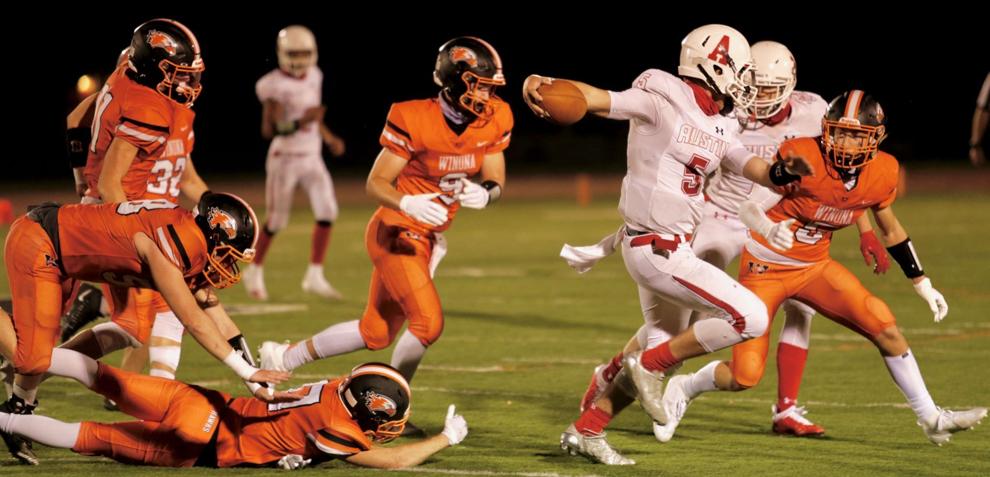 Photos: WSHS Football vs Austin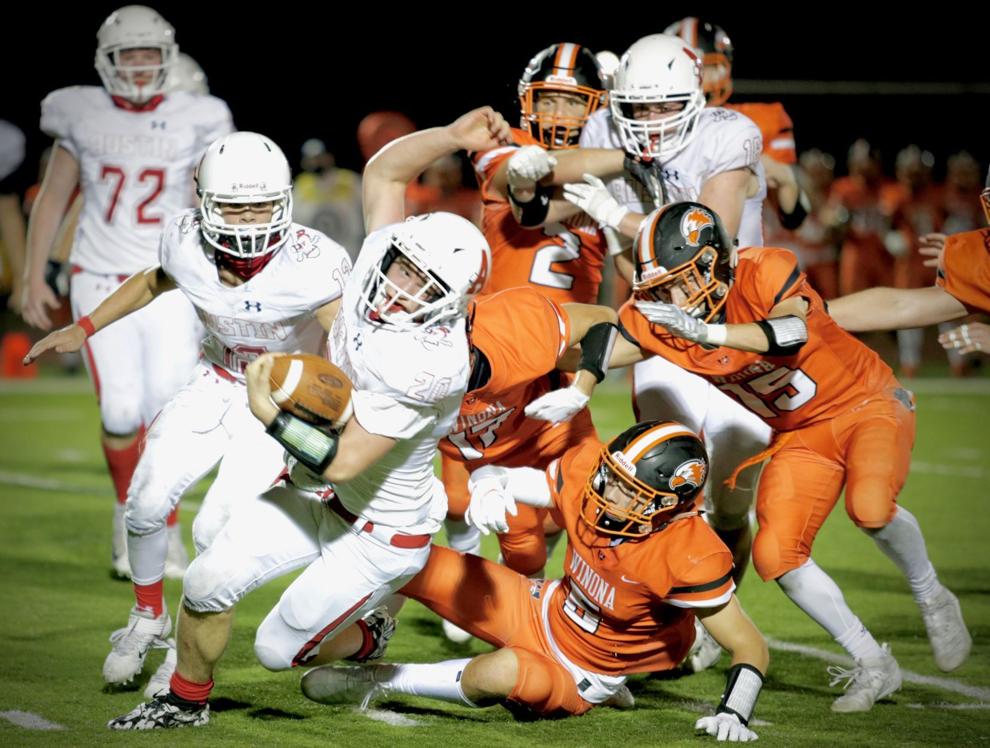 Photos: WSHS Football vs Austin
Photos: WSHS Football vs Austin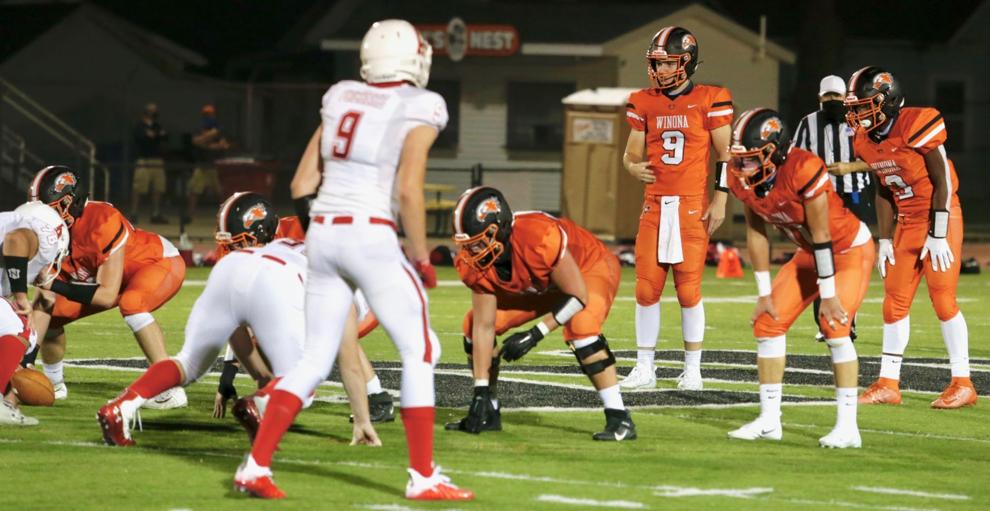 Photos: WSHS Football vs Austin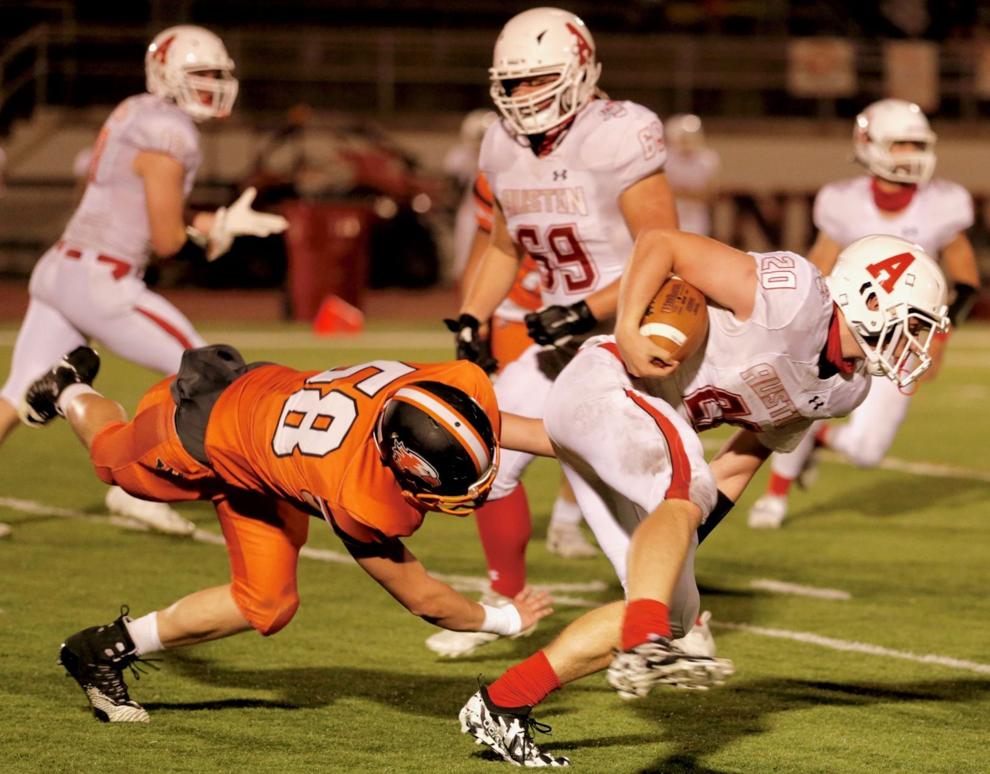 Photos: WSHS Football vs Austin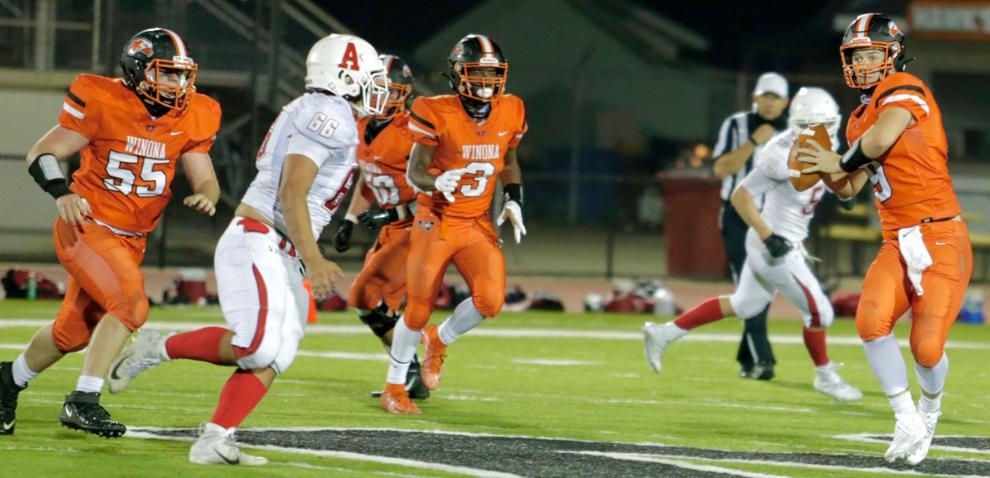 Photos: WSHS Football vs Austin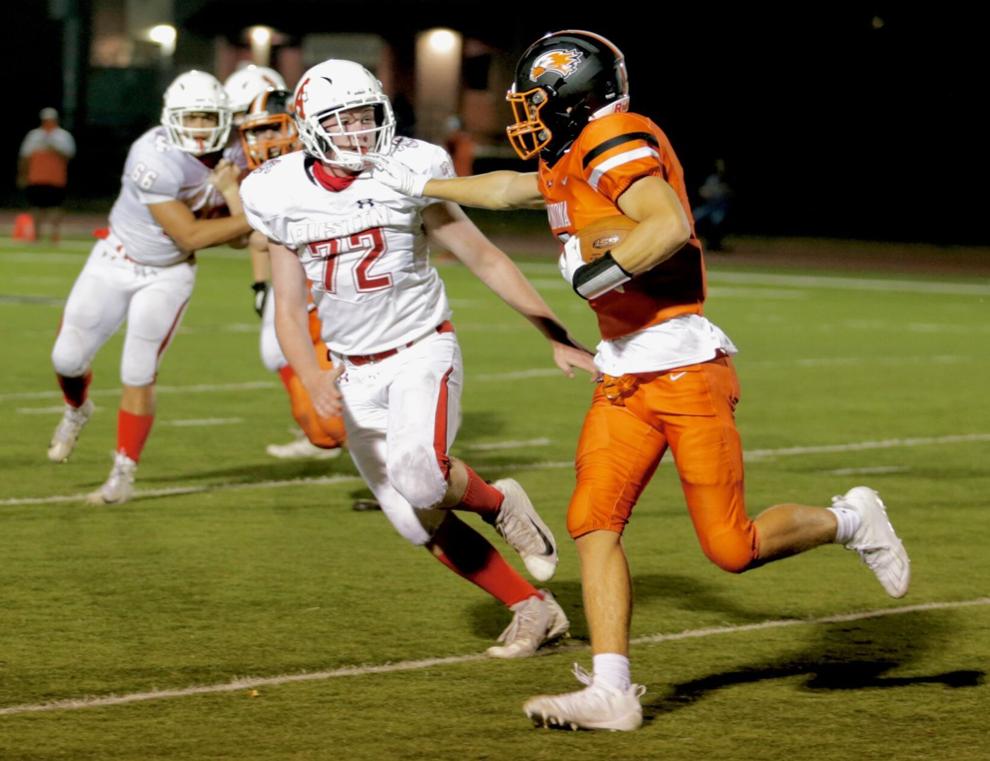 Photos: WSHS Football vs Austin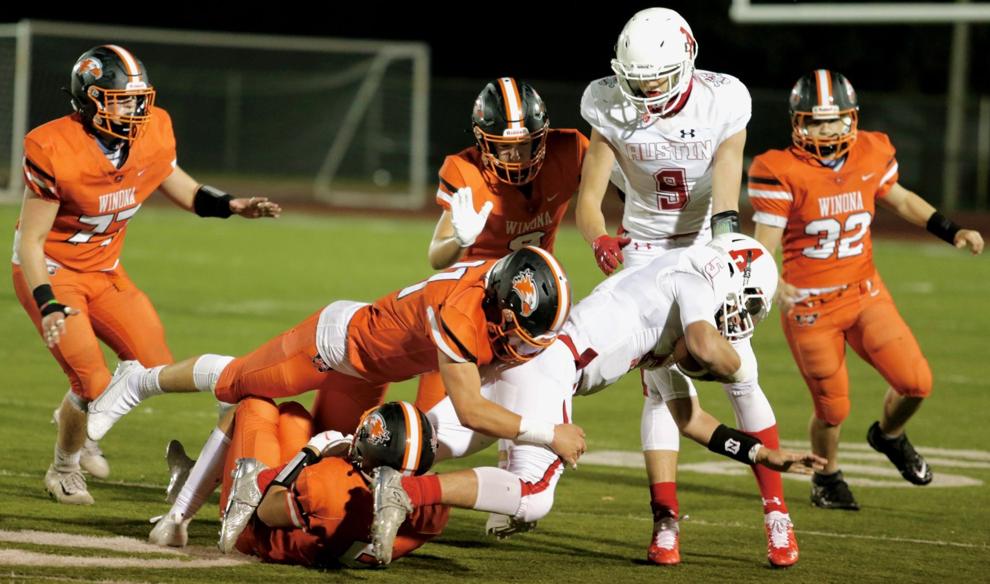 Photos: WSHS Football vs Austin