Rushford-Peterson struggled to string hits together against Spring Grove ace Carter Bratland as the Lions defeated the Trojans 6-0 in the second round of the Sectin 1A baseball tournament on Saturday at Loughrey Field at Winona State.
Bratland racked up 14 strikeouts and allowed three hits and three walks in a complete-game shutout. He struck out every batter in the R-P lineup at least once and four of them at least twice.
Carter Weidemann had two of the Trojans' three hits, while Nolan Mueller had the other.
The Lions opened the scoring with two runs in the second inning, added three in the fourth and one in the fifth.
Bratland was 3-for-3 for the Lions with a run, while Peterson was 2-for-3 with two runs and an RBI.
Mueller pitched a complete game for R-P, allowing six runs on eight hits and striking out 11 batters while walking one.
The Trojans play Wabasha-Kellogg in the loser's bracket of the double-elimination tournament at 3 p.m. Tuesday back at Loughrey Field.
RP Baseball Vs Spring Grove
RP Baseball vs Spring Grove 1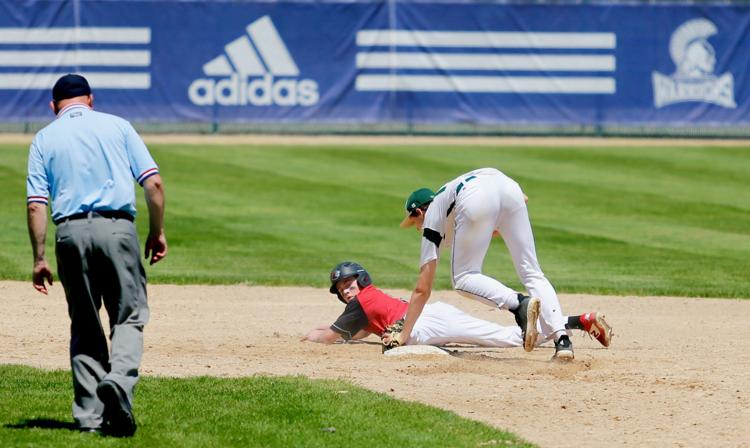 RP Baseball vs Spring Grove 2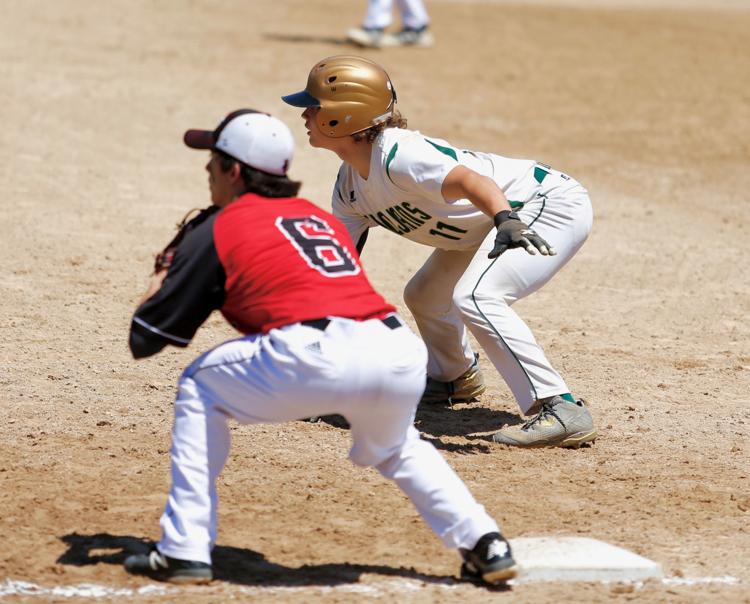 RP Baseball vs Spring Grove 3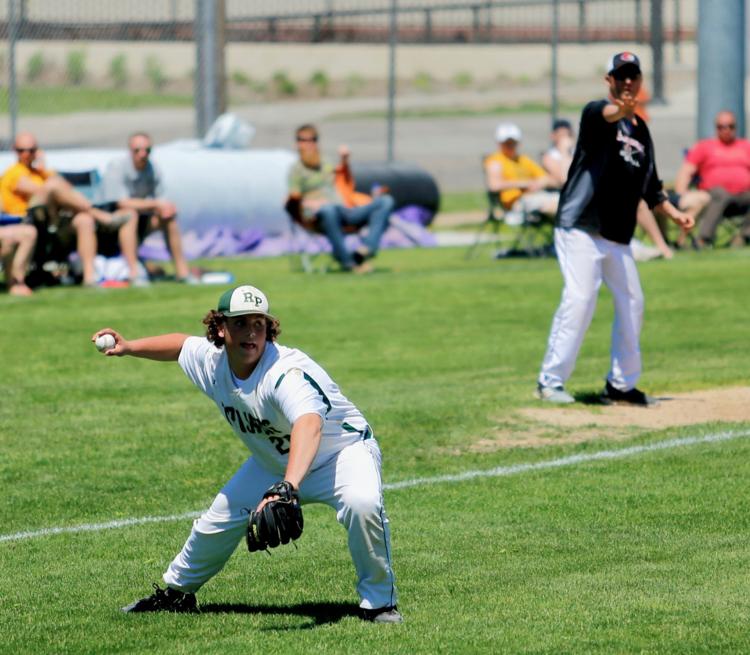 RP Baseball vs Spring Grove 4
RP Baseball vs Spring Grove 5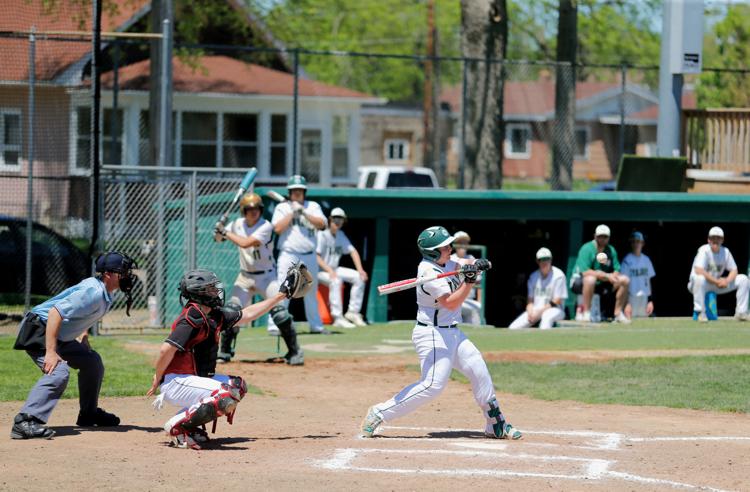 RP Baseball vs Spring Grove 6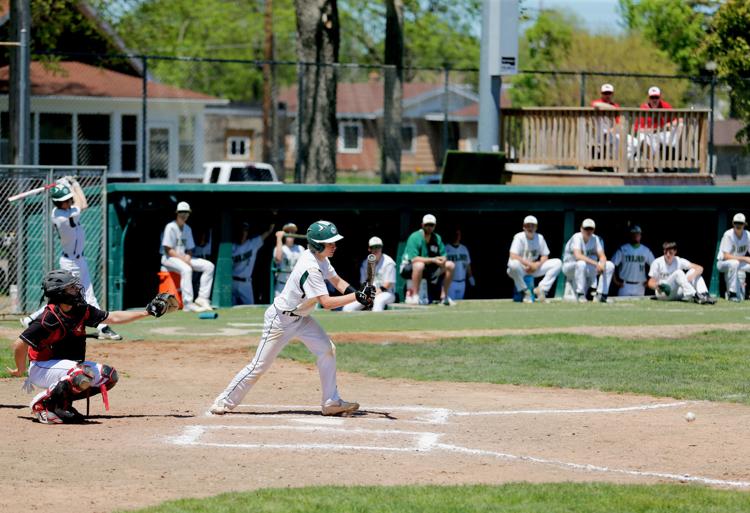 RP Baseball vs Spring Grove 7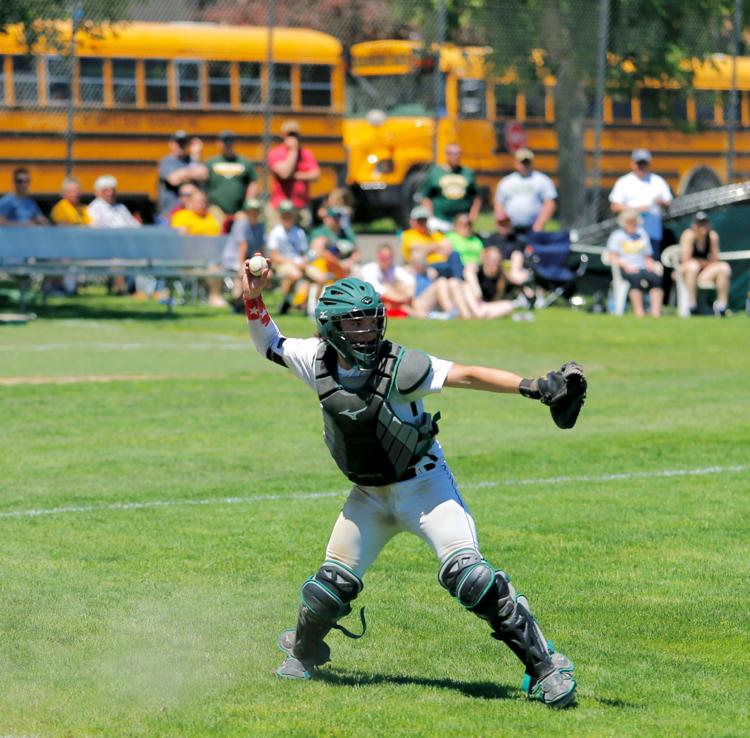 RP Baseball vs Spring Grove 8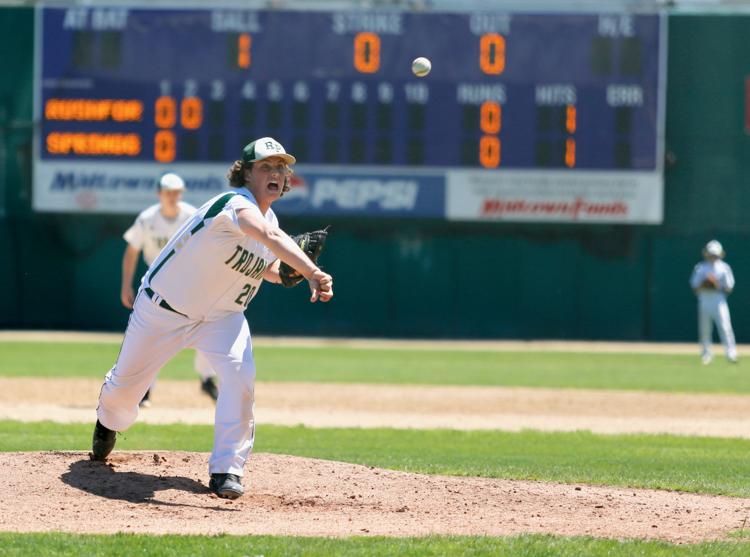 R-P v. Houston 01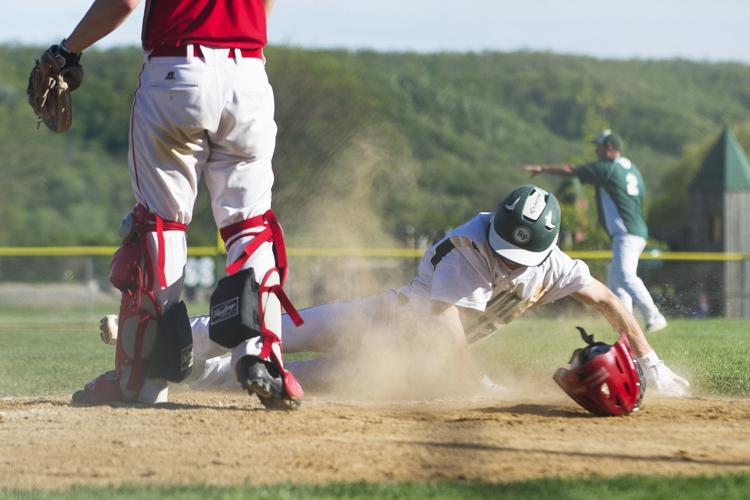 R-P v. Houston 02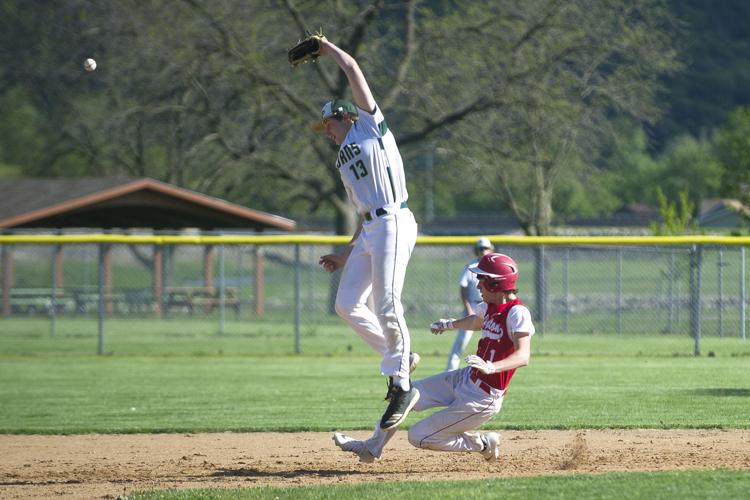 R-P v. Houston 03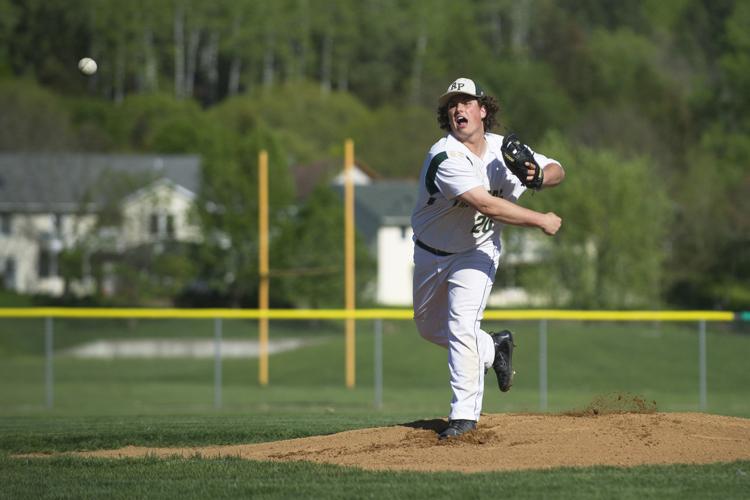 R-P v. Houston 04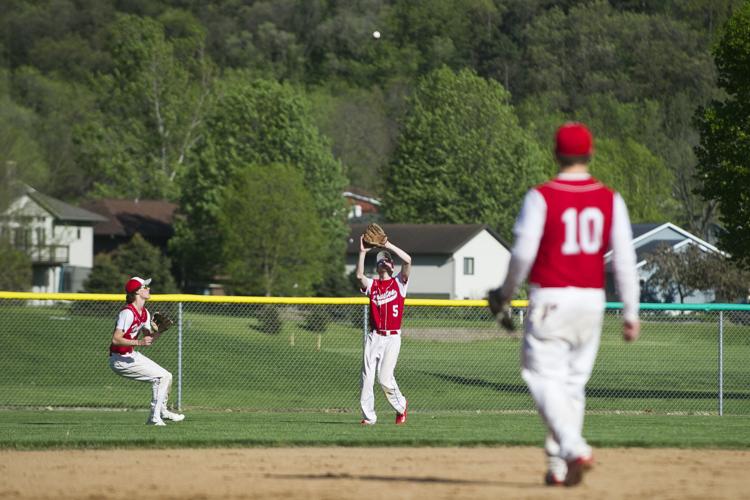 R-P v. Houston 05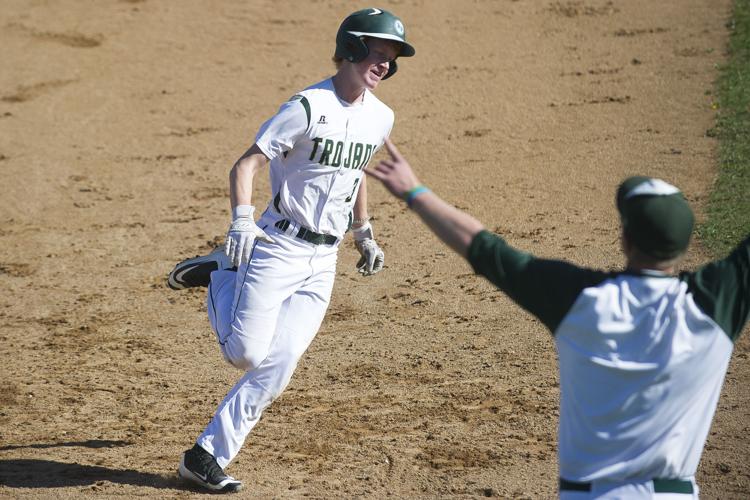 R-P v. Houston 06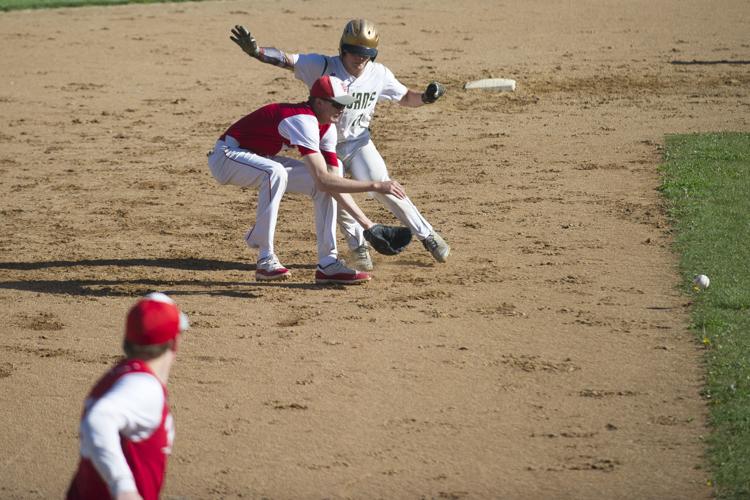 R-P v. Houston 07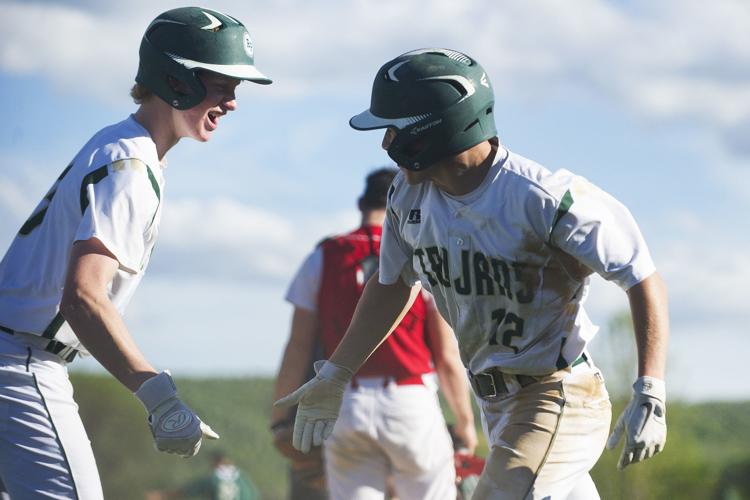 R-P v. Houston 08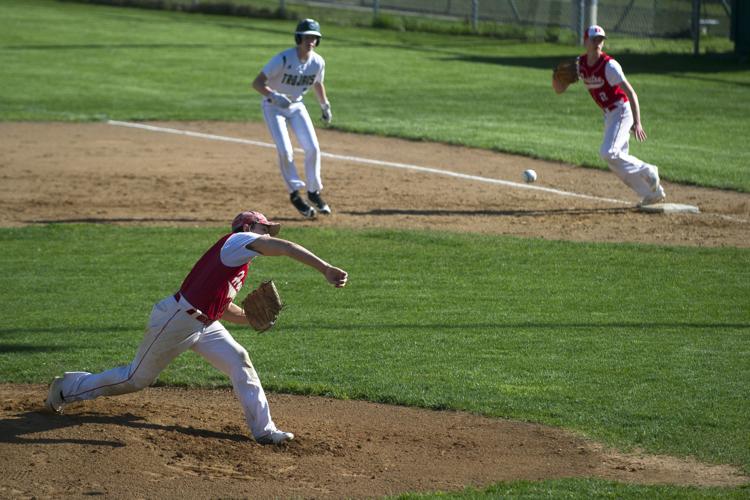 R-P v. Houston 09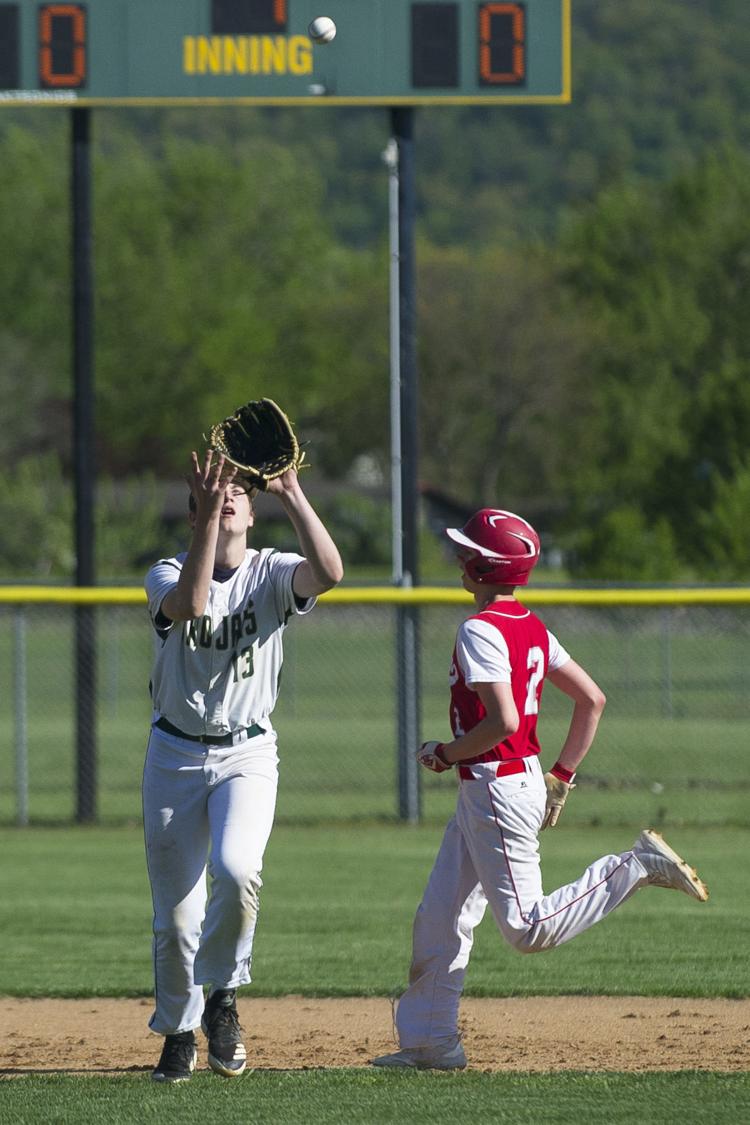 R-P v. Houston 10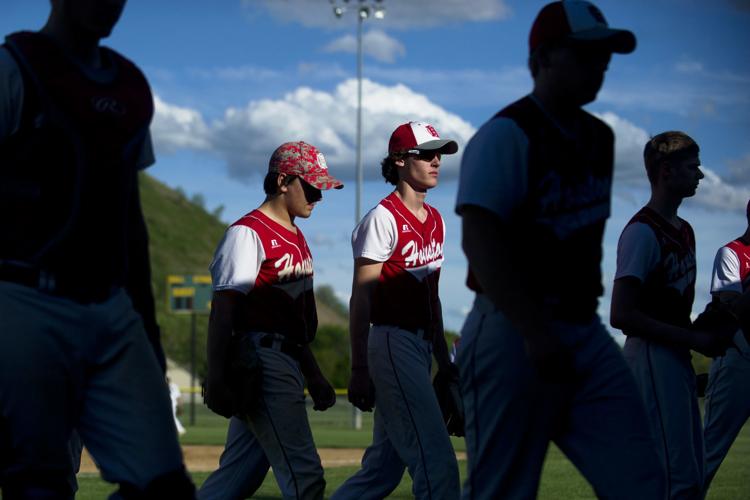 R-P v. Houston 11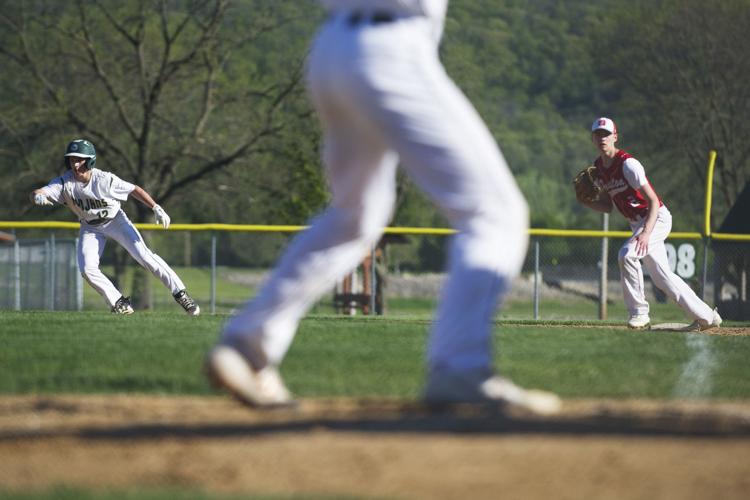 R-P v. Houston 12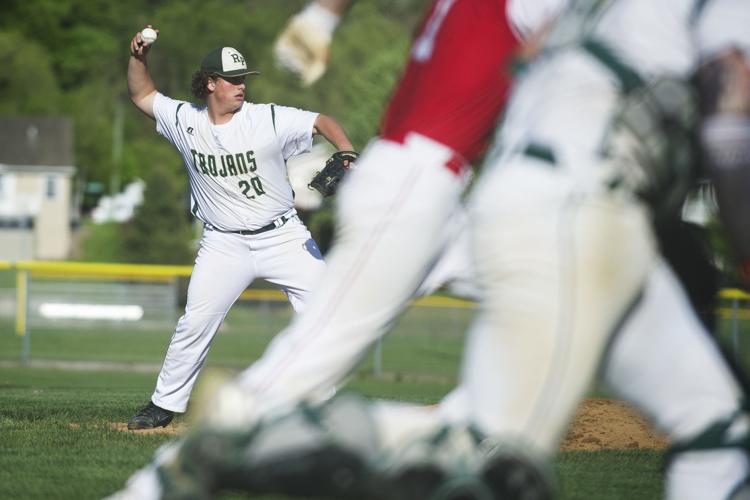 Cotter v. R-P 01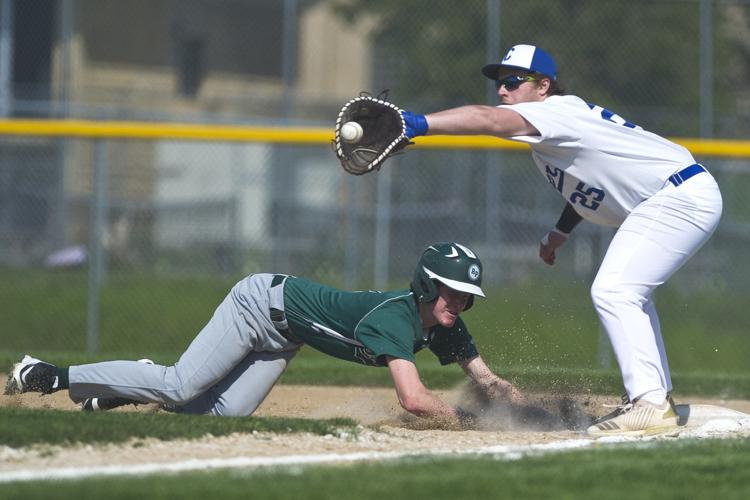 Cotter v. R-P 02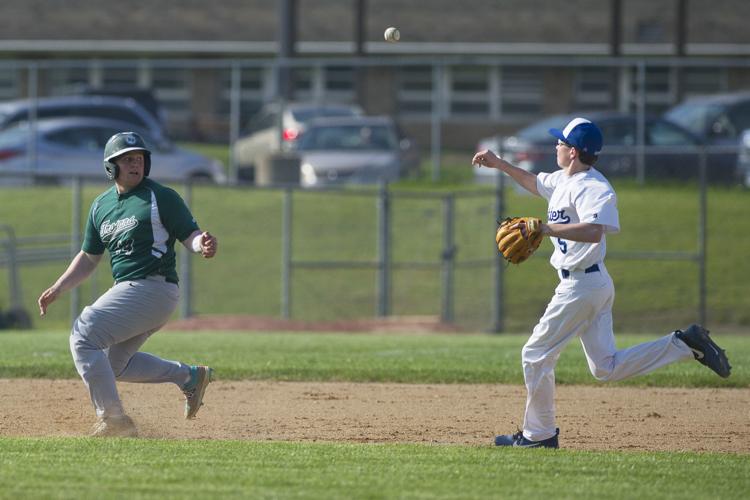 Cotter v. R-P 03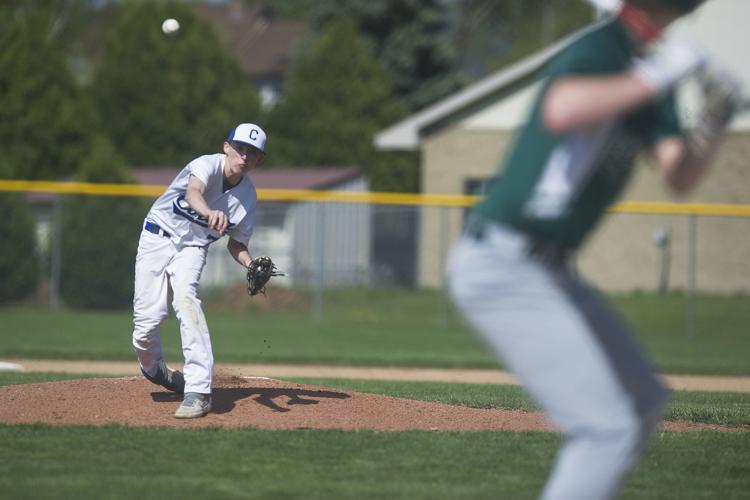 Cotter v. R-P 04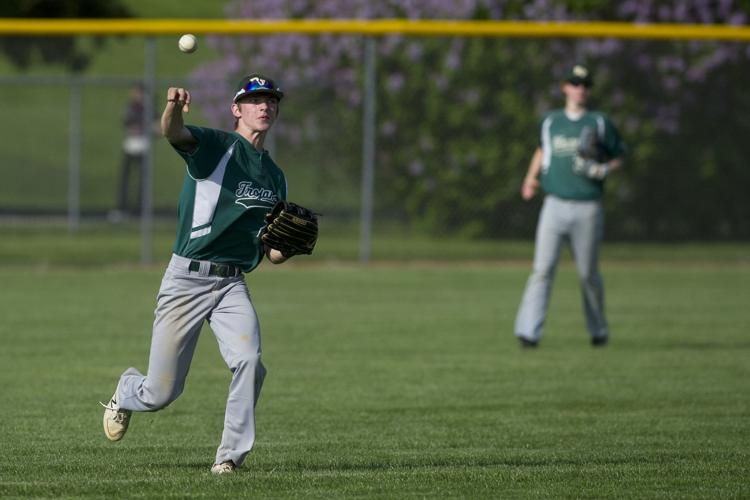 Cotter v. R-P 05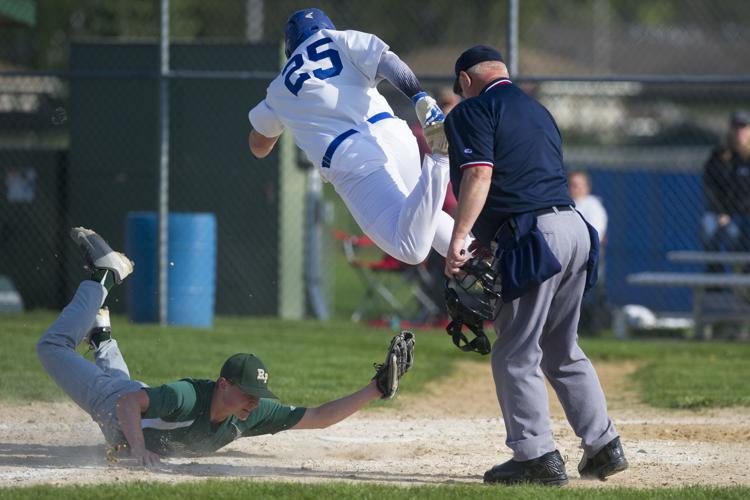 Cotter v. R-P 06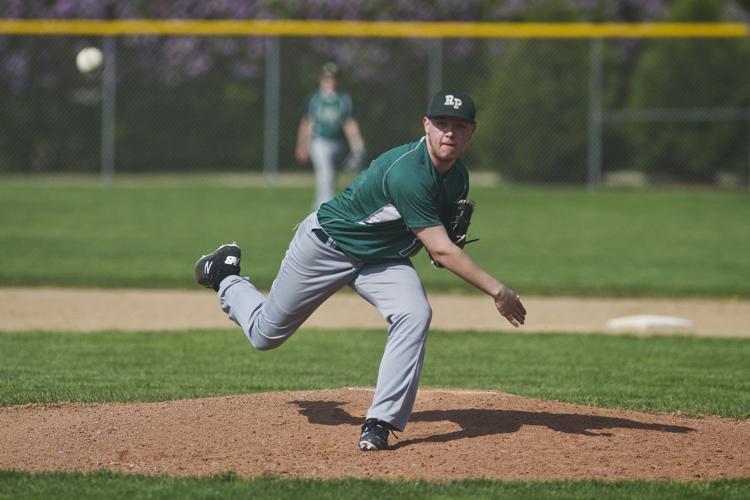 Cotter v. R-P 07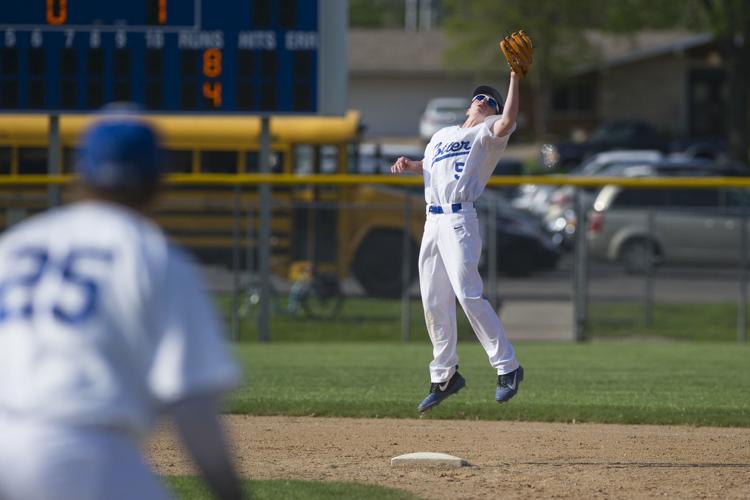 Cotter v. R-P 08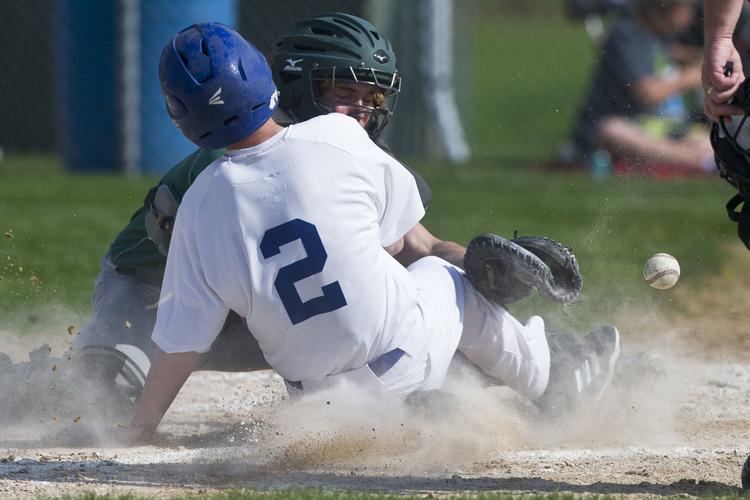 Cotter v. R-P 09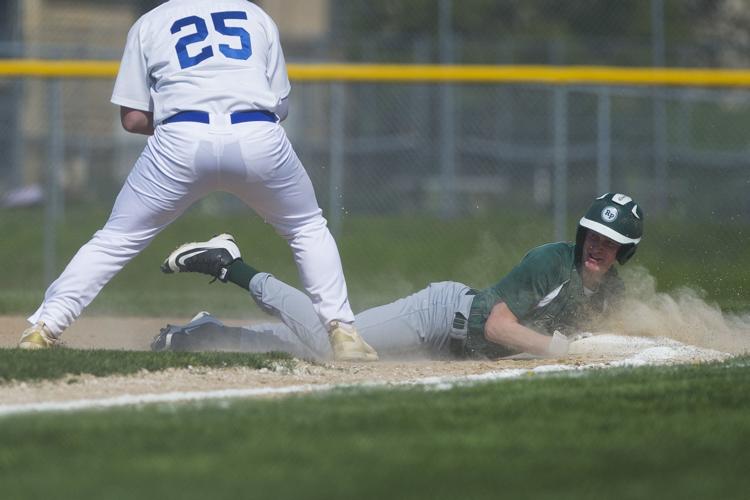 Cotter v. R-P 10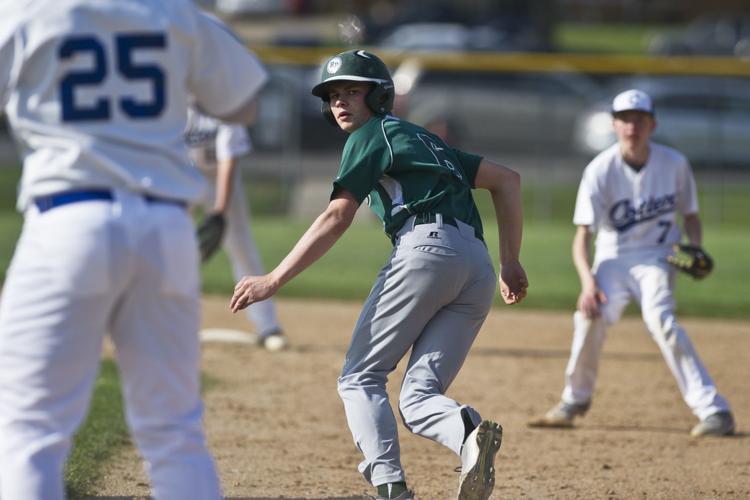 Cotter v. R-P 11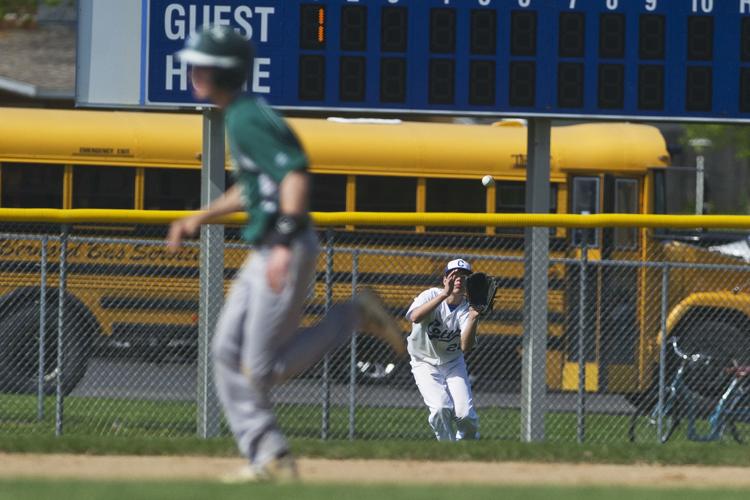 Cotter v. R-P 12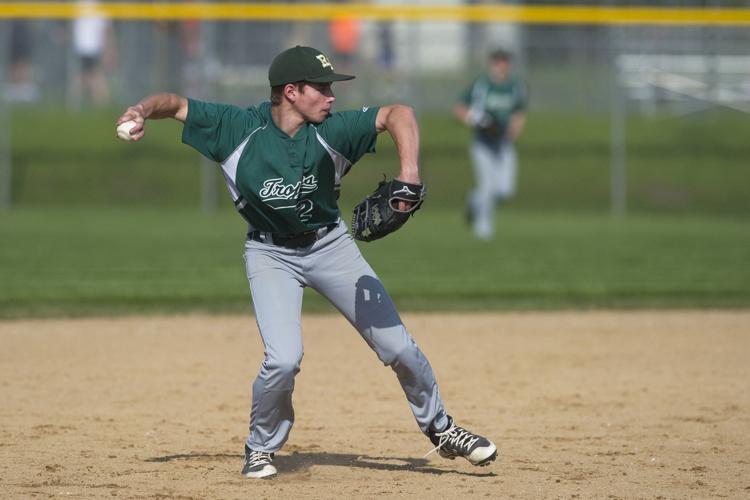 RP BBB Vs Randolph
RP BBB vs Randolph 1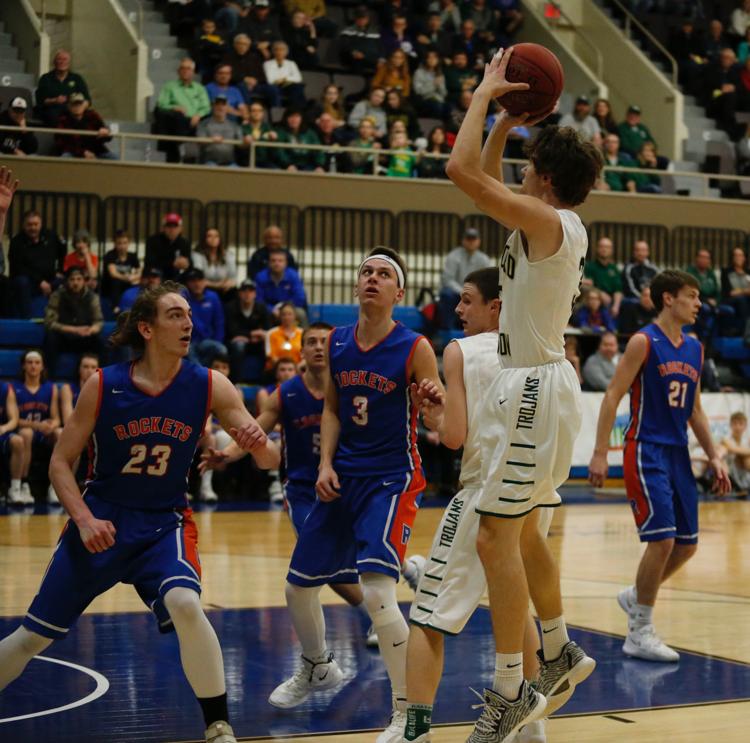 RP BBB vs Randolph 2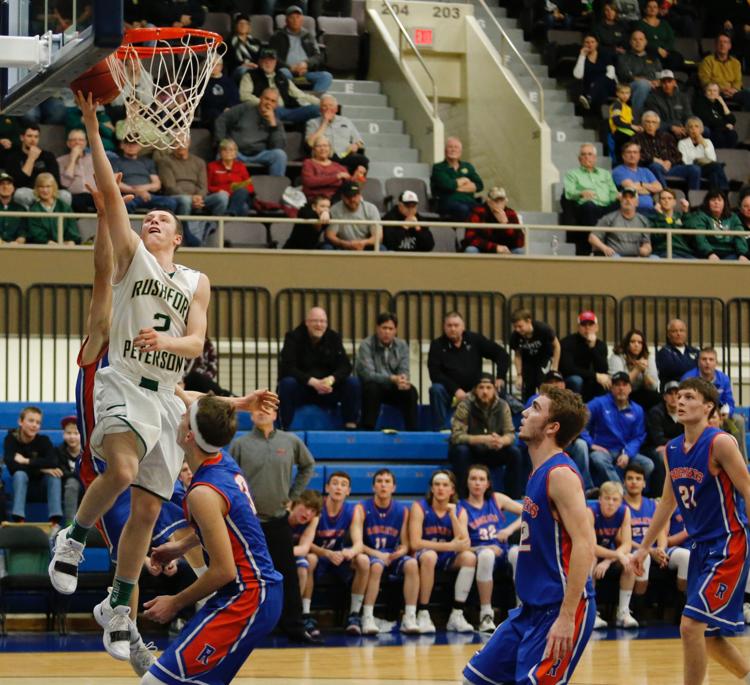 RP BBB vs Randolph 3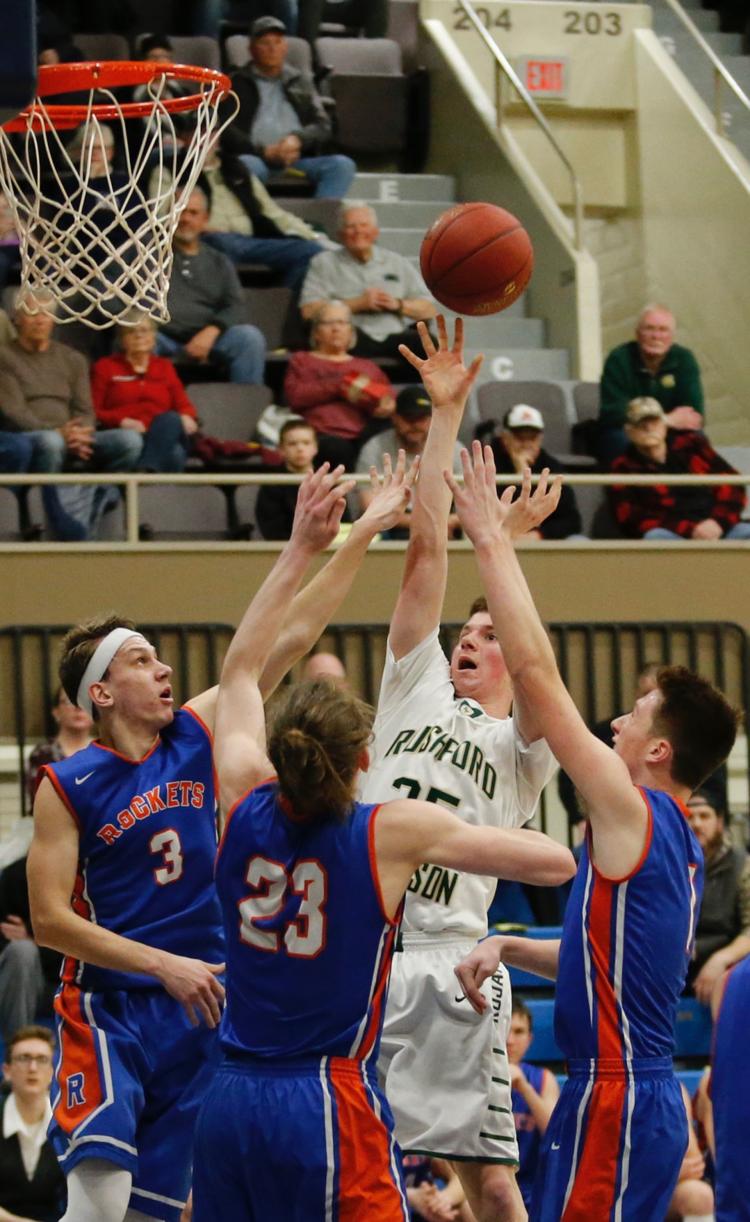 RP BBB vs Randolph 4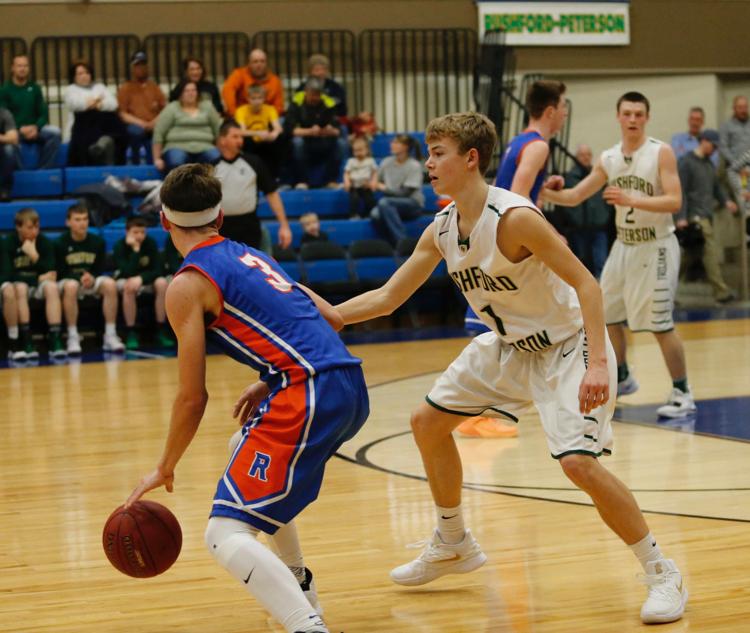 RP BBB vs Randolph 5
RP BBB vs Randolph 6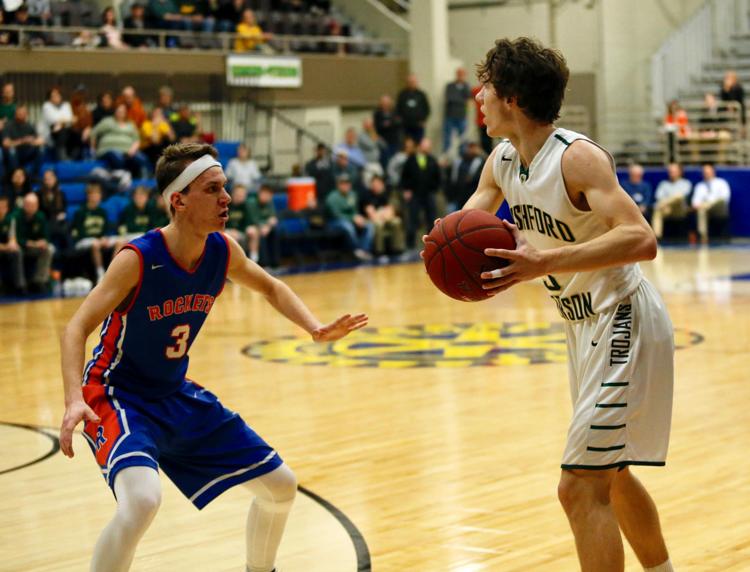 RP BBB vs Randolph 7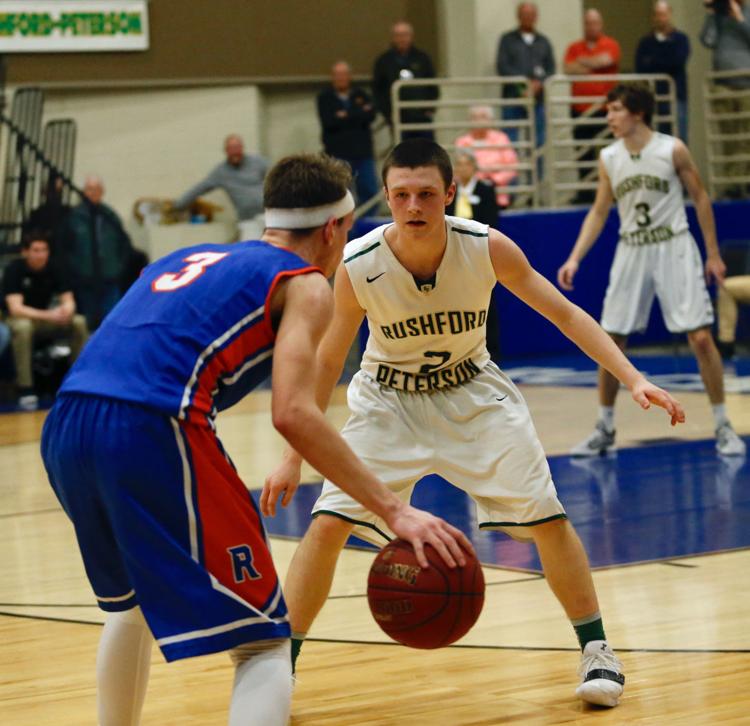 RP BBB vs Randolph 8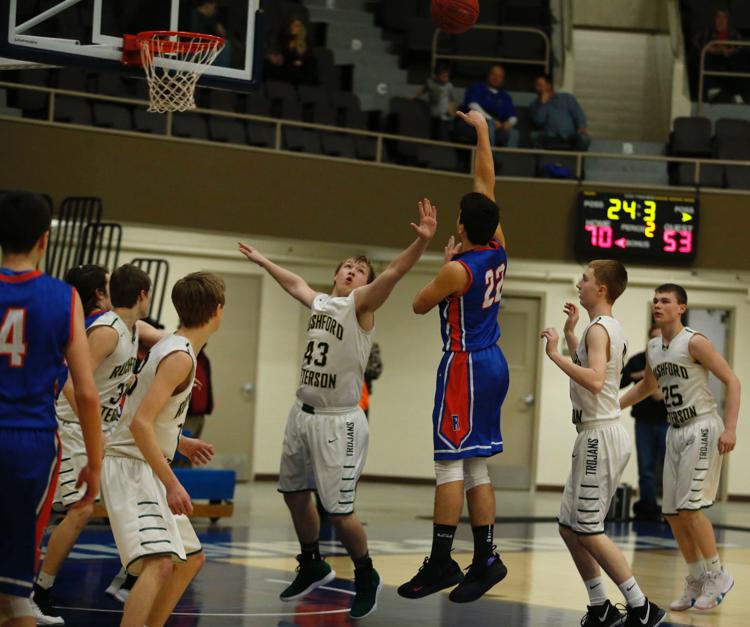 RP BBB vs Randolph 9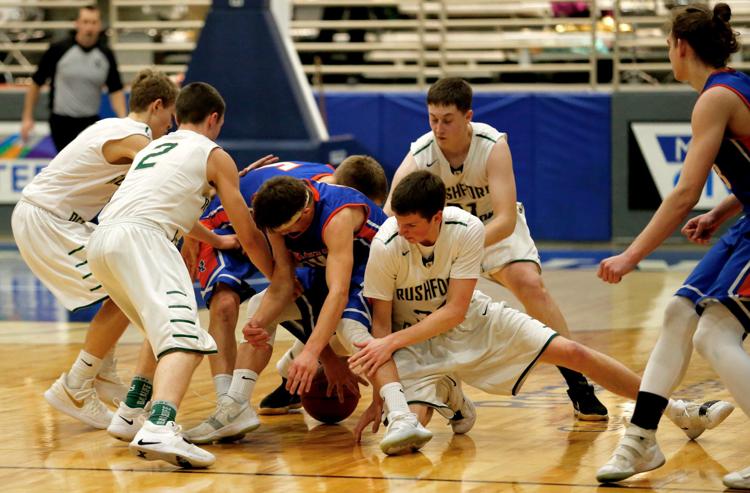 RP BBB vs Randolph 10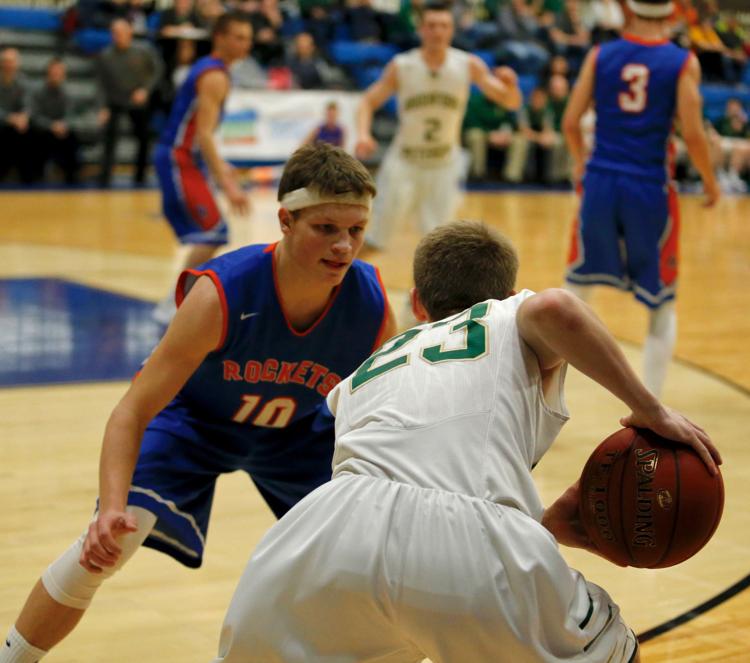 RP BBB vs Randolph 11
RP BBB vs Randolph 12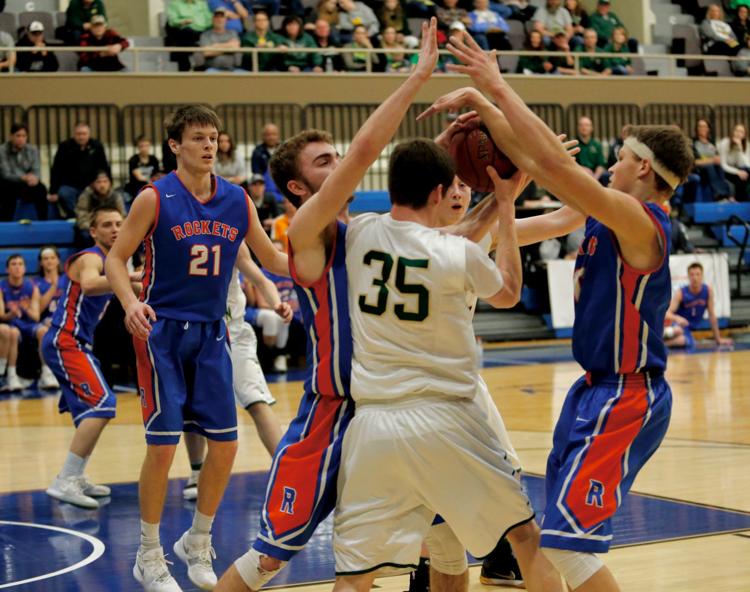 RP BBB vs Randolph 13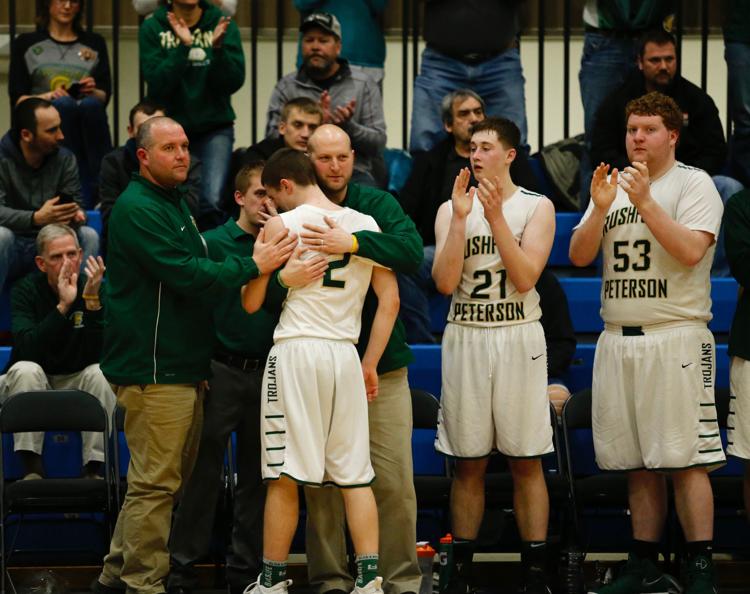 RP BBB Tournament Game Vs Southland
RP BBB vs Southland Tournament 1
RP BBB vs Southland Tournament 2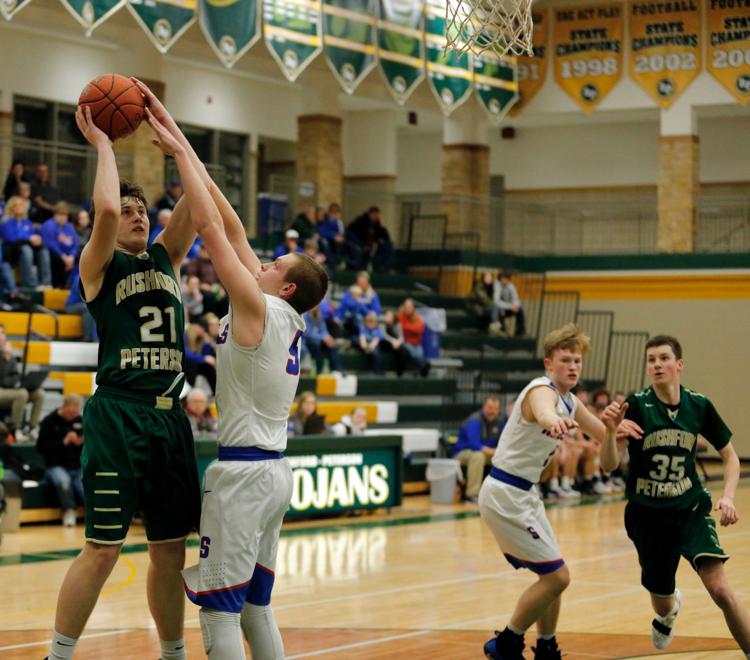 RP BBB vs Southland Tournament 3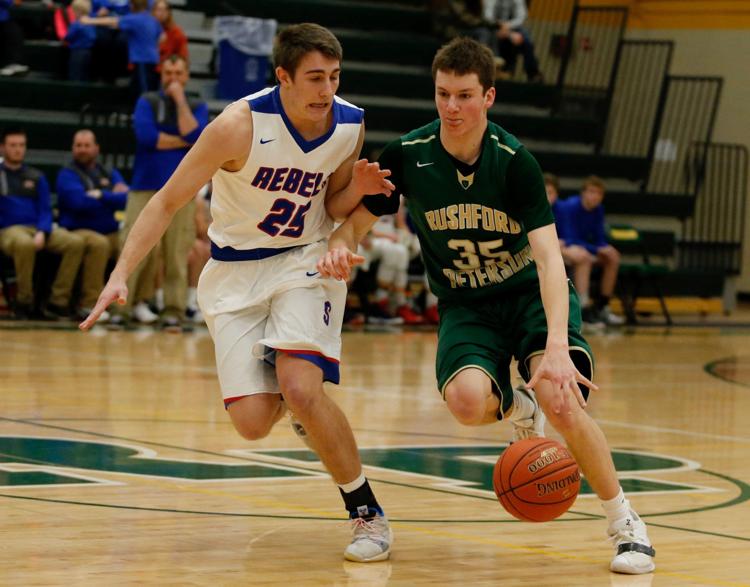 RP BBB vs Southland Tournament 4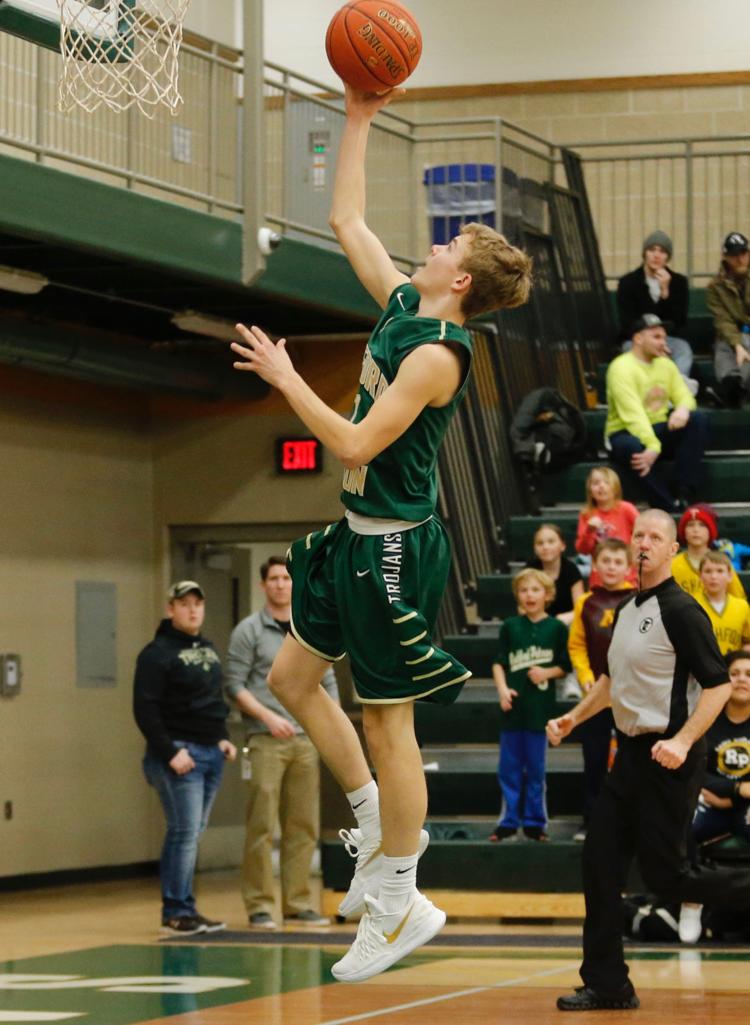 RP BBB vs Southland Tournament 5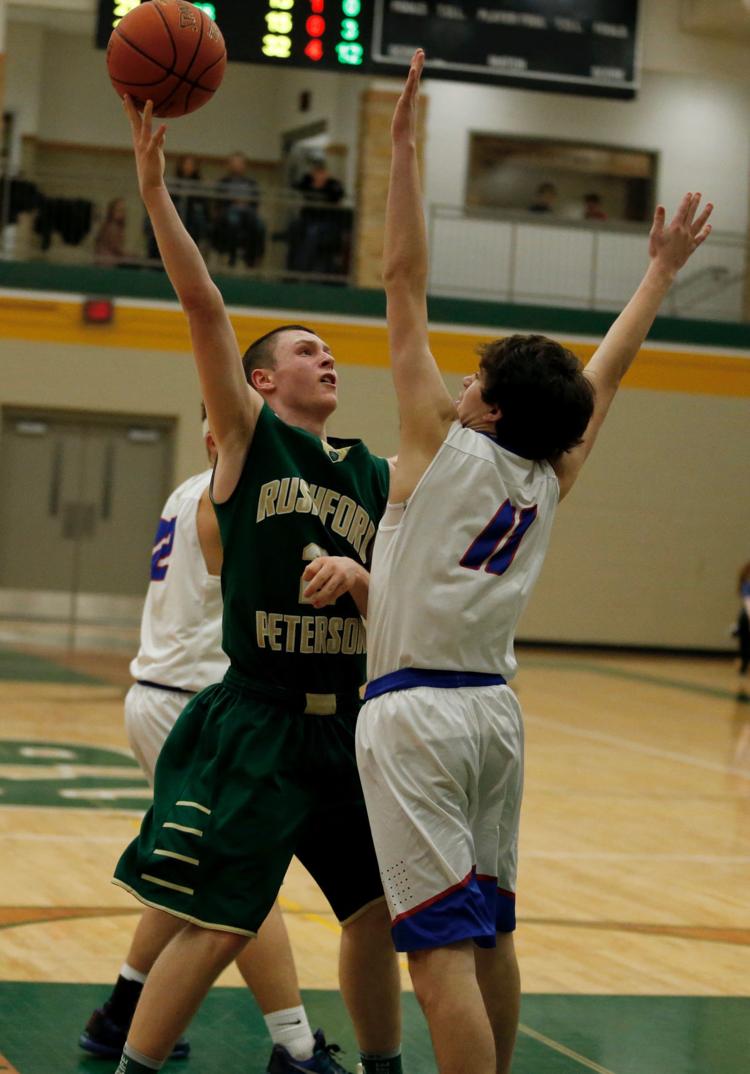 RP BBB vs Southland Tournament 6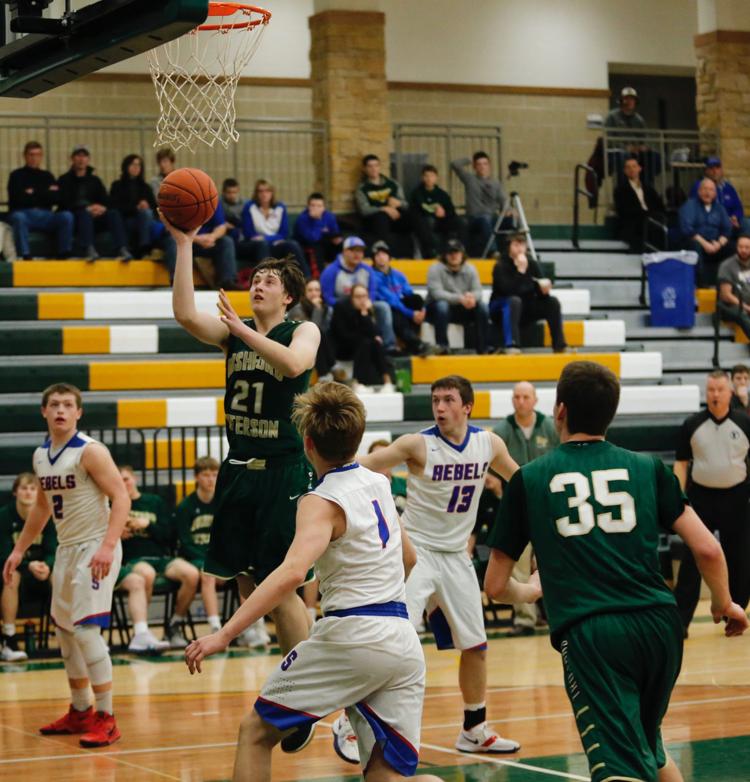 RP BBB vs Southland Tournament 7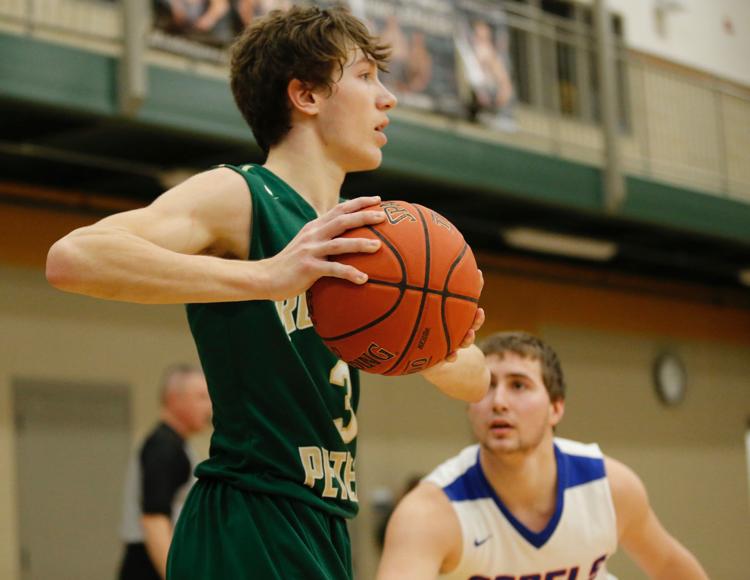 RP BBB vs Southland Tournament 8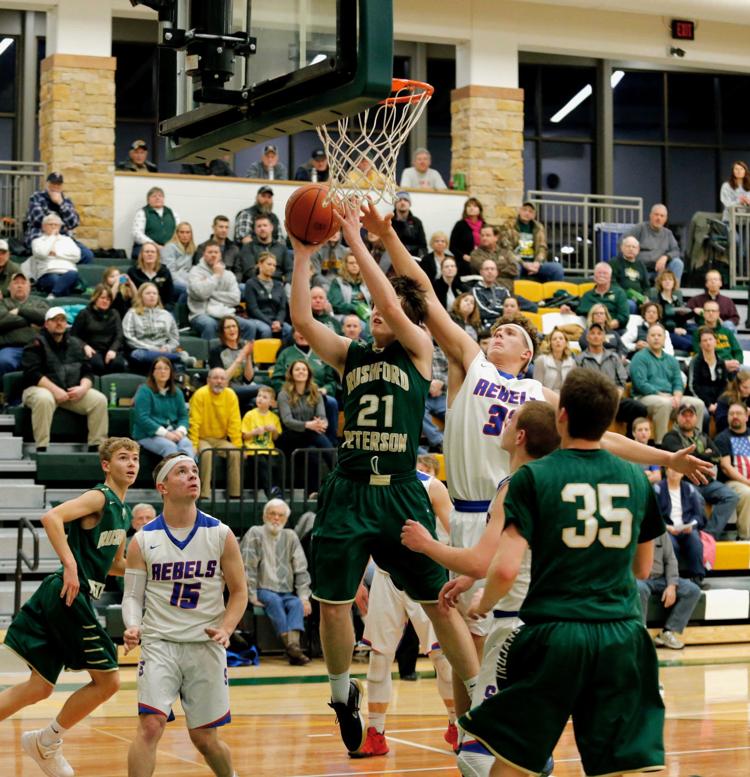 RP BBB vs Southland Tournament 9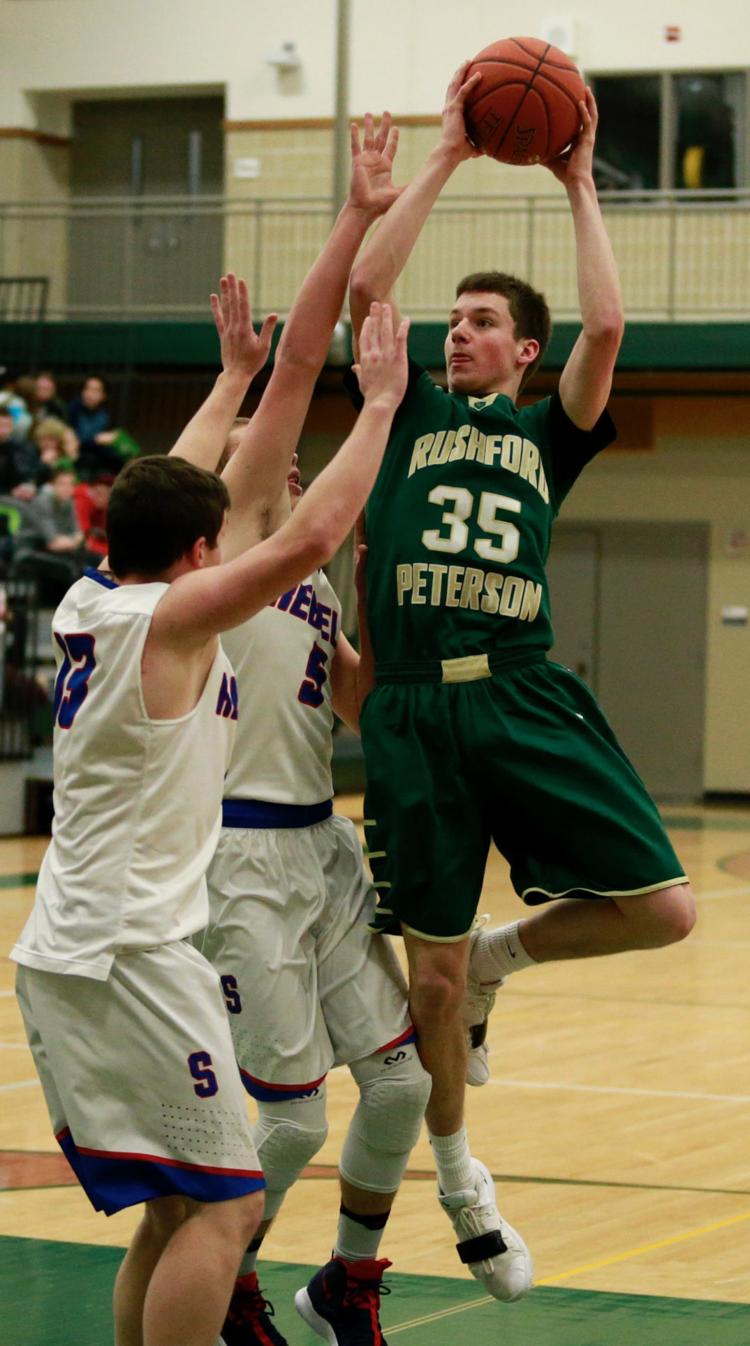 RP BBB vs Southland Tournament 10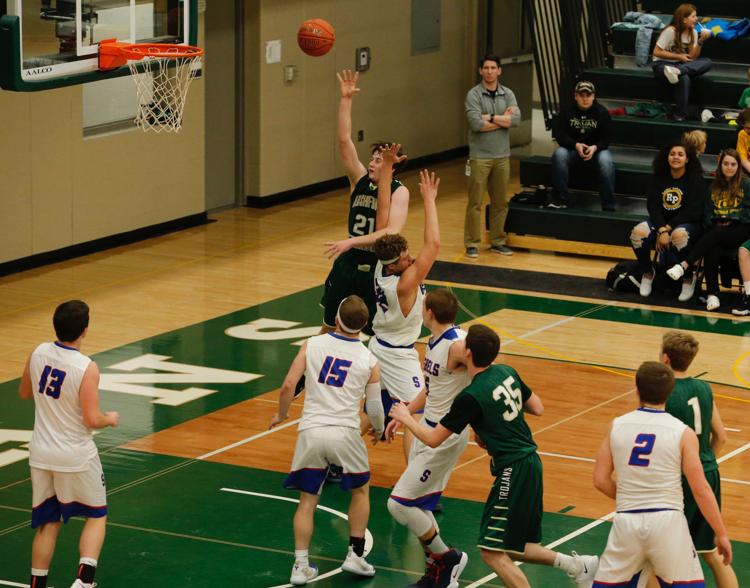 RP BBB vs Southland Tournament 11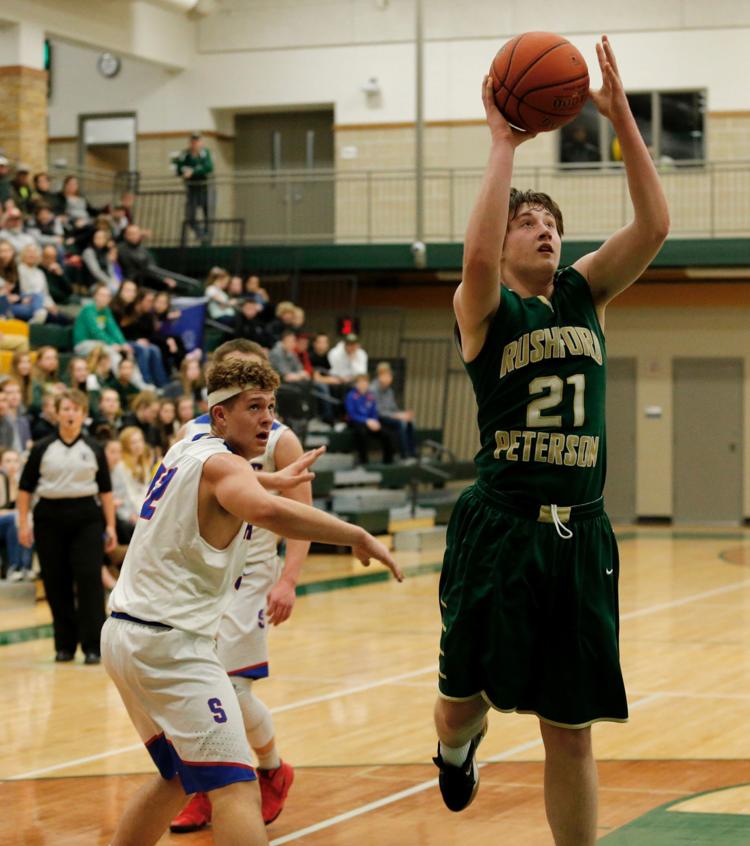 RP BBB vs Southland Tournament 12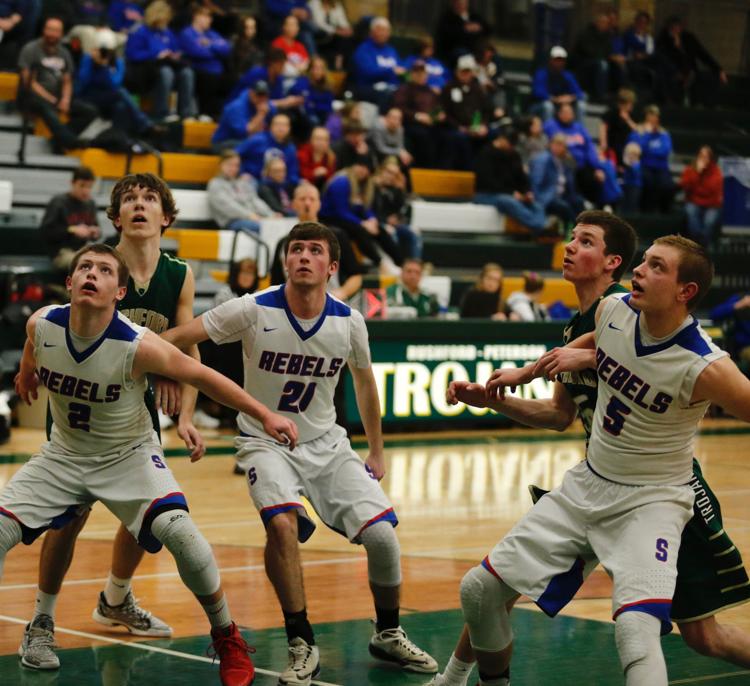 RP BBB vs Southland Tournament 13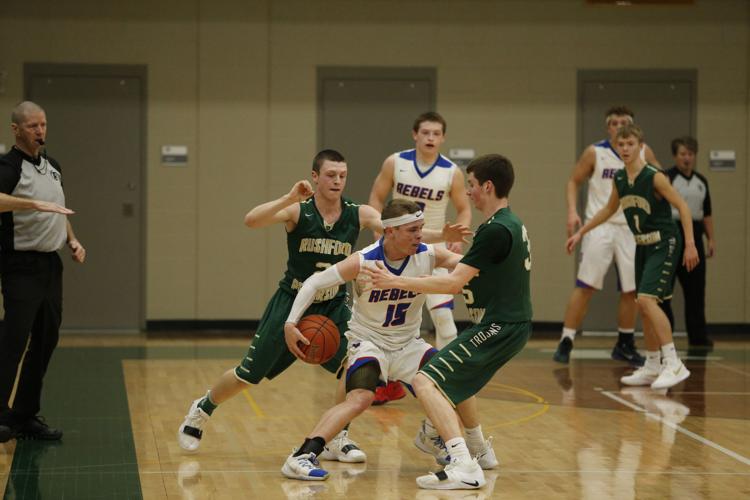 RP BBB vs Southland Tournament 14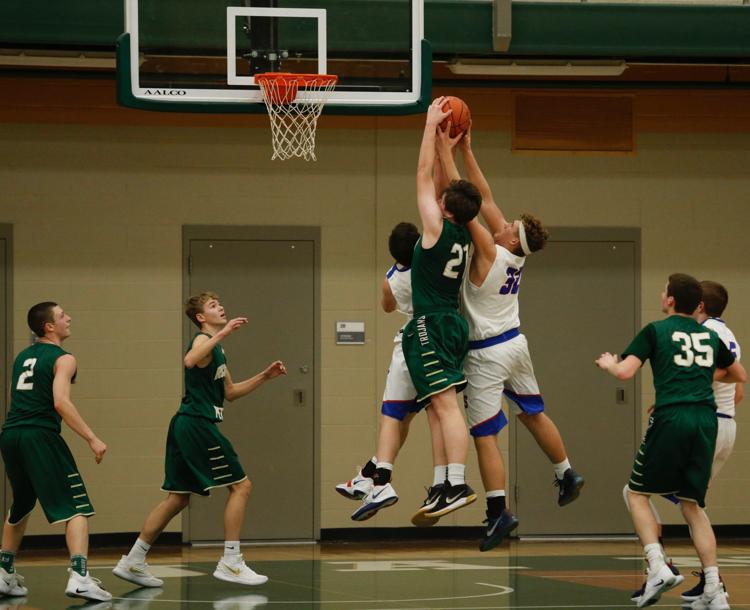 RP BBB vs Southland Tournament 15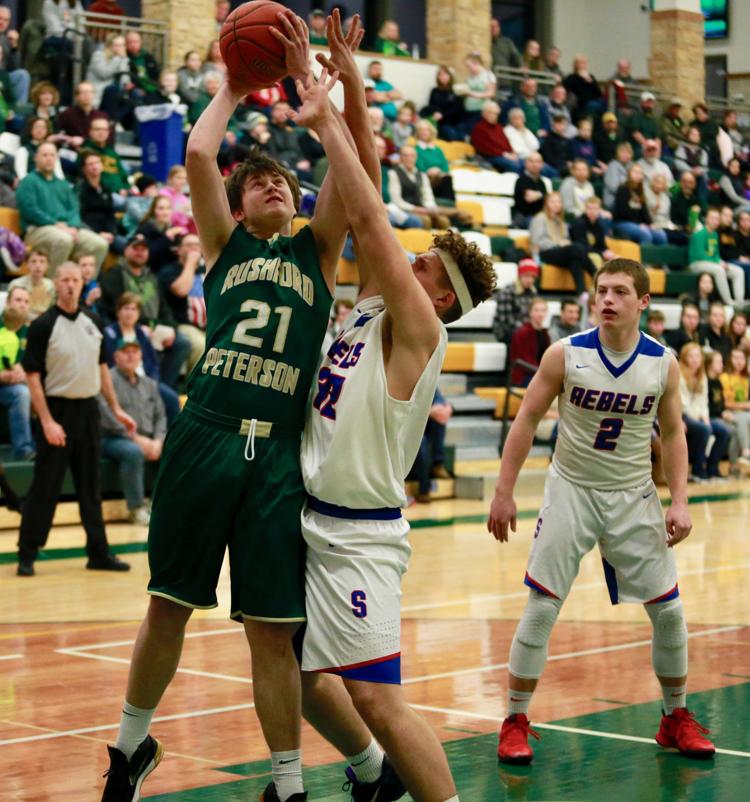 RP BBB vs Southland Tournament 16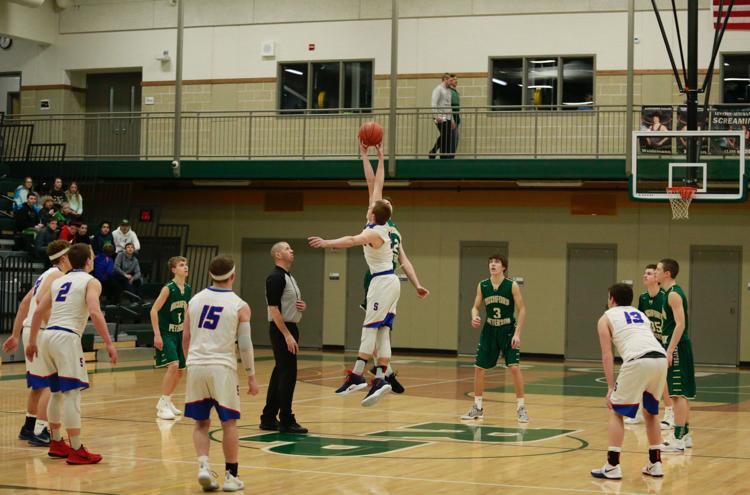 R-P v. Hayfield 01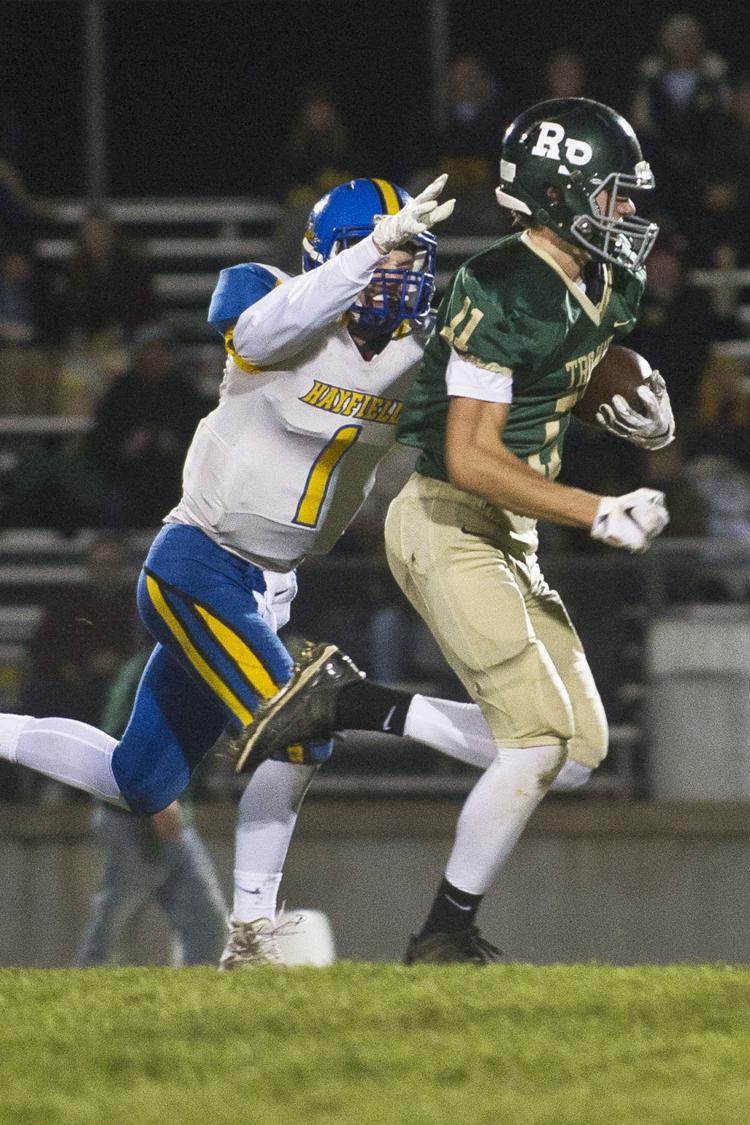 R-P v. Hayfield 02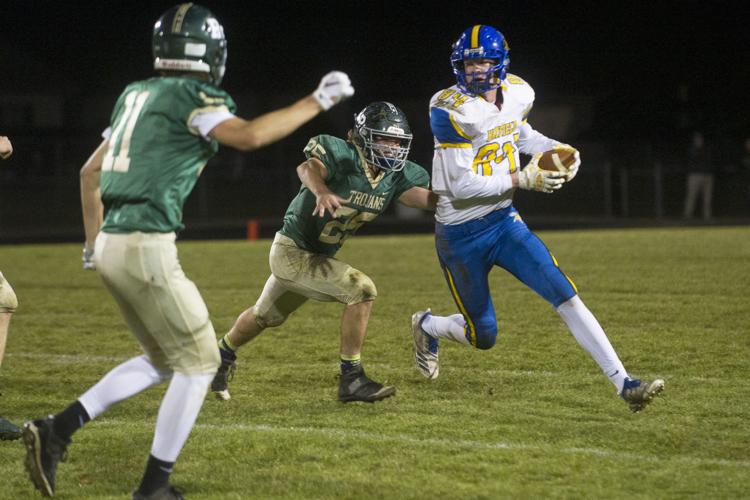 R-P v. Hayfield 03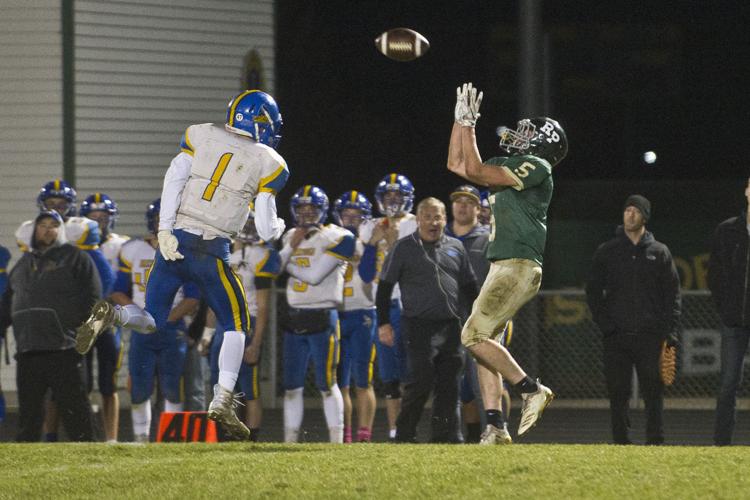 R-P v. Hayfield 04
R-P v. Hayfield 05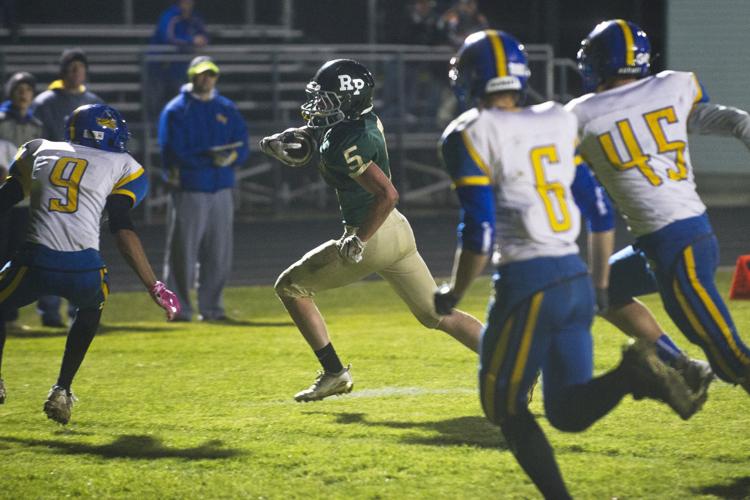 R-P v. Hayfield 06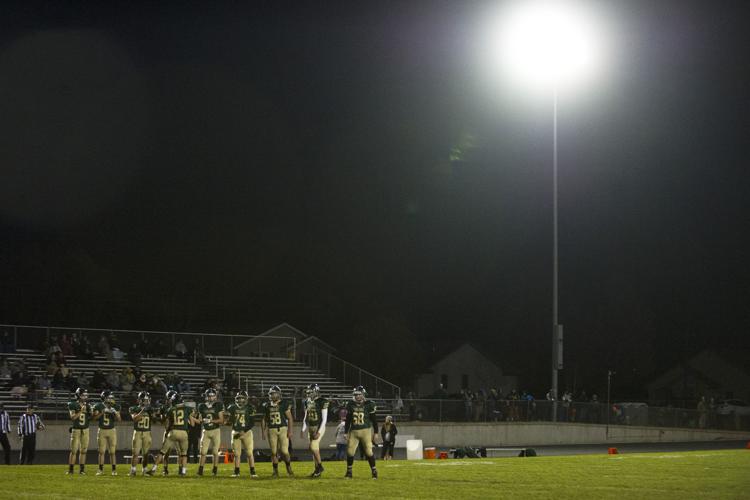 R-P v. Hayfield 07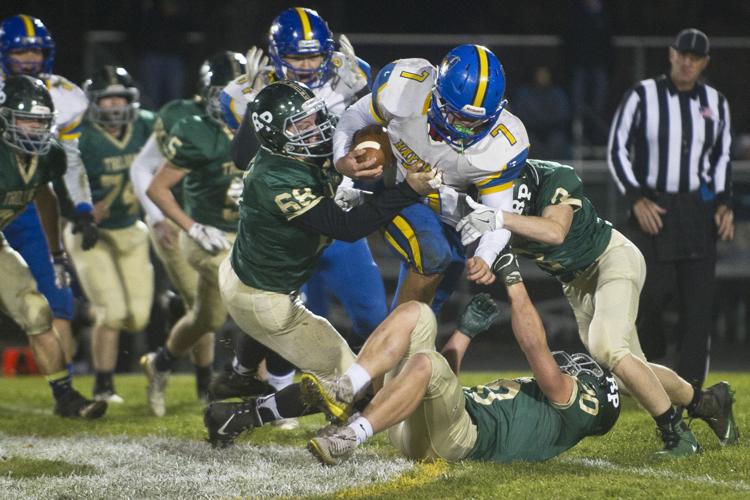 R-P v. Hayfield 08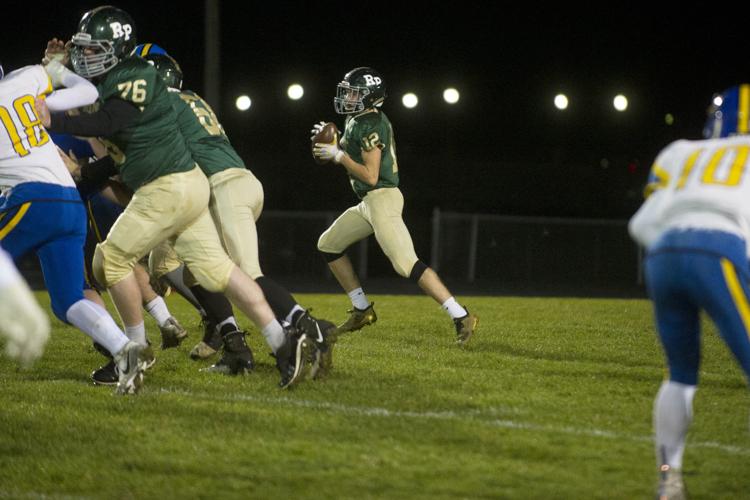 R-P v. Hayfield 09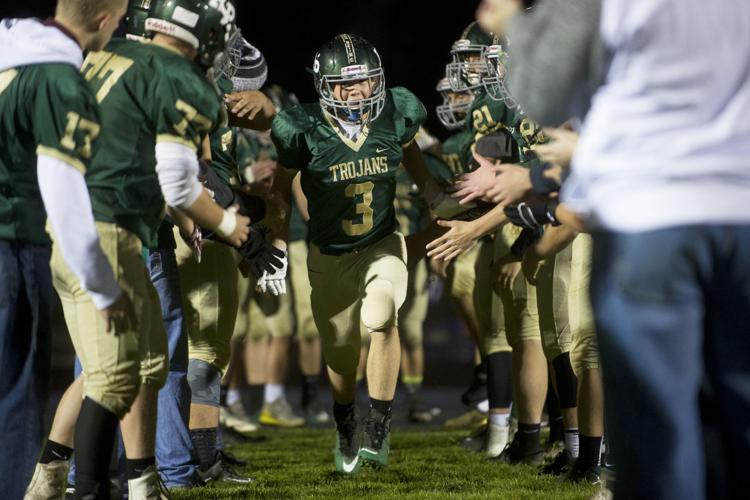 R-P v. Hayfield 10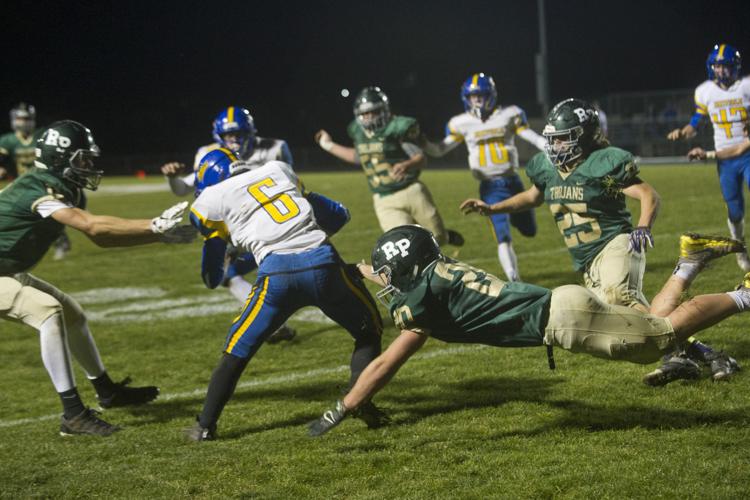 R-P v. Hayfield 11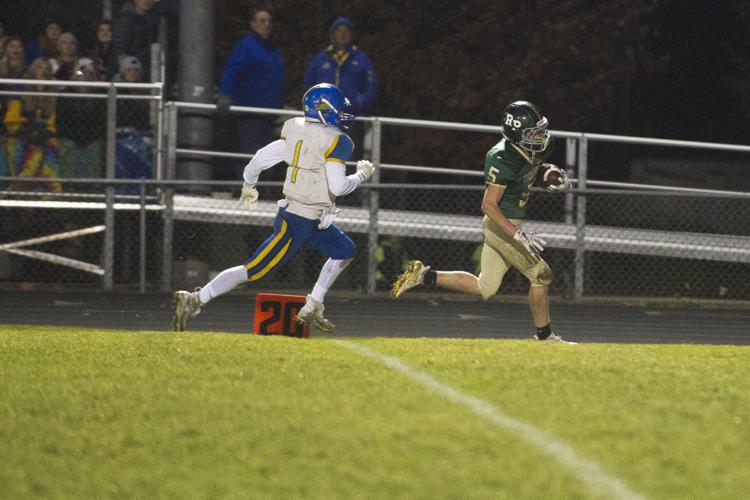 R-P v. Hayfield 12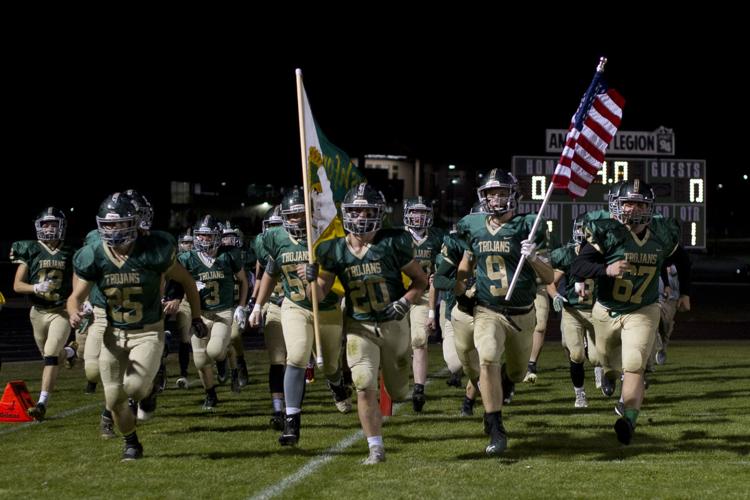 R-P v. Kingsland 01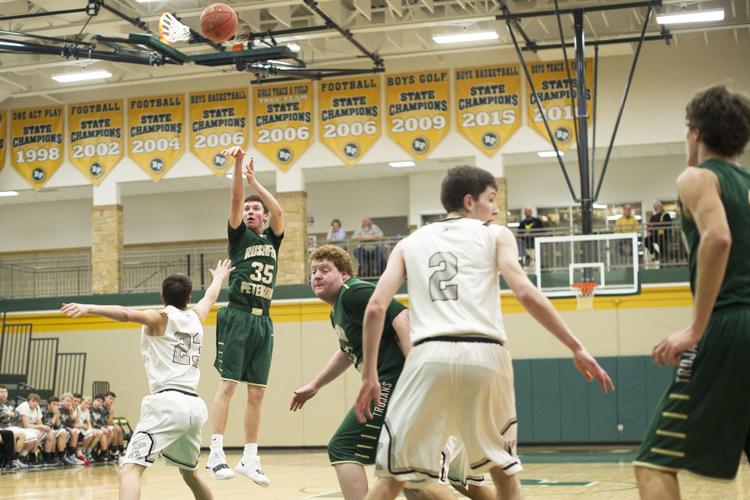 R-P v. Kingsland 02
R-P v. Kingsland 03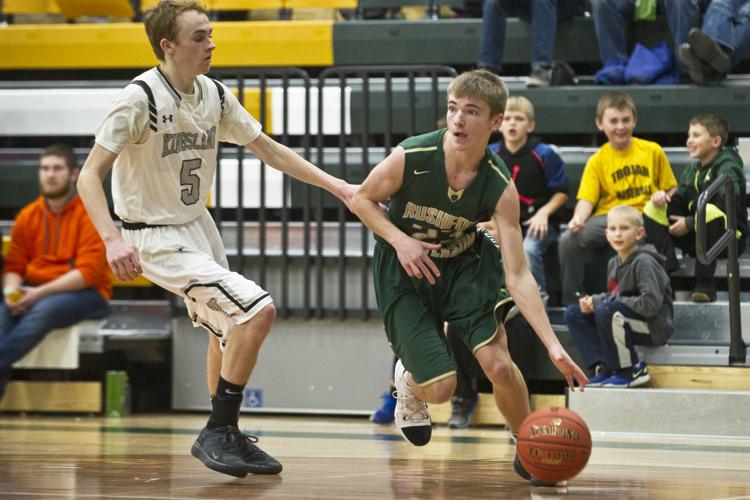 R-P v. Kingsland 04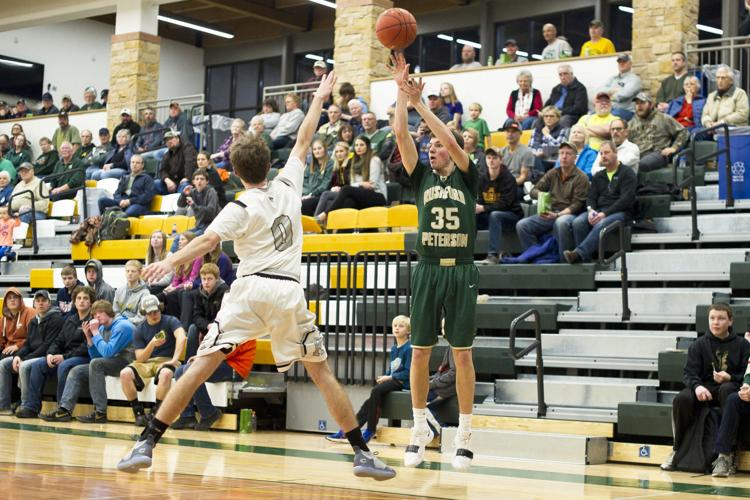 R-P v. Kingsland 05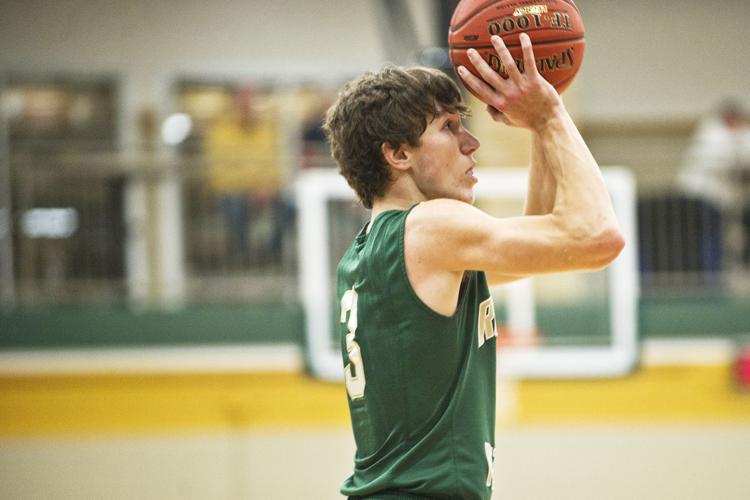 R-P v. Kingsland 06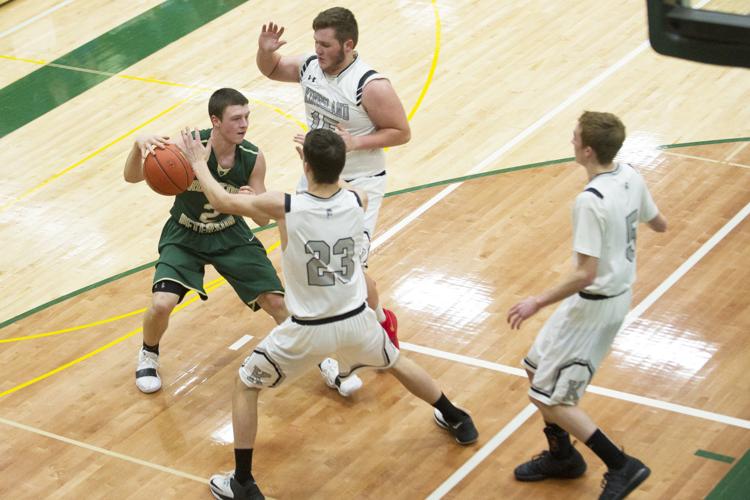 R-P v. Kingsland 07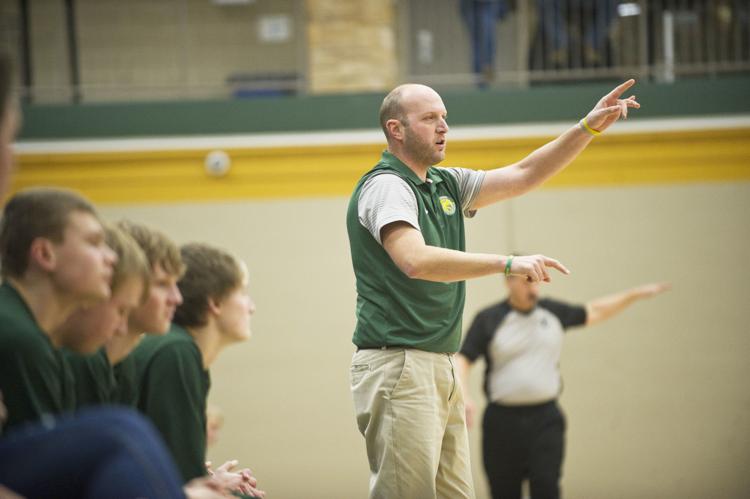 R-P v. Kingsland 08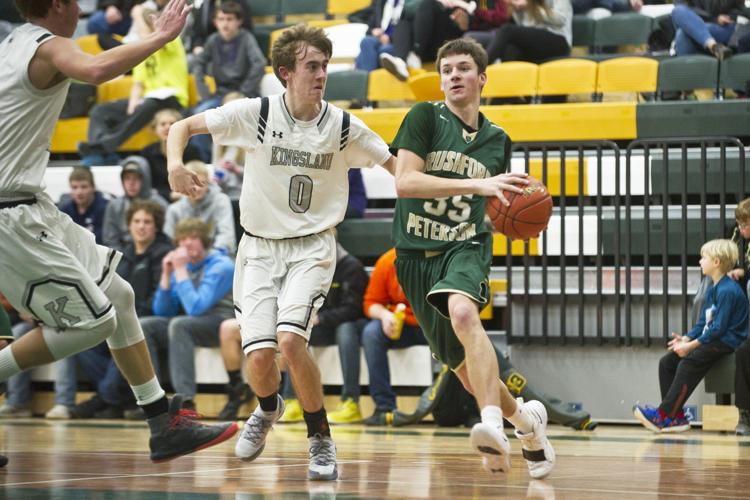 RP BBB vs Caledonia 1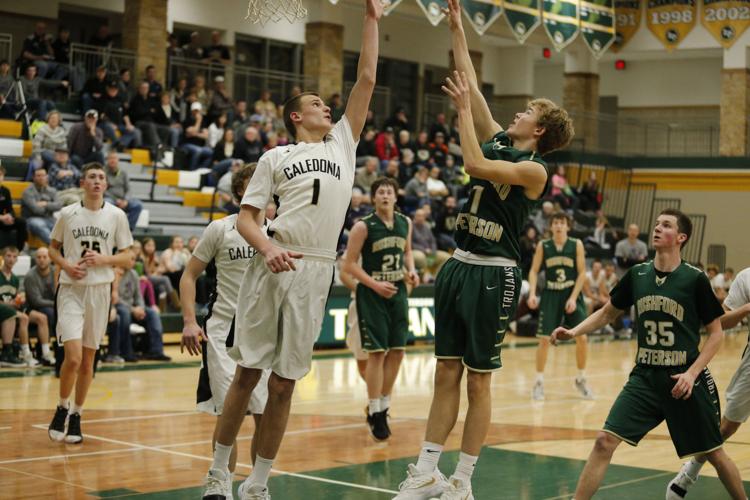 RP BBB vs Caledonia 2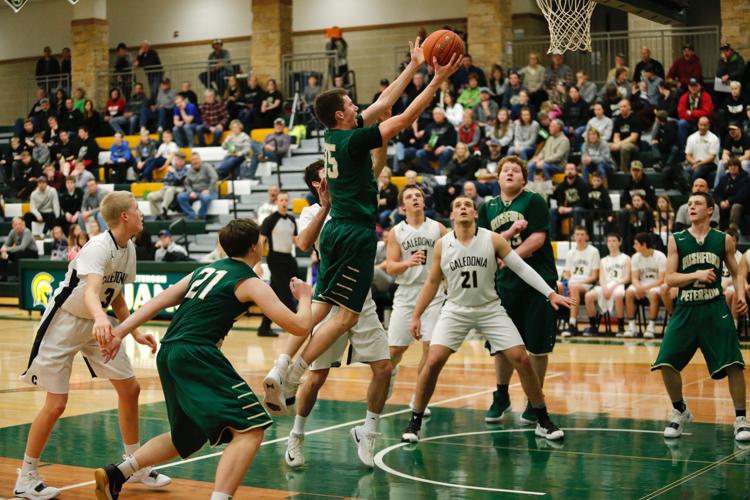 RP BBB vs Caledonia 3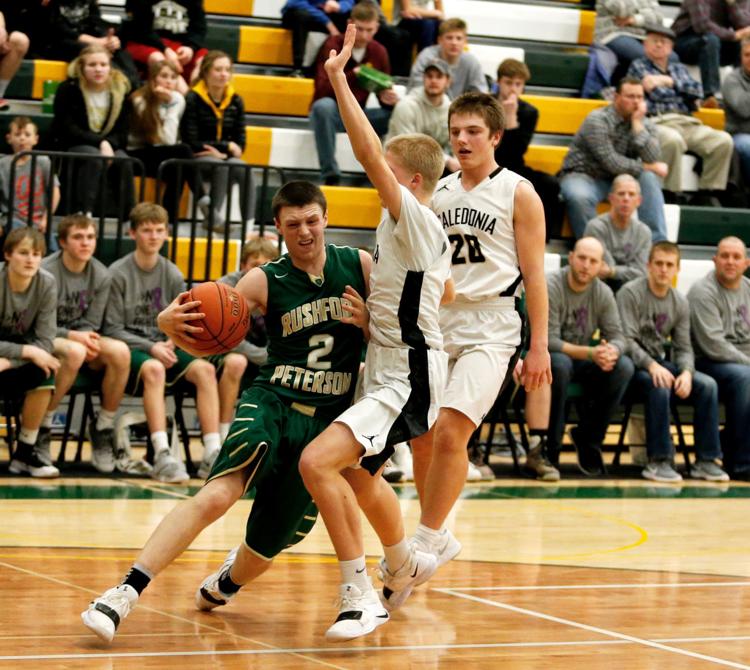 RP BBB vs Caledonia 4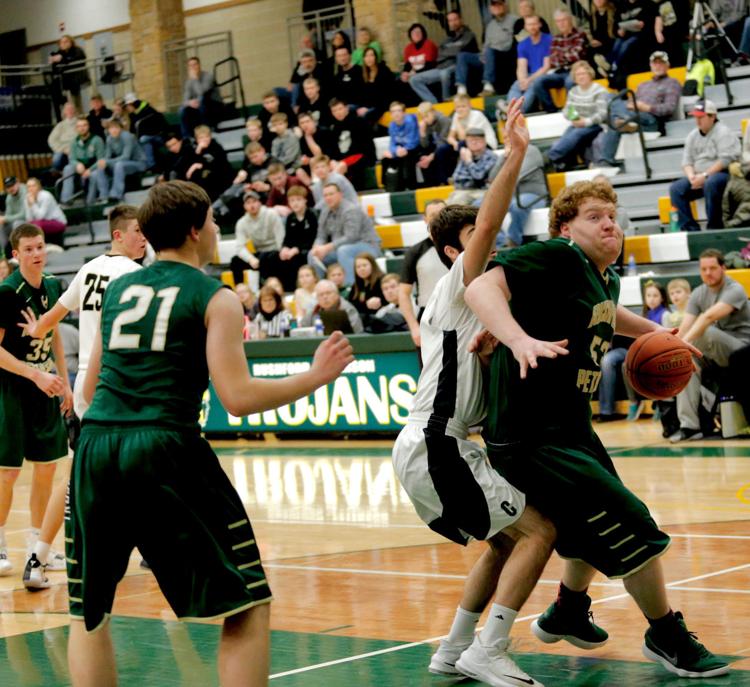 RP BBB vs Caledonia 5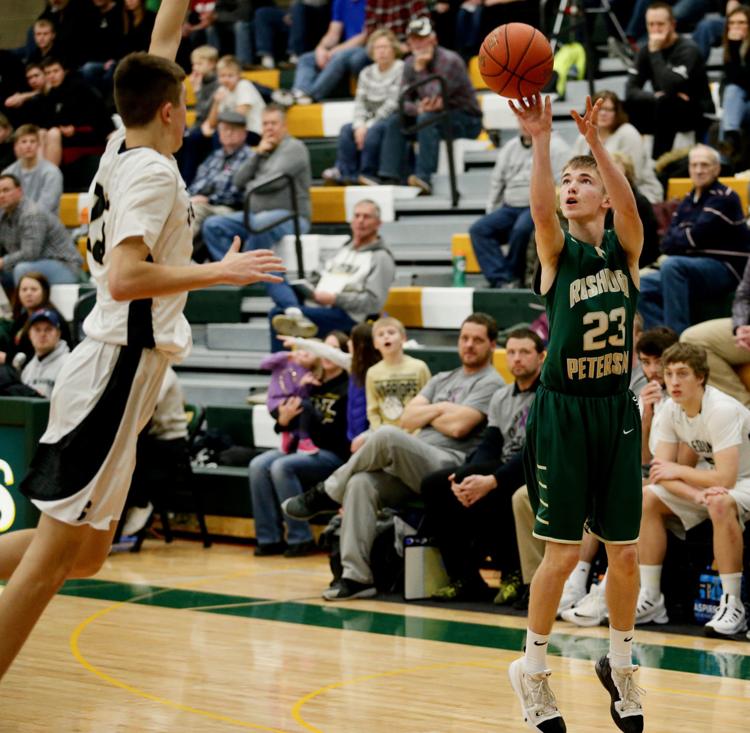 RP BBB vs Caledonia 6
RP BBB vs Caledonia 7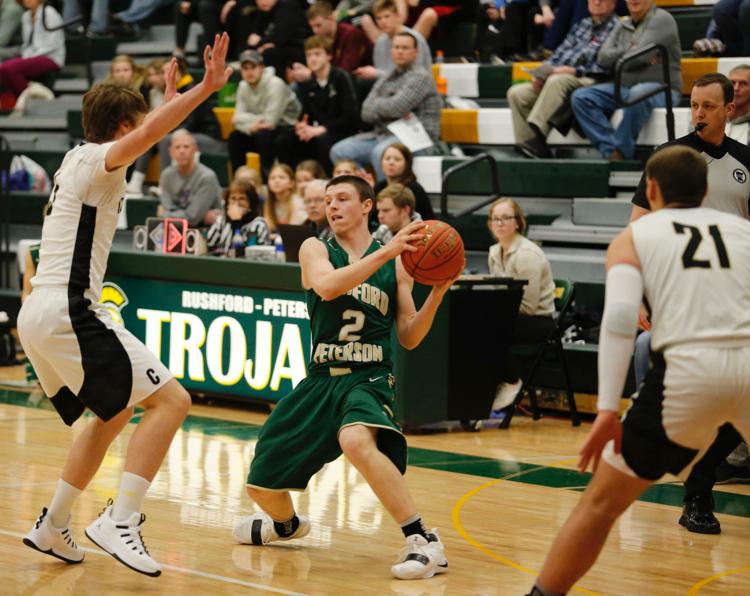 RP BBB vs Caledonia 8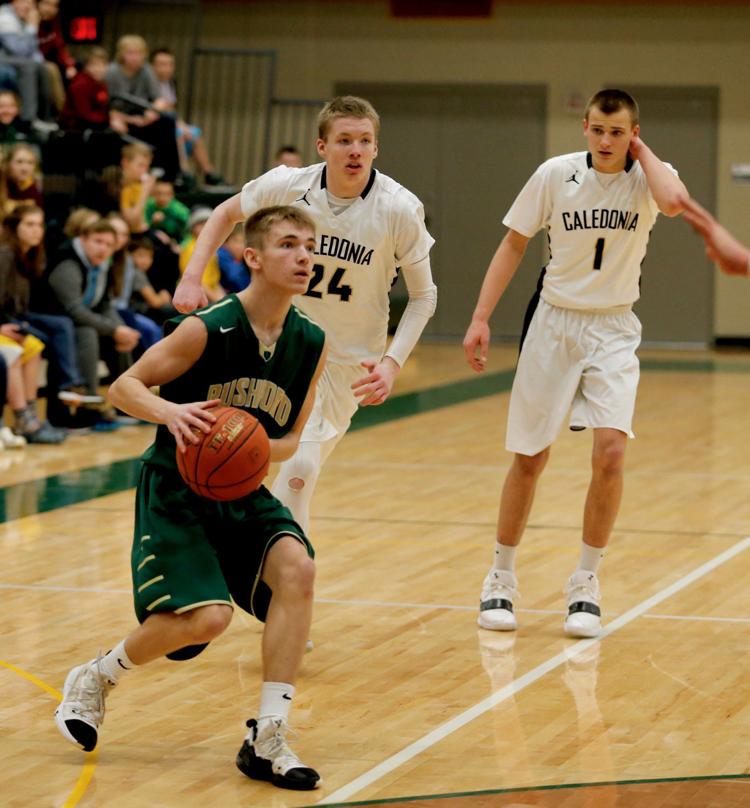 RP BBB vs Caledonia 9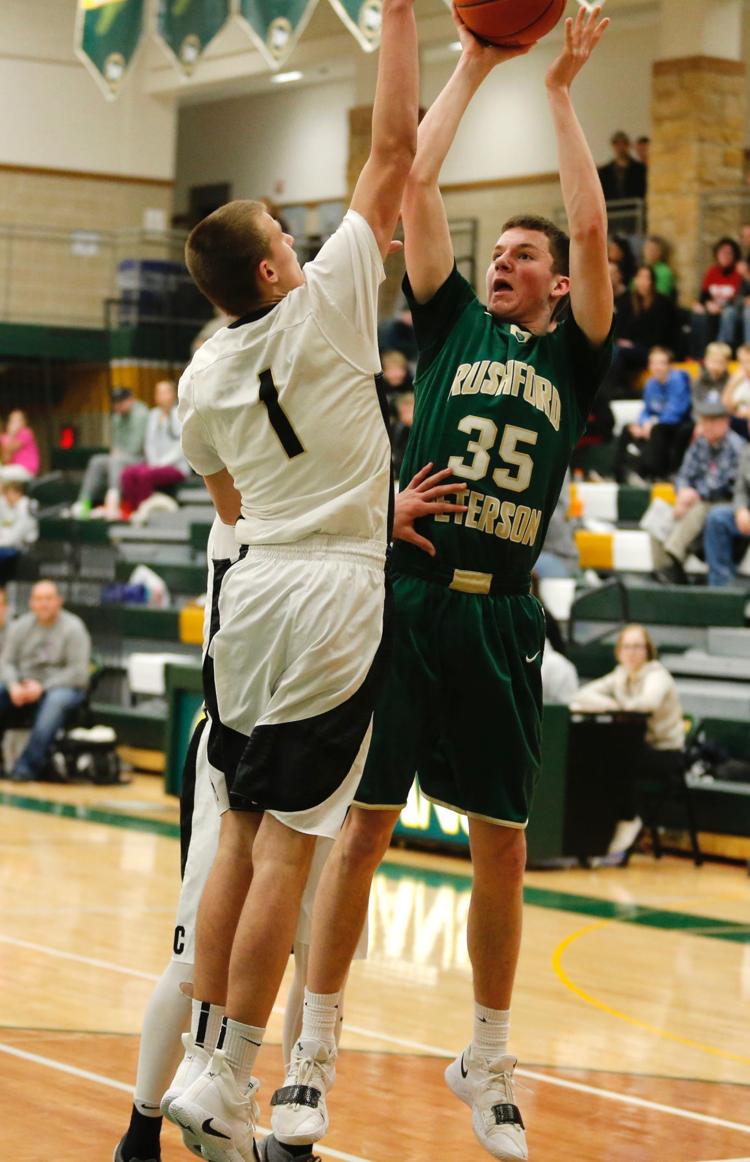 RP BBB vs Caledonia 10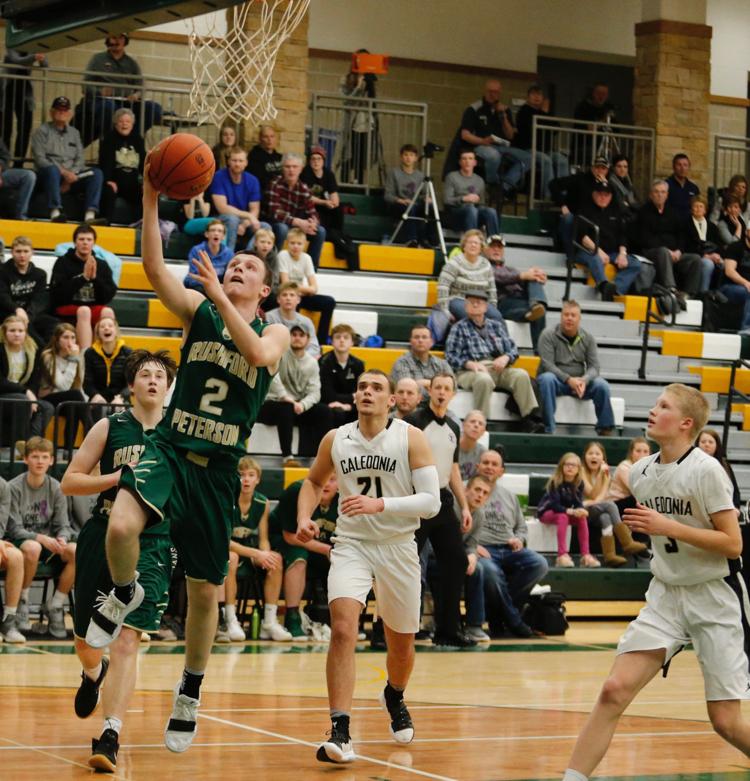 RP BBB vs Caledonia 11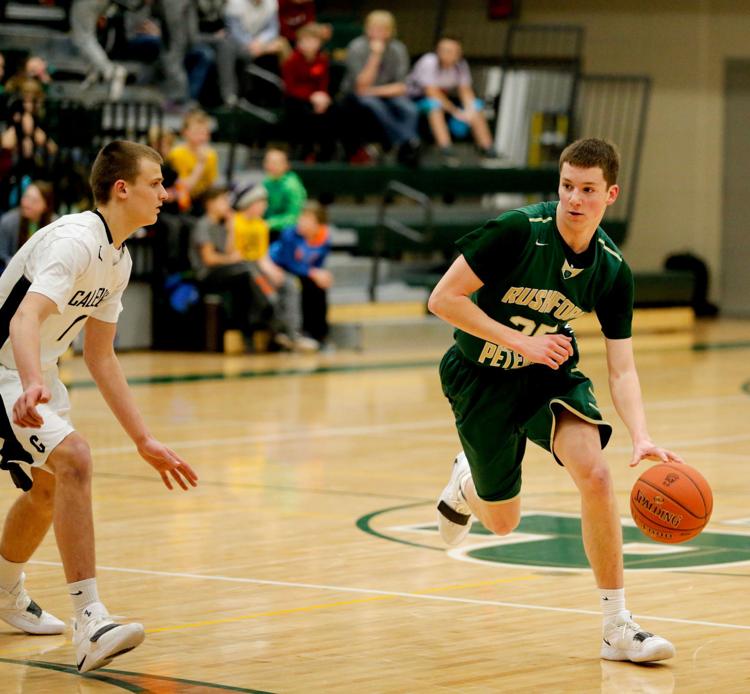 RP BBB vs Caledonia 12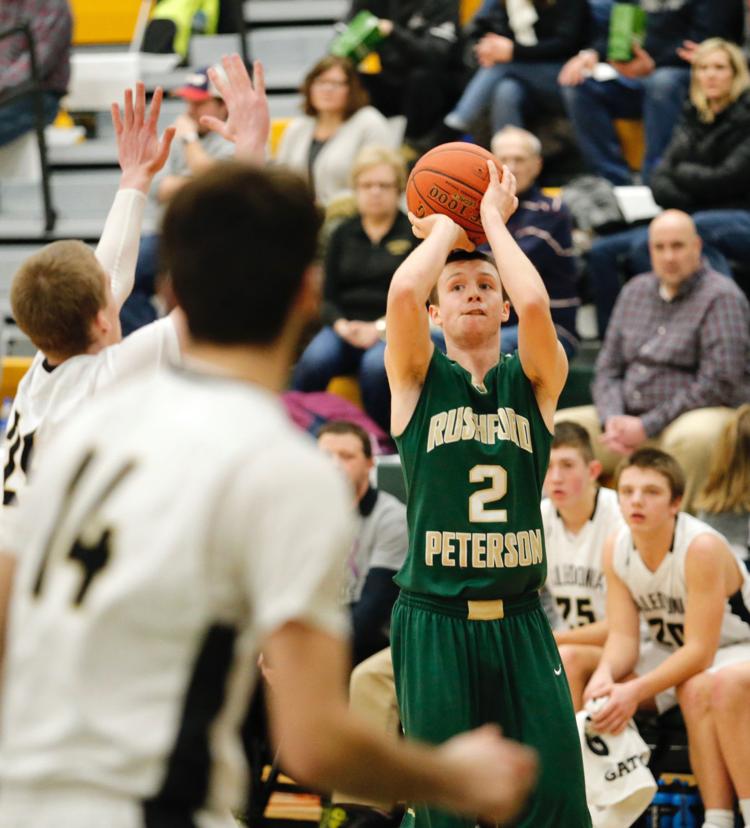 RP BBB vs Caledonia 13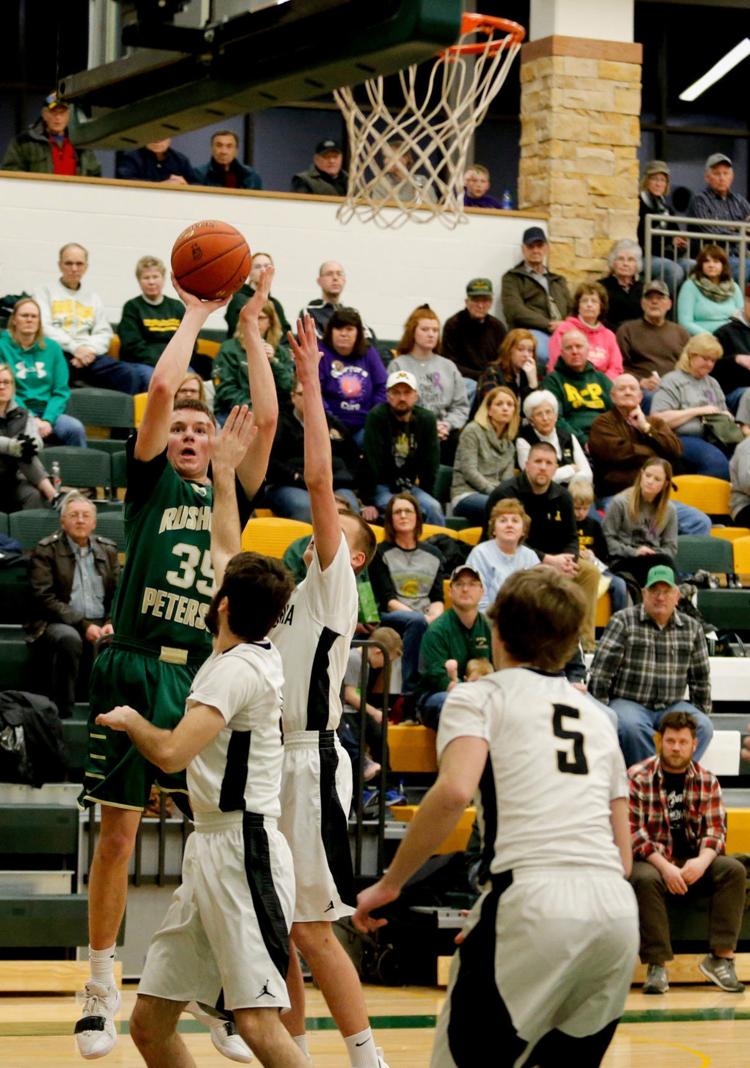 RP BBB vs Caledonia 14
RP BBB vs Caledonia 15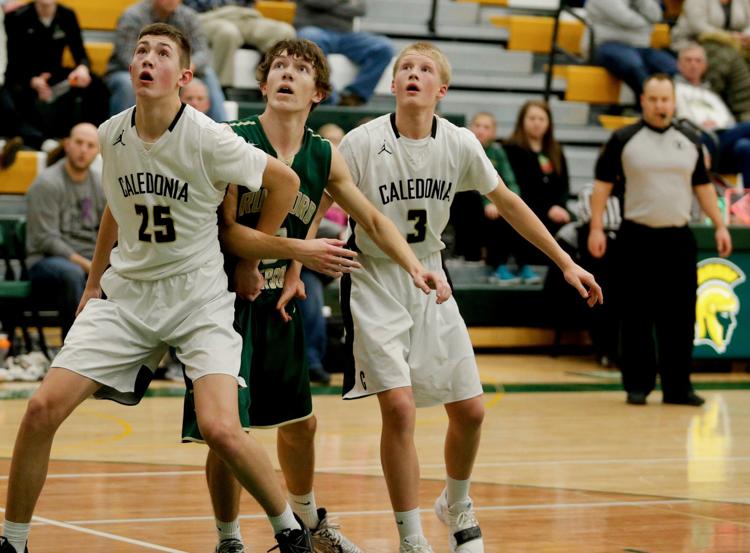 RP BBB Vs Lewiston-Altura
RP BBB vs Lewiston-Altura 1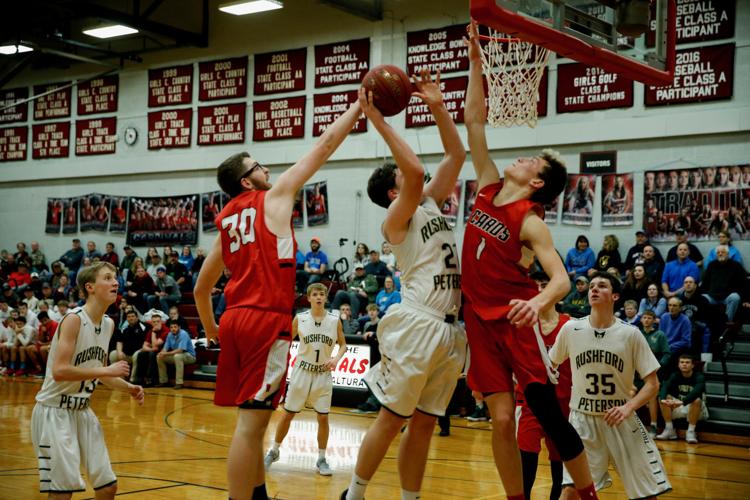 RP BBB vs Lewiston-Altura 2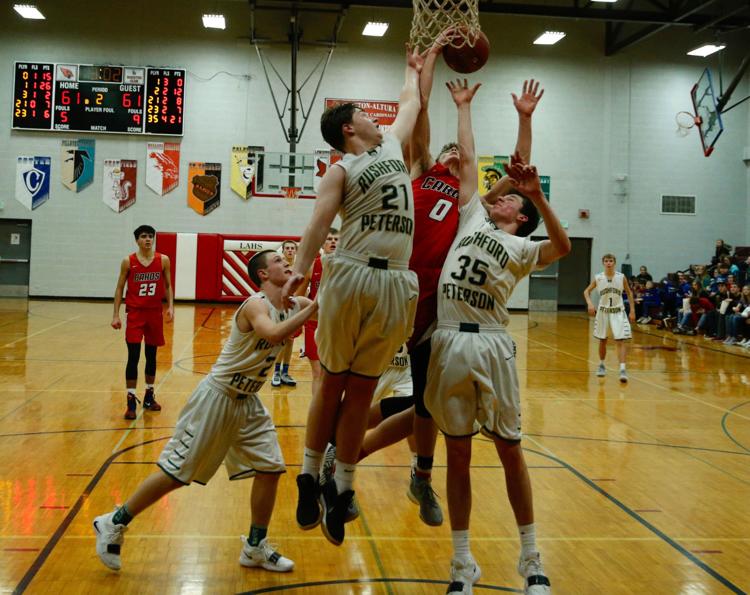 RP BBB vs Lewiston-Altura 3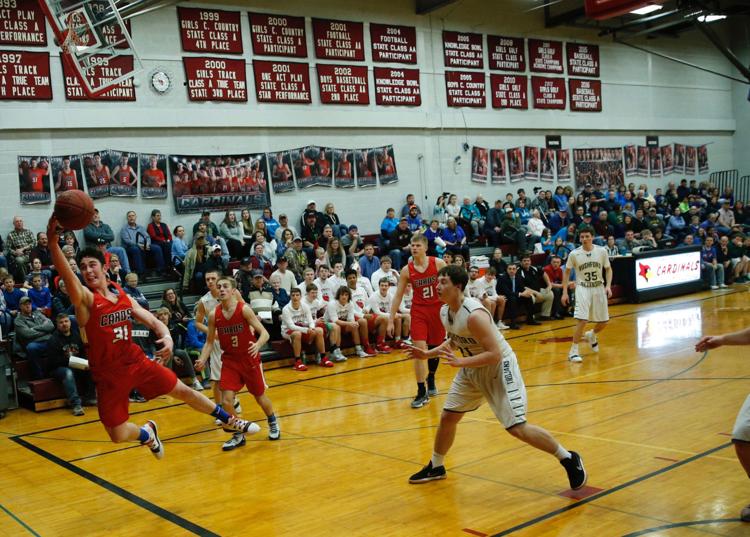 RP BBB vs Lewiston-Altura 4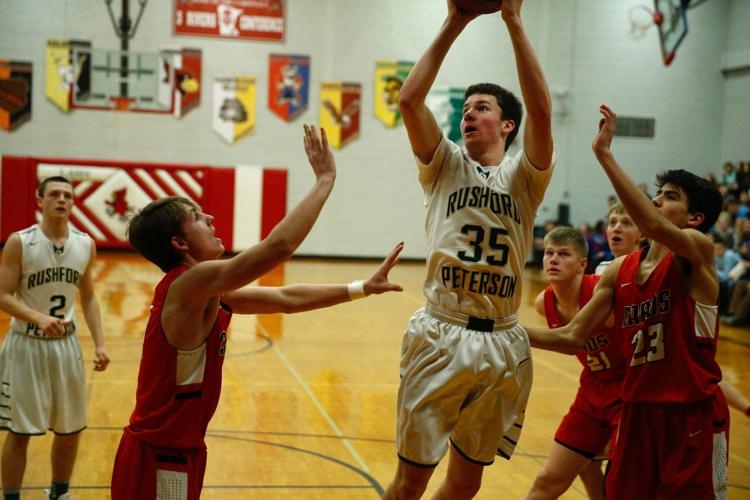 RP BBB vs Lewiston-Altura 5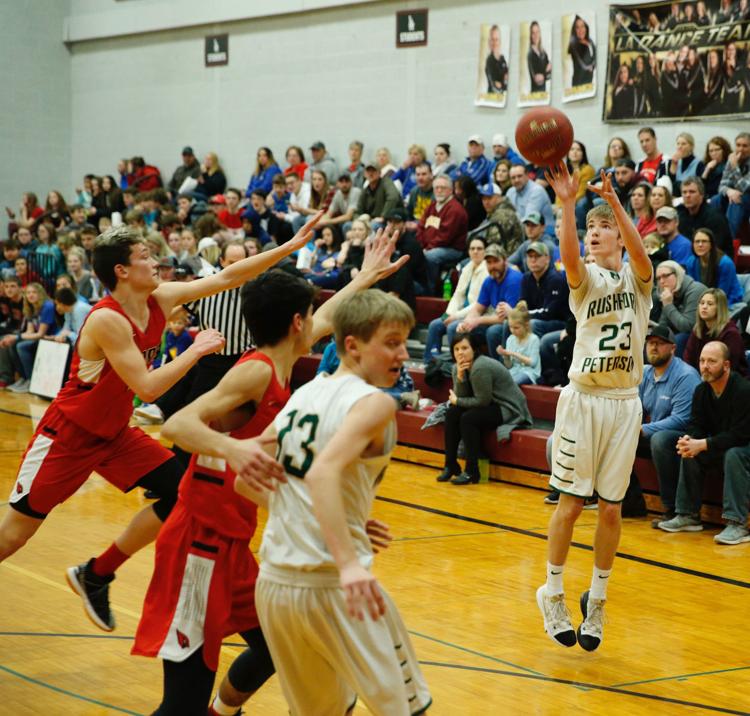 RP BBB vs Lewiston-Altura 6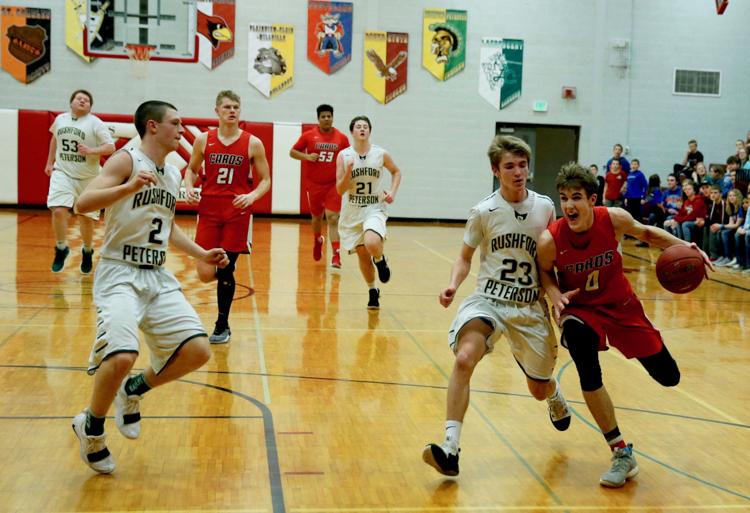 RP BBB vs Lewiston-Altura 7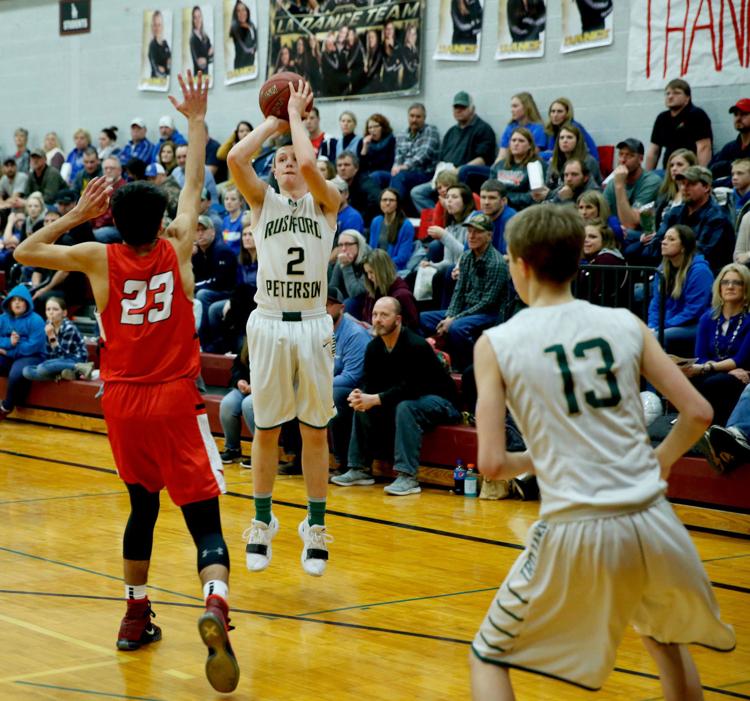 RP BBB vs Lewiston-Altura 8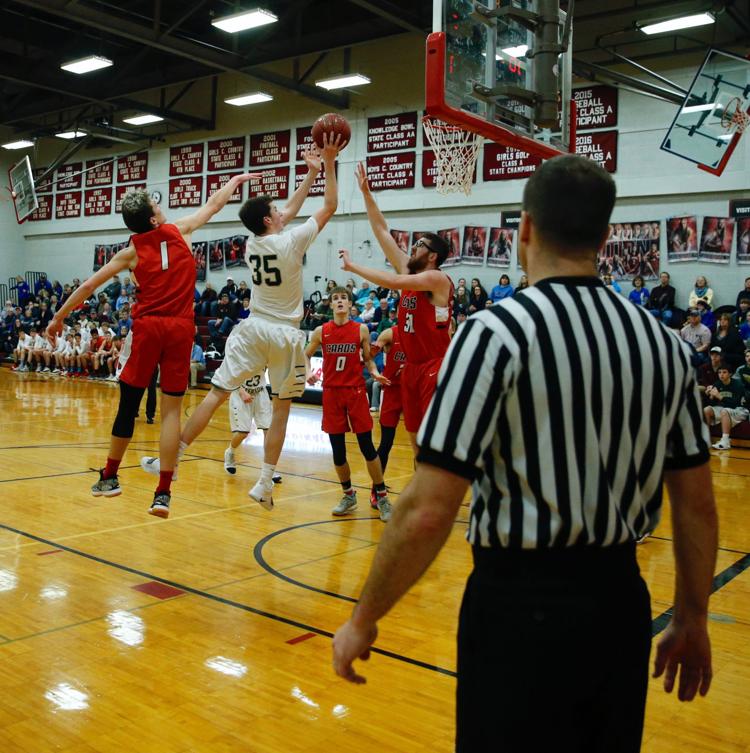 RP BBB vs Lewiston-Altura 9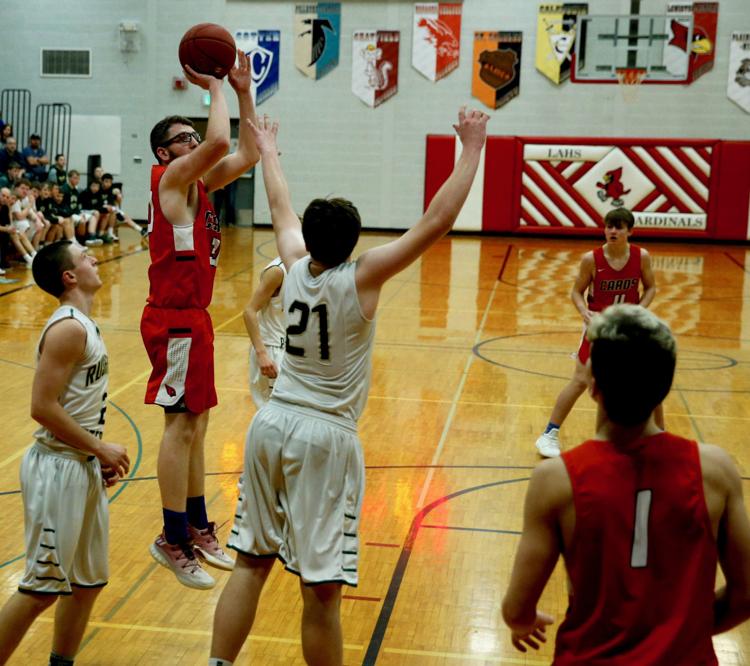 RP BBB vs Lewiston-Altura 10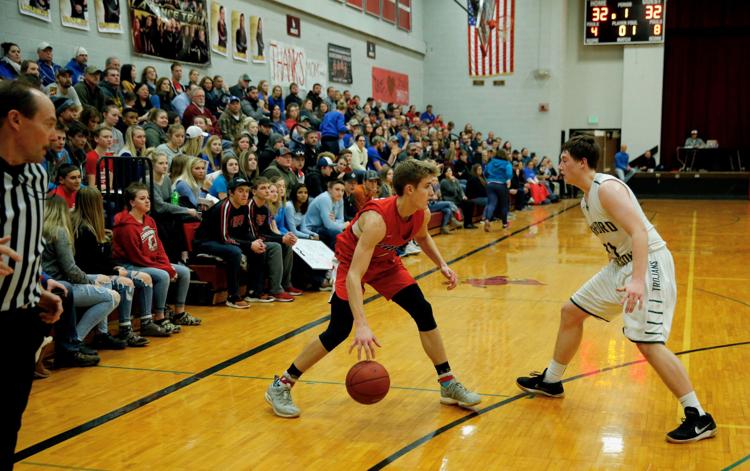 RP BBB vs Lewiston-Altura 11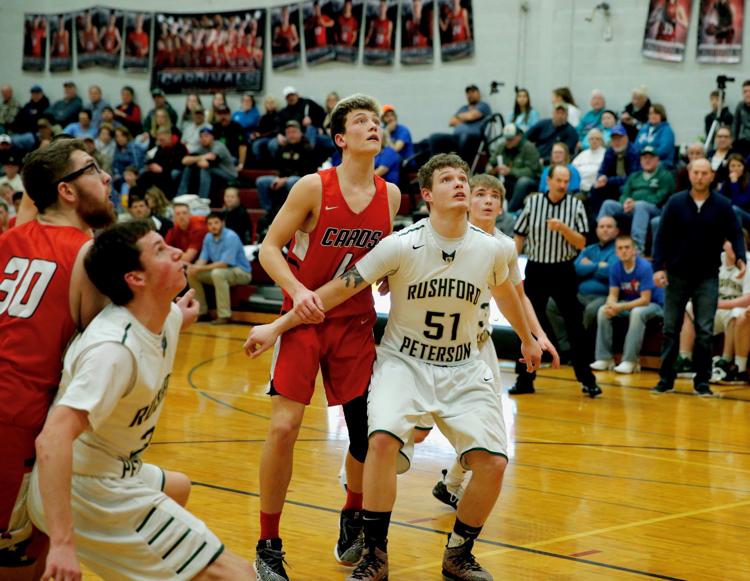 RP BBB vs Lewiston-Altura 12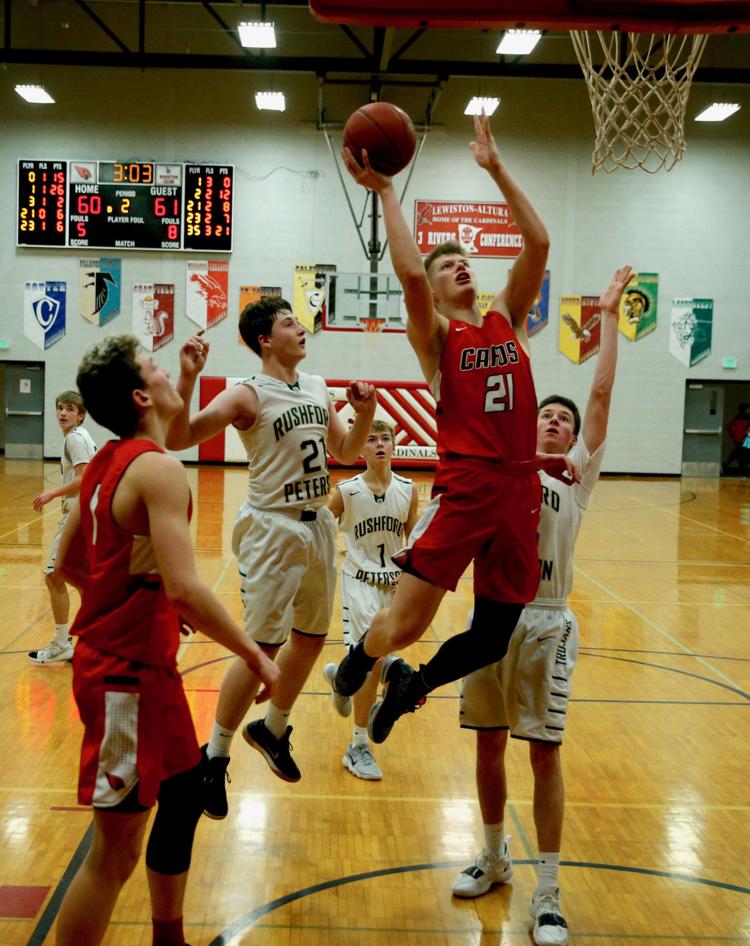 RP BBB vs Lewiston-Altura 13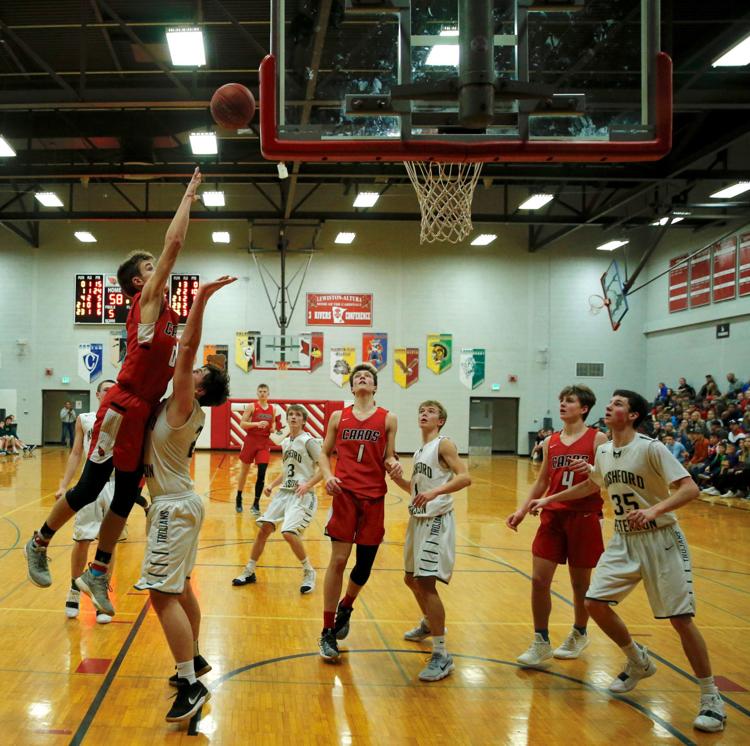 RP BBB vs Lewiston-Altura 14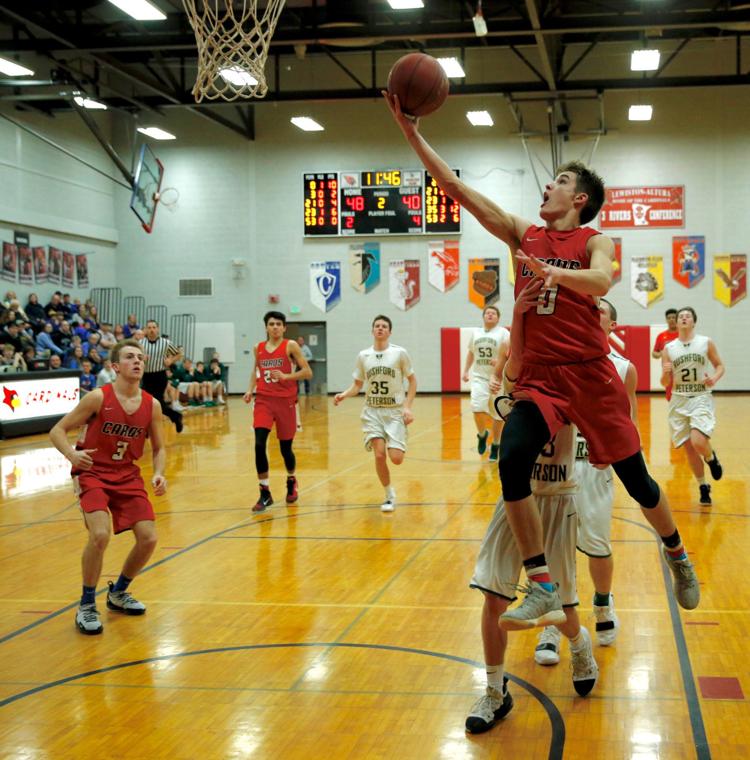 RP BBB vs Lewiston-Altura 15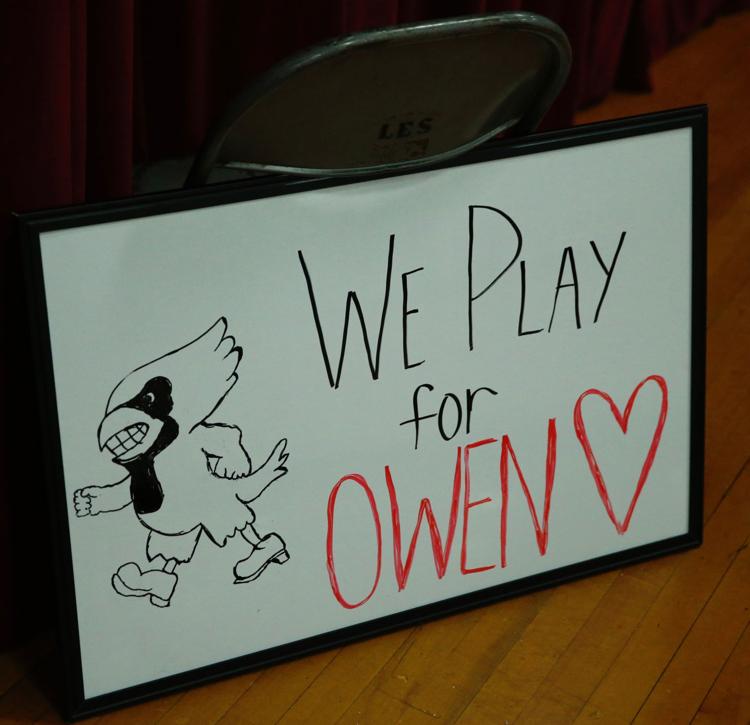 Rushford-Peterson Scrimmage 01
Rushford-Peterson Scrimmage 02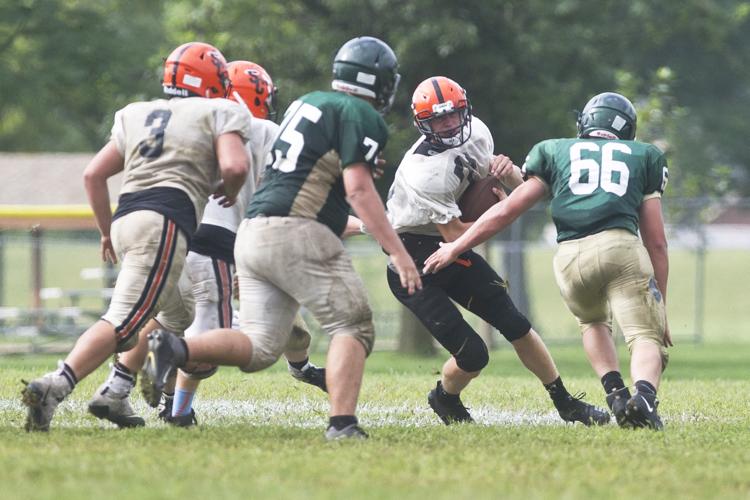 Rushford-Peterson Scrimmage 03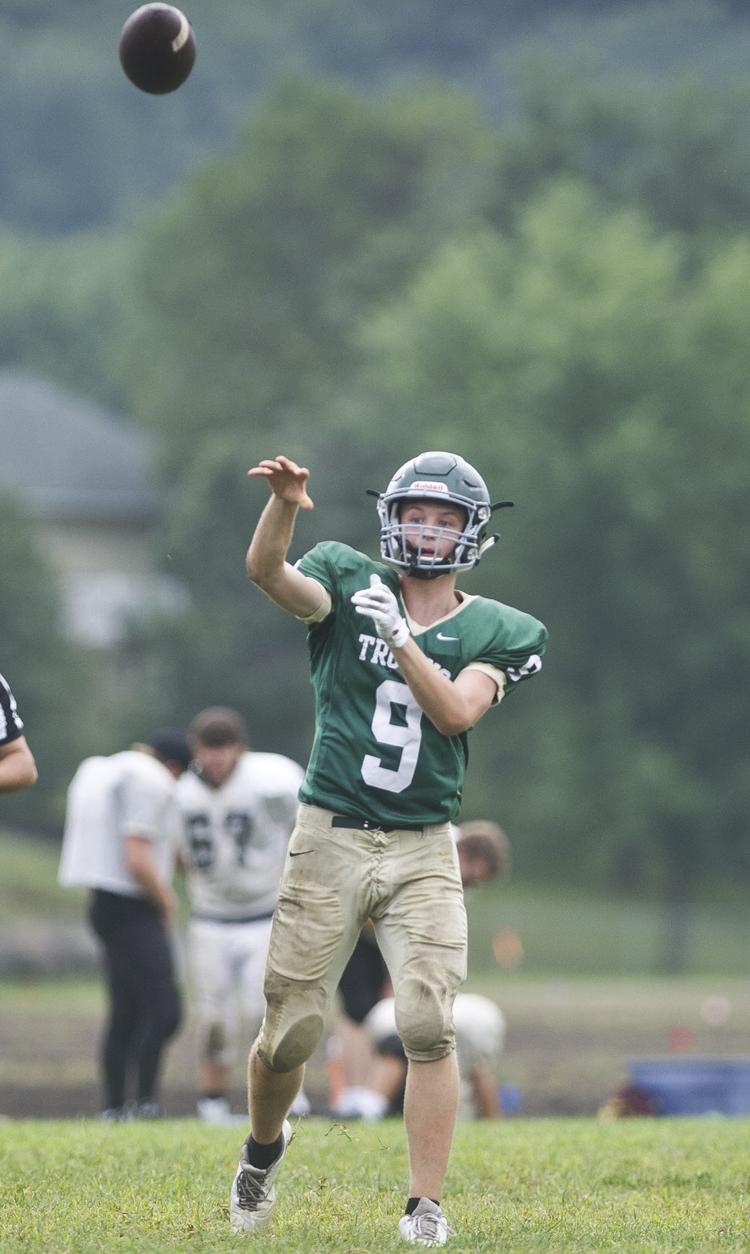 Rushford-Peterson Scrimmage 04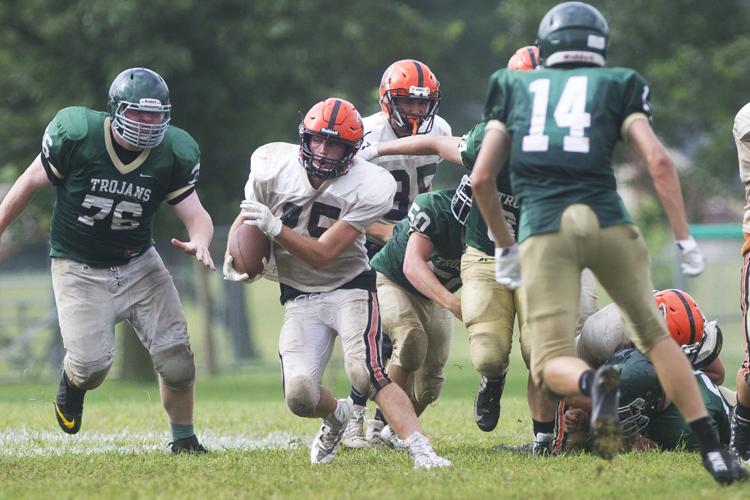 Rushford-Peterson Scrimmage 05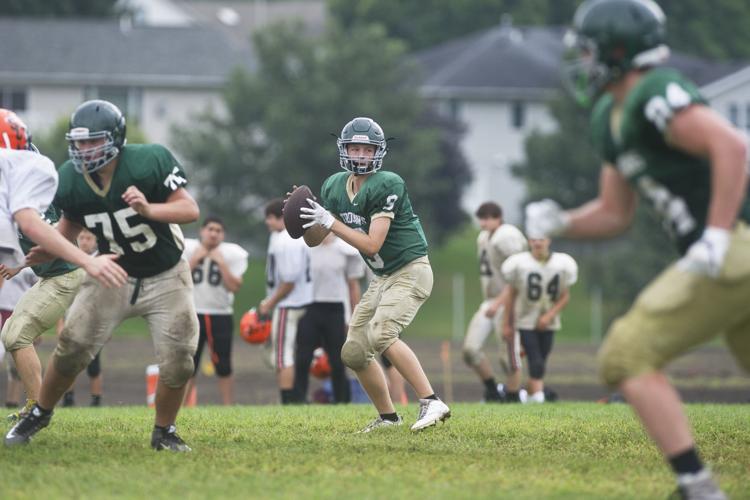 Rushford-Peterson Scrimmage 06