For a better part of the past 38 years there haven't been many stretches where Pat Bowlin didn't find himself coaching.
That is until the COVID-19 pandemic.
The cancellation of the spring season and then the delay of the winter season meant the longtime Cotter softball and girls basketball coach didn't coach for over 10 months. For someone who used to coach three sports during the school year it was a bit of a shock to the system.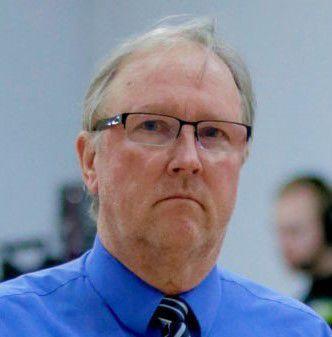 "I really missed it," Bowlin said. "I've coached my whole life and I haven't ever gone as far as this one — basically from March to January without coaching a team. I just missed being with the kids."
That's what made Monday so sweet, as it kicked off the start of the winter sports season across the state of Minnesota. Once again the sound of basketballs hitting the hardwood, the sound of skates carving up fresh ice, the sound of wrestlers hitting the mats filled the air, as now it is their turn to try and navigate a season during the COVID-19 pandemic.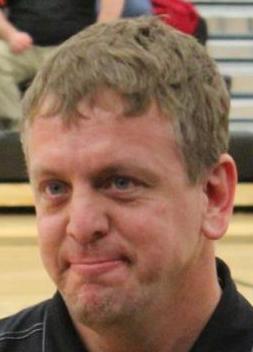 "In many ways it's like being a first-year coach again," Winona Senior High girls basketball coach Tim Gleason said. "As you got ready for it you had all the kind of anxiety and excitement of doing something for the first time all rolled up into one. Once you got back into it, it felt normal. I turned to Bill Jacobs, our great athletic trainer, and just said, 'this is the most normal I have felt in 10 months."
Sure the practices looked different with social distancing and the wearing of masks enforced. Bowlin saw a much different looking first practice, as he made everyone hold their own basketball with two people each at a hoop. He did it so theoretically if they had a positive COVID test, the whole team wouldn't have to be shut down, but now he probably will continue to start the season that way.
"I might do it in the future because literally just having the kids with the ball the whole time — working on dribbling, working on passing, working on shooting — we probably have never got more shots in during the first practice than we got today," Bowlin said. "If you're going to shake some of the rust off, it wasn't a bad way to do it."
With the fall sports season ending in late October and the winter season not starting until Monday, it's expected that it will take some time for the kids to shake the rust off their skills.
Or at least until they get their legs back underneath them and used to wearing masks while playing — something that might also take a few weeks if the first practice is any indication.
"About 45 minutes in all I could see was a lot of rosy cheeks, a lot of hands on the knees," Gleason said with a laugh. "I was like, 'Oh, it's only 4:45 guys.'"
This first week is crucial, as for most, games are set to begin on Thursday, Jan. 14. That's only 10 days from the first practice. It puts the athletes, coaches and even administrators in a tough spot.
"We've got a game in less than two weeks against Lourdes — a very strong opponent," Bowlin said. "I just told the girls we're going to work hard on the skills the first three days, and then we'll start putting in the team stuff. I'm looking at the whole season as just build on every practice, build on every game.
"For all of us, the players, the coaches, it's going to be a unique season. We just got to do our best each and every day. Obviously, my main hope is that we can just get through it without any delays. I think, especially an early delay would be a killer. … We got to have some time to build up everything, build up our skills, our team concepts. These first two weeks is our opportunity for that."
"It's such a balancing act," Gleason said. "In this case, it's getting them physically ready, but doing it safely. And still doing it in a way that allows them to have fun and to enjoy this."
Trying to simply just enjoy the season will be the key to this year. Appreciate what you have at this moment because it could be gone tomorrow.
"I told my team, sometimes in life we don't appreciate the ordinary," Bowlin said. "I think this year we're going to appreciate the ordinary. As much as all of us like to win, I really think just playing the game is going to be a victory in itself."