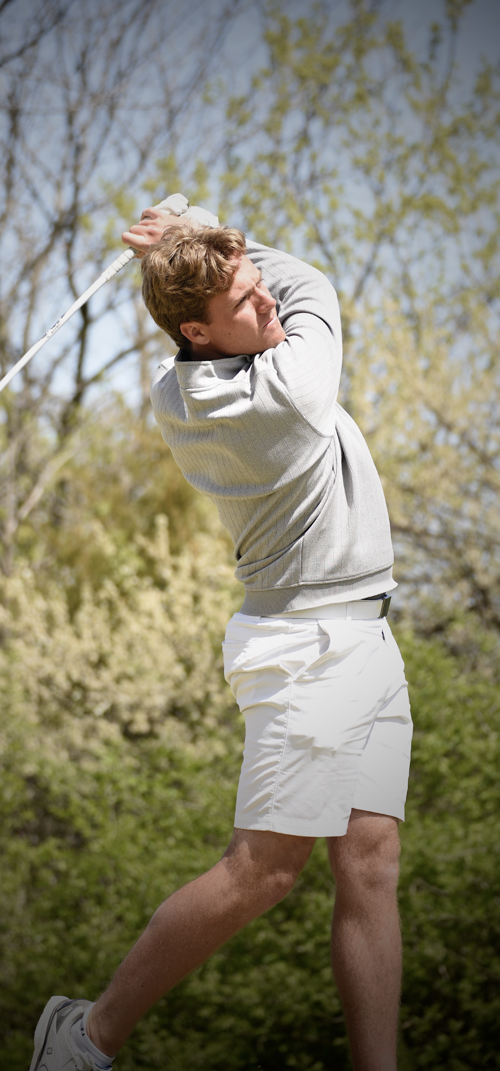 The COVID-19 pandemic interrupted several promising sports campaigns in 2020. So many championship dreams cut short. So many farewell seasons ending prematurely.
You don't have to remind Winona State men's golf coach Jeff Straight of that.
"That group we had last year was special," he said.
Straight's 2020 team was arguably the most talented group he's ever coached during his tenure as the Warriors' coach, and were almost certainly destined for a Northern Sun Intercollegiate Conference title last spring before COVID-19 sent everyone home early. Straight had four seniors on that team. He has none this year.
That didn't stop WSU from eventually realizing its 2020 dreams, albeit a year later than expected.
Despite not finishing ahead of Northern Sun rivals Sioux Falls and Bemidji State at any tournament all spring, the Warriors, as noted underdogs, edged both schools on April 16 en route to their second consecutive conference title and 15th in school history. Because of that, they'll now compete this weekend at the Division II Central Region tournament, with competition beginning Thursday at Shoal Creek Golf Club in Kansas City, Mo.
Just as they did entering the NSIC tournament a few weeks ago, the Warriors enter Thursday's competition as underdogs.
They don't mind that one bit.
"This is definitely the best event that we've played all year, the best field, the best players, but I think we have to go in with an attitude that we have nothing to lose and just play our best," said WSU junior Matthew Chandler, who on Wednesday was honored with an All-NSIC first-team distinction. "It's not like we can't hang with these guys if we don't play our best golf."
The Warriors admittedly hadn't been playing their best golf entering the conference tournament.
Because of the pandemic, the typical fall "warmup" season didn't happen, which took its toll on the young Warriors. Those early-season tournaments are important in terms of building experience.
So they jumped into the spring season ice cold. Their first tournament, the Warrior Invitational in Las Vegas, saw them finish fourth out of 10 teams. That turned out to be their best finish of the regular season, a far cry from their 2019-20 form that saw them claim four top-2 finishes.
But right on cue, WSU — led by Straight, who claimed his third NSIC coach of the year honor on Wednesday — started playing its best golf when it mattered most.
Chandler was one of three Warriors to finish among the top 11 at the conference tournament, placing in a tie for fourth place at 5-over-par. Fellow junior Abraham Elmore and freshman Markus Iwerbo checked in behind Chandler at seventh and 11th place, respectively, at 6- and 11-over.
Sophomore Matt Turner, a former Winona Senior High standout, and freshman Bennett Thomas, were both included among a four-way tie for 23rd place at 17-over, ensuring a top-25 finish for each of the Warriors' five competitors. No other conference team placed all of its golfers inside the top 25, a testament to WSU's depth.
That depth will be tested this weekend.
In order to challenge for regional accolades, it will take all five of them. And they know it.
"We were obviously going into conference labeled as the underdogs. I don't know if we all necessarily saw it that way, but we were the underdogs going in, and it just kind of showed that even though we're a younger team and we have a lot of younger guys, we still stepped up when it mattered," Thomas said. "And that gives us a lot of confidence going into tournaments like this, I'd say, just showing us that we can play well in those bigger tournaments when it really matters. I think that just gives us a lot of confidence coming into this, because we are the underdogs again.
"I think a lot of teams here are kind of looking at us like, 'What are you guys doing here?' And honestly, I think we can maybe make a charge here and show people what we're capable of. I think we're completely prepared."