The Winona State football team's offense capped off WSU homecoming with plenty of fireworks on Sunday.
The Warriors averaged over nine yards a play, recording nearly 500 total yards of offense to dismantle Minot State 49-3 at Altra Federal Credit Union Stadium.
The game was postponed to Sunday after a winter storm made travel impossible in North Dakota.
Owen Burke got the offense going quickly when he found receiver Jake Balliu for a 27-yard score to finish off a 5-play, 57-yard drive to open up the game.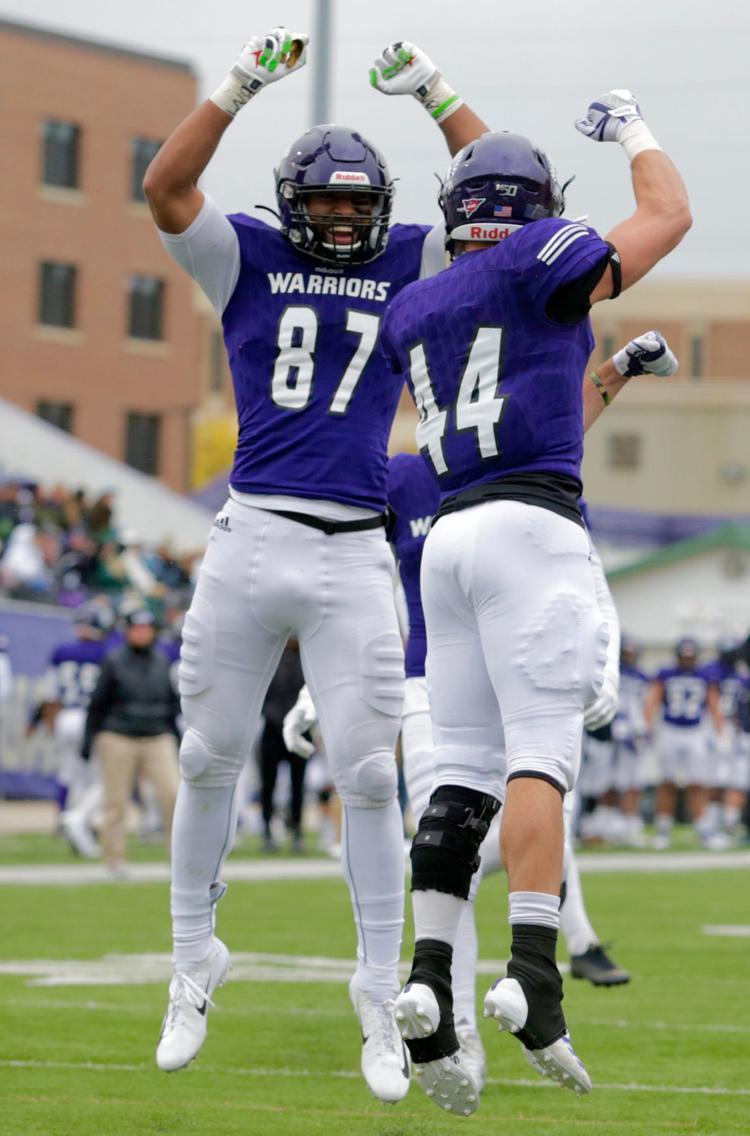 It was the first of two touchdowns for Burke and Balliu. The second came on the Warriors first possession of the second half when Burke found Balliu for an 8-yard score to make it 35-3.
You have free articles remaining.
Burke finished 12 of 16 for 162 yards and two touchdowns while Balliu caught four passes for 65 yards and two touchdowns.
It was also a great game for the Winona State rushing attack. The Warriors tallied 280 yards on 37 carries (7.6 YPC).
Sam Santiago-Lloyd led the way with 98 yards and two touchdowns on 14 carries. He made it 14-0 with a 15-yard run in the first quarter and made it 28-3 on a one-yard run late in the half.
Winona Senior High graduate Dakota Matthees caught his first touchdown in a Winona State uniform when he hauled in a 49-yard touchdown pass from backup quarterback John Rumpza. It was the third career catch for the redshirt freshman.
Defensively, Winona State held the Beavers (2-4, 2-4) to 255 total yards on 63 plays and forced two turnovers — a fumble and an interception.
The Warriors have now won two in a row and will look to make it three when they travel to Bemidji to take on Bemidji State (5-1, 5-1) at 1 p.m.