ST. CLOUD, Minn. — The Winona State women's basketball team bounced back from a loss on Friday to defeat St. Cloud State 55-53 on Saturday at Halenbeck Hall in St. Cloud, Minn.
The Warriors started slow, scoring just six points in the first quarter, but came back to outscore the Huskies 14-7 in the second quarter. They added 35 points in the second half to seal the win.
Kayla Schaefer led the Warriors with 13 points, while Rachel Novotny scored 12, Allie Pickrain scored 11 and Emily Kieck scored 10. Pickrain was 3-for-7 on 3-point tries.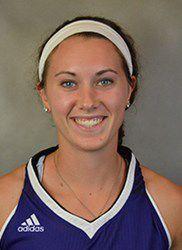 Novotny tallied a double-double with 11 rebounds to go with 12 points.
The Huskies out-rebounded WSU 39-32.
Winona State (11-9, 9-7) returns home next weekend to host Minot State on Friday and U-Mary on Saturday.
The Winona State men's basketball team's four-game winning streak ended on Saturday as they lost to St. Cloud State 85-70 in St. Cloud, Minn.
You have free articles remaining.
The Huskies made 66.7 percent of their shots from the field and 52.6 percent of their 3-pointers as they ran away from the Warriors.
WSU got as close as 2 back at 53-51 with 11:14 to go after a 3-pointer by Kevion Taylor, but SCSU went on a 15-2 run over the next six minutes to put the game away.
Taylor scored a team-high 20 points and made 4 of 9 3-point tries, while Caleb Wagner scored 18 points with three 3s and Devin Whitelow scored 13.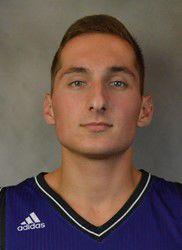 Whitelow had four steals.
The Huskies outrebounded the Warriors 30-21 as Sean Smith grabbed a ame-high nine rebounds.
Gage Davis scored 31 points for SCSU and Brindley Theisen scored 25 with seven 3s.
The Warriors and Huskies were tied at halftime. Winona State (10-12, 7-9) return home next weekend to host Minot State on Friday and U-Mary on Saturday.