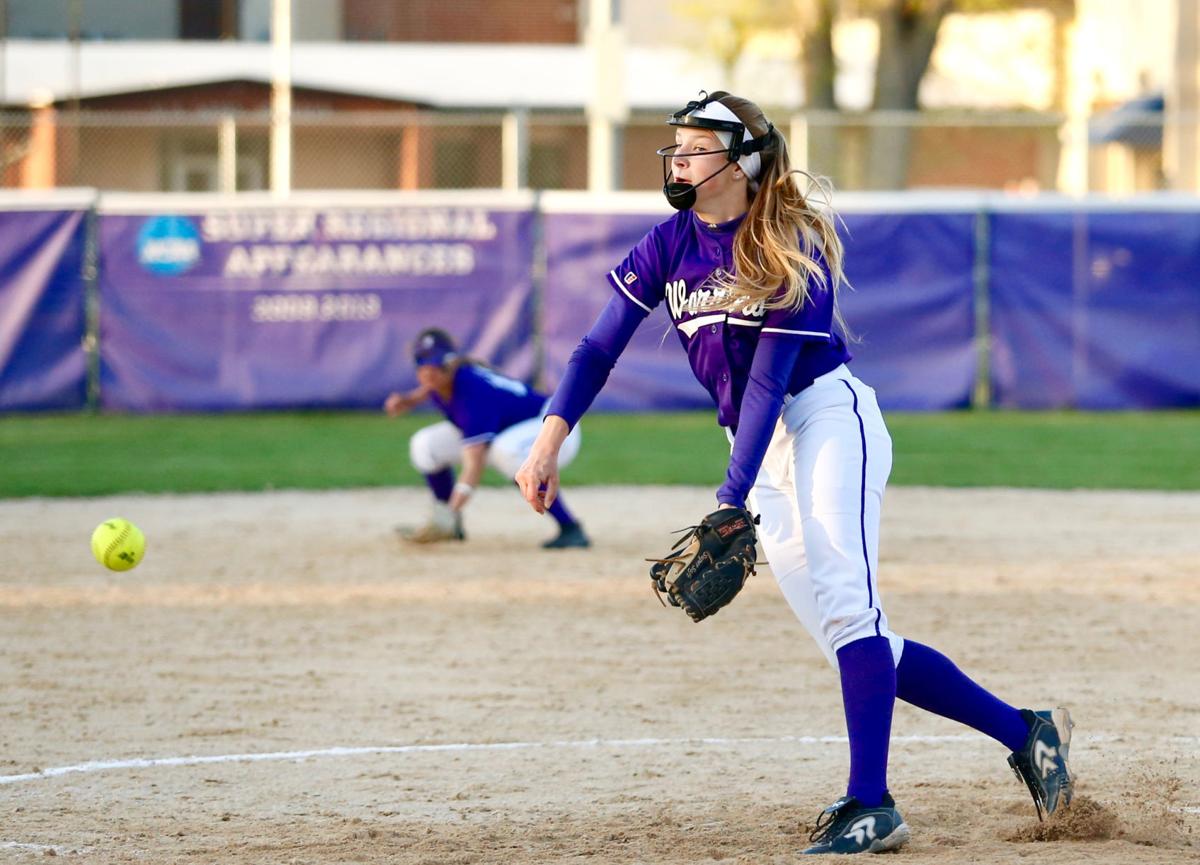 It has been an emotional two days for coach Greg Jones and the Winona State softball team.
During their spring trip to Florida they found out their season is most likely over.
With that realization, they honored their five seniors — Alison Nowak, Katie Kolb, Alexis Kelsey, Jordyn Klemen and Alyssa Van Valey — with an impromptu senior day celebration Friday during their final game of their spring trip at the Spring Games in Auburndale, Florida.
"Very emotional past 24 hours," Jones said Friday. "We celebrated senior day to the best of our ability."
It was more than likely their last game due to the COVID-19 pandemic. The NCAA announced on Thursday that spring championships were canceled. This came after the Northern Sun Intercollegiate Conference (NSIC) had announced the immediate suspension of all athletic activities for each of its 16-member institutions. But said any non-conference competitions already traveled to are left to institutional discretion up to March 16.
Jones said they started to hear whispers between their 2:30 p.m. and 4:30 games on Thursday about the possibility canceling games, but found out the NCAA's decision after the 4:30 game. With that decision, it didn't make much sense for the NSIC to be one of the only conferences in the country to resume only for conference play with the end goal of a national championship not a possibility. So the Warriors have the mindset that their season is over.
"We have treated it at this point like we are done," Jones said. "And this was our last game.
"... This was so unexpected, so unprecedented and so fast. Those were the big pieces of this thing. This is so unprecedented, I mean this has never happened before in our lives. ... At the same time, I truly get it. I respect the decision and don't have any hard feelings towards it. This isn't a personal position, this is a global position. We want to do our part. But it's certainly challenging just to juggle all these emotions."
The NCAA did announce late Friday night that they will grant spring athletes across all Divisions another year of eligibility. It is uncertain if the seniors will want to take that extra year. Jones said that they were in the process of working with administrators and he would meet with each senior 1-on-1 this upcoming week.
The decision was up to the Warriors on whether or not they wanted to finish their spring trip. The other teams were dropping out left and right including what was supposed to be their last two opponents on Friday. The tournament director asked if WSU still wanted to play and for the Warriors, it was an easy decision. They wanted to send their seniors out right.
And they did just that, as the Warriors defeated Kutztown 5-2 before handling Pitt-Johnstown 8-0.
"I think, of all this that has happened, I'm most proud of my kids is that they came out and played softball," Jones said. "They compartmentalized, they didn't at first, but there was a lot of emotion early ... I just told them, 'go out and play softball.' And they turned a corner and they played so well emotionally and with energy. They knew the only thing they could control right now was the game in front of us.
"Behind closed doors I told them, 'This isn't about endings, this is about an opportunity. And you have an opportunity right now to push the sun up into the sky and play one more game.'"
After falling behind 2-0, the Warriors came roaring back with a five-run fourth inning thanks to a home run from Rylee Stout, a two-run homer by Libby Neveau and RBI from Brianna Luciano and Kolb.
Kleman earned her 73rd career win, allowing two runs on eight hits in six innings. She will finish 11 shy of the program record.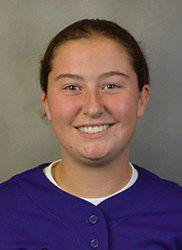 Nowak went 3-for-4. The two-time All-American and NSIC preseason player of the year was on pace to break the all-time hits record as well. Seeing both her and Kleman's storybook careers end abruptly has been a tough pill to swallow.
"Ali Nowak has just been tearing it up and hitting over .500 and she's the preseason player of the year and is on pace to break the all-time hits record and on pace to be a three-time All-American," Jones said. "We hit 31 home runs in 19 games. Everything was moving in the right direction and Jo (Kleman) is the leader of that on the mound as the go-to kid. She was going to break the all-time wins record and all these things and all of a sudden it's just pulled out from underneath you."
In game two, it was Kelsey that delivered a memorable performance blasting a three-run homer to center to give the Warriors an early 3-0 lead. She would homer again in her final at-bat with a solo blast in the fourth. She finished her final game going 3-for-3 with two home runs and a career-high five RBI.
Fellow senior Van Valey delivered one of the best performances of her career in the circle, allowing just two hits in 4⅓ shutout innings.
It was a memorable ending for a historic senior class that will have the highest career winning percentage (.823) in program history, finishing with a 163-35 record in three plus seasons. Jones said it stings now, but they take some comfort in knowing that they are doing the right thing.
"We try to teach our kids from the beginning that none of what we do is you as an individual," Jones said. "This game is bigger than ourselves and today is a lesson in that. The only way you can really reconcile the hurt is that you are doing something for the bigger cause here, because if you get caught up in yourself, it just hurts too much. This is about us saving lives of people we never met. This is about us putting ourselves forward to be a part of the solution."
Be the first to know
Get local news delivered to your inbox!