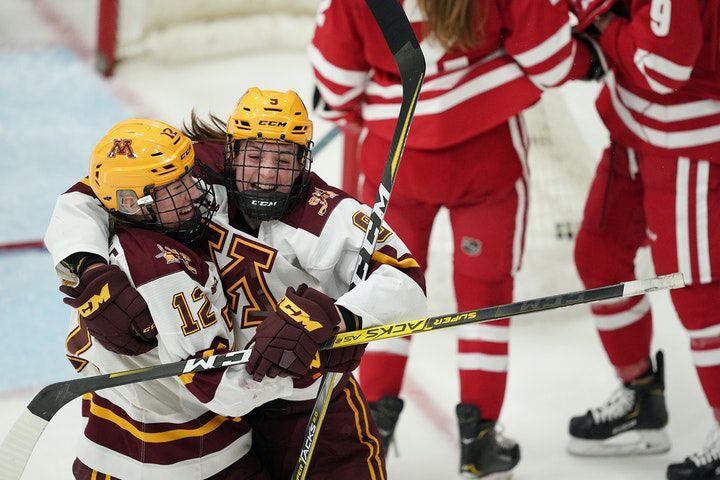 There's nothing more exciting than watching the Gophers and the Badgers compete against each other in Big 10 sports, whether it's the border battle for Paul Bunyan's axe in football, the fierce rivalry in hockey, volleyball or any other sport between the universities of Minnesota and Wisconsin.
But if you reside in Minnesota or Wisconsin and cross the border to work in the other state, there's nothing less exciting than having to file dual tax returns every year.
That border battle has gone on for too long, and it's time for the two states to bury the tax axe.
For 41 years, Minnesota and Wisconsin enjoyed a tax reciprocity agreement.
Under the agreement, if you lived in Minnesota and worked in Wisconsin, you paid your state income taxes to the North Star state. And if you lived in Wisconsin and worked in Minnesota, you paid your state income taxes to the Badger state.
The two states had a common-sense formula for settling up and making life simpler for thousands of folks in our region who live near the border and cross state lines to commute to work.
It was downright neighborly until 2009, when then-Minnesota Gov. Tim Pawlenty ended the agreement. In fairness, Pawlenty was tired of Wisconsin owing $60 million as part of the agreement. (Wisconsin finally settled up two years later.)
Since then, area legislators from both sides of the river and from both parties — including Sen. Jeremy Miller of Winona and Rep. Greg Davids of Preston, as well as Rep. Steve Doyle of Onalaska — pushed for renewal.
Sadly, the two states couldn't agree.
The result is that for more than a decade, cross-border commuters have been forced to allocate their income between the states and pay a portion of state income tax to each state.
That means filing two state income tax returns each year.
How many people are we talking about? About 97,000. According to the most recent Census Bureau figures, 68,663 Minnesota jobs were held by Wisconsin residents in 2018 and 28,734 Wisconsin jobs were held by Minnesota residents.
For reference, Census figures show La Crosse County gains 3,522 workers from Minnesota each day. Winona County gains 1,808 from Wisconsin. And 2,899 Houston County residents cross the border to work in Wisconsin.
We think there's reason for optimism that common sense and a new agreement can prevail.
The Wisconsin Department of Revenue has long pushed to renew tax reciprocity, and Revenue Secretary Peter Barca recently reached out to his colleagues in Minnesota to start the discussion.
During a recent interview with our editorial board, Barca emphasized the importance of reciprocity agreements to taxpayers and workforce development in the Upper Midwest. Barca represented Kenosha in the Wisconsin Assembly for many years and saw how the tax reciprocity agreement between Wisconsin and Illinois makes life easier for commuters and for companies that compete for workforce.
We also know that Minnesota Gov. Tim Walz understands the issue from his time representing Minnesota's 1st Congressional District in Congress.
There are details that must be worked out. According to the Wisconsin Department of Revenue, a reciprocity agreement means each state will forgo revenue from nonresidents working in the state and will obtain additional revenue from residents working outside the state.
Without an equitable formula, Minnesota would lose more revenue than it gains in a reciprocity agreement and Wisconsin would gain more revenue than it loses.
With an equitable formula, the two states can get closer to a breakeven point, though less revenue is raised overall under an agreement. That means one state — or possibly both — will have a net revenue loss.
But any loss would be a very small price to pay for a big convenience for 97,000 taxpayers who are forced to file two state returns each year.