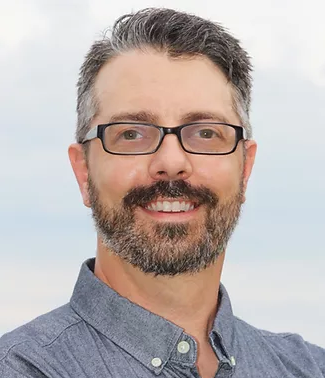 What is it about a downtown that creates intrigue and pulls at people's heartstrings? Is it the yearning to be with other people, especially after the year we've had? Do we harken back to the days of yesteryear, when the sound of hardened dirt beneath a horse's hooves echoed throughout Winona's downtown alley ways? Or maybe the stalwart downtown businesses in the 1950s, '60s and '70s were more your flavor?
For as long as I have lived in Winona (and I would suspect much longer than that), there has always been discussion regarding how we can improve our downtown. Businesses have opened and flourished. Some have closed or moved. Housing has been developed for all income levels. New buildings have been built and old ones have been rehabbed.
Things have changed, but have they really? Are we not still striving for what each of us think a downtown should be? Yes, we are. We will always be striving to make it better.
We now have a beautiful venue in Levee Park. Events like Live at the Levee, the Farmer's Market, Big Muddy BBQ, Craft Beer Tour and others, bring people together for both fun and a sense of community. This summer we'll actually be able to experience the Great River Shakespeare Festival overlooking the Mississippi on those oh-so-perfect evenings we cherish.
If you've even glanced at the newspaper lately, you'll see we've got a lot of new development going on right now. Main Street project is almost done and, very soon, we'll have 400 Fastenal employees downtown. A wonderful new Riverfront Trail has been approved and will be built in the next few years. Developers are designing the 60 Main Project currently. I can't say anything yet, but I think it's gonna be pretty cool. Housing is being created for people of all incomes as well.
We'll also be looking very closely at food trucks ordinances. Imagine having a semi-permanent food truck court under the new bridge or at the Levee or anywhere for that matter. Traverse City, Michigan, has a great example of how this can work to create variety and competition.
Before you cry foul for our established restaurants, they have found that food trucks actually support the surrounding brick and mortar restaurants. The more people that come to the area, the more opportunity for commerce.
If I close my eyes for a moment, this is what I really imagine our downtown looking like. A great mix of old and new architecture that melds our environment with our man-made structures. I see flourishing retail spaces, frequented by people of every demographic. Food options ranging from a hot dog cart, to a bowl of spicy curry, to a Kobe beef steak.
I envision events that attract thousands and allow the unaware to stumble upon something they may not have known about. Above it all, I see people and their desire for community. There is one constant through these years. Through the development, rehab and demolition. Through businesses opening and closing. Their desire to work, live and play in downtown Winona.
Regardless of what attracts you to our downtown, it's us, the people, that make the community. The downtown is us. We create it. Don't let the "things" get in the way of seeing what our downtown was, is and will become. We're moving and shaking.
We're making noise across the region. Winona is ahead of the game and we're a desirable place to live, work and play. Let's create OUR vision together as we move forward.