No, not because I don't have to go down to Madison and deal with the conflict that seems unending.
It's special because I woke up today in a free country that guarantees liberty and justice for all.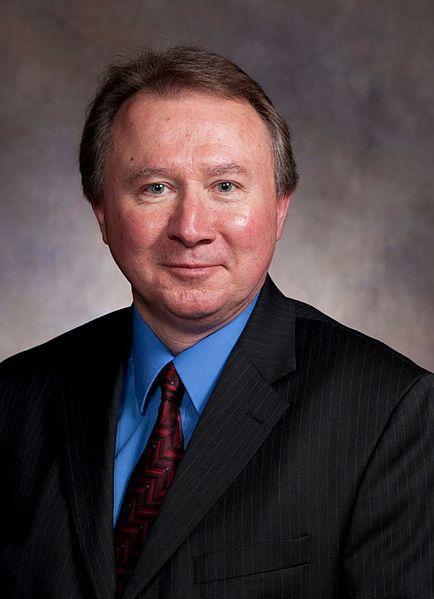 Each of us owe it to the men and women who honored their call to action and fought for the freedoms we take for granted every day.
As we take today to thank those brave men and women who served, and reflect upon their service, I'm struck with feelings of both discomfort and tranquility; two opposite feelings. Two opposite feelings I'll never experience like our veterans did.
Discomfort
Our veterans endured countless physical and mental obstacles, yet fought long and hard through each one and never gave up on our country.
Part of my discomfort today stems from knowing their perseverance through sleepless nights and constant fear continues today. During my years in the Legislature, I've heard plenty of experiences of veterans that I couldn't picture myself going through in a million years.
As I think back to the stories, I can't help but feel uncomfortable as I paint a picture in my head of what happened. Many of our service members saw their lives flash before their eyes, watched a brother or sister make the ultimate sacrifice, and experienced horrific things they wish they could unsee today.
You have free articles remaining.
Register for more free articles
Stay logged in to skip the surveys
Of the thousands of prayers and calls back home, veterans never truly knew when their last prayer or phone call would be.
But, even after all the hard-to-tell wartime stories, the devotion to their oath never wavered. I also feel discomfort knowing that there is always so much more we should be doing to honor and assist our veterans who gave so much for us.
Tranquility
I feel a sense of tranquility knowing my family is safe tonight. Despite the physical and emotional pain, many veterans express to me a deep sense of tranquility and pride knowing they had the opportunity to serve the country they love and to keep us safe.
Their real-life war stories have affected me profoundly, yet I will never experience the physical and emotional challenges many of our veterans still live with every day. However, I have a unique job that allows me to introduce and vote on proposals to help our veterans in Wisconsin overcome the physical and mental pain many of them endured during service and beyond.
Whenever I get the chance to cast a vote on a proposal to increase resources for our veterans, I am honored to do so. Most recently, I helped lead the Speaker's Task Force on Suicide Prevention, where I listened to veterans across Wisconsin discuss resources needed to help those who are struggling.
Veterans put their lives on the line for us. It is my responsibility – our collective responsibility — to return the favor and work toward improving the well-being of each and every veteran in our state.
Although my services will never equal the freedom and liberty our veterans provided us, I receive a great deal of satisfaction knowing I'm doing what I can for those who have internal wounds and memories they can't let go of.
Today, as veterans across our nation stand proud and tall, I offer my deepest appreciation and utmost respect for their service to our great country.
Thank you for protecting us and giving us the freedom we hold today; May God bless you.