Some days lately, it feels as if we're living in an inverted reality, where core assumptions we once relied upon to move forward are under challenge.
Take planning a family. There was a time when you couldn't. And for some people, that may soon be the case again.
Before there was birth control, couples who didn't want to get pregnant had to rely on abstinence or the rhythm method. The modest forms of pregnancy prevention then available (crude condoms and diaphragms) could not be distributed for 65 years under the 1873 Comstock Act, until a federal judge lifted the ban.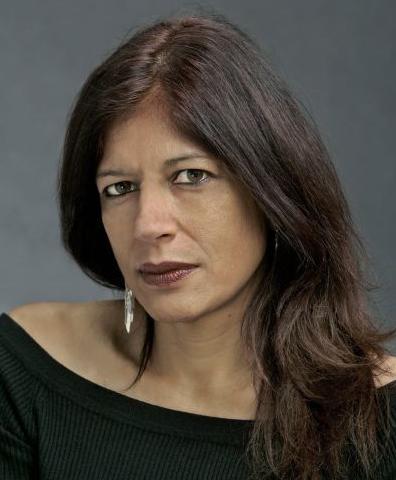 It took a 1965 Supreme Court ruling, five years after the pill first came along, to get married women the right to contraception. But not until seven years later did the U.S. Supreme Court lift the ban for women who weren't married.
Some of those rights came about thanks to the pioneering work of people like Margaret Sanger, who established the first birth-control clinic in Brooklyn in 1916. It took the 1960s women's movement to establish that a woman's right to control her own fertility was essential to her freedom.
So we seemed to have reached a consensus in this country that access to birth control should be every woman's and couple's right, regardless of income. It was also the best way to prevent abortions.
Fast forward to now, when Iowa's Planned Parenthood, which has for half a century provided affordable birth control and reproductive health care to women and girls, has had to make a choice: Accept a new Trump administration "gag rule" that forbids clinics with federal Title X funding from making abortion referrals, or forgo the funding.
It chose the latter. "If we accept the money," says a videotaped message from Sarah Stoesz, president and CEO of Planned Parenthood North Central States, Iowa's affiliate, "we can't answer a question about abortion." She said they had tried every legal avenue to get the order rescinded but ultimately had no choice but to withdraw from the program.
You have free articles remaining.
That decision, which will affect six Iowa Planned Parenthood clinics that got Title X funding, has cost the affiliate nearly $1 million. It could force low-income patients who got their services free to now pay 60% of the costs. One Des Moines teenager who was getting her birth control free would now have to pay about $120 out of pocket, in spite of a sliding fee scale the clinic is introducing.
The 1976 Hyde Amendment, it should be noted, already bars Medicaid coverage for abortions themselves. So you would think such an effort aimed at curbing free speech because of someone's opposition to a procedure the Supreme Court ruled legal in 1973 would violate the First Amendment.
But successive Republican administrations have been using this form of blackmail against other countries receiving U.S. aid since 1984. That was when Ronald Reagan as president created the Global Gag Rule, or Mexico City Policy. It forbids health organizations abroad from getting health funding if they discuss abortion with patients, or offer information or referrals, even in cases of rape or incest. They can't even advocate for abortion access with their own money. The policy has typically been reversed by incoming Democratic presidents.
In Ethiopia, where I did some reporting in 2006, clinics that didn't comply had to close or lose their access to contraceptive supplies, HIV screenings and treatments. Unplanned pregnancies and unsafe illegal abortions were so prevalent in Ethiopia that "post-abortion care" became a clinic specialty.
Will we in America be forced to go back to that, too? And why?
The simple answer seems to be that the ideological warfare around anything to do with abortion is believed to help Republicans win elections. That's a legacy of Republican political strategist Karl Rove, who determined that divisive social issues like abortion and gay rights would resonate with conservative voters and could win some on-the-fence voters over to the Republican side. So political candidates keep dredging up abortion, as Rep. Steve King did recently by declaring there should be no exceptions even for incest or rape because incest and rape have helped populate the world.
Getting Roe overturned may be something of a straw man. What would the GOP have left to dangle before its base if that happened? Meanwhile, states keep adopting their own curbs on abortion access. And now, even birth control is held hostage.
The hypocrisy at play here is appalling because if Trump were serious about preventing abortions, he'd be making birth control more accessible, not less so.
He's playing with real people's lives, hurting young and poor people who want to act responsibly but can't afford the means of preventing pregnancies. And please, if anyone is tempted to say unwed women shouldn't be having sex for moral reasons, need I remind you of Stormy Daniels.