Recent developments in Madison have threatened livestock siting rule changes, leaving our water and rural communities at risk.
After a lengthy debate Tuesday, the Senate voted down DATCP Secretary-Designee Brad Pfaff in a 14-19 party line vote. The denial of Pfaff, who has already been serving in the role for nearly a year, came as a shock to many in the agricultural community.
Wisconsin Farmers Union appreciates Pfaff's long-time commitment to family farmers, and we are disappointed in the dysfunction witnessed on the Senate floor during his confirmation hearing.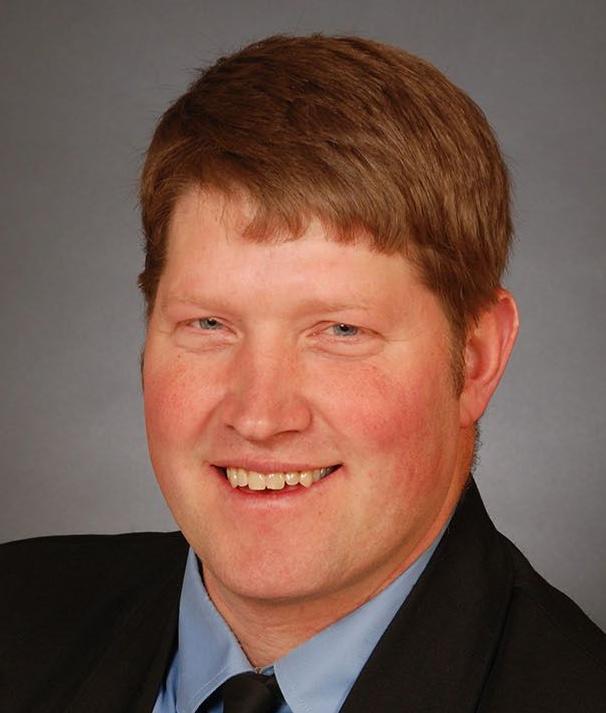 Pfaff, who was incredibly qualified, was sacrificed for standing up for the very family farmers he is meant to represent.
It seems that the Senate is punishing Pfaff for pushing on two critical issues for rural Wisconsin: urgency of mental-health funding for farmers in dire times and the need to revisit the Livestock Siting Law that safeguards our water and communities.
The denial of Pfaff's confirmation has real consequences on the people of Wisconsin. Now, maybe more than ever, our rural places need strong leadership, not partisan divides and squabbles.
The current political quagmire and lackluster farm policy distract us from the reality: America's Dairyland continues to lead the nation in farm bankruptcies, with accelerated farm loss and farmer mental-health issues. People are hurting out here in farm country.
The Senate's decision regarding Pfaff cannot be reversed, but Wisconsin Farmers Union reiterates that revisions to the Livestock Siting Law can still be salvaged.
The ATCP 51 updates were swiped from the Nov. 7 DATCP board agenda last week, presumably in a last-ditch effort to placate Senate opposition before Pfaff's confirmation hearing.
The mere hours between Sen. Scott Fitzgerald's threats to Pfaff's vote and the removal of ATCP 51 from the agenda hardly seem a coincidence. Instead, it appears to be the result of pressure exerted by industry groups and another move in a gross political game that has left our government hamstrung and the interests of Wisconsin citizens ignored.
The law that gave rise to the ATCP 51 rules was originally adopted as a bipartisan compromise to strike a balanced agreement between growth in Wisconsin agriculture and local governments' ability to mitigate risks associated with large livestock operations in their communities.
For many citizens, this issue has a daily impact, and they have been waiting a decade for updates to the rule.
Hundreds of citizens participated in recent ATCP 51 hearings, and those who testified overwhelmingly supported updating the rules.
Proposed revisions, which would impact only 1 percent of the state's very largest farms, would hold large livestock operations accountable for damage to land, water, roads and neighboring property values. To scrap the rules now is to ignore all the people who participated in the public process.
The grassroots members of Wisconsin Farmers Union identified the Livestock Siting Rule as a 2019 Special Order of Business.
In the face of increasing odor, noise and traffic complaints that are reflecting on the rest of the farming community, and with increasing permitting costs being shouldered by local governments, the updates are overdue.
As Midwest Environmental Advocates noted recently, "The real losers in this political power struggle are the thousands and thousands of families whose quality of life steadily erodes as the industrial farming model tightens its grip on rural Wisconsin. Who is looking out for them?"
Among those hurt by this industrial agriculture model are the hundreds of farms we've lost recently, including 691 dairy herds in 2018 and 718 so far in 2019 (as of Nov 1).
Wisconsin Farmers Union encourages those displeased with this gridlock to contact Gov. Tony Evers' office (608-266-1212) DATCP (608-224-5012) and your state senator's office (find contact info at http://maps.legis.wisconsin.gov/). Urge them to keep ATCP 51 revisions moving forward.
These are incredibly tough times in Wisconsin agriculture and in state politics.
They require that we muster up our courage, fight for what we believe in and push for real change if we truly want a future for family farms. We hope that Gov. Evers and the Senate will not continue to let political trappings stand in the way of the needs of the people.
We should be encouraging — not punishing — bold, visionary leaders who are speaking for Wisconsin's family farmers and our rural communities.
Darin Von Ruden is a Westby dairy farmer and president of Wisconsin Farmers Union, a grassroots organization committed to enhancing the quality of life for farmers, rural communities, and all people.
Catch the latest in Opinion
Get opinion pieces, letters and editorials sent directly to your inbox weekly!