In the summer of 2016, it felt like all my ships were coming in: I'd secured a teaching job, and I was dating someone new. "Buy a lottery ticket!" a friend said. I did.
Then, unexpectedly, I got pregnant.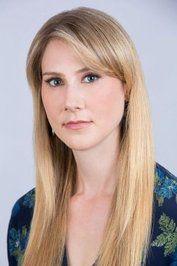 I've wanted to be a mom for as long as I can remember. Two years earlier, I'd had an IUD removed when a longtime boyfriend and I began discussing kids. Instead of having a baby, we broke up. And then things worsened: My finances crumbled. My dad got cancer.
But then that golden summer came along. I almost believed I could win the lottery.
Instead, my luck turned again — and soon after, the luck of every American who cares about reproductive rights turned too.
To some, I might seem like an anomaly: a Southerner raised pro-abortion rights. But the South isn't a monolith, and in the college town where I grew up, being pro-abortion rights was the norm.
I've always supported abortion in theory. I attended my first pro-abortion rights rally in high school. In the mid-1990s, there were many — that was when House Speaker Newt Gingrich made abortion a "wedge issue." But reproductive freedom wasn't just an abstraction to me. A close relative had terminated a pregnancy. In my 20s, several of my best friends had abortions. In my community, it wasn't taboo. Still, I considered it an option for others. I was too careful to ever need an abortion, I thought.
When I got pregnant, it was partly because of a failure of technology but mostly because of human error. I didn't like hormonal contraceptives, and my new boyfriend didn't like condoms. We opted for the rhythm method, aided by an ovulation app that was supposed to be very scientific.
Unsurprisingly, this method failed the first time we tried it. On a hunch, I took the morning-after pill, too, just in case. It also failed.
When I learned I was pregnant, I was shocked, devastated and elated, all at once. My first thought was to terminate the pregnancy. We'd been dating for only three months. But days later I changed my mind. I was 36. I didn't know how many more chances I'd get to have a baby.
My boyfriend didn't feel the same way. Crying, he said it would ruin his life. His reaction was understandable and also wrenching. I decided to abort.
You have free articles remaining.
It was the hardest, most anguishing decision I'd ever made. But I'm grateful to live in New York City, where the choice was mine to make. Three years later, I feel no anguish or remorse. It was the right choice for me.
Making that decision was only hard emotionally. Not morally: I don't believe life starts at conception. Not financially: Insurance covered most of the cost. My (by-then-ex) boyfriend and I split the rest. Also, crucially, it wasn't hard politically. As a privileged white Brooklyn resident, I faced no repercussions. I scheduled an appointment right away. At a nearby clinic, I was administered RU 486, the so-called abortion pill.
The procedure wasn't seamless. For a while, it looked like I might need follow-up surgery. I remained technically "pregnant" for two months and had to see my gynecologist weekly. These visits, too, were covered by insurance — and, needless to say, legal.
All this took place throughout fall 2016. My last gynecological visit fell on the morning after Donald Trump was elected president. In the subway, riders wept openly.
When my doctor entered the exam room, I tried to make light of the election. "I guess if I do need a D and C," I said, "I should get it now, before they're illegal." She smiled tolerantly. "That won't be necessary," she said. "It'll be state by state. It won't be outlawed in New York."
It would be state by state, I knew. This didn't reassure me. I started to picture an invisible fence rising around the South, like the one now marking Alabama's borders. Why should I have more right to terminate a pregnancy than a 12-year-old incest victim? Or anyone else unlucky enough to find themselves pregnant-while-Southern when they don't want to be? The answer is easy: Of course I shouldn't.
Carol Sanger, a legal scholar and author of "About Abortion: Terminating Pregnancy in the 21st Century," argued in a 2017 lecture that privacy and secrecy shouldn't be conflated. Everyone deserves privacy, but a person keeping their abortion secret out of shame or fear of reprisal isn't exercising that right freely.
Initially, I told almost no one about my abortion. I thought I was choosing privacy.
Discussing abortion openly may be frightening, but it's vital, Sanger argued. Thirty years ago, homosexuality was judged both a mental illness and a crime. Now, gay marriage is legal. "How did that happen?" she asked. "In part by bravery and people stepping up."
The Me Too movement has offered further evidence that en masse testimony can effect change.
One in four U.S. women will have an abortion by age 45, according to the Guttmacher Institute. The best way to ensure that abortion remains legal throughout the South and Midwest is for more of us to speak up, normalizing the procedure and making ourselves visible to politicians.
I agree with Sanger: The antidote to the stigmatization and now criminalization of abortion is a flood of real-life accounts of them. This is one.