On just his fourth day on the job, freshman Indiana Congressman Frank J. Mrvan was in the final group of lawmakers exiting the U.S. House chamber Wednesday as rioters breached the doors and shots rang out in the Capitol.
"It was pure chaos and disarray," said Mrvan, a Highland, Indiana, Democrat. "Something I never thought I would see in the United States of America."
Mrvan said he initially stayed in the House as the Capitol was invaded for the first time since the War of 1812 to make sure all his colleagues were able to get to safety.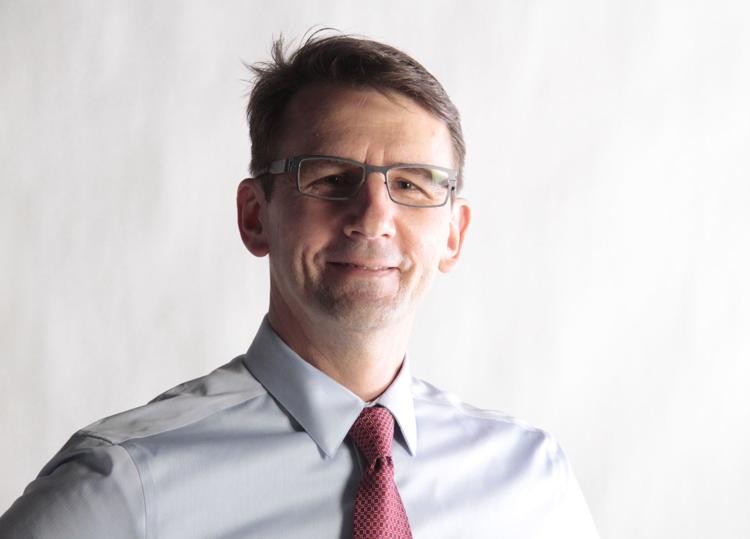 He was among several Midwest federal lawmakers who expressed shock and disgust at the events.
Law enforcement directed Mrvan and several other stragglers to finally leave the chamber as police barricaded the House door against the marauding mob of Trump supporters; a stand for which Mrvan said he'll be "forever grateful."
"We were the last people to exit as that was going on," Mrvan said. "It was a moment."
Mrvan declined to directly blame Trump for the disruption and destruction. Instead, he called on leaders at all levels to more carefully choose the words they use and to avoid "fiery rhetoric" that can lead to violence.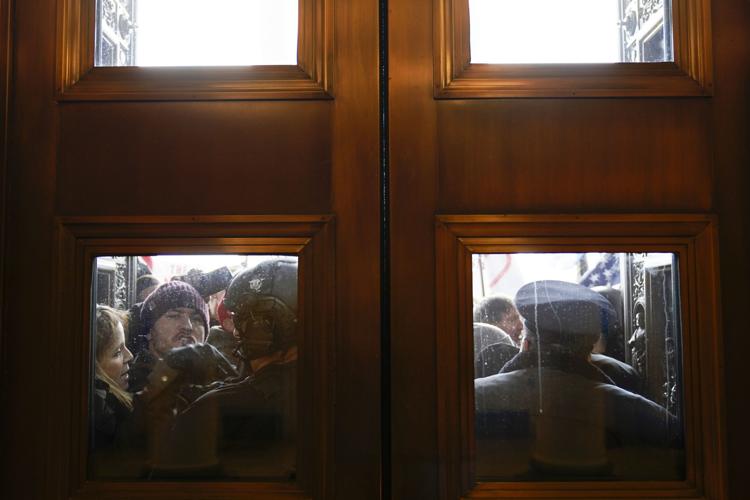 "Words matter. What people say and what you do matters. And when you're in a position of power you have to understand that," Mrvan said. 
Wisconsin Democrats minced no words in putting blame for the riot at the feet of Trump and GOP members of Congress objecting to the presidential election certification.
"What did they expect the reaction to be?" asked U.S. Rep. Ron Kind, D-La Crosse. "They have unleashed dark forces in our society now who think that this is entirely appropriate to attempt a coup d'état of our government because of what they've been led to believe."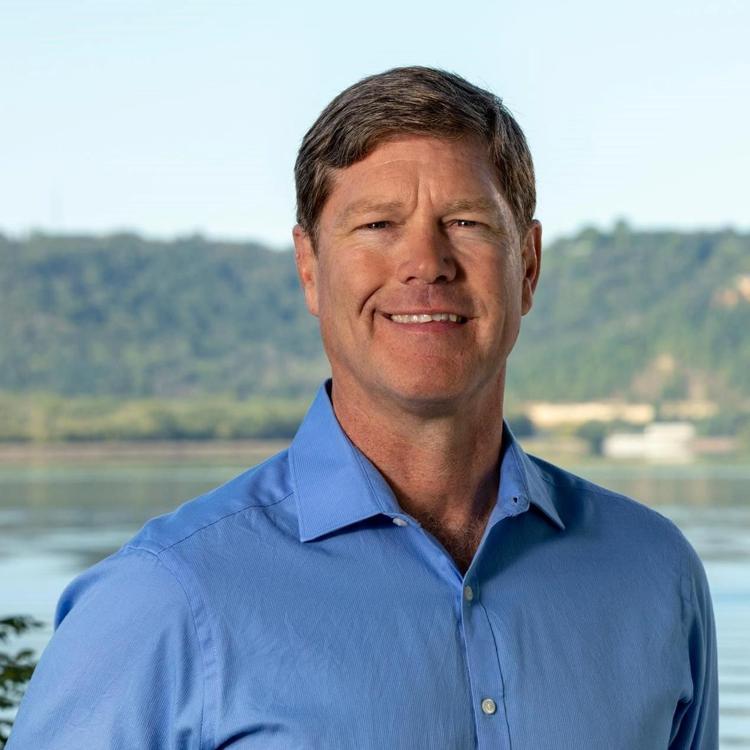 Similarly, U.S. Sen. Tammy Baldwin, D-Wis., said "it's disgraceful that our country has to experience this violence because of Trump's lies, conspiracies and un-American attacks on our democracy."
Mrvan noted the events were unfathomable.
"There were people who stormed the Capitol of the United States of America to try and change things because they didn't like how the election went?" Mrvan said. "This is beyond comprehension that we're going through this right now."
"I want to do the people's business. I want the transition of government to continue and to go smoothly, and right now I want to do my job and make sure we certify the results. The people have spoken."
Bipartisan agreement
U.S. Sen. Todd Young, R-Indiana, said everyone in America has a right to peacefully protest, but what occurred Wednesday "goes against everything we stand for as a nation."
"This is not a peaceful protest — it is violence and it is reprehensible. This must stop," Young said.
Likewise, U.S. Sen. Mike Braun, R-Indiana, one of the leaders of the GOP effort to delay or undo the certification of Biden's election victory in favor of Trump, said "rioting and violence are never acceptable."
"What we're seeing at the Capitol is wrong, hurts the cause of election integrity and needs to stop immediately," Braun said.
Another Indiana Democratic congressman laid the blame for the Trump riots squarely on those seeking to undo the election results on behalf of the outgoing Republican president.
"Everything that's happening in D.C. today — from the political theater inside the Capitol, to the unruly protests outside of it — is an insult to our democracy," said U.S. Rep. Andre Carson, D-Indianapolis.
"Congress is here to serve the people. The people chose Joe Biden and Kamala Harris, and we must uphold their choice."
"The objectors over the last two days have told me, 'There is no problem with just having a debate. We know we're not going to succeed, so we're just going to object; we're going to have a debate. We'll voice people's concerns, and then we won't actually overturn our entire system of representative government so nothing bad will happen. There will be no cost to this effort,'" Gallagher said.
"This is the cost of this effort."
Fellow Illinois Republican U.S. Rep. Mike Bost, who hails from Southern Illinois, deemed it "not just unacceptable, it's un-American."
"Americans cherish our right to free speech and peaceful protest," Bost said. "Please pray for peace and the safety of our brave law enforcement and first responders."
U.S. Sen. Tammy Duckworth, D-Illinois, said she's spent her "entire adult life defending our Constitution and people's rights to peacefully demonstrate." Duckworth is a war veteran who lost her legs in a chopper crash.
"I never thought I'd need to defend democracy from an attempted, violent overthrow in our own nation's Capitol. I will not yield to those who seek to harm our democracy," Duckworth said.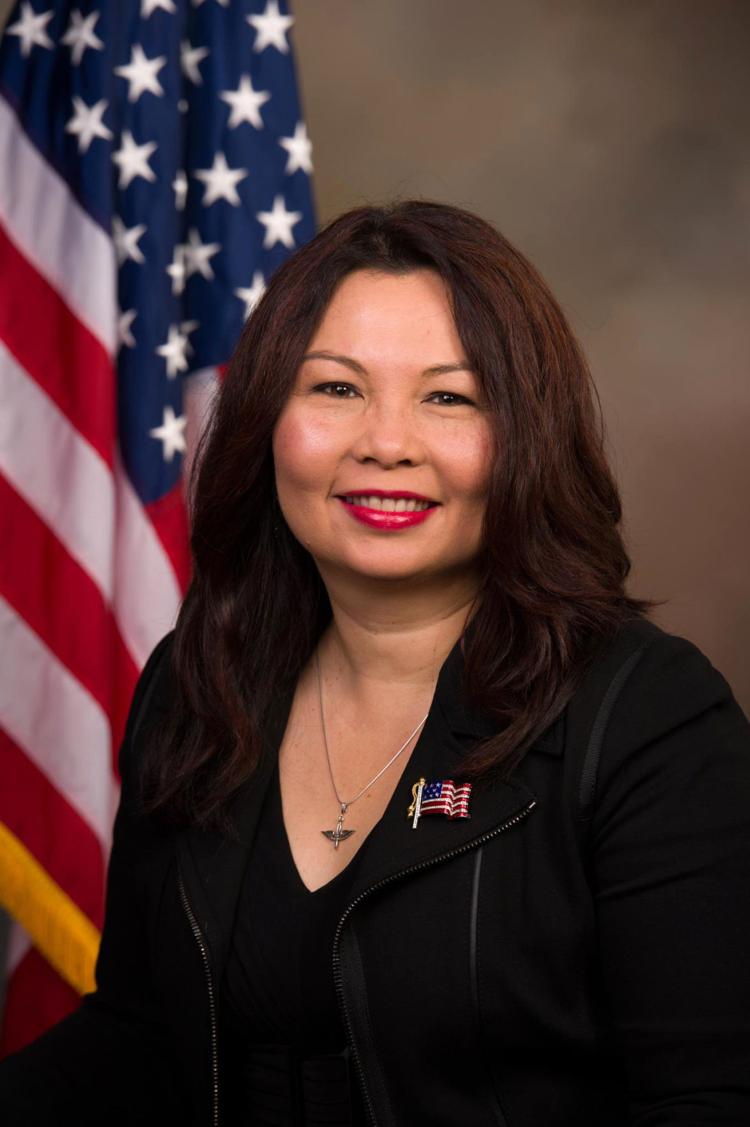 Meanwhile, U.S. Sen. Dick Durbin, D-Illinois, directly accused Trump of inciting the violence by sending his supporters to storm the Capitol when the House and Senate were in session.
"We do not know at this point the extent of the damage or injuries they have caused," Durbin said. "This shameful chapter in our nation's history is the real legacy of Donald Trump.
"On January 20, we can begin the process of healing the wounds of this country and start to put this national nightmare behind us."
Back in Indiana, Republican Gov. Eric Holcomb unequivocally condemned the violence at the Capitol.
"It's both saddening and sickening to watch a mob devolve into thinking their rules would ever replace the rule of law," Holcomb said.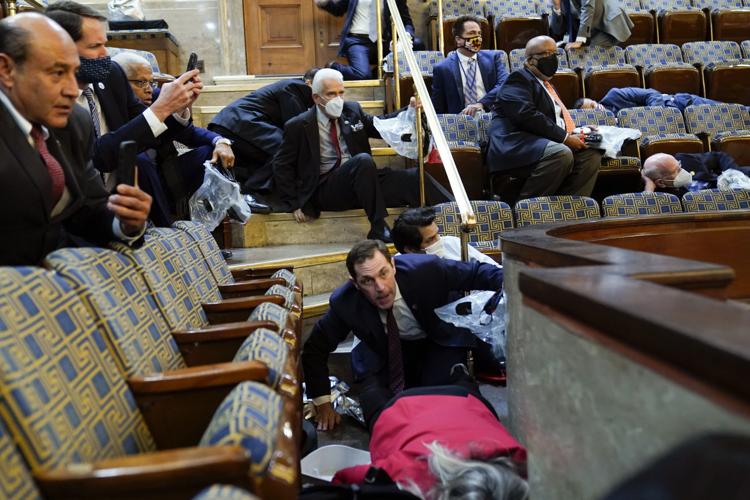 "Passion, patriotism and love for our nation should always and only be expressed in constructive ways that seek to honor the ideals on which our nation was founded. Any means of violence runs counter to who we are and is never acceptable."
Wisconsin Democratic Gov. Tony Evers similarly condemned the riots.
"As are so many Wisconsinites and Americans, I am watching these horrifying events unfold in Washington, D.C. in disbelief," Evers said.
"The peaceful transfer of power is at the very heart of our government and our country. This is an attack on our democracy. Period."
"This violence is the natural conclusion of Donald Trump's efforts to unleash the forces of hate and divide our nation," Pritzker said. "It must end."
---
Elected officials react to U.S. Capitol breach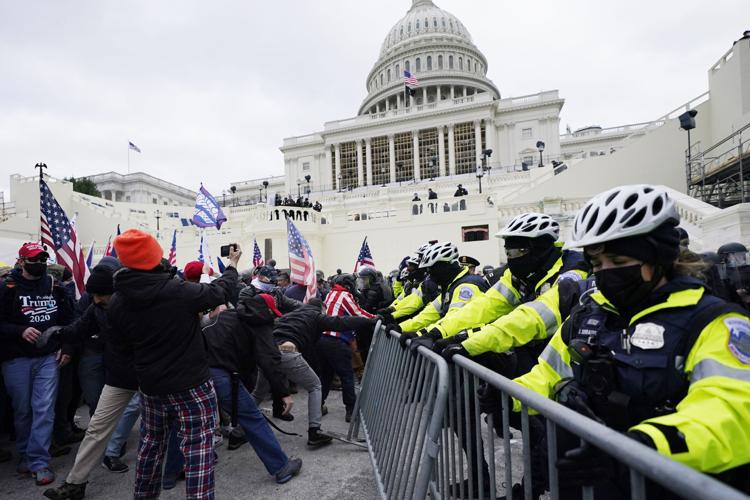 Illinois Gov. J.B. Pritzker, Democrat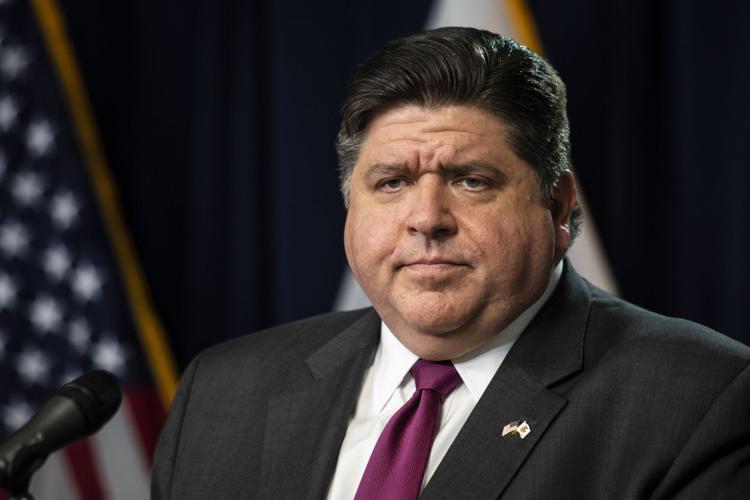 Illinois U.S. Rep. Adam Kinzinger, Republican of Channahon
Illinois U.S. Rep. Darin LaHood, Republican of Peoria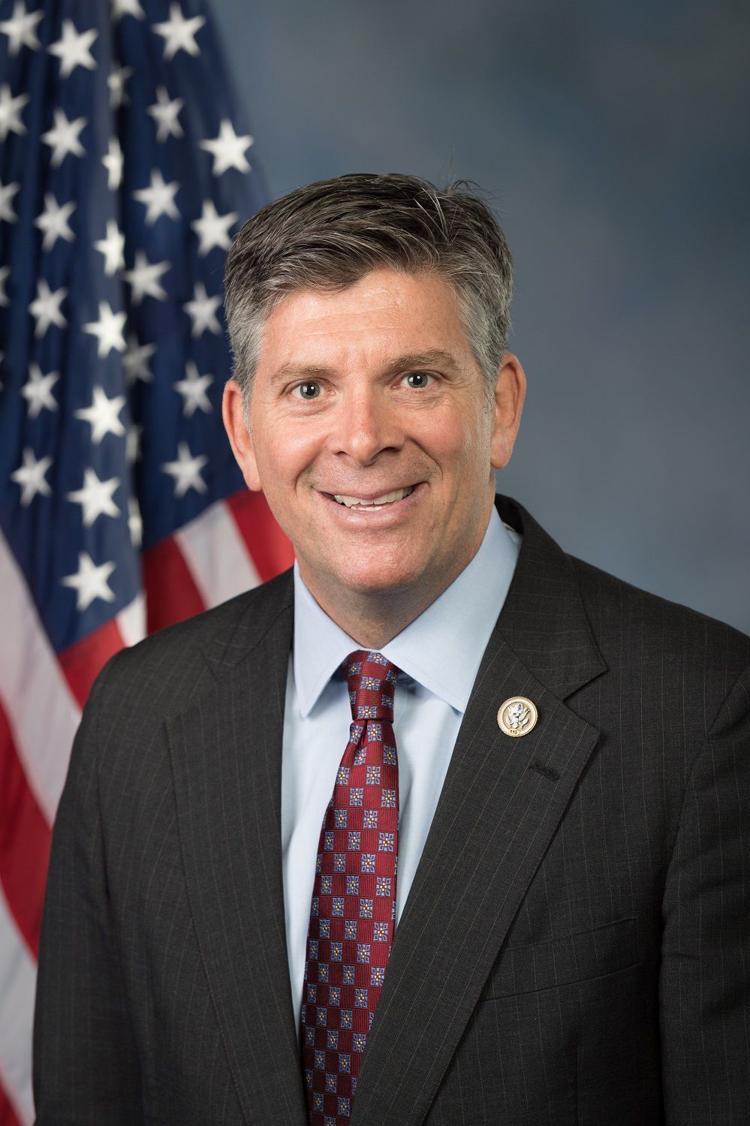 Illinois U.S. Rep. Mike Bost, Republican of Murphysboro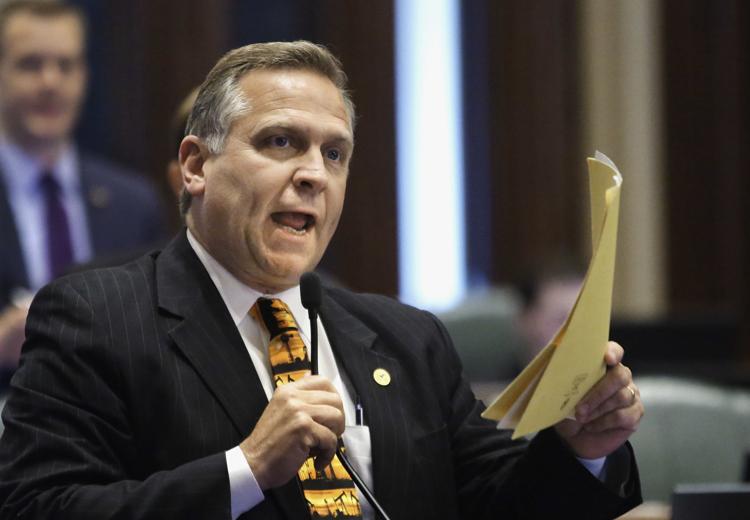 Illinois U.S. Rep. Rodney Davis, Republican of Taylorville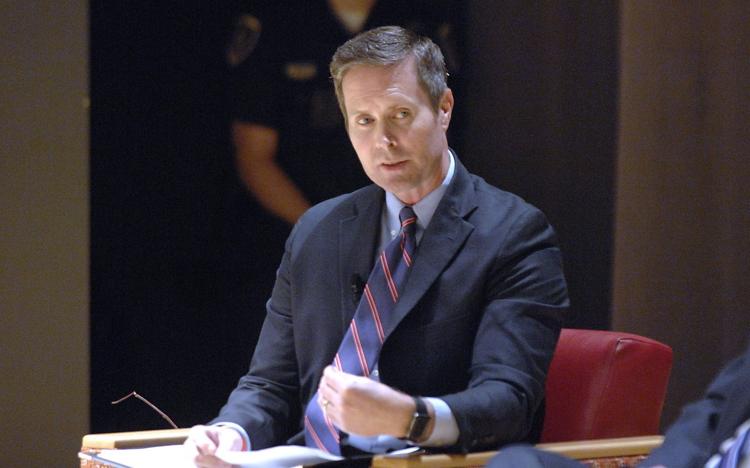 Illinois U.S. Sen. Tammy Duckworth, Democrat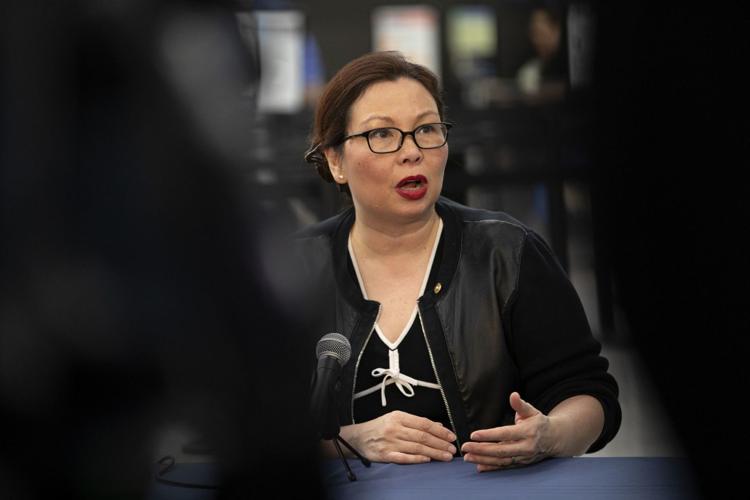 Indiana U.S. Rep. Andre Carson, Democrat of Indianapolis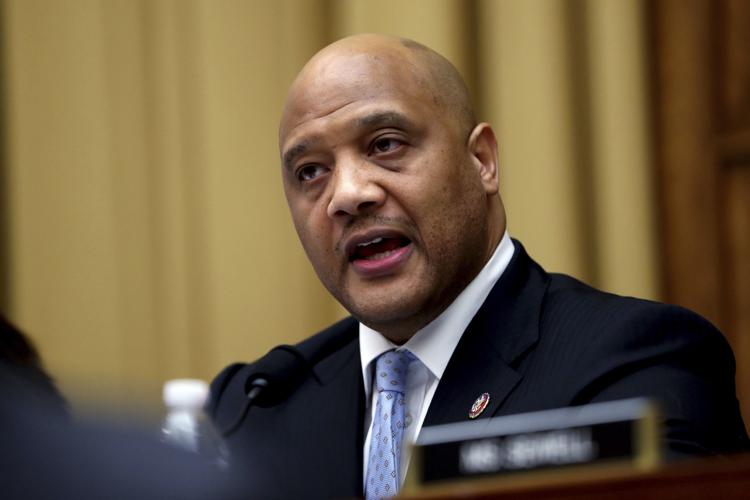 Indiana U.S. Rep. Jackie Walorski, Republican of Elkhart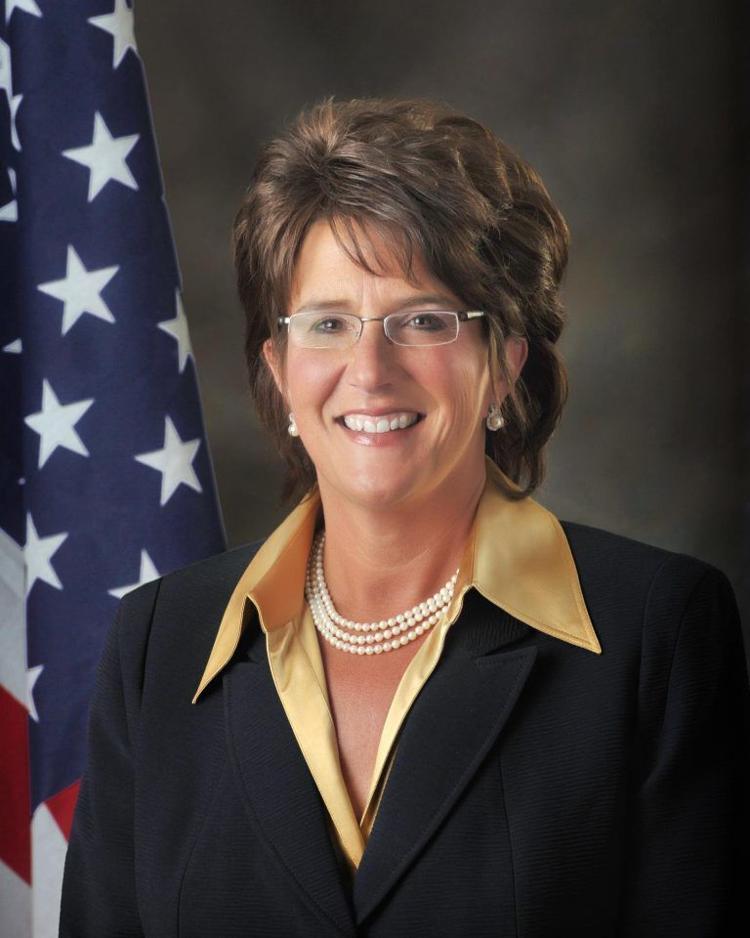 Indiana U.S. Rep. Jim Banks, Republican of Columbia City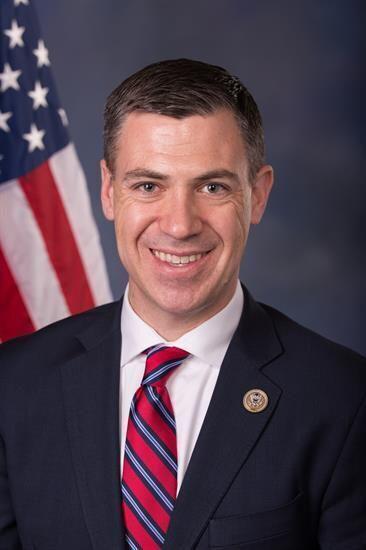 Indiana U.S. Rep. Larry Bucshon, Republican of Evansville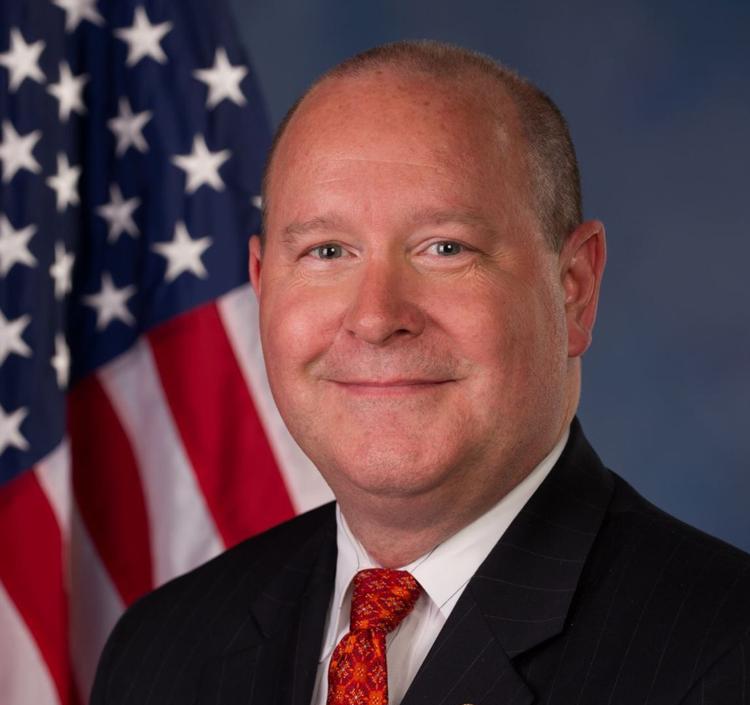 Indiana U.S. Rep. Trey Hollingsworth, Republican of Jeffersonville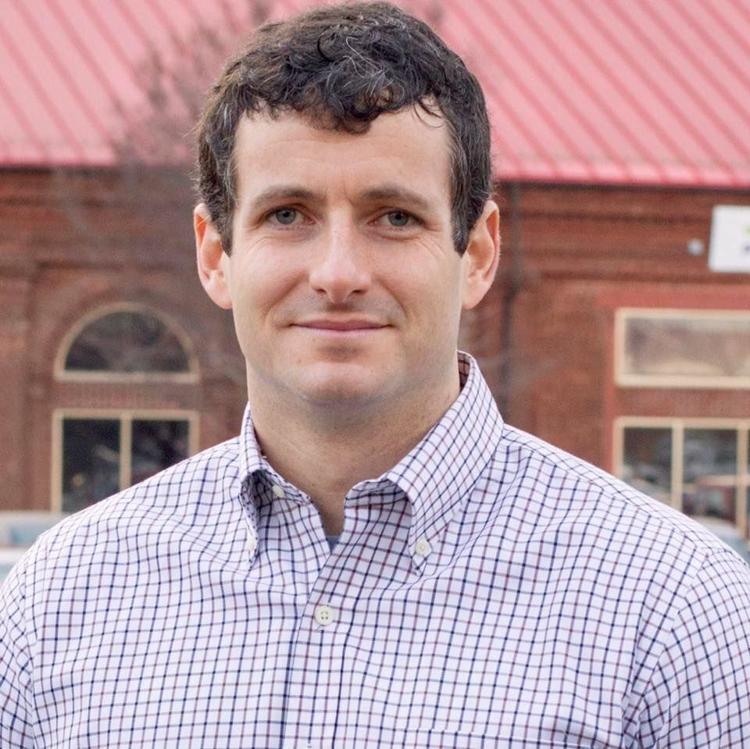 Indiana U.S. Rep. Victoria Spartz, Republican of Noblesville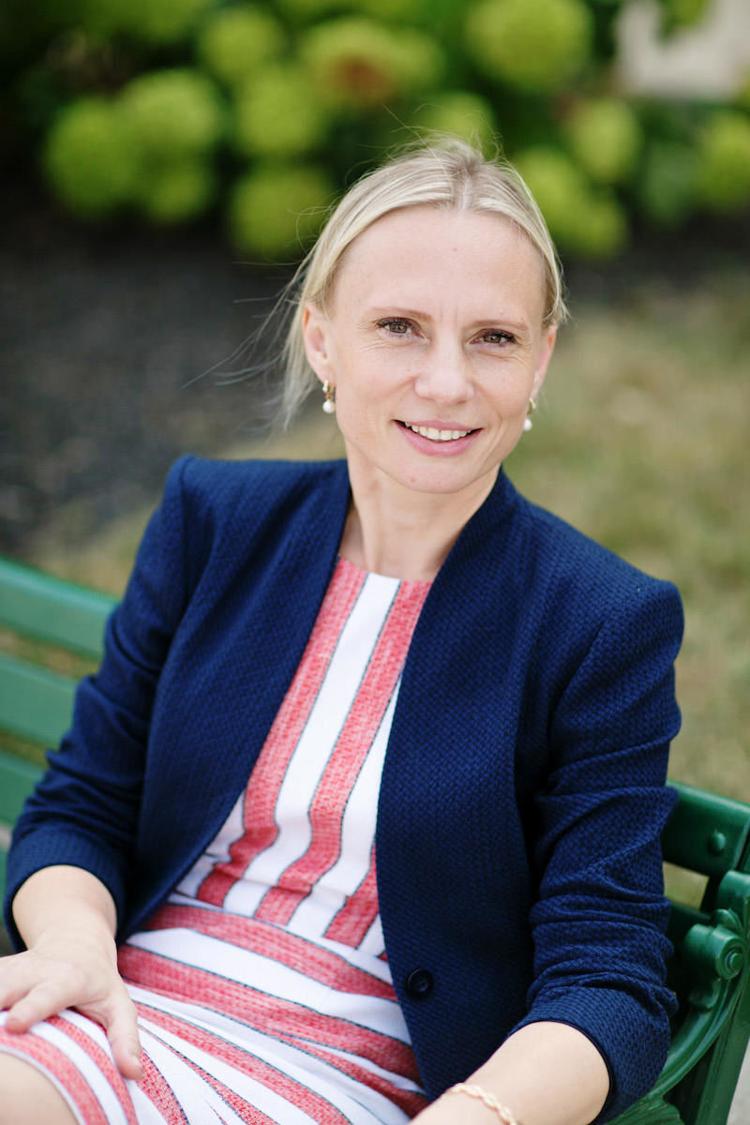 Indiana U.S. Sen. Mike Braun, Republican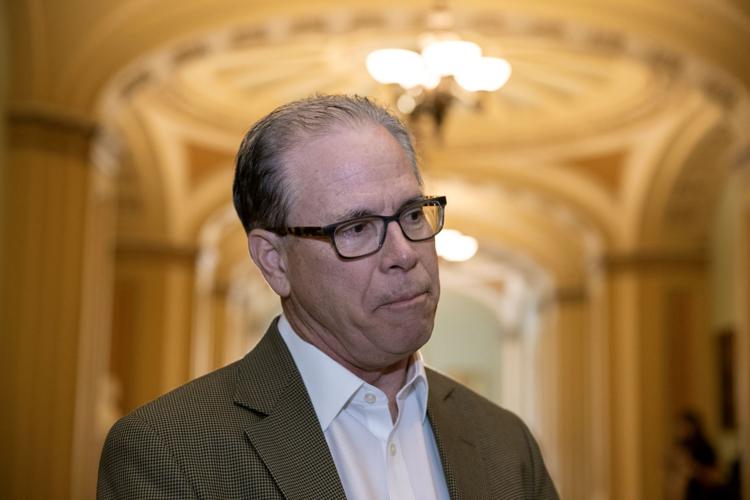 Indiana U.S. Sen. Todd Young, Republican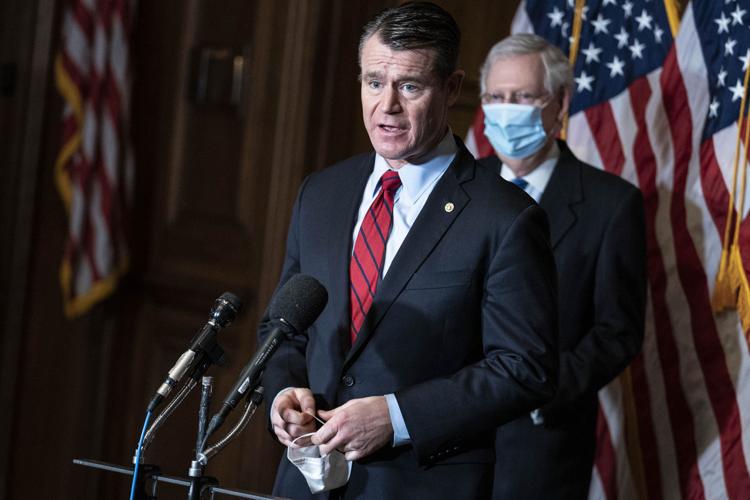 Wisconsin U.S. Rep. Glenn Grothman, Republican of Glenbeulah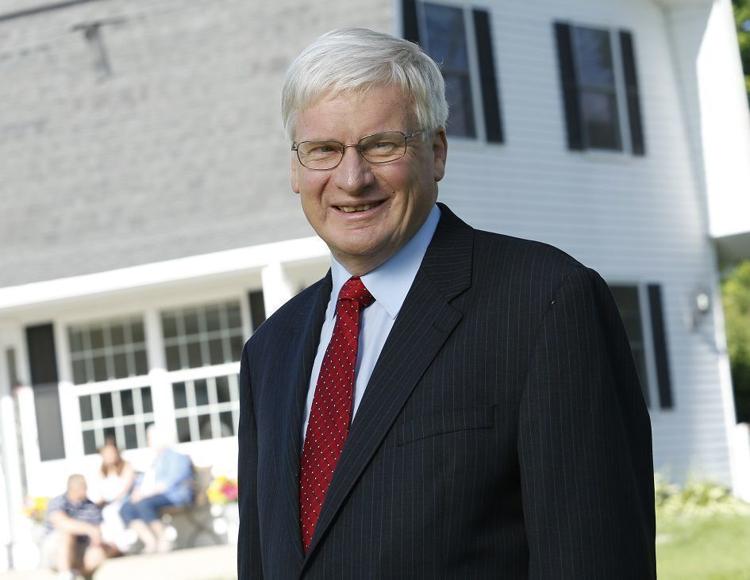 Wisconsin U.S. Rep. Gwen Moore, Democrat of Milwaukee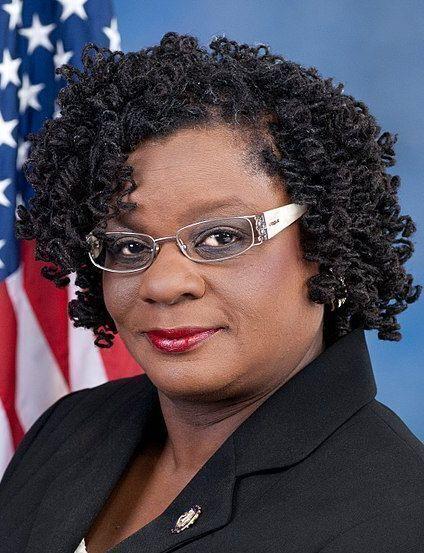 Wisconsin U.S. Rep. Mark Pocan, Democrat of Madison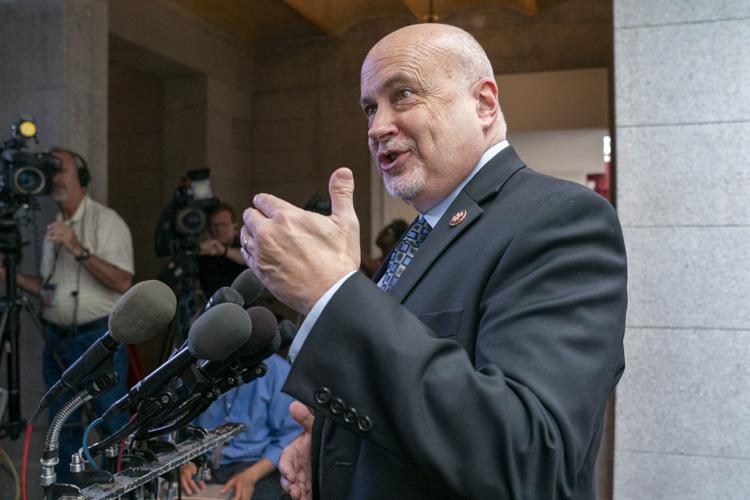 Wisconsin U.S. Rep. Mike Gallagher, Republican of Green Bay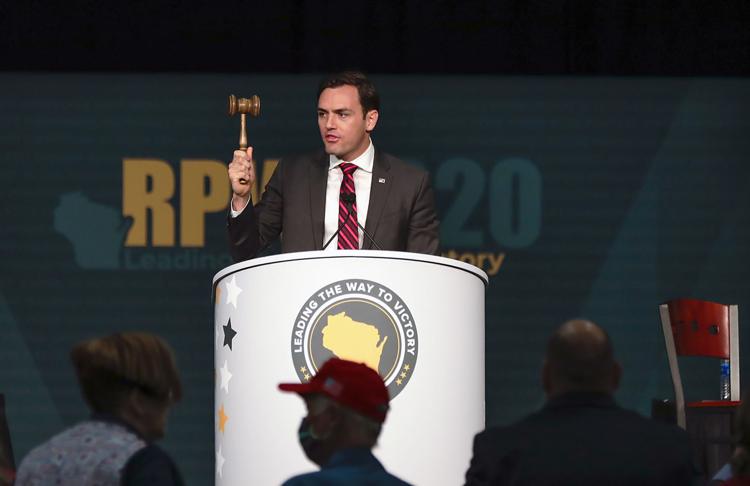 Wisconsin U.S. Rep. Ron Kind, Democrat of La Crosse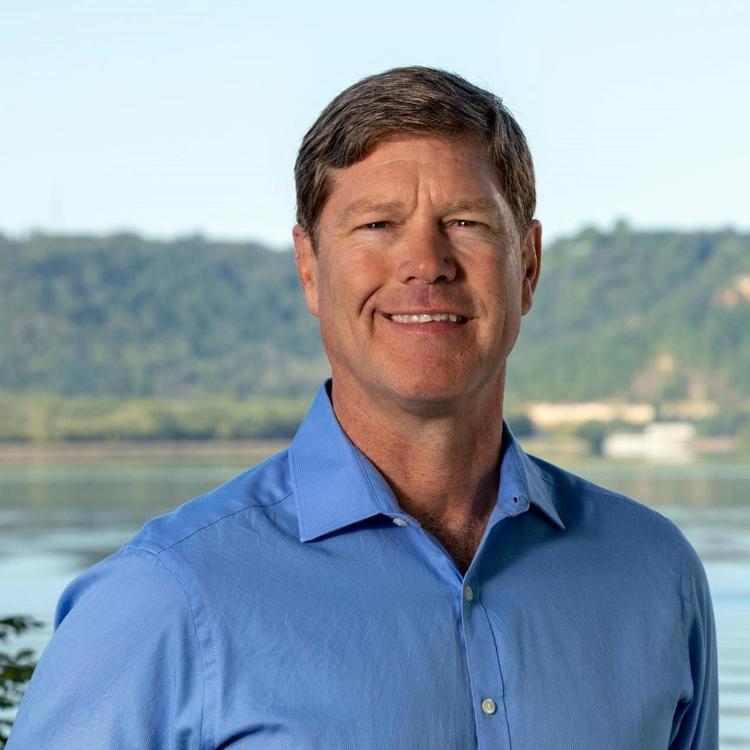 Wisconsin U.S. Rep. Tom Tiffany, Republican of Minocqua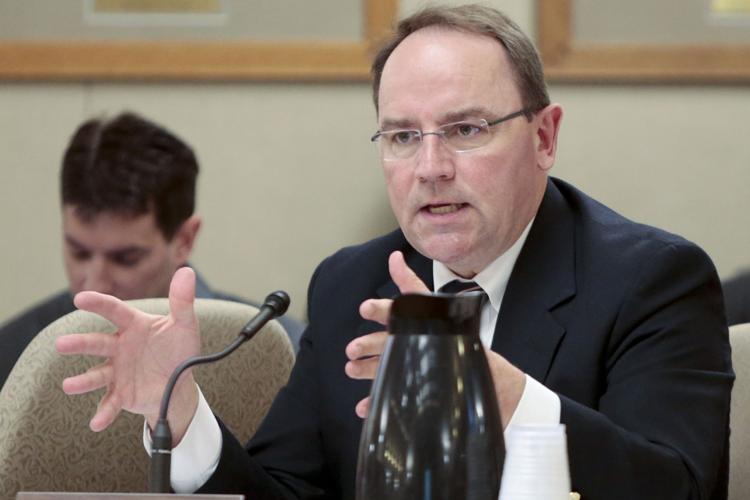 Wisconsin U.S. Sen. Ron Johnson, Republican