Winona State University men's basketball coach Mike Leaf resigned days after he made drunken sexual advances toward a current player on June 20, according to the player.
The player spent an afternoon and evening with Leaf during which the former coach drank alcohol on several occasions, and served the player, who is older than 18, alcoholic drinks at Leaf's house, the player said. Later in the evening he allowed the player to leave his house after trying to stop him, only to follow him to his apartment, lead him back to his house, and touch the player multiple times while the player was lying in Leaf's bed, according to the player. All of the advances were unwanted, the player said.
The player, who spoke with the Daily News Thursday along with six team members who wanted to offer support, spoke on condition of confidentiality. He said he filed a formal complaint with WSU the morning after the incident. The Daily News has requested all information on complaints against Leaf; the university said it is actively investigating a complaint against Leaf, meaning that WSU can only confirm its existence, university officials said.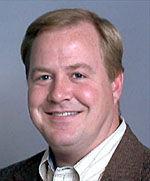 Leaf did not respond to a phone call requesting comment, and in a series of text messages Thursday to a Daily News reporter said he was not available to talk, then said he would not comment.
In a series of text messages Leaf sent to the player the morning following the incident, June 21, and which the player provided to the Daily News, Leaf said, "I am sorry if I did something wrong" and "I don't remember much at all." He invited the player back over to his house, an invitation the player declined.
The resignation of the celebrated coach, a Winona native who brought two national championships to WSU and was the winningest men's basketball coach at the university, was abruptly announced June 26, five days after the complaint was filed.
The player said he is content with how the university is handling the investigation, and said the university is working closely and actively with him to offer support and guidance. The player has not reported the incident to the police.
WSU president Scott Olson spoke to the Daily News Friday afternoon in an in-person interview about the investigation into the player's complaint and the timeline following the incident. He stressed repeatedly that WSU responds to all complaints involving student safety with top concern.
"It's a covenant we have with the students that we're going to take these complaints seriously and that we're going to stick with them and see them through," he said.
The university announced Leaf's resignation Friday, June 26. Olson said the player made the complaint to the university on Sunday, and that Leaf was placed on administrative leave at 7 a.m. Monday. Under the terms of the leave, Leaf was barred from campus and told to have no contact with students or faculty, Olson said. Olson said Leaf requested to meet with university officials that Friday, at which point he offered his resignation and asked that it be effective June 30.
Olson said that the university is dedicated to completing the investigation, even after Leaf's resignation. He said there is not yet a timeline for finalizing the investigation.
"Through that process, you're going to learn things that are going to help you get better, and to safeguard that student safety," he said.
"So, the guy resigned. But we still have an obligation to ensure the safety of our students and still have an obligation to figure out what happened."
Leaf, a Winona native who led WSU to 382 wins and two national championships, resigned suddenly after 28 years with the program, 17 as the head coach. The school announced the resignation with a four-paragraph news release, and with no comments from Leaf, athletic director Eric Schoh or any other WSU administrators. The announcement came after the second of two WSU basketball camp sessions. Leaf was not in attendance the second week and was not present when the school hosted a recruit on a visit, according to multiple people.
In an interview Thursday, with six of his men's basketball teammates present to show their support of him, the player told his story to the Daily News because "we wanted the truth to be out there so we could move forward" as a team, the player said.
"We just want to get back to playing basketball," the player said.
A visit to talk basketball
The player walked to Leaf's house on the afternoon of June 20 to talk basketball.
It's not unusual for players to drop by the coach's house to talk, he and others said. Leaf regularly welcomes players over for visits, and often has get-togethers during holidays and other times, multiple sources said.
After they talked for a couple hours, Leaf seemed agitated, the player said. When the player asked if Leaf could drive him to a store to fix his cellphone, Leaf agreed, then disappeared for about 15 minutes.
When Leaf returned, the player said, "he reeked of alcohol. Just stunk of alcohol."
Instead of taking the player to the cellphone store, Leaf and the player went to get take-and-bake pizza and cigars from nearby stores. While the player waited for the pizza, Leaf went out to the trunk of his car, where the player saw him take a few drinks from a bottle, the player said. Leaf then drove the player around the city for more than a half-hour, erratically at times, apparently in search of a WSU student affiliated with the basketball team, the player said.
They finally stopped at an east-end bar, where they met the student and Leaf bought a few rounds. The player declined and instead had a lemonade, he said. He trusted Leaf, and believed the trip was part of an afternoon of hanging out with his coach.
About 7 p.m., the player and Leaf returned to the coach's house and put the pizzas on a grill. The student arrived a half-hour later. Leaf asked both of them if they wanted a drink, and they agreed, thinking it would be non-alcoholic, the player said.
Leaf went inside, out of sight of the players, and returned with two large glasses. Cranberry juice, Leaf told them. The player, who has consumed alcohol before, tasted the drink and knew it contained alcohol, he said. He guessed it was a mixture of wine and vodka.
The player felt pressured to drink, he said, saying Leaf has told him on multiple occasions that he "owns my life."
But he continued to trust Leaf, he said. He believed they were hanging out — as friends — enjoying a cigar and a few drinks.
The student left after about an hour. The player stayed, and he and Leaf continued to talk. About every 45 minutes, Leaf would disappear for 10 or 15 minutes at a time, then return. The player never knew where Leaf went, he said, and he didn't ask.
"I was just outside, just sitting in the back, having drinks he gave me and eating the pizza he gave me," he said.
Sensing a change
About 11 p.m., Leaf's mood changed, the player said.
The player observed that Leaf appeared to be severely intoxicated, he said. Leaf repeatedly stared into the player's eyes. At one point Leaf told the player to put on a pair of white underwear. Leaf began moving closer and closer to the player as they sat in the backyard.
On multiple occasions, Leaf reached over to touch the player's hand. The player pushed him away each time. Eventually, the player said, Leaf appeared to lose consciousness, at which point the player collected his things to leave.
Leaf tried to stop the player, saying he should stay at Leaf's house for the night.
"'No, no, no, you're not going," the player recalled Leaf saying to him. "You're drunk. You need to stay here tonight. You need to stay here with me."
"I said, 'Coach Leaf, I'm not going to be staying here. I want to be staying in my own bed. That's what I want to do.'"
When the player declined, Leaf followed him around the house. He attempted to hug him and asked him to stay, the player said, until the player was able to leave the house about 11:15 p.m. and made the blocks-long walk home.
When the player arrived at his apartment, he was unable to find his keys, so he sat down against a wall and used his cellphone to message friends to let him in. He was tired, stressed about his encounter with Leaf, and intoxicated, and soon, he said, he passed out for a few minutes.
He awoke to find Leaf standing over him.
Leaf was angry. He swore, accused the player of being irresponsible for walking home. At one point he recalled Leaf saying, "I own you. Let's go back to my house right now."
The player hesitated. He didn't want to return to Leaf's house. But he wanted to take care of his coach. So he walked with Leaf home, holding Leaf up at times, he said.
The next thing the player remembered it was shortly after midnight and he woke up lying in Leaf's bed, with Leaf breathing heavily in his ear. Leaf was touching his torso, his leg, his arm, and then began kissing his neck, the player said.
The player tried to rise from the bed, at which point Leaf held him and said, according to the player: "This isn't what you think it is. You're in my company. You'll be fine."
The player broke free, gathered his things, and tried to leave. Leaf approached him and suggested they should each punch each other. Leaf swung at him three times, and missed each time, the player said.
Then, the player said, Leaf began to cry.
"He said, 'After all I've done for you and after all I've done for you guys.'" the player recalled. "He was calling us names. 'I've done this for you, I've taken all of you in. This is how you treat me.'"
Meanwhile, the player recalled thinking, I don't care what you've done for any of us, but this is not OK.
The player left about 12:30 a.m. and returned to his apartment, where he called his girlfriend. When his roommate and fellow basketball player came home, the player broke down and told him the story. The player's roommate notified two other players, who went to Leaf's house immediately. No one answered the door.
The player didn't call the police that night, he said, because he was too emotional.
"I was still processing what happened," he said. "I didn't know what the right steps were at the time. I didn't want to act out of emotion."
Instead, he talked to his teammates.
"Once these guys knew the story was true, we all acted accordingly," he said.
The next day
Multiple players said they tried to contact Leaf the next morning, Sunday, June 21, through text messages, but he didn't respond.
"When he didn't return our calls but texted (the player), that's when we knew something happened," a teammate said.
At one point, according to a record of the exchange on the player's phone, Leaf texted the player: "U good?" The player sent a text message back: "I'm very shaken up."
Leaf responded: "Where r u? Me too!!!!!!!! U need to come to my house for breakfast!!!!"
Then: "Is everything ok?"
The player responded: "I'm just very shaken up about what happened last night."
Leaf responded: "What happened? I am sorry if I did something wrong!!! I don't remember much at all!!"
The player blocked Leaf's number later that day. He hasn't made contact with his coach since, he said.
"I don't want to talk to him ever again," the player said.
A teammate informed assistant men's basketball coach Zach Malvik, and later that Sunday morning the player and several teammates said they met with athletic director Eric Schoh, assistant athletic director Jennifer Flowers, and Lori Mikl, WSU's director of affirmative action. That's when the player filed his complaint that's still being investigated by the university, he said.
The coach tried reaching out to other players through text messages later in the day, according to multiple players. One said he still receives an occasional text message.
The player and his teammates said they were driven to tell the story both to set the record straight, as well as out of concern for Leaf's wellbeing.
"We wanted him to get help," the player said.
The player said he's been treated well by WSU, and has no issues with how the university is handling the process. The university has arranged counseling with his consent, and he goes once a week. Officials regularly check in with him to see how he's doing. They told him after he filed the complaint that whatever he chose to do, whether to stay with the team or leave, stay at the university or transfer, they would help him and support his decision, he said.
The player has chosen to stay, and to play.
"I wanted to leave and go home for a while," the player said. "But I love these guys (teammates) too much. I didn't want to leave them. Brothers go through everything together."
"My main thing was, I want to play basketball. I want to play college basketball. I want to play at Winona State. I want to have a normal college life. I don't want it to be tainted like this. But that's obviously not in my control any more."
None of the other teammates present for the interview said anything similar has happened to them. They said they have never observed Leaf noticeably intoxicated during team activities.
The player trusted Leaf, he said, which is why the player went to his house to talk about basketball on a Saturday afternoon. That's why he stayed, he said, even when he smelled alcohol on Leaf, when the former coach began driving erratically and acting strange.
That's why the player made sure Leaf got back home that night, he said, after he left and the coach pursued him to his apartment. Still, he said, he will never understand what happened next, after they returned to Leaf's home, where the player eventually laid down in bed with Leaf and Leaf began to touch him.
"I trusted him," the player said. "The guy helped me through a lot of stuff. He did a lot of stuff for people in the community."