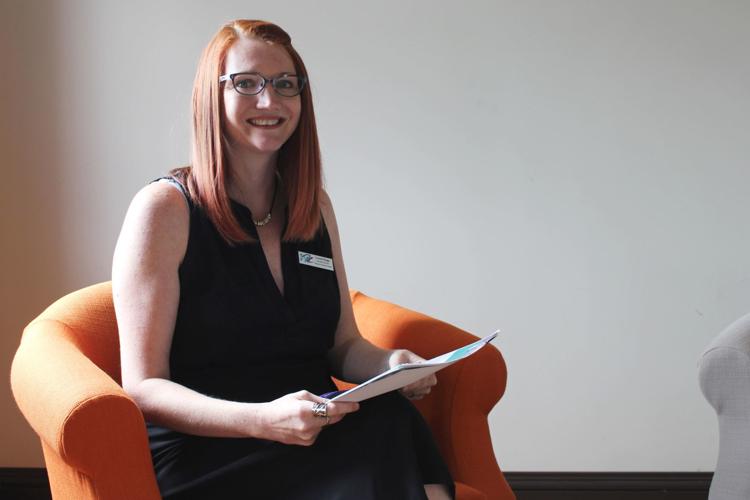 A fixture in the community since 1978, the Winona Women's Resource Center has a new face at its helm.
Crystal Hegge began Monday as executive director of the center, which was established to protect and support victims of sexual abuse and domestic violence.
It served 980 clients in 2018 alone, according to its latest annual report.
"The organization is poised to be a leader in education on sexual assault and domestic violence. It's just not quite there yet," Hegge said. "I'm excited to be part of the endeavor that takes it there."
She will succeed Diana Miller, who served for a number of years as executive director of the Women's Resource Center. Miller departed in February.
The resource center has an annual budget of roughly $350,000, used almost exclusively to provide direct services to clients in vulnerable situations, including a 24-hour crisis line, legal advocacy, emergency shelter and financial assistance.
"We are excited about the new perspective and experience Crystal will bring to the WRC," said board secretary Kara Eggers. "She has been a part of the community for many years and is invested in the community and our mission."
Hegge brings nearly 20 years of community experience, having previously worked with the Frozen River Film Festival and served as a member of the city's Fine Arts Commission. She is currently the co-chair of Mid West Music Fest.
She said her knowledge of strategic planning and nonprofit partnerships will come in handy — she earned Frozen River Film Festival its 501(c)3 status during her time there — but also her passion for turning arts into advocacy and prioritizing education.
"Really using my role in the community to raise awareness of what the Women's Resource Center does and all of the good work that they have been doing," Hegge said. "Just really elevate some of the processes and be a catalyst."
The WRC works with a number of community partners, including the Law Enforcement Center, Volunteer Services and Winona State University.
One new step Hegge said she'd like to take is to partner with area schools to provide consent education to young students.
"You can teach consent to one-year-olds. … They're pretty clear about when they don't want to be cuddled and tickled anymore," Hegge said. "Once you do it and see how it's implemented at a really young age, you can see how easy it is to ripple out."
Though she said she'll need to sit down with the WRC's board of directors and stakeholders before lining up a clear vision for its next few years, one thing is certain: In Winona, its services are needed.
The core team is made up of four staff members and one intern, but they are always looking for volunteers and organizations with compatible missions to partner with, Hegge said. On Saturday, the WRC will host its annual garden tour, with proceeds going to support its services.
"The next person that comes through the door, it could be life or death," Hegge said. "I think the most critical aspect is being here to support people when they're in vulnerable situations and they have nowhere else to go."
Get local news delivered to your inbox!
Subscribe to our Daily Headlines newsletter.