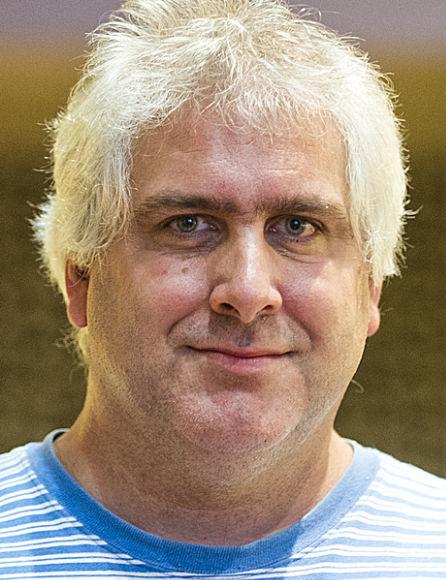 Ted Hazelton, a Winona mayoral candidate, has shared public social media posts that differ from his claims of wanting equality during a League of Women Voters forum last week.
Hazelton said during the public forum in response to possible racism in the Winona community, "People really need to take a deep look at themselves before they criticize others. I believe in equity. I feel that Winonans should feel safe, appreciated and valued, no matter what their background is, where they come from. And this needs to stop."
He said that he has seen and heard about examples of racism in Winona and that he would like to continue to listen to Winonans about their experiences.
The candidate, though, is an active public social media user, making his views on politics clear on his Facebook page.
One post, dating back to December 5, included him sharing his views about it being "time to boycott the Hallmark Channel," after the channel's CEO expressed a willingness to include LGBTQ couples in its holiday movies.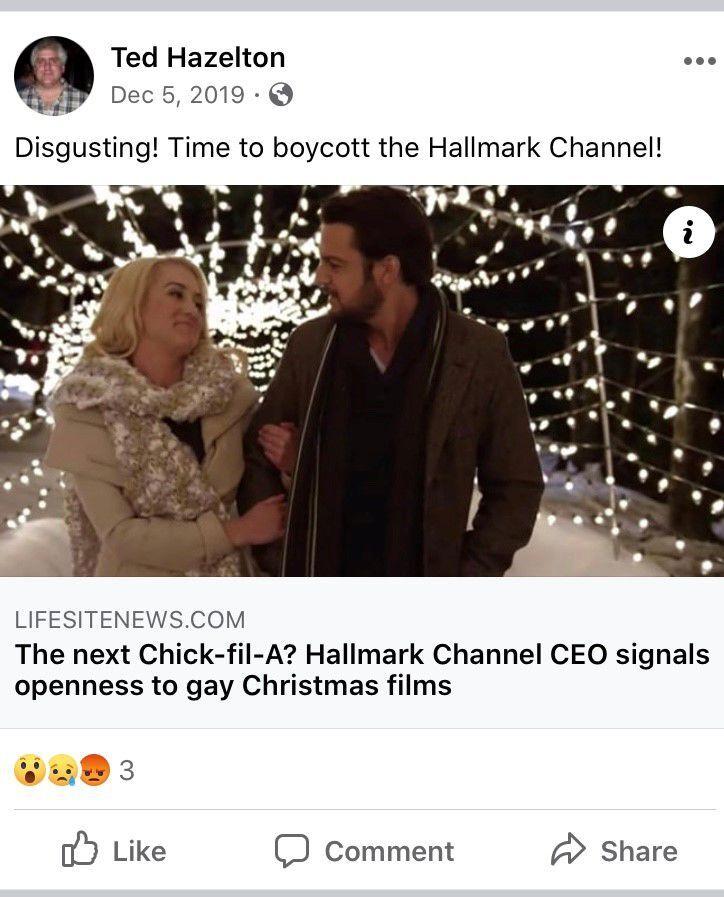 Additionally, Hazelton expressed on March 11 that "public schools are going to hell" after a Minnesota middle school decided to hang a LGBTQ flag in their cafeteria, while not allowing a flag that represents a "traditional family."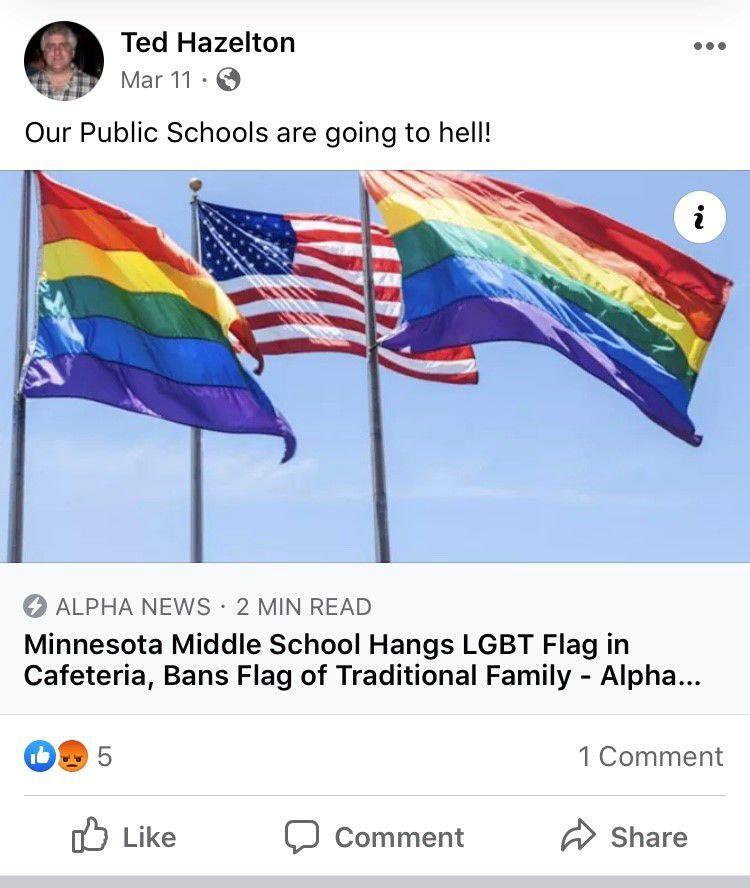 On January 21, Hazelton posted on Facebook his desire for Winona County officials to say no to allowing refugees to settle in the county. With that, he shared an article titled "Minneapolis: Somali Gangs Are Claiming Territory and Killing to Defend It" by conservative outlet The Washington Standard.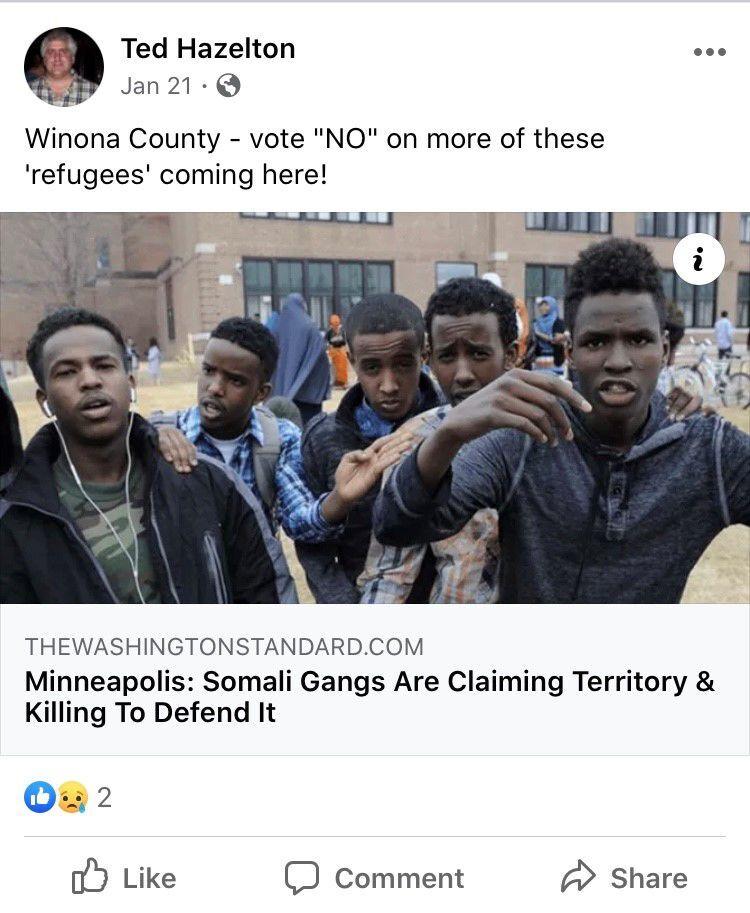 The publication's article, posted on Oct. 26, started with, "We've brought you several stories of the Muslim colonization of America from Florida to Maine to Michigan and Minnesota. Many of those settling into Islamic communities in America have anything in mind but assimilation. The latest evidence of this comes from Minneapolis, Minnesota, where Somali gangs are now claiming territory and a young Somali has now gunned down another young man."
As for people who identify as Democrats, Hazelton posted publicly on his Facebook June 13 that Democrats "talk without a brain."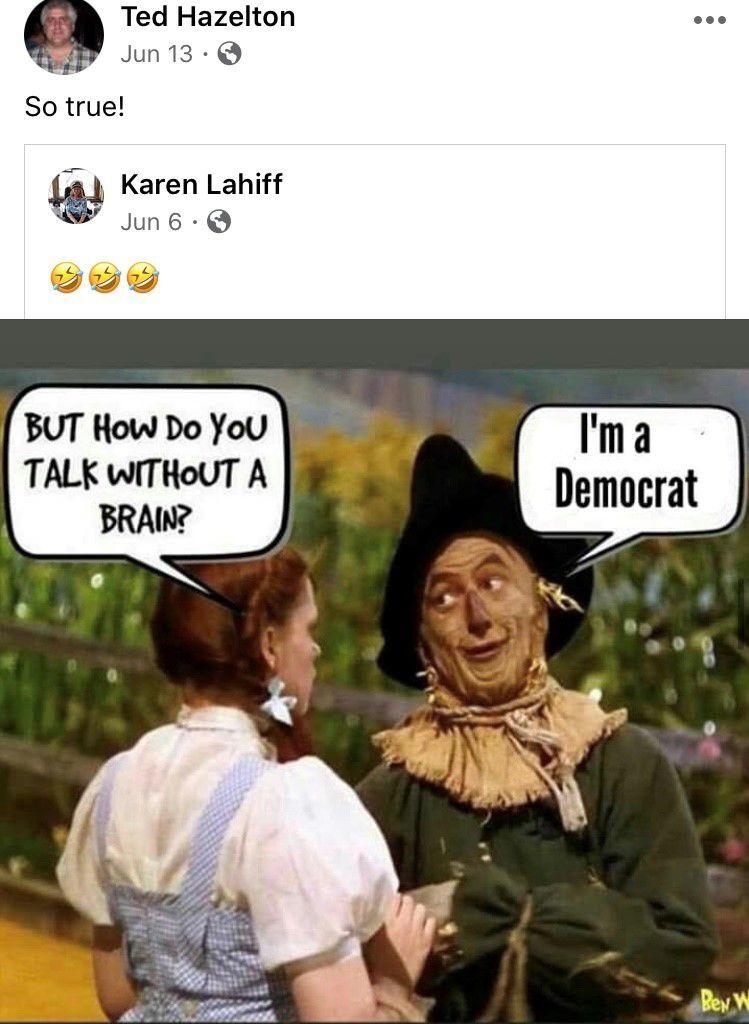 About the current coronavirus pandemic, Hazelton posted on his Facebook page March 16 that, "This whole coronavirus thing is getting out of control. Everyone is overreacting."
He shared an image March 6 claiming that what makes the pandemic "scary" is media outlets.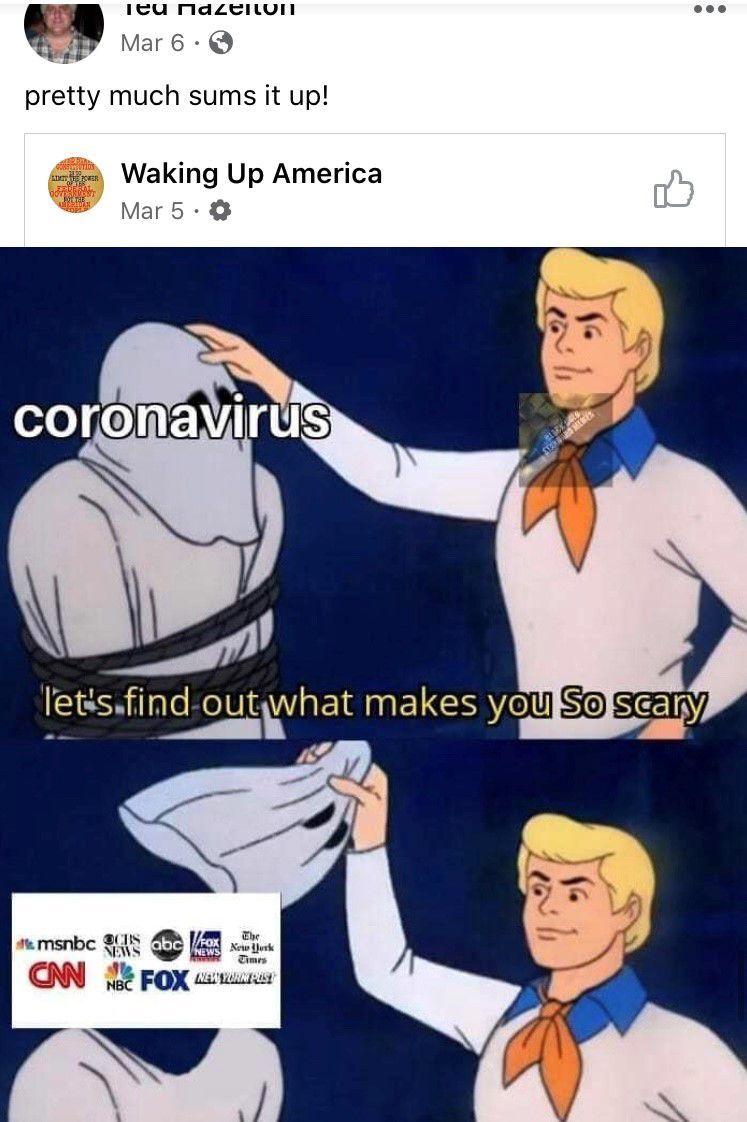 About climate change, Hazelton shared an article headlined "Dozens of Failed Climate Predictions Stretch 80 Years Back" on Dec. 9, captioning the post that the climate change "hoax" goes back multiple decades.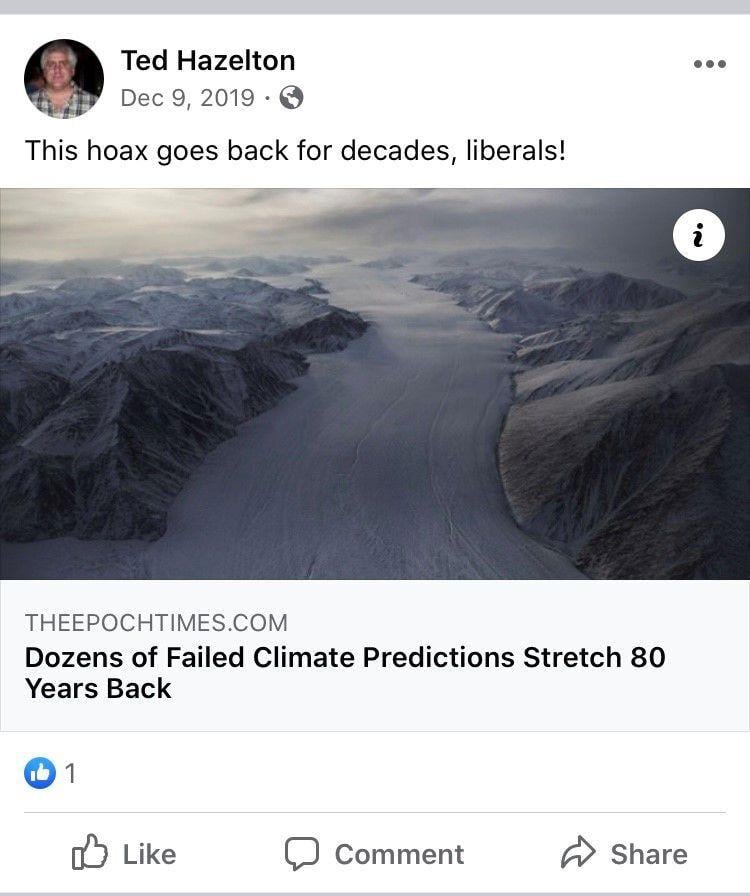 On Jan. 27, Hazelton called for the assassination of Missouri Sen. Maria Chappelle-Nadal, who had openly hoped for the assassination of Donald Trump in a social media post now deleted, according to a Washington Post article in August 2017. Chappelle-Nadal was later censored by her colleagues.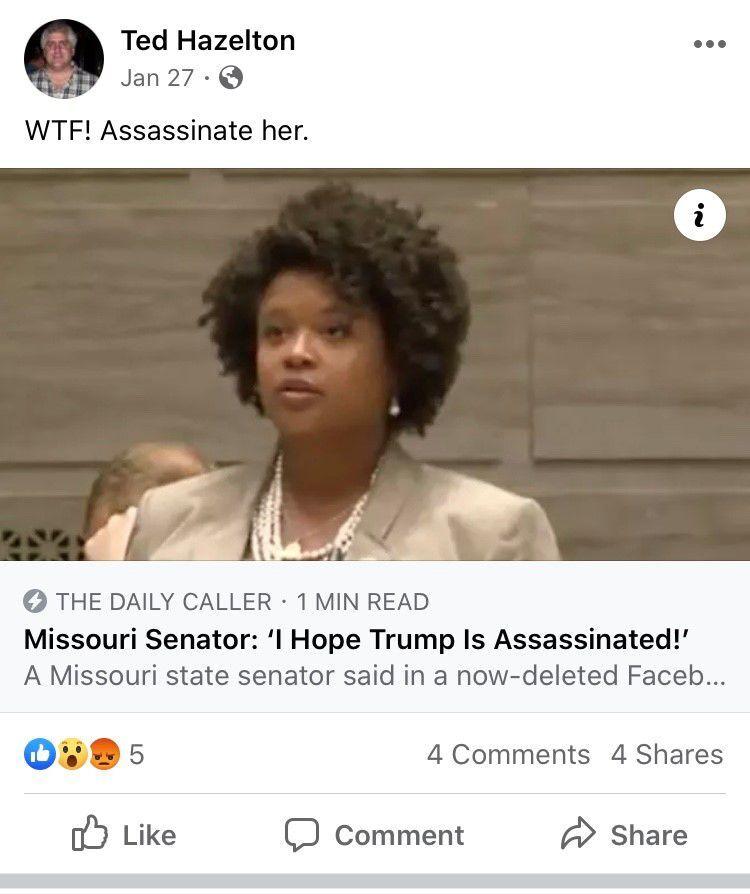 Hazelton told the Winona Daily News, in response to a request for comment, that the posts are from at least four years ago, even though they are dated as posted in 2019 and 2020.
He said that whenever someone comments, shares or interacts with the posts in any way, then the date on a Facebook post changes.
The Facebook software does not, in fact, change the time stamp on posts when they are interacted with by people.
Hazelton went on to say that he does not use Facebook very often because he does not have internet access at home. He said he is unable to use it unless with his son because the public library is closed due to COVID-19.
Hazelton has posted on Facebook eight times during July.
Hazelton said in a voicemail later Monday, "The one thing I would say is if people are upset or offended or felt that that was inappropriate, well then I would offer a public apology.
"As I mentioned before, I am not racist. I am not any of these things that people throw out there these days as a label. I believe that people should be treated with respect," he said.
He said that a key point of his campaign platform is "to work to create an atmosphere where citizens feel safe, valued and respected."
Hazelton said he has posted his platform goals on his Facebook.
Get local news delivered to your inbox!
Subscribe to our Daily Headlines newsletter.