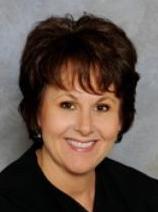 Winona County Judge Mary C. Leahy has received a public reprimand from the Minnesota Board on Judicial Standards.
According to a decision by the Minnesota Board on Judicial Standards issued Thursday, Leahy is being reprimanded for using her state email to advance her personal interests, failing to supervise a law clerk and approving inaccurate timesheets and engaging in inappropriate electronic communications.
A representative for the Winona County Courthouse said Leahy did not have a comment at this time.
The ruling states that Leahy used her state-issued email in 2015 in an attempt to rally parents of Winona High School students against a school administration proposal to eliminate the school's speech class.
More than 90 recipients received Leahy's email admonishing the school's administration, according to the release.
In a second email, addressed to school board members, Leahy argued against the proposal but did not refer to her judicial office.
The release states that Leahy had previously mentored Judge Terrence M. Walters during his 2014 public reprimand and should have been aware that her conduct was a violation of the Minnesota Code of Judicial Conduct.
Leahy is also being reprimanded for approving the timesheets of her law clerk who had falsely claimed hours.
A judicial branch auditor had found that teleworking — meaning to work from another location, such as an employee's home — authorizations had not been approved during the law clerk's employment, meaning the hours claimed should have come from working at the courthouse.
The release states the law clerk was audited from Dec. 12, 2018, through March 5, 2019.
In a meeting with the Minnesota Board on Judicial Standards, Leahy said she was trying to assist her law clerk by making work accommodations as they were "going through a difficult time in (their) personal life."
Leahy's public reprimand also includes inappropriate use of electronic communications with her law clerk.
During the judicial branch auditor's review of the law clerk's timekeeping, it was discovered that Leahy and her law clerk had been using judicial branch emails to send messages that could be considered harmful to the reputation and business of the judicial branch, according to the release.
Such messages were found to be insulting to attorneys and parties.
In one such email, Leahy said of one attorney, "He is an awful attorney," and in another she said of a party, "He is a most obnoxious mean man."
In another email, Leahy said, "Kill me," in regards to an attorney appearing before her. When sent an email from her law clerk about a criminal sexual conduct charge saying, "Your last sexual experience," Leahy replied, "EEEEEEEEEEEkkkkkkkkkkkkkkkkkk."
Leahy had also referred to sheriff's office employees as "stupid people" after a decision to change the warrant process.
It was also found that Leahy's law clerk had been storing personal belongings and was having her mail sent to the courthouse, which Leahy eventually requested be stopped.
Leahy admitted to the Minnesota Board on Judicial Standards that her emails with her law clerk were inappropriate and that she should've chosen her words more carefully.
Get local news delivered to your inbox!
Subscribe to our Daily Headlines newsletter.