Hall of Fame honorees Tim and Jenny Hoff have a long history in the Winona County area in a business that serves families with compassion in time of need.
Hoff Funeral Home was started by Tim's father, Lowell Hoff, and continues to be a family business that involves brother Gary, and also a third generation of Hoffs.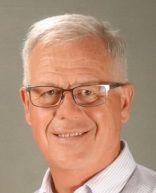 "We both work within our family business, Hoff Funeral Home," Tim said. "Jenny (a registered nurse) is a funeral celebrant and office manager for the business in Winona and St. Charles, while I serve as a funeral director and president of Hoff Funeral Homes, Inc. Jenny and I are a team when it comes to this business."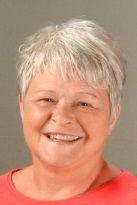 Besides running a family business, the couple raised four children — Ashley (husband Brandon Czaplewski), Alyssa (husband Eric Gardner), Danielle and Tyler (wife Emily Merchlewitz). The Hoffs are also blessed with grandchildren. Daughter Ashley and son Tyler are the third generation of Hoffs involved in the family business, working out of Hoff Celebration of Life Center in Winona.
Tim was raised in St. Charles, and Jenny is from New Prague, Minn. The couple has lived in St. Charles since they were married in 1983.
Despite a busy work schedule, the couple has been involved in their community and beyond. For Jenny, that has been the St. Charles Park and Recreation Board, St. Charles Area Community Foundation, St. Charles Pool Committee, St. Charles Borromeo Building Committee and volunteer and board member for the Children's Grief Connection.
Tim has been equally busy in the community over the years with such activities as the Lewiston Lions, St. Charles school board member, Winona County History Center board, board member and chair of the Children's Grief Connection and past president of the Minnesota Funeral Directors Association.