The results of Tuesday's general election have the potential to shift the balance of the Winona County Board and set the tone for years to come.
A closing jail, a massive feedlot expansion, and a budget deficit are just a handful of the county issues that will be shaped by the election.
On the ballot, six candidates are vying for three county seats.
1st District
Voters will decide whether Chris Meyer or Paul Double will replace three-term county commissioner Jim Pomeroy.
Meyer, who has served on several city and county committees, said she hopes to continue Pomeroy's tradition of evidence-based decision making.
A strong proponent of sustainable practices, Meyer wants to give the next generation the same opportunities afforded to Winonans today.
"Future generations should have the same quality of life that we have had," she said.
Meyer also aims to tackle some of the county's biggest challenges, namely the county's $1.7 million deficit, the rising costs of social services, workforce housing the and county's substandard jail.
The Minnesota Department of Corrections announced in early September it would close the facility in 2021.
Meyer also wants to tap into the billions of dollars of investment happening just over the county line in Rochester.
It's an opportunity to leverage that growth, especially in the county's westernmost cities, she said.
Double, a former city council member, sees running for the board as a chance to return to politics and help the county find common sense solutions to its biggest challenges.
"One of the things that people don't realize is the county is the primary government body that handles most of the social issues," he said. "That's a big issue that Winona needs to deal with."
His priorities include the addressing the jail, making mental health services more readily available and rebuilding Winona County's deteriorating roads and bridges, all while reducing the burden on taxpayers.
"Taxpayers need common sense solutions, results and actions not stalemates, internal fights and mounting legal expenses," he said.
2nd District
Mike Charron, the dean of the School of Arts and Humanities at Saint Mary's University, will challenge incumbent Marie Kovecsi for her seat at the table.
The former Woodbury, Minn., city council member and one-time state representative aims to bring a bipartisan approach to an often partisan board.
You have free articles remaining.
"We need to be able to walk across the street and talk to our neighbor and listen to them and come up with solutions together," he said.
Charron hopes to use his connections made while serving as a state representative to bear and help reduce the burden of state-mandated programs.
Kovecsi, a former teacher of the blind and visually impaired, has based her campaign on solving the county's problems with evidence backed solutions
"I believe my leadership shows in concrete actions: show up, listen up and follow up," she said, pointing her support of environmental protections, the criminal justice system, prevention programs and actions that help to broaden the county's tax base.
While Charron has taken aim at state-mandated programs, Kovecsi has called on the county to tax everyone — including large corporations — their fair share all while driving economic growth in the region.
5th District
Political newcomer Bryce Lange will challenge incumbent board chair Marcia Ward.
Ward, who has represented the rural district for the last 16 years, said she wants to help Winona County residents find solutions to their problems.
"Whatever the issue or concern, I along with county staff need to work to help resolve it for the constituent," she said.
Ward said the jail is an issue that needs to be addressed soon.
The former business owner also remains focused on balancing the budget and reducing the number of children interring Winona's foster system.
According to county administrator Ken Fritz, the foster system costs the county nearly $2 million a year and is responsible for a significant portion of the deficit.
Ward's opponent is also one of her harshest critics.
A relative newcomer to politics, Lange is running in hopes of ousting Ward — who he says hasn't voted in the interest of the district — and refocusing the county's attention on rural issues and economic development.
According to Lange, in the next four years the county needs to reinvest in rural communities, drive economic development and take more aggressive steps to protect resident's water supply.
While Lange agrees that the jail is problem, he has focused most of his attention on improving the quality of life for rural residents.
"Instead of putting roots down in Winona County, many prospective residents and businesses are going to other counties that are willing to assist them with loans, grants and other incentives," he said.
1st District: Paul B. Double
CITY OF RESIDENCE: Winona
FAMILY: Married to Norma Double; three sons John, Eric and Matthew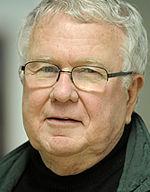 EDUCATION: High School in Port Huron, Mich.; St. Clair County Community College; San Diego City College
POLITICAL EXPERIENCE: U.S. Navy Veteran, Winona Township Board Chair, Winona Area Public School Board, Southeast Technical College Board, State of Minnesota Municipal Board, Winona City Council At-Large
PROFESSION: CEO Past Canamer International, Inc., Canamer Services, Inc, Current CEO JEM Corp. USA, Inc., CincoUSA, Inc. and Healtcare Managers, Inc.
PUBLIC/COMMUNITY SERVICE/ORGANIZATION MEMBERSHIP/ETC.: Past Episcopal Church Diocese Board, Current St. Paul's Church Vestry, Currently a cook for St Paul's Episcopal Church Community Sunday Morning Free Will Breakfast serving over 25,000 meals and 90,000 eggs since initiated in Winona.
NARRATIVE: Winona County faces some critical issues effecting your property taxes on the future of the jail, mental health services and the maintenance and upkeep of our roads and bridges. Taxpayers need common sense solutions, results and actions not stalemates, internal fights and mounting legal expenses. As the Chair of Winona Township we not only provided a high level and safety centered road maintenance, affordable and quality public services including snow removal, fire protection, public park development, zoning and building control and enforcement and with a low property tax if not the lowest in Winona County at that time.
Economic development, affordable housings and a workforce county transportation plan are currently non-existent and need to be a board priority to spearhead the growth of the area in the future.
1st District: Chris Meyer
CITY OF RESIDENCE: Winona
FAMILY: Any Schollmeier you know in Winona is an in-law. I grew up near Aitkin, Minn., and have no immediate family in the County.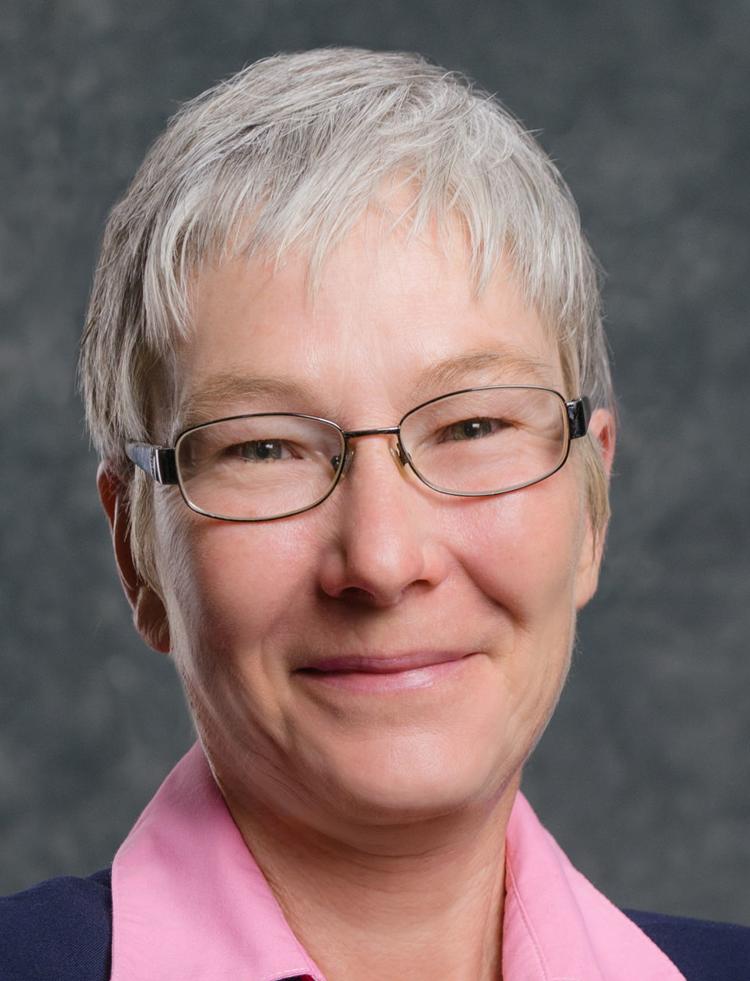 EDUCATION: Aitkin High (1976); BS in Economics/Finance Drake University (1980); BFA in Printmaking University of Minnesota (1995); MAS Environmental Policy Management in Energy/Sustainability University of Denver (2017)
POLITICAL EXPERIENCE: Winona County Planning Commission 2016-present, Winona County Parks and Environment Commission 2013-2015, City of Winona Citizens Environmental Quality Committee 2014-2016, Winona Energy Action Team 2016-present.
PROFESSION: Currently have part-time contracts to assist businesses, jurisdictions, institutions regionally with sustainability/energy efficiency efforts through MPCA, UMN Extension, MN Dept of Commerce – Division of Energy Resources. Previously: General Mills Inc 1983-2013. Started as a manager/supervisor in corporate benefits/HR and progressed through software development, technical project management, legacy software systems support and upgrade in HR, finance, logistics, supply chain, sales, customer management systems.
PUBLIC/COMMUNITY SERVICE/ORGANIZATION MEMBERSHIP/ETC.: University of Minnesota Extension Master Gardner 2013-present, Blandin Leadership Training Alum 2015, Board Member UMN Extension Regional Sustainable Development Partnership 2014-2017, Board Member and organizer of Minnesota Renewable Energy Home tour 2014-2016, Founding member of Healthy Lake Winona 2015-present. Through Master Gardeners have participated in community gardening programs donating several tons of produce to local food shelves and church supper programs and have lead classroom and garden education at Ridgeway Community School, the Winona Middle School, and with Miller Mentoring and the YWCA summer programs.
NARRATIVE: I'm running for Winona county commissioner because local government affects our quality of life daily, and I now have time to serve.
My vision is that our kids and grandkids will have the same opportunities for quality of life that we have now. People, planet, profits all need to be considered to create a sustainable future for Winona County.
We have budget shortfall, rising social services costs, and need to replace our jail. In the past 10 years the county has cut programs and staff to meet non-discretionary spending. Future cuts need to be strategic and we also need other long-term strategies. We must do more to grow our tax base and to collaborate regionally for economic development and shared services. Just next to us in Olmsted County, 80,000 new residents and billions of dollars of investment are expected, which we need to leverage by involvement, especially in our western cities.
There is, and likely will continue to be, a workforce shortage so we should be more active in promoting both job creation and attracting workers. We are not involved in regional planning with Southeast Minnesota Together and have not replaced our economic development staff. Both are missed opportunities for the county.
I grew up on a struggling dairy farm in northern Minnesota and through the grace of others (via scholarships) I earned a college degree and was hired by a Minnesota Fortune 500 company. I had a fabulous 30-year career at General Mills, moved to Winona in 1997, and retired 5 years ago. My degrees in economics/finance and energy/sustainability along with years of work on financial systems and project management have given me skills that can benefit the county. Working hard, caring, and being prepared served me well my whole career and can serve Winona County now.
2nd District: Mike Charron
CITY OF RESIDENCE: Winona
FAMILY: Wife – Lori (26 years), Daughters – Kelsey (22), Julia (21)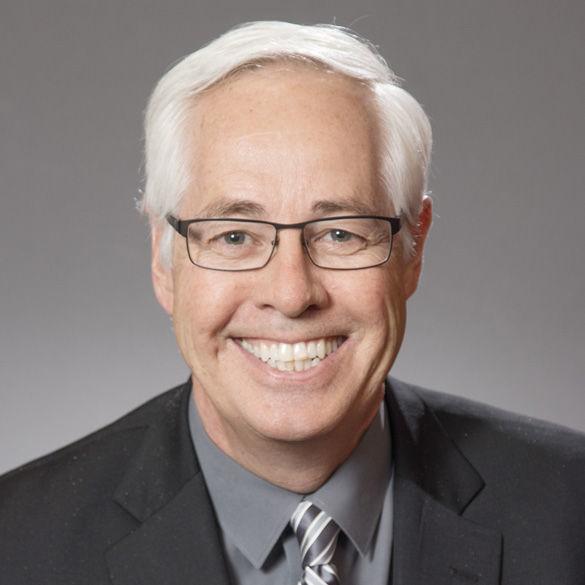 EDUCATION: Lourdes High School, Rochester (1974); Saint Mary's College (1979), B.A. cum laude, Communication Arts, English, Secondary Education licensure, four years athletic letter — Cross Country; M.F.A. Directing — University of Minnesota (1983)
POLITICAL EXPERIENCE: Woodbury City Council, Woodbury, Minn., 2001-2004; Minnesota House of Representatives, 2005-2006
PROFESSION: Teacher and administrator. Currently, Dean of the School of Arts & Humanities at Saint Mary's University
PUBLIC/COMMUNITY SERVICE/ORGANIZATION MEMBERSHIP/ETC.: Member, Winona Chamber of Commerce, Public Policy Committee Member, Great River Shakespeare Festival Board of Directors Member, Duck's Unlimited Past Vice President, National Assembly of State Arts Agencies Past Chair, currently, Secretary/Treasurer, Minnesota State Arts Board
NARRATIVE: I have a vision for Winona County. It's one where existing businesses are thriving, new businesses and new families are eager to move here, and tourists come from all over to see everything our beautiful county has to offer.
To make this vision a reality, we need to listen to each other even when we don't always agree. Promoting an attitude that pits neighbors against each other is counter productive and not the Winona County that we all know and love.
I believe we can expand our tax base by supporting businesses in our county while protecting our environment. Our natural resources are an asset that we can preserve and promote as part of an excellent quality of life in Winona County.
I am uniquely qualified to help Winona County at this critical time. I have had a career of non-partisan leadership and service. I taught public school, then college, and currently I'm a dean at Saint Mary's University. I was elected as a city council member in Woodbury, Minnesota. I was then elected as a State Representative and was selected as one of the Freshman Legislators of the Year because I could work with people with multiple points of view. I was appointed by republican and democrat governors to the MN State Arts Board where currently, as Treasurer, I'm overseeing a budget of over $50 million dollars.
I fell in love with this place when I moved here in the summer of 1974. I hiked and ran in these bluffs and learned to waterski on the river. I taught my first class at Winona Senior High as a student teacher. I have dedicated my life to my students and to my neighbors as a public servant, and I would like to continue to do so as your County Commissioner.
2nd District: Marie Kovecsi
CITY OF RESIDENCE: Winona
FAMILY: I grew up in a family with five brothers and sister in Gary, Ind. Dan Sauers and I have been married 34 years ago, and we have two adult children — Jenna, a freelance writer living in Brooklyn and Patrick who is married and teaching English at Changzhou University in China.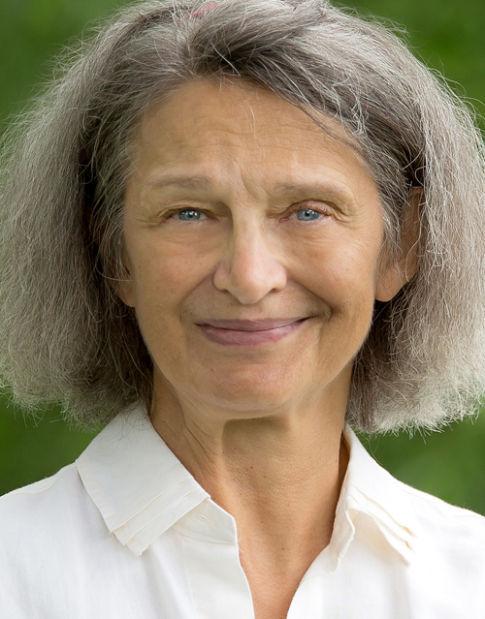 EDUCATION: Andrean High School in Gary, Ind.; B.S. in Elementary Education from Indiana University; Master's in Education of Blind and Visually Impaired, Florida State University; Diploma, Montessori, Early Childhood Education, Aperfield Montessori Trust, Christchurch, New Zealand
POLITICAL EXPERIENCE: None before being elected to the Winona County board four years ago.
PROFESSION: I am a retired teacher of blind and visually impaired students from Hiawatha Valley Education District. I held similar positions with the Indiana School for the Blind; Volusia County (Fla.); the Florida Department of Education State as Consultant for Programs for Blind and Visually Impaired; the Louisiana School for the Blind; and Elmwood Visual Resource Centre (Christchurch, New Zealand).
PUBLIC/COMMUNITY SERVICE/ORGANIZATION MEMBERSHIP/ETC.: Winona ORC (board secretary), Hiawatha Valley Mental Health (board member), friends of Winona Public Library, St. Mary's Catholic Church (lector, Eucharistic Minister, Social Concerns Committee, Redemption Choir — Funeral Masses), Sauer Home (volunteer), Kids' First — Maplewood, volunteer tutor, Winona Active Living (committee and volunteer for community events — Trinona), Alliance for Substance Abuse, Engage Winona (Youth Mental Health Initiative).
NARRATIVE: I believe my leadership shows in concrete actions: show up, listen up, and follow up. I show up and come to meetings prepared. I listen up and focus on problem-solving. I follow up, own up and do the hard work to make things happen. We have continuing challenges facing Winona County and I am running to address these.
My record proves that hard work, thoughtful votes and community input has made a difference to:
• Protect our unique environment. I voted to ban frac sand mining in Winona County and believe we are healthier and safer without that industry in our back yards.
• Support criminal justice and jail diversion programs (Drug Court).
• Broaden our tax base: collect fair taxes and promote economic development;
• Promote prevention programs; and,
• Set up improvements for Co Road 129 (Old Goodview Road) from 44th Avenue to Highway 61 and student crosswalks on Gilmore Ave.
My votes are supported by citizen feedback, our Winona County Comprehensive Plan, and evidence-based options (State Office of Management and Budget, Results First).
I believe in the power of informed citizens working together to build a strong local democracy. I live this by bringing people together to solve problems.
Door-knocking is a direct way to listen and recruit citizens for county committees. I thank those who answer their doors and tell me what's on your mind. I appreciate those helping through volunteering and working on committees.
I often work in public using our public library, waiting areas in county buildings or community organizations. Feel free to stop and talk!
Thank you for allowing me to serve as your County Commissioner. I ask you to vote for me again and re-elect Marie Kovecsi on Nov. 6.
5th District: Bryce Lange
CITY OF RESIDENCE: Lewiston
FAMILY: Wife, Rebecca, and two-year-old son, Arden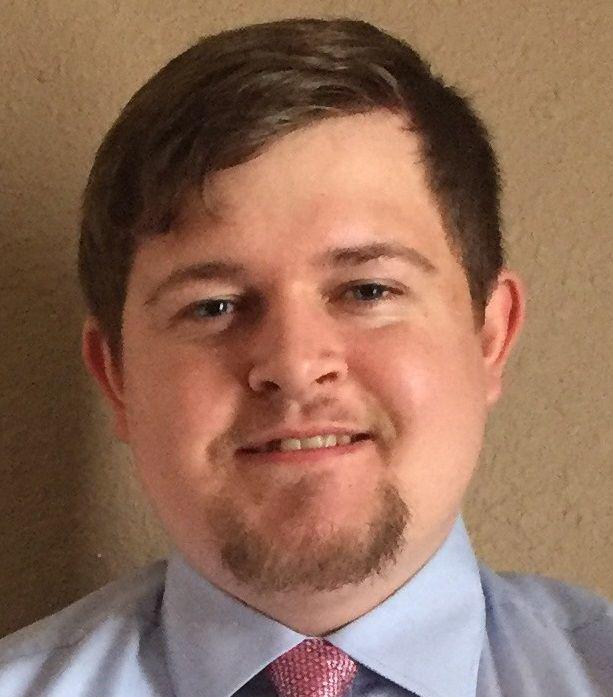 EDUCATION: Lewiston-Altura High School; Winona State University: B.S. in Public Administration, minor in Political Science; University of Illinois at Springfield: M.A. in Political Science (expected December 2018)
POLITICAL EXPERIENCE: I currently serve as a councilman from Lewiston where I serve on the EDA board, Parks, Trails, and Beautification Committee, and the Budget and Finance Committee. I have prioritized infrastructure improvement, progressive economic development practices, and strives towards a healthy environment.
PROFESSION: CEDA, Community and Economic Development Specialist
PUBLIC/COMMUNITY SERVICE/ORGANIZATION MEMBERSHIP/ETC.: I served in the Minnesota Army National Guard for 5 years as an infantryman. I was also an intern for the city of Winona where I assisted the Community Development department in research for an entrepreneurial co-working space in the downtown area. I also serve on the board of directors for the Crossings Center, which is a nonprofit based in Lewiston that aims to make the Lewiston area more recreationally-friendly for both residents and visitors.
NARRATIVE: The number one issue facing Winona County is the mindset and lack of political will on various issues. The county is playing a reactive role in economic development, while the proposed DMC, areas immediately surrounding Rochester, will see an influx of residents and growth. With this lack of county coordination in economic development, we are losing out on good-paying jobs, and employers that could increase the tax base and lower taxes for other residents. Instead of putting roots down in Winona County, many prospective residents and businesses are going to other counties that are willing to assist them with loans, grants, and other incentives. We really need to use the future to guide our policy making. For more information, please check out my website at www.electbrycelange.org/
5th District: Marcia Ward
CITY OF RESIDENCE: Rural Winona County (Nodine)
FAMILY: Married with four children, six grandchildren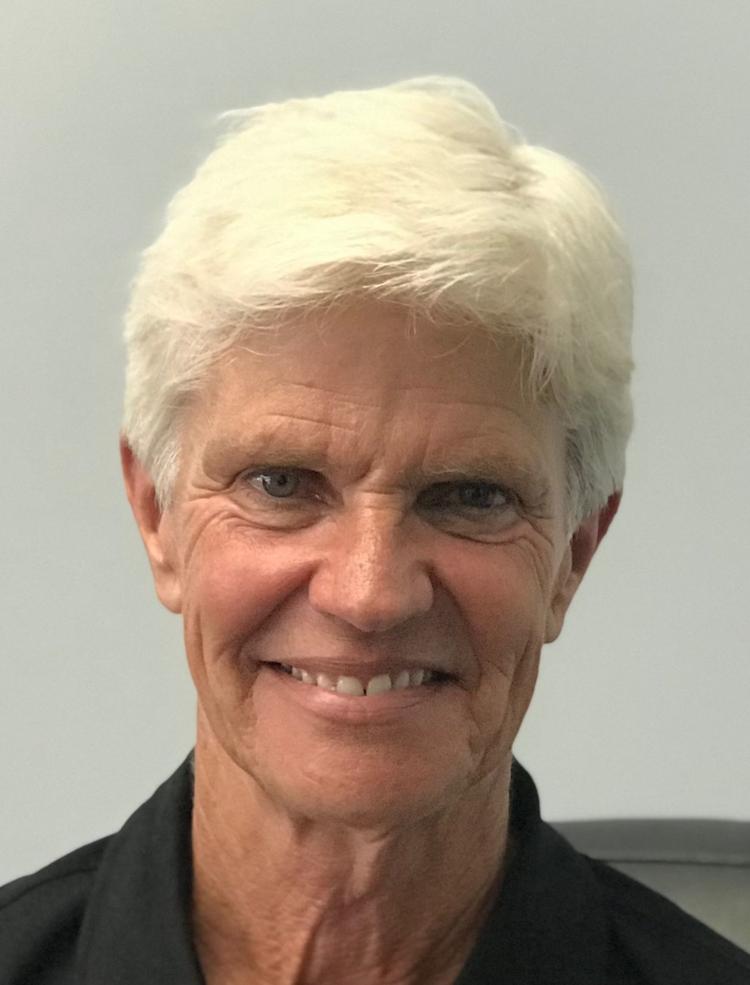 EDUCATION: University of Minnesota (business)
POLITICAL EXPERIENCE: Winona County Commissioner.
PROFESSION: Retired retailer/wholesaler in tires and automotive repair plus Honda motorcycle and Power Equipment franchised dealer. Farmer and rural land owner.
PUBLIC/COMMUNITY SERVICE/ORGANIZATION MEMBERSHIP/ETC.: 4-H adult leader, Pickwick Mill Association, League of Women Voters, Farm Bureau, Volunteer Winona County Fair, Prince of Peace church.
NARRATIVE: "It's a great day to live in Winona County!" This is a motto I have adopted since being elected to serve the people of District 5 Winona County. Whatever the issue or concern, I along with county staff need to work to help resolve it for the constituent and allow them to say "It's a great day to live in Winona County!" A helpful and welcoming attitude can and will bring a lot of good to Winona County and benefit everyone.
A major issue facing Winona County is our local property tax and the increasing pressure to support state mandated services and programs which are either underfunded or unfunded. Most of the work counties do comes from directives from the State of Minnesota, a prime example of these programs is Child Protection, Out of Home Placement. Do not get me wrong, we need to protect the children, but the state provides virtually no funding and our local numbers of children has increased significantly, increasing the local property tax levy over $1.5 million. Winona County needs to continue to work with state legislators and state departments to increase funding, reduce inefficiencies and explore options to provide these protection services. We can not just continue to keep raising local property taxes.
Jail — how do we keep people out of jail? The Department of Corrections has now given the county notice of a sunset date on our current facility of Sept. 2021. This means close our current jail but not our responsibilities of public safety. Winona County has a Criminal Justice Coordinating Council working on gathering the data to bring the information to the county board to make a decision. Aspects include trends, statistics, alternatives to jail, diversion programs, sharing facilities with our neighboring counties, transport cost and other cost benefit analysis work. Much work is to be done and a decision needs to be made.
It is an honor and a privilege to serve the constituents of District 5. I am experienced, engaged and dedicated to doing the work of County Commissioner for Winona County. I am a conservative voice on the board and will continue to put limits on the pressure to "just keep raising local property taxes."
Please vote on Nov. 6 — Ward for the Board.
League of Women Voters Forum: County Board