Community organizations are working together in Winona to help area residents find the resources they need to live healthier lives with the help of the new Winona Community HUB.
"It's really ensuring that there's not duplicated care and that nothing falls through the cracks," Kelly Fluharty, care transformation manager with Winona Health, said.
Since September, more than 50 referrals have been made into this system with a newly hired community coordinator expecting to take many more in the future. Those referred are then directed by Live Well Winona.
Deb McClellan, community well-being manager with Live Well Winona, said the HUB is an evidence-based system of helping people coordinate care.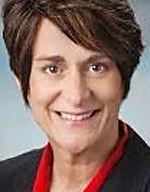 She said three years ago, Live Well Winona was approached by a group of leaders in the community after a Blue Cross Blue Shield grant was received.
Listening sessions were held in the community allowing the leaders to gain qualitative and quantitative data about the needs of those in the area.
McClellan said officials discovered families, especially those with single mothers, were seeing worse health outcomes as a result of social determinants.
They also found many resources were being duplicated or overlapped.
The Community Health Assessments, completed every three years, showed many problems were also worsening throughout the years locally, such as obesity and chronic diseases, McClellan said.
"I think it's important that we reach out and make this as easy as possible for our community members, and try to stop and prevent some of these diseases and this obesity before it gets the point where they have to walk through the emergency room doors or the clinic doors," McClellan said.
Organizations working in the HUB include: Family & Children's Center, Hiawatha Valley Mental Health Center, Project FINE, Winona Area Public Schools, Winona Family YMCA, Winona Health, Winona Volunteer Center and Advocacy Center of Winona.
According to the Live Well Winona website, the HUB will "provide a comprehensive assessment of health, social and behavioral health risk factors."
The HUB was originally focused on food insecurity, but has greatly expanded.
You have free articles remaining.
According to Live Well Winona, some pathways the HUB can help with include education, behavioral health, developmental referrals and screenings, employment, family planning, pregnancies, health insurance, social services referrals, immunization referrals and screenings.
"What we experience here in our organization is that we can we take care of people — we do a great job of taking care of people and fixing the immediate issues when they come to our doors — then they go back into the community and if something is disconnected, something is fragmented or falls apart, then they come back," Rachelle Schultz, CEO and president of Winona Health, said.
"And I think that has opened our eyes to more of like, how do we look at people holistically, how do we help this not fall apart so they don't have to continually come in and we're fixing them? Because that's not ultimately what we want to do. And we're about the health and well-being, so what we want to do is help figure out how do we really fundamentally help solve that problem, and it may not be us doing it, but that's where our partners come in," she said.
Fluharty shared a story of one of the families who have benefited from the HUB.
"This family, initially identified by one of the new Community Outreach officers, was initially referred to the Parents Support Outreach team who determined the family was food insecure. They referred the family into the HUB for joint/collaborative family support. The family received rent assistance, hot meals and laundry access, utensils and dishes, emergency food, clothing (especially cold-weather clothing and socks) and support to find employment," Fluharty said.
"The family received assistance enrolling the children in school and providing needed childhood immunizations and school supplies. Ultimately, 16 agencies were involved in helping this family including the county and Winona Health. This was a really fantastic example of tight collaboration between the county and Winona Health that resulted in a much more stable living situation for this family," Fluharty said.
Shultz said everyone involved in the HUB thinks very differently about topics, so people are needing to work together to look closely at the same issues and discover how they can partner.
A challenge, Schultz said, is making sure the HUB is sustainable.
Currently, it is supported by funding from Blue Cross Blue Shield Center for Prevention, Carl and Verna Schmidt Foundation, UCare Foundation and United Way of Olmsted County.
"I think all of us want to move a little quicker and be a little bit farther than we already are," Schultz said. "But it takes time. We have some really good partnerships already built and I think one of the things we've learned is we were trying to spread ourselves really wide with lots of referral partners, rather than be really good and narrow, so we pull back a little bit to focus on just a couple partners, even though the others are still involved with us," she said.
Both Schultz and McClellan said they hope to see the HUB expand even more and improve.
McClellan said she hopes they can collect more data about the community's needs so it can be shared with local and state governments to raise their awareness about the issues present.
"We just want to help as many community members as we can and meet them where they're at," McClellan said.
Get local news delivered to your inbox!
Subscribe to our Daily Headlines newsletter.