When a high school sophomore walks onto the Minnesota State College Southeast campus Friday, they will be surrounded by possible career options that might give them an idea of what they would like to do in the future.
There will be more than 1,300 students in that position during the annual Student Career Exploration Expo from 9 a.m. to 2 p.m.
"This is not just a job fair, in fact most of our students are in 10th grade and are just either turning 16 or have just turned 16," said Nicole Schossow, Winona Area Chamber of Commerce Business Education Network/REACH program manager. "Most of them will not even be looking for work in those businesses.
"The whole purpose is for them to get an idea of what they could be doing at whatever (employer) they're looking at."
Students will be able to learn about different groups of possible careers, such as health and human services, manufacturing, business services, retail, education and more. Different businesses, totaling approximately 75 from the area, will be sectioned into these categories.
Winona State University, Saint Mary's University and Minnesota State College Southeast will also participate in the expo.
Sophomores have ended up being the focus for this expo because they are at the age when they are likely to begin thinking more about graduation and likely will have more flexibility while scheduling their classes in school, Schossow said. She said that it has been considered including younger students as well.
Schossow said that she's seen students come to the expo who are in many different positions when it comes to planning their future careers.
She said that some have come in who are convinced that they know what they want to do but then learn more and realize that it is not best for them.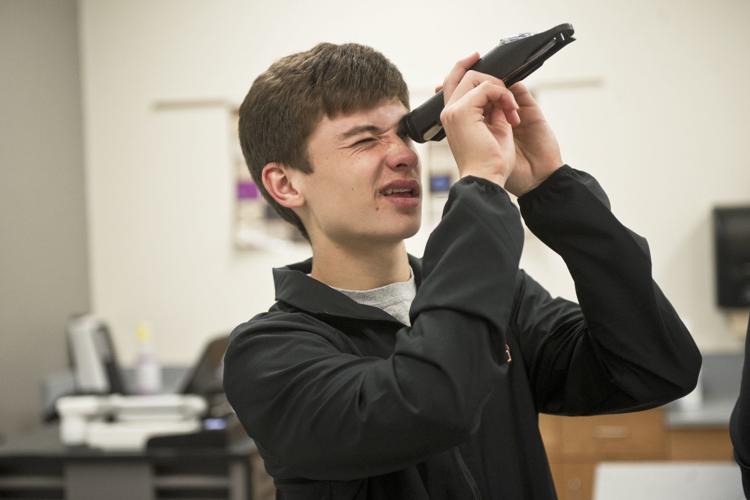 Others have come in with an idea and then confirmed that idea when they attended the expo.
For others who have no idea what they would like to do, the expo helped them find careers that pique their interest.
Schossow said that the expo is important to the students, their families, school staff, the communities and businesses because it helps people become more aware of the businesses present in the area and all that they do.
She said the expo helps "our students and teachers and families to understand that there is a word of opportunity right here in our area."
Sophomore students from Arcadia, Caledonia, Cochrane-Fountain City, Chatfield, Cotter, Holmen, Hope Lutheran, Houston, La Crescent, Lanesboro, Luther, Mabel-Canton, Red Wing, Rushford-Peterson, SAIL, Wabasha-Kellogg, Winona and Zumbrota-Mazeppa schools are set to attend.
The Student Career Exploration Expo is a project of the Winona Area Chamber of Commerce's Business Education Network program. BEN helps businesses connect with skilled employees from the area, while also helping students achieve the needed qualifications to work at area businesses.
Get local news delivered to your inbox!
Subscribe to our Daily Headlines newsletter.