Three of Winona's former elementary schools are now closed. They've been sold. But there's one more moving piece that could affect how WAPS deals with its past and moves toward the future — the school board election.
Four seats are up for grabs on the board, which in the last year has weathered a failed referendum, the closure and sale of Madison, Central and Rollingstone schools, declining enrollment and anger from some constituents over how big decisions have been made.
Almost exactly a year after voters resoundingly rejected an $82 million facilities referendu…
There's more at play for District 861 than the school closure debate, which is likely nearing its end now that each school has been sold. But voters will make the ultimate call about whether to let lingering frustration over the decision change the makeup of the board, or to close that chapter in the district's history and focus on other issues.
At-large race
The once-crowded race for two open at-large seats has now been narrowed to four candidates: Incumbent Ben Baratto, former teacher and principal Nancy Denzer, Winona State University professor Jim Schul and private attorney Karl Sonneman, also the face of a community-led effort to save the schools.
Baratto's advancement to the general election came as somewhat of a surprise, after the current board chair announced he would not be campaigning for re-election. He has served the school district for eight years, overseeing the implementation of the Rios and REACH programs as well as the decision to consolidate the elementary schools.
"Buildings are important, but what we do in these buildings, the programming, is the heart and soul of what we do," he said at a League of Women Voters forum in early October.
Election Day 2018 is almost here. Chances are, you've already made up your mind about who to…
Denzer has touted her three decades of experience as an educator since the beginning of her campaign, highlighting in particular her work setting budgets as a principal in Rochester. That know-how, she said, could be an asset in a district that has struggled recently with finances.
In addition to pushing for safety and security improvements and more community outreach, Denzer has also expressed continued interest in asking students directly what they need to be supported.
Giving teachers more power is a central tenet of Jim Schul's campaign. The professor and former social studies instructor said teachers are the "heartbeat" of schools and has recommended cutting back administrative roles within the district.
Though the eight candidates for Winona's public school board offered nuanced differences to …
You have free articles remaining.
Sonneman's candidacy poses possibly the biggest shake-up to the board if he were elected. He has positioned himself firmly against many recent board decisions as well as superintendent Rich Dahman, and has gone as far as alleging that Dahman set the district up to believe falsely that they needed to close schools.
If elected, Sonneman could give backing to member Allison Quam, who is often the lone dissenting vote during meetings and, unlike some other members, has not walked back her disapproval of school closures. He's expressed interest in moving fifth-graders back to the elementary schools, and said he would give voice to "frustration" felt within the community at the school district's recent path.
1st District race
The race for the 1st District seat between incumbent Steve Schild and opponent Ted Hazelton also holds the power to shift the balance of the board; Hazelton has echoed many of Sonneman's claims about mistrust bred within the district. A member of the school board from 2007-10, he has often referenced the positive financial shape WAPS was in then and claims that new leadership could bring it back.
Schild, who has served on the board since 2010, supported the school closures and told constituents that consolidation, while "painful," allows the district to focus on programming rather than bricks and mortar. If re-elected, he said he would work to reduce large class sizes and help the district identify and bridge educational disparities between students.
"Good things are happening (at WAPS) every day," he said. "We need to acknowledge and act on them."
2nd District race
Michael Hanratty, a caseworker for Catholic Charities of Southern Minnesota, and Gerald Portman, a retired educator, will square off for the 2nd District seat vacated in August by Karen Coleman. Hanratty, whose wife teaches in the district, has made early education and intervention the focus of his platform and seeks to empower instructors to individualize teaching.
Portman has shared Hanratty's view on empowering teachers. He also voiced a need for greater transparency on the school board, adding that schools don't improve by maintaining the status quo.
"I want the district to earn the trust and confidence of the community it serves," Portman said.
Voters also will have the chance to approve or deny a $9.4 million bond referendum that would address immediate safety and security, accessibility and maintenance needs at each school.
At-large: Ben Baratto
CITY OF RESIDENCE: Winona
FAMILY: I am married with one daughter and three granddaughters. All have attended Winona Public Schools and the youngest is presently attending the Winona Middle School.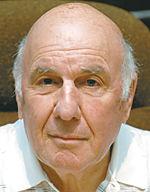 EDUCATION AND WORK EXPERIENCE: Hibbing High School, Oliver Iron Mining Company, Army, Hibbing Junior College, St. Cloud State, Winona State (B.A. in biology and Spanish), Master's from a university in Mexico; graduate work at Knox College and Illinois State University.
PUBLIC/COMMUNITY SERVICE/ORGANIZATION MEMBERSHIP/ETC.: United Way Board and president; Habitat for Humanity Board, president, Family Selection Committee chair; Elks, Education Scholarship Committee chair; Winona Foundation for Winona Public Schools
NARRATIVE: Over the past eight years we have accomplished much but much remains. We have consolidated our elementary schools and now each has a principal, guidance counselor and social worker. The art, music, phy-ed teachers and others can now spend more time teaching rather than traveling between buildings. We have talked about bringing our elementary schools up to 21st Century standards. This has to be addressed in the next few years. We have to add a few teachers at Winona Senior High. We are not offering some classes for lack of staff. Both the middle school and high school have some classes which are large. We cut speech and I would like to reinstate it. We have talked about cutting for too long. Let's change from the negative cutting narrative to something more positive. German I was not offered this year and also only one semester of the Community Service Class. These should be offered. There are jobs which cannot be filled for lack of qualified workers. Let's collaborate more with Southeast Technical. The MCA scores are low again. Same methods will not equal better results. Let's try a novel approach. Ask the people closest to the students, the teachers, what is needed to improve. I have worked for the district and have a long historical perspective which I believe to be useful as a board member.
At-large: Nancy Denzer
CITY OF RESIDENCE: Winona
FAMILY: Married to Maynard Johnson, two grown children (Ryan Denzer-Johnson and Abby Keeling), seven grandchildren
EDUCATION: Graduated from Winona Senior High School (1971). I have three degrees from Winona State University, including my Bachelors, Masters, and Education Specialist.
POLITICAL EXPERIENCE: None
PROFESSION: Retired educator
PUBLIC/COMMUNITY SERVICE/ORGANIZATION MEMBERSHIP/ETC.: Board Member – Hope Harbor of Winona
NARRATIVE: I grew up in Minnesota City with my parents and seven siblings, graduated from WAPS, and with the exception of a few years right out of college I've lived in Winona my entire life. I've been married to Maynard Johnson for 40 years and we have two grown children who have families and both of our children are licensed educators. Our children attended and graduated from WAPS and were both active in multiple sports and academic achievements that as a parent I actively supported. I retired in June of 2018 after 34 years in public education serving as a social worker, school counselor and principal in St. Charles/Lewiston-Altura (15 years) and Rochester Public Schools (19 years).
I would bring 34 years of educational experience to the WAPS School Board. I could add value and insight to the significant issues facing the district including:
1. Working cooperatively as a school board with staff, students and the community to strengthen our schools, which includes insuring that every building is safe and secure and that all students and staff feel valued and supported with appropriate resources (academic growth, staff development, well-being etc.)
2. Fiscal responsibility and maintaining alignment with the current strategic plan
3. Building progressive partnerships with community members, local businesses/organizations, global outreach and higher education
The qualities that I would bring to the WAPS School Board include:
• I am innovative and passionate about teaching and learning
•  I am an informed, collaborative and intentional decision maker
•  I value student, staff and community voice
•  I empower others to reach for excellence
•  I am experienced in recruiting, developing, retaining
• I embrace community involvement that focuses on student well-being and growth
At-large: Jim Schul
CITY OF RESIDENCE: Winona
FAMILY: Wife, Christa. Four children: Lani (10), Wilt (8), Swin (7), Myrene (4)
EDUCATION: Middletown Fenwick High School; B.S., Social Studies Education (Miami University); M.Ed., Social Studies Education (Miami University); PhD., Social Studies Education (University of Iowa)
POLITICAL EXPERIENCE: None
PROFESSION: Teacher educator, Winona State University
PUBLIC/COMMUNITY SERVICE/ORGANIZATION MEMBERSHIP/ETC.: American Educational Research Association; John Dewey Society; Society for the Study of Curriculum History
NARRATIVE: I study public education for a living. My credentials reside in approximately two dozen published articles and a forthcoming book on the American public school experience. I am running for the WAPS school board because I would like to see our district to align itself with practices strongly rooted in educational research and theory. There are two ideas that distinguish my candidacy: 1) inclusion of exceptional learners into the general school experience; 2) empower teachers.
Schools generally have an ambiguous commitment to children in special education. While rhetoric often supports these children, practice is another matter. I witness children routinely pulled out of classrooms and wonder to myself: "Are they really included with their peers? Is this humane? Is this just?" I would like to see a closer partnership between general education teachers and special education teachers. I would like us to extensively explore best practices in how schools can create a just and equitable school community.
Schools (including WAPS) have succumbed to rely on an elaborate administrative bureaucracy to make decisions. However, teachers work most closely with students and their families — yet their voices are seldom sought, or they may be patronized to provide a contribution that, in reality, is nothing more than a façade for administrative power to appear as democratic and deliberate. The best schools in the world have a healthy balance of centralization and decentralization with how they function. WAPS' teachers are a tremendous asset for the school district who should be empowered to improve it.
My candidacy represents the hope that WAPS can become one of the most progressive, forward-thinking school districts in the country. Ideas matter. My candidacy is about research-based ideas. To learn more about my candidacy, please refer to my website: www.jimschul.com
At-large: Karl W. Sonneman
CITY OF RESIDENCE: Winona
FAMILY: spouse — Karin (Winona County Attorney); children — James (32), Thomas (30) and Jane (22)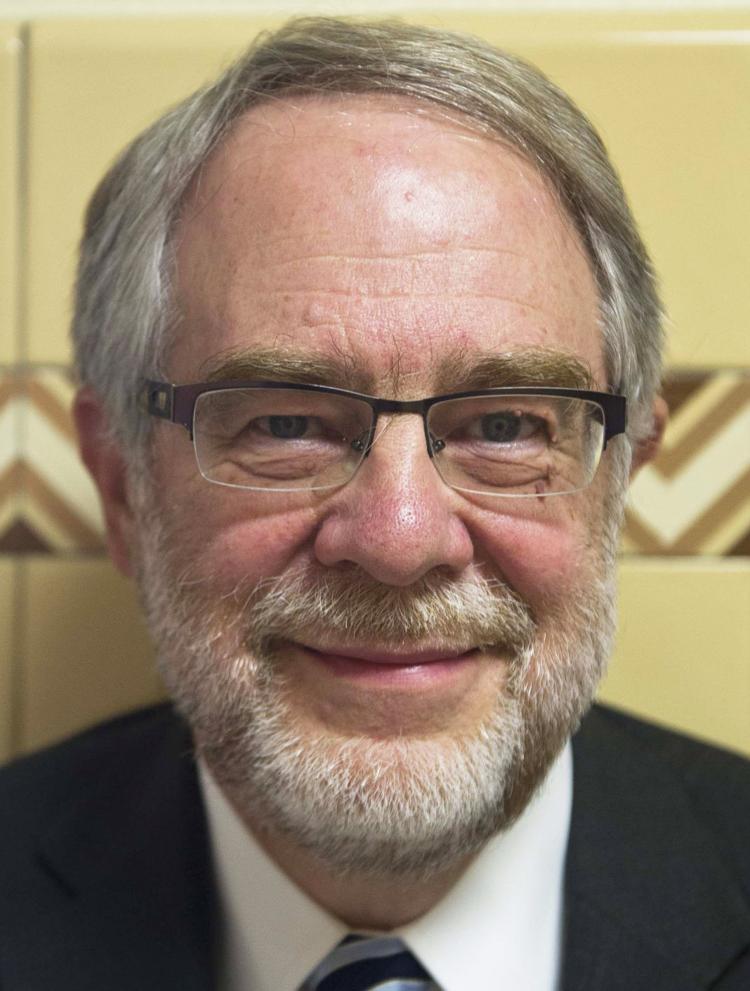 EDUCATION: Winona Senior High School (1967); Northwestern University (1971); George Washington University Law School (1974)
POLITICAL EXPERIENCE: No prior elected office; appointed as Special Assistant Attorney General for State of Minnesota (1977 – 1990); represented Minnesota Public Utilities Commission; Department of Administration; Department of Economic Development and various financing boards
PROFESSION: Attorney in private practice; part-time college professor
PUBLIC/COMMUNITY SERVICE/ORGANIZATION MEMBERSHIP/ETC.: Winona public schools volunteer; Winona Middle School Task Force; soccer referee and coach-2012 WYSA Girls C-2 team won state championship; non-profit housing corporation (Wapasa Apartments), President; City of Winona Cable Television Advisory Board; precinct chair; non-profit organizations board of directors (numerous); church council (President), capital fund drive (Co-chair) and building committee member.
NARRATIVE: I am running for school board because I believe the district is headed in a decidedly wrong direction. The financial situation in the district has gone from bad to terrible as students have left the district after the board closed elementary schools. I opposed closing these schools because I anticipated that this would happen.
The school board has lost the trust of our community. We need new members who will emphasize honesty and transparency and restore trust. Current leadership in District 861 does not trust us to find our own way. Rather, it turns to outside "experts" to tell Winona what to do. The school board needs leadership that reflects our needs and values. Our own expertise and experiences will lead us to do what is best. Strong leadership encourages us to lead ourselves.
I support the small schools movement which recognizes the importance of teaching and allows innovation for a 21st century learning environment. Teachers in the classroom must be allowed try out new ideas for successful education. I reject following an administration-centric strategy, which has not fixed problems with test scores and student progress. We must change the system to support learning and improve student performance.
I am offering new ideas to address the financial problems faced by the district. The district needs better budgeting tools to allow the school board to track revenues and expenses. When it is running a deficit, common sense should tell it to stop, look and fix the problem. I have worked on public financing issues for the past 30 years. I understand how school bonds are priced and issued, and will work for Winona taxpayers to get the best deal.
From day one, I will be ready to address the problems and move toward quality education for Winona area students.
2nd District: Michael Hanratty
CITY OF RESIDENCE: Winona
FAMILY: Married to Jaime, a WAPS teacher with three young children.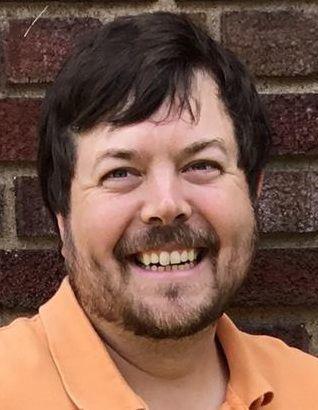 EDUCATION: Royall High School in Elroy, Wis., Associates Degree in Wild land/ Wildlife Law Enforcement from Vermillion Community College in Ely, Minn. Bachelor's degree in Social Science from Metropolitan State University in St. Paul.
POLITICAL EXPERIENCE: None
PROFESSION: I am a caseworker at Catholic Charities of Southern Minnesota in the Guardianship and Conservatorship program. I make decisions regarding the personal affairs for someone who cannot make these types of decisions because of an injury, illness, or disability.
PUBLIC/COMMUNITY SERVICE/ORGANIZATION MEMBERSHIP/ETC.: Board member of Beyond Tough Guise, Board of Trustees at Wesley United Methodist Church
NARRATIVE: I come from a family who value public service. My mother was a registered nurse for over 35 years and my father was a volunteer firefighter. After high school, I served in the Wisconsin Army National Guard for five years. I eventually entered into the Human Services field. In my work, I have gained experience advocating for and finding services to meet the needs of vulnerable adults. This has given me a unique perspective on the community of Winona.
Not everyone sees education as a social justice issue, but I certainly do. I want to ensure that all students have equal opportunity to succeed regardless of ability, race, gender, or orientation. I will advocate for community elementary schools and ensure that our teachers have the tools they need to ensure a safe classroom and a great learning environment.
WAPS has remarkable programing, starting with hard working and knowledgeable teachers and staff in all our schools, doing progressive and high quality work with students. From ECFE classes, of which I am a strong proponent, to community education classes, including project compass, I have seen the benefits of WAPS programing beyond the K-12 classrooms. These are just a few of the programing strengths in our schools. We need to build from our strengths to show the incredible things our district is doing.
The school board has three main responsibilities, balancing the budget, setting policy, and overseeing the superintendent. Current board members have made many difficult decisions this past year. Many of those decisions have diminished public trust and have had other unintended consequences that have caused more budget problems. If elected, I will serve with integrity and not rush into decisions without thinking towards the future and of the best interest of the students, the second district and the community at large.
2nd District: Gerald Portman
CITY OF RESIDENCE: Winona
FAMILY: My wife, Tarrell Portman, and I have three children, ages 38, 26, and 23.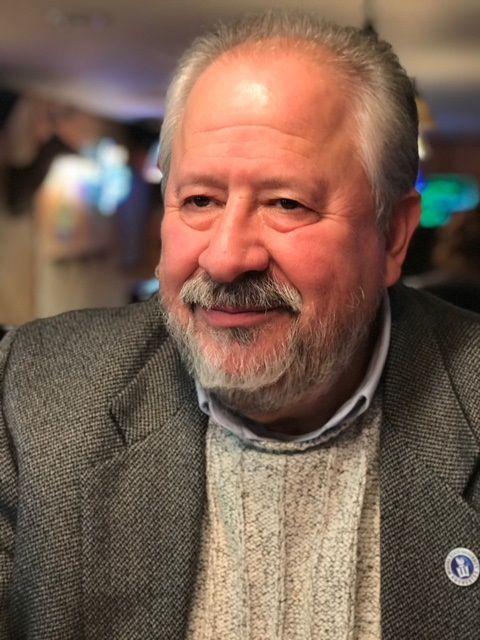 EDUCATION: University City Senior High School; Southeast Missouri State University - B.S.Ed. - English and Art; Southeast Missouri State University - M.A.Ed. – Secondary School Administration; Southeast Missouri State University - Ed.S. – Secondary School Supervision; University of Arkansas - Ed.D. – Educational Leadership / Dissertation in School Finance; Winona State University – currently enrolled in a B.A. degree program
POLITICAL EXPERIENCE: None
PROFESSION: 15 years in public schools — retired high school English teacher and K-12, 7-12 and 9-12 principal; 15 years higher education – retired University of Iowa College of Education and Office of Admissions
PUBLIC/COMMUNITY SERVICE/ORGANIZATION MEMBERSHIP/ETC.: Developmental Achievement Center (DAC) Board of Directors; Great River Shakespeare Festival (GRSF) Board of Directors; Benevolent and Protective Order of Elks Lodge #327 (BPOE) Officer; Winona State University Retiree Center Learning Club Programs Council; Southeast Minnesota Young Writers Conference Committee and Grant Writer; Winona Area Public Schools Curriculum Advisory Committee (2015-2018)
NARRATIVE: I am Gerald Portman. I am a retired, professionally trained educator. I have worked in public schools and in higher education. In my career in higher education, I helped to prepare graduate students for the principalship and for the superintendency. One of my job responsibilities was to develop and to deliver professional development programs for practicing school administrators across Iowa.
The top priority in District #861 must be educating the children in a safe and healthy environment. The top issue I want to address is to improve student achievement. The classroom teachers must be treated as professionals and empowered to do the jobs for which they have trained. I want District #861 to earn the trust and the confidence of the community it serves. The board must be transparent in conducting its business and provide the community with the information, facts and details necessary to make informed decisions.
School board members are public servants. They must be willing to listen and to accept input from many sources. Schools do not improve by retaining the status quo. The public's business must be conducted in public. Honesty and candor must be a guiding principle. Board decisions should be based on the best and most complete information available, not on guesswork, supposition, rumor or expedience. School board members are not elected to run the schools. Their responsibility is to set the policy by which the schools are run. The effectiveness of a board is measured by whether or not the schools improve and the children benefit.
The operation of the schools should be handled by professionally trained administrators. The board hires a superintendent to whom they delegate the authority to conduct the daily operation of the schools. The superintendent is accountable to the board just as the board is accountable to its constituents.
1st District: Ted Hazelton
CITY OF RESIDENCE: Winona
FAMILY: Single, three children: Josh (32), Anakin (18, senior at WSHS) and Amelia (7, second grade at W-K); three grandchildren: Jase (4) and twins Amanda and Aiden (23 months)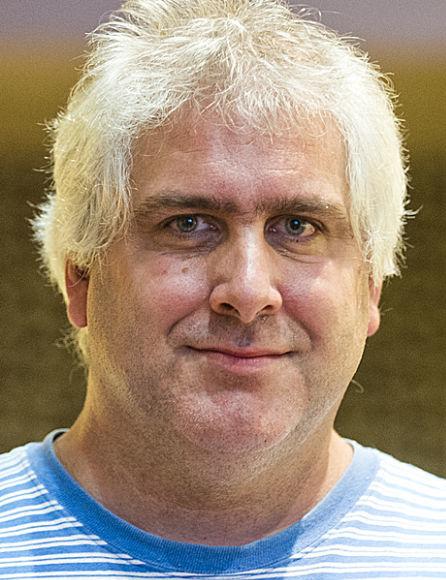 EDUCATION: Winona Senior High School (1986)
POLITICAL EXPERIENCE: Former School Board member (2007-10)
PROFESSION: WinCraft, First Student (fill-in/substitute driver), J&M Displays (seasonal)
PUBLIC/COMMUNITY SERVICE/ORGANIZATION MEMBERSHIP/ETC.: Winona Area Jaycee's, Winona Area Youth Wrestling Club, Minnesota Transportation Museum, Chippewa Valley Motorcar Club, Operation Lifesaver (railroad safety), PTA member at W-K Elementary, Assistant Cub Scout Den Leader, Bingo Caller At American Legion, Winona Model Railroad Club, Winona Sportsman Club
NARRATIVE: I am running for school board District 1 for several reasons. With the direction that the current majority of the board is headed, it is creating a rift, and a great divide in Winona.
The way the elementary school consolidation was pushed through in such a rush, and how the subsequent sales of the buildings have been botched and screwed up are cause for concern.
The board is practically giving these publicly funded buildings away! Not to mention, the lawsuits against the district for how this was done with reckless abandon. They are doing this without any facilities plan in place, and with no regard to what the community wants. It's time for a change in leadership at WAPS!
When I left the board in 2010, we had a budget surplus and had won the state finance award five years running (2006-2010). Now, we have operated at a deficit in 6 of the 8 past years, and there is no budget reserve! Our credit rating dropped 2 points on the S&P financial ratings. We keep cutting services and programs for our students, rather than cutting in administration and other areas.
861 needs to live within its means. We keep cutting in maintenance, when that area should be increased. We have such a huge list of deferred maintenance projects because of this!
I want to restore public trust, transparency, accountability, and be fiscally responsible with public dollars. I want to see our test scores improve, and close the achievement gap between our white and minority students. I want to better promote our schools and programs to attract more students to WAPS. I want to improve community relations, and collaboration within our schools. I want to improve our transportation system. I want to improve employee morale in our district. It's time for change at WAPS.
1st District: Steve Schild
CITY OF RESIDENCE: Winona
FAMILY: Married to Margaret Schild, WAPS Community Education director. We have two grown sons, Jake and Sam.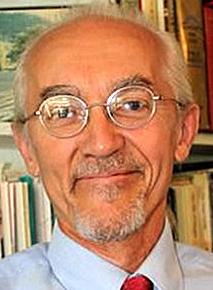 EDUCATION: Graduate of Houston (Minn.) High School; I have bachelor's and master's degrees in English from Winona State and a doctorate in Educational Leadership from the University of St. Thomas
POLITICAL EXPERIENCE: I've served two terms on the Winona Area Public Schools Board
PROFESSION: Employed since 1992 as a faculty member at Saint Mary's University; I've also worked in faculty and staff positions at Winona State. I've worked in public information at Semcac, Inc., and what's now Gundersen Medical Center, and I've worked construction, farm and factory jobs.
PUBLIC/COMMUNITY SERVICE/ORGANIZATION MEMBERSHIP/ETC.: I've been a member of the following organizations — Curriculum Advisory Committee, Winona Area Public Schools; Minnesota News Council; Winona Arts Center; Winona Human Rights Commission; Winona Cable Television Advisory Committee; Human Rights Committee of Winona ORC Industries;  Citizens Against Sand Mining (CASM); Winona County Historical Society; Houston County Historical Society; Wisconsin Hospital Public Relations & Marketing Society; Western Social Sciences Association
NARRATIVE: I was raised on a dairy farm outside Houston, Minn., and I've lived in Winona since 1975. I'm deeply committed to public education because the public education I got in Houston was one of the key formative experiences of my life. Even though the education I got there was very basic — I think I had only one elective class in 12 years — my life would be much the poorer had I not been served so well by the school system there.
My main priority if re-elected will continue to be advocating for the best possible education for students and the best possible use of taxpayer dollars for citizens. Like every other institution, public education has limited resources to work with, and I believe it's the school board's responsibility to make sure that those resources, human and otherwise, are used as prudently as possible.
I'm especially interested in and committed to three board initiatives, all of which are evidence of significant progress we've made on important issues:
1. Building consolidation. Our decision to right-size the district's fleet of buildings is paying off already. Every elementary student is now in a building that has increased academic and counseling support and its own full-time social worker.
2. We have a strategic planning process that's very student-focused. It began with input from a wide swath of community members, teachers and administrators. It's a great blueprint for improving education day to day.
3. The board's $9.4 million referendum plan emphasizes things citizens singled out for attention — school safety, accessibility for students with special needs, and attention to some of our most pressing maintenance needs.
I ask for your vote because I want to continue to be part of those efforts, all of which will improve educational opportunities for students and give greater value to taxpayers.
League of Women Voters Forum: School board