Another study has confirmed the safety of the COVID-19 vaccine during pregnancy, with both the Moderna and Pfizer shots showing no risk for miscarriage.
The CDC, Wisconsin Department of Health Services, American College of Obstetricians and Gynecologists and the Society for Maternal-Fetal Medicine all recommend getting the COVID-19 vaccine during pregnancy, with earlier CDC data and a new data analysis from HealthPartners Institute for Medical Education reaffirming the benefits of vaccination, particularly as contracting the coronavirus can be dangerous for women who are expecting.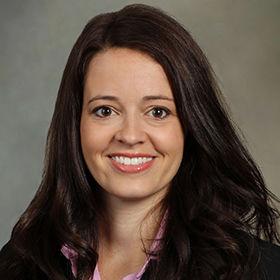 The CDC's v-safe pregnancy registry looked at over 2,450 pregnant women, each of whom received at least one dose of an mRNA vaccine (Pfizer or Moderna) prior to the 20 week pregnancy mark, as of July 19. Among all pregnancies, miscarriage prior to 20 weeks occurs in 11 to 16%, and those in the study had a rate of 13%.
The Johnson and Johnson viral vector vaccine, which received emergency use authorization at a later date than the mRNA versions, was not analyzed in the study as the sample size was too small, but trials for other viral vector vaccines, such as that for Ebola, have shown no adverse outcomes for pregnant women.
Researchers from HealthPartners Institute for Medical Education in Minnesota reviewed data from 105,000 early stage pregnancy patients from eight different health systems, which comprise the Vaccine Safety Datalink research network. The data was collected from Dec. 15, 2020 through June 28, 2021 and adjusted for age of the expectant individual and other pertinent risk factors. Findings showed the "proportion of miscarriages to ongoing pregnancies among those who were vaccinated was nearly identical to the proportion of miscarriages to ongoing pregnancies among those who were unvaccinated," with an odds ratio of 1.02.
"We certainly stress the importance of the COVID-19 vaccine. It has been found safe for pregnant women as well as women who are interested in conceiving," says Dr. Rebecca Scarseth, obstetrics and gynecology at Mayo Clinic Health System. "There is no evidence that has shown any vaccine causes risk of miscarriage or inability to conceive."
Pregnant women, Scarseth notes, have a greater risk of severe COVID symptoms as their immune systems are weaker. The infection can also cause elevated liver enzymes, pulmonary embolism or increased risk of hemolysis, elevated liver enzymes, low platelet count (HELLP) syndrome, all of which can have detrimental effects.
Intense reaction to the coronavirus or significant respiratory compromise may necessitate early delivery, Scarseth says, noting, "There is a 40% increase in premature delivery in pregnant women who contract COVID and do have a severe COVID infection."
A study from University of California San Francisco looked at 240,157 births between July 2020 to January 2021, of which 9,000 were to mothers diagnosed with COVID during their pregnancy. The preterm birth rate among those with the virus was 11.8% versus 8.7% for those uninfected. Those who contracted COVID and were also obese or suffering from diabetes or hypertension had a 160% higher risk of very preterm birth (less than 32 weeks) and a 100% higher risk of preterm birth compared to those without comorbidities or COVID-19.
Another study published last month in JAMA found pregnant women with COVID had a 5.2% rate of ICU admission vs. 0.9% for those without. The study looked at 869,079 adult women, including 18,715 women with COVID-19, who delivered between March 1, 2020, and February 28, 2021. The death rate was 15.38% higher among those with the virus (0.1% compared to under 0.01%). The study also found delivery under 37 weeks occurred among 16.4% of those infected vs. 11.5% of those without the coronavirus. Delivery under 32 weeks affected 4.2% and 2.6%, respectively.
Premature birth can result in health problems, potentially severe, for the infant, and being born to a vaccinated individual may offer the baby some immunity upon birth, studies show.
Iterates Scarseth, "All the studies are showing positive effects of the COVID vaccine. We would love to talk to our patients about receiving the COVID 19 vaccine and would be happy to answer any questions you have."While being pregnant lowers immunity levels, Scarseth says it is not currently advised for expecting women to receive a booster shot.
"All the studies are showing positive effects of the COVID vaccine. We would love to talk to our patients about receiving the COVID 19 vaccine and would be happy to answer any questions you have."

Iterates Scarseth